I am not so much of a floral print girl, because florals are sometimes too girlie for my tastes. But give me a tropical print and I am yours.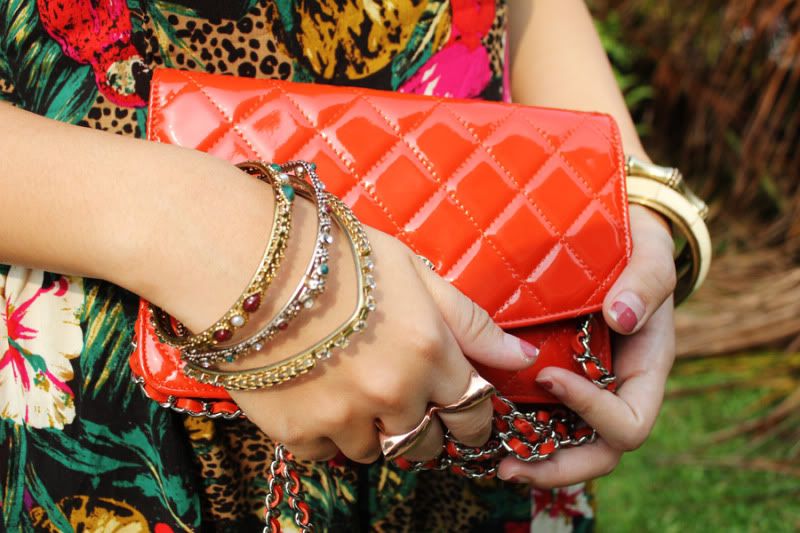 Beautiful jewelry that I managed to thrift in Chatchuchak market (literally from this basket of secondhand? vintage? jewelries), Bangkok.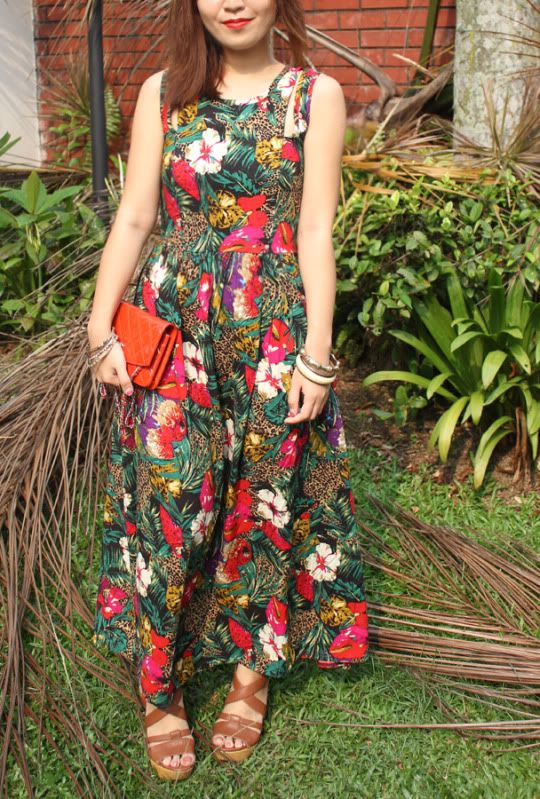 Wearing possibly one of my favorite maxi dresses with the most vibrant, eye-catching tropical print. Ironically, I think it rained or something the day before, so there were all this fallen dried fronds in my garden, which created the perfect backdrop for my dress, haha.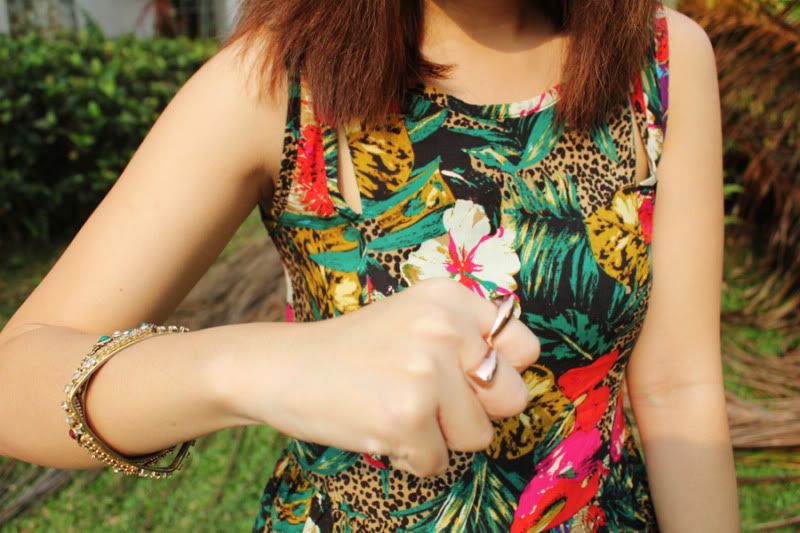 Showing off the sleek brass knuckle ring, reminds me of Margiela accessories. And another reason why I love my dress so much-- the cutouts at the shoulder!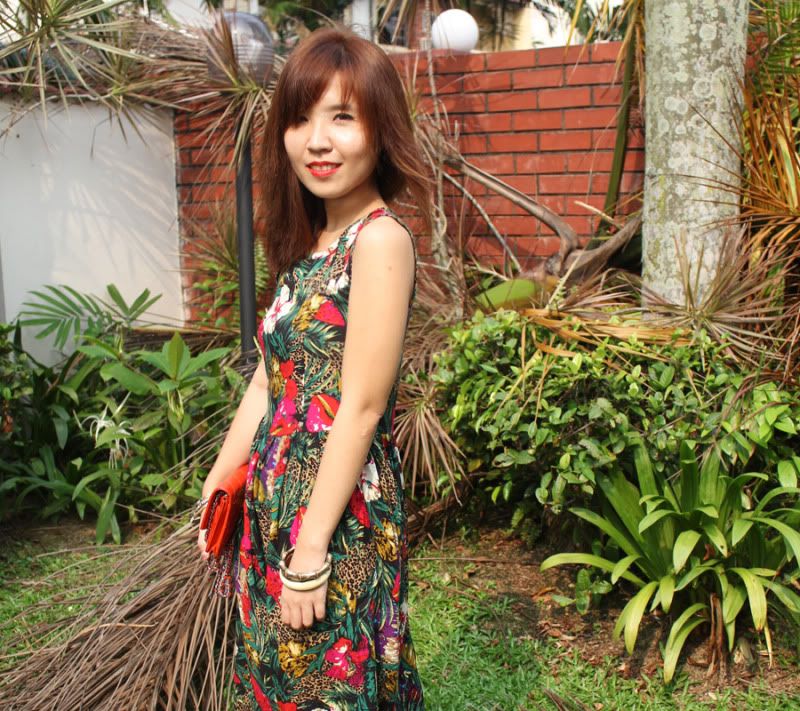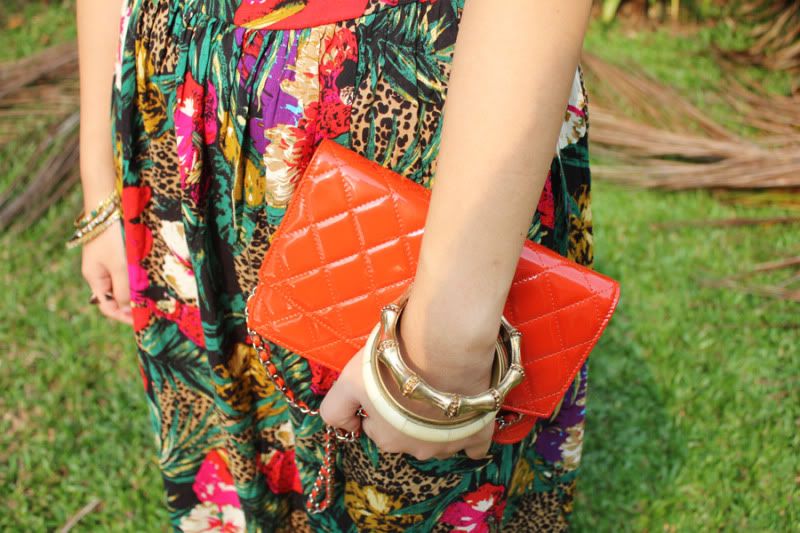 Accents of red -- my mom's Chanel purse and red lipstick (Lady Dragon by MAC).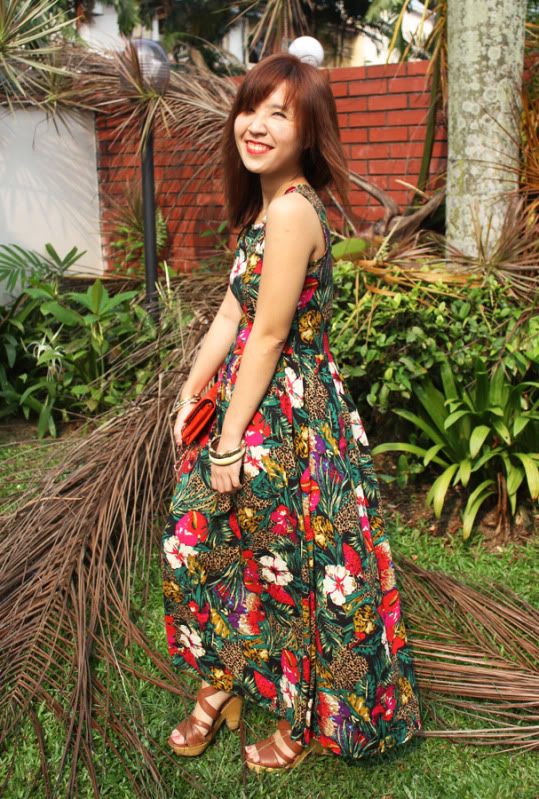 Tropical print maxi dress with shoulder cut-outs:
AZORIAS
Bejeweled bangles: Bangkok
Enamel bangle: Teeny's
Gold bamboo bangle: Topshop
Brass knuckle ring: Bangkok
Tan leather clogs: Steve madden
Patent purse: Chanel
Kind of the perfect summer outfit, really.
******************************************************

Sponsored post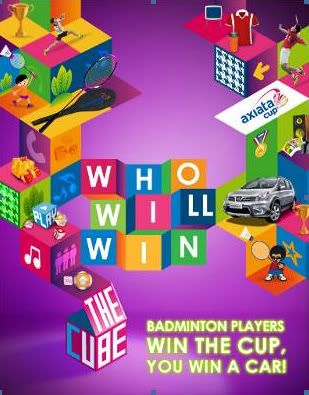 The Preliminary Rounds for
AXIATA Cup
took place last weekend from 23rd – 25th March 2012, and now that Malaysia are through to the Semis, they'll need all you badminton fans to come and show your support! The semi-finals is happening 31st March 2012 – 1st April, and YOU can watch the action LIVE in Malaysia at Stadium Badminton Cheras, KL:
31 March, Saturday MAL 2pm
INA Rajawali vs MAL Leopards Kuala Lumpur
1 April, Sunday MAL 8pm INA
Garuda vs MAL Tigers Kuala Lumpur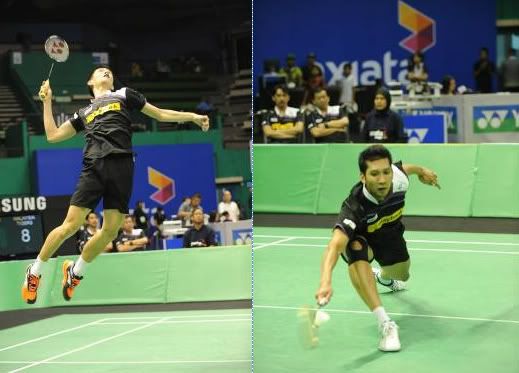 Badminton freaks, do come early (from 4pm onwards), because the "GATEMINTON" tournament by The Cube is happening right before the semifinals. It's simple – beat your opponent in a 'gateminton' match and pick up cash prizes-- the more rounds you win, the more cash prizes you pick up!
To get a free ticket, you only need to:
i) Spend RM50 or more at selected Blue Cube outlets in Klang Valley. Check here:
http://www.celcom.com.my/bluecube-axiatacup.html
ii) Sign up for CE50 for Celcom Exec 1+5 Plan at the participating Blue Cube outlets & receive 2 FREE tickets
iii) Sign up for any Celcom Broadband plan to get 2 FREE tickets
iv) Sign up for any smartphone plan with Celcom & get 2 FREE tickets
You can also follow the Axiata Cup action on The Cube and get the hottest badminton downloads. There are many ways to have some great badminton fun & stand to win cool prizes:
i) Put your badminton knowledge to the test in the WHO WILL WIN Trivia – just send ON NICKNAME to 23355 to start
ii) Spot the shuttlecock in the MMS Puzzle and stand to get rewarded! – just send ON GAME to 22229!
iii) Or check out http://www.thecube.my/mdp/promo_axiatacup.jsp for many other ways to join WHO WILL WIN on The Cube!
A brand new NISSAN LIVINA X-GEAR is up for grabs as well! For more information, check out
www.facebook.com/xpaxfb
.