Suddenly feel like talking about Wicked (the musical) that I saw in December, after seeing a lot of people talking about it on my Twitter timeline recently!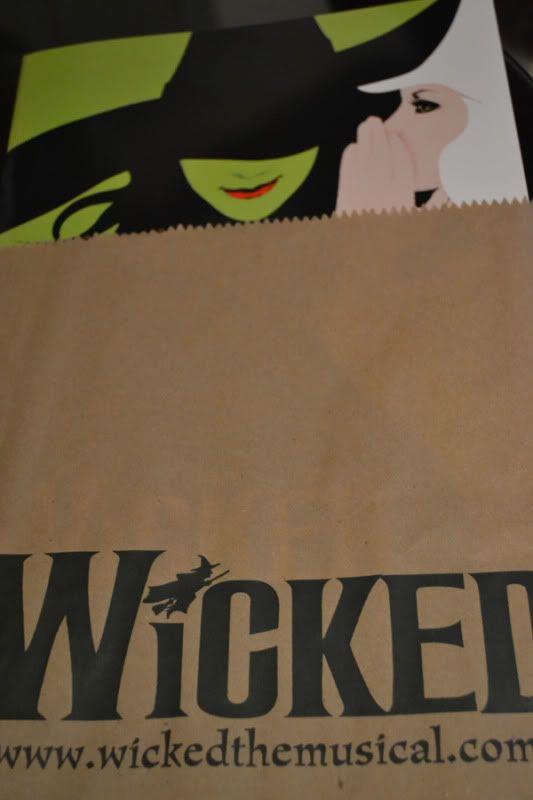 Wizard of Oz has always been one of my favorite stories when I was a kid. Do you guys remember the movie? There was this scene where the witch could change heads like we change clothes wtf-- that scene scared me so much as a kid! I rank my love for it at the same level as
The Never-Ending Story
(you gotta remember Bastien and Falkor the flying dog right!!). So when I found out that Wicked is an adaptation of the Oz story, I knew I
had
to go for it.
I am not going to give away any parts of the musical (except that there are a lot of clever twists on the original plot of Wizard of Oz, and by golly, you will SO enjoy Glinda (the Good Witch from South)'s performance), so people, watch it if you can afford the money/ time! Actually, scratch that, watch it even if you can't wtf.
Posting some pictures from the day we watched the musical in Singapore. Obviously no pictures from the musical itself, but I've some delicious-looking pictures (literally) from our tea after the musical!
We went to High Societe in MBS (just a floor below the hall to watch Wicked).
I can't really remember the exact flavor of these cupcakes, but I swear to god, they were
divine
.
Same thing with these fries that I was having because...
... they came with truffle aioli. Oh my goodness. My mouth is watering just thinking about it. So good!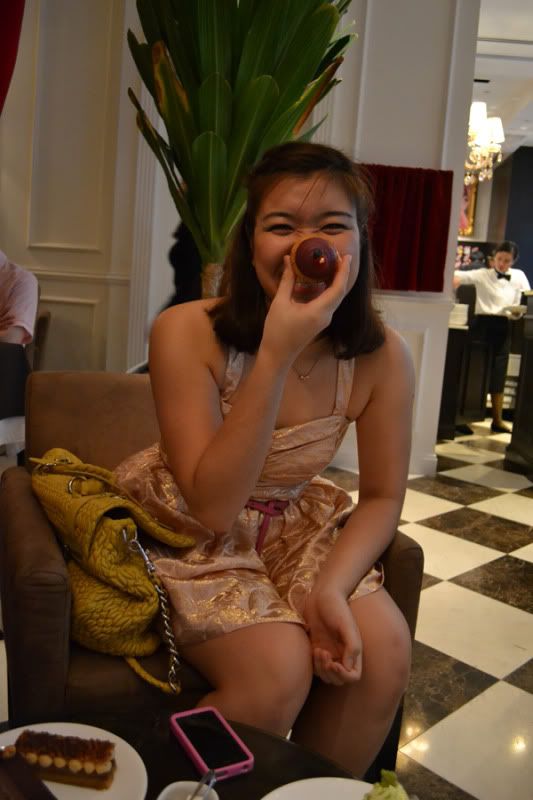 Clown in the house.
One piece of cake for each of us. The one I had is called Casablanca (the one on top), and my mind was
blown
, people. Not being a huge fan of chocolates, I usually steer away from chocolate desserts, but this was a combination of hazelnut and chocolate, and it was just the right amount of richness to create orgasm in the mouth. Oooh yea.
Is that a lot of food for 2 people? Because when the waiter was taking our order, we started with our drink orders and the cupcakes (requesting for recommendation), and there was this awkward moment when he walked away after he jot down our cupcake order.
"WAIT! We still want to order somemore!"
and then he takes down our order for the fries. Second awkward moment when he walked away again.
"WAIT! We are not done!"
and he walked back to us with a pointed look, and he asked us is it just the two of us. T____T
To our defense, we did finish all the food!
And behold everyone, this is my face when I am enjoying my food. Other girls nibble on their desserts with dainty expressions, whereas I am blessed with this sexy look.
Spent quite a bit on Wicked merchandise 'cause I enjoyed it SO much and I just wanted to bring a part of it home! :)
Cool teapot that we spotted. Not so cool price tag at SGD5,000. -___-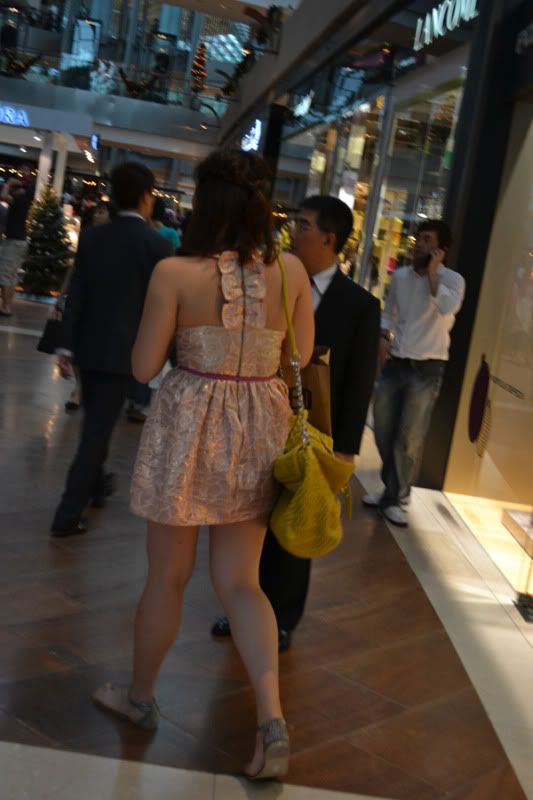 Playing paparazzi to Teeny. Love the details on the back of her brocade dress!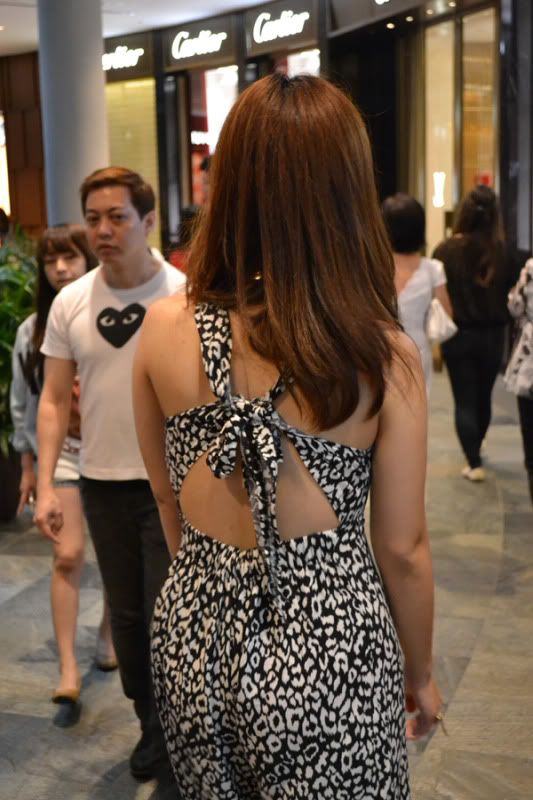 I've got some details going on at the back too!
*competitive wtf*
Just because I like the interior (or is it exterior?) of this
TCC
branch.
Outfit:
Leopard print backless jumpsuit: Velvet Ribbon
Gold choker: H&M
Bracelets: ASOS/ Korea
Ring: Korea
Black suede knot platforms: Topshop
Gold shell clutch: Accessorize
By the way, just in case you guys are interested, I think Wicked is playing until April/ May! Go watch, and BRING ME!!