I can't sleep now 'cause the boyfriend is snoring rather loudly, so I decided to blog to tire myself out! Haha.
Outfit from the weekend before I flew off, an impromptu dinner with Teeny at Fat Spoon.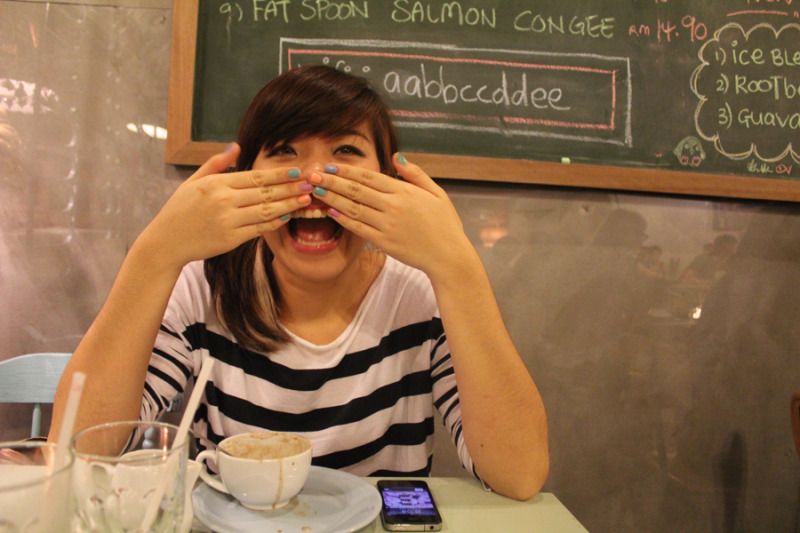 I iz can have pastel nails!
And sorry ar, Fat Spoon, now everyone knows your wifi password WTF.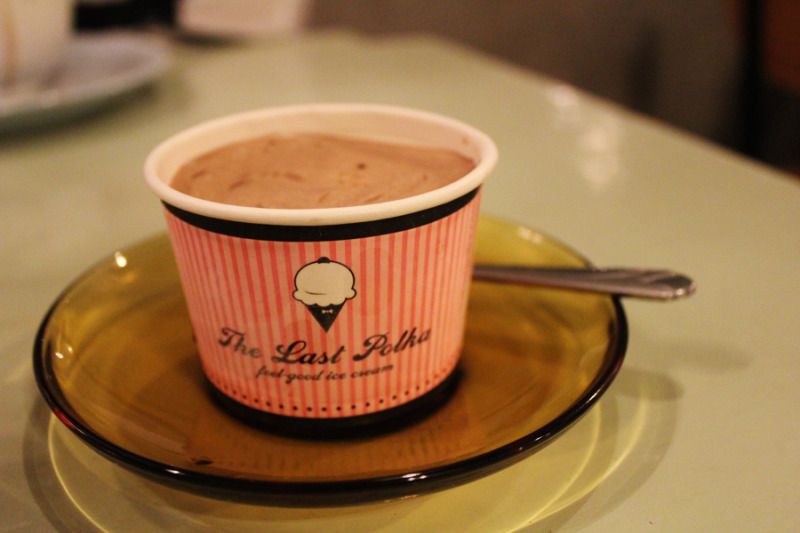 The Last Polka ice cream, which I've been dying to try. I opted for the Nutella flavor, because no sane human being should ever say no to Nutella.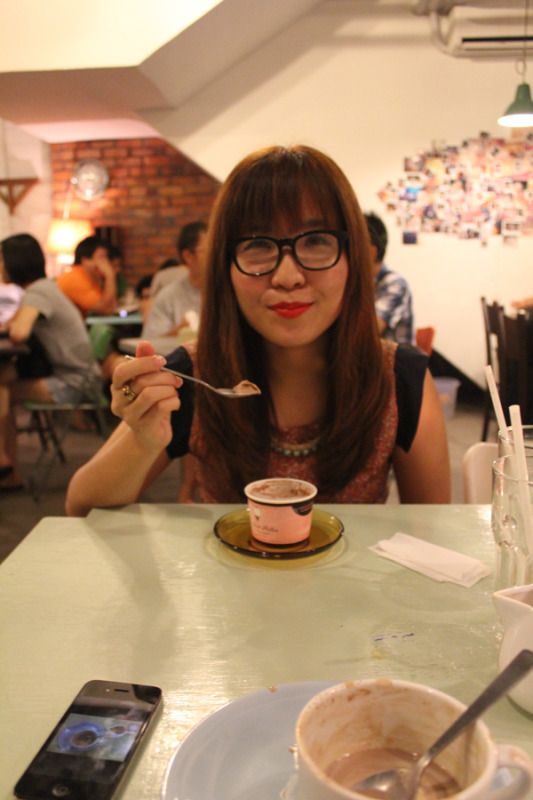 These glasses are non-prescriptive, by the way. I am desperately looking around for new prescriptive) glasses; my only criteria is: GEEKY wtf. I am gonna try my luck in Korea since geeky frames are such a norm here. Wish me luck!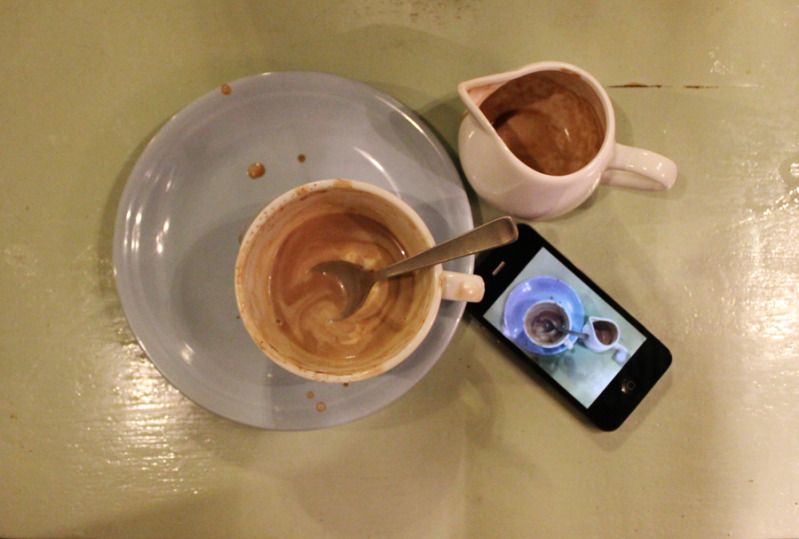 Drink inception wtf.
Outfit details: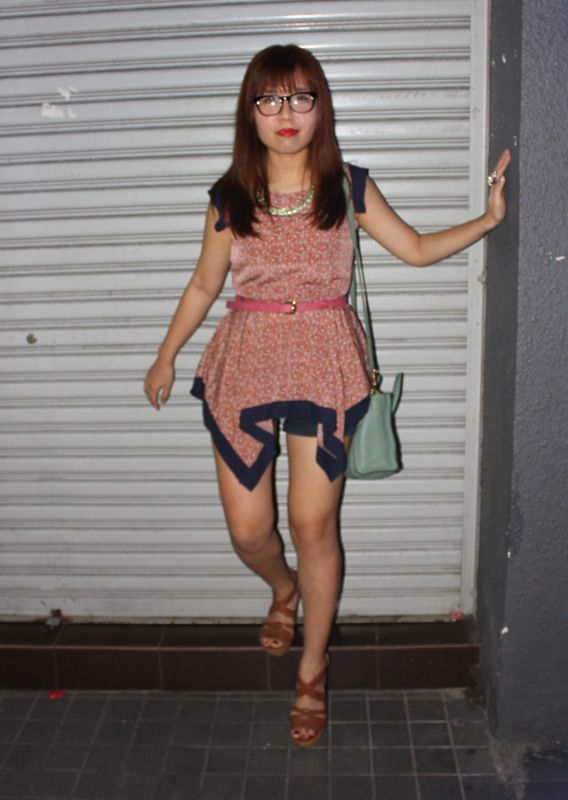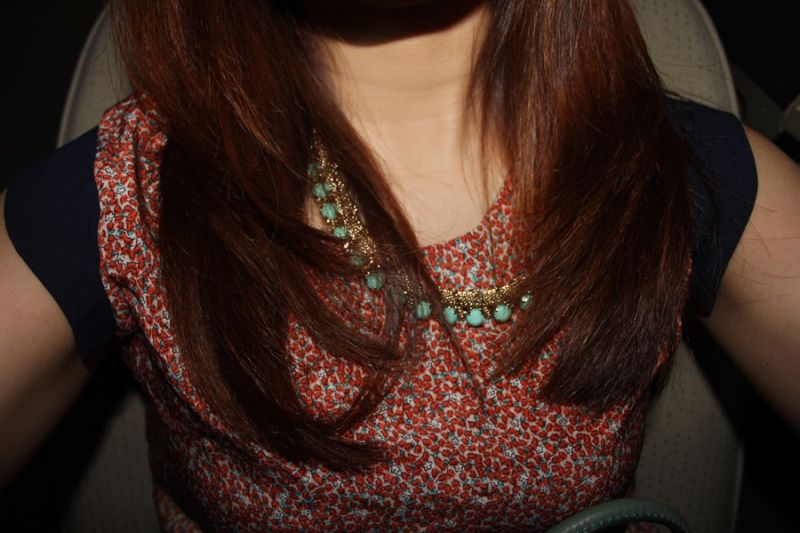 Lurveee my new necklace.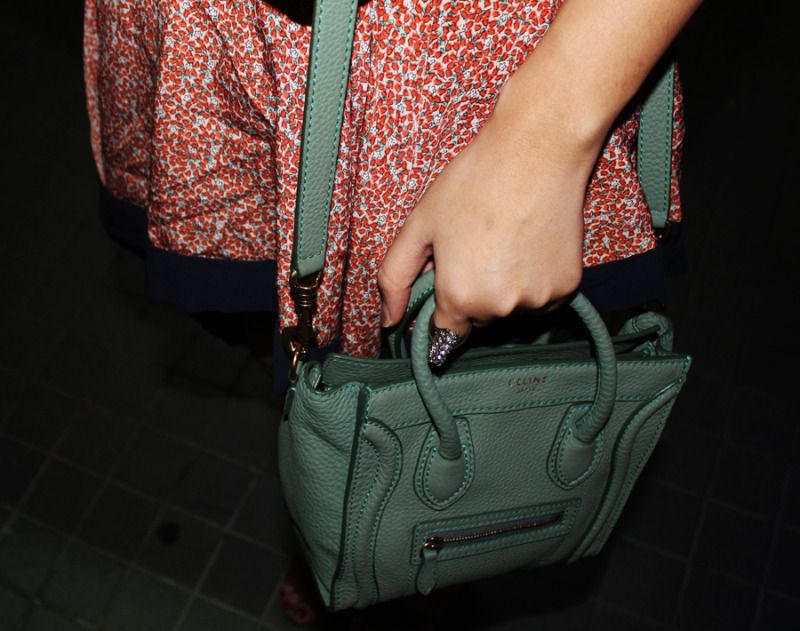 Going matchy-matchy by corrdinating the color of my necklace to my bag.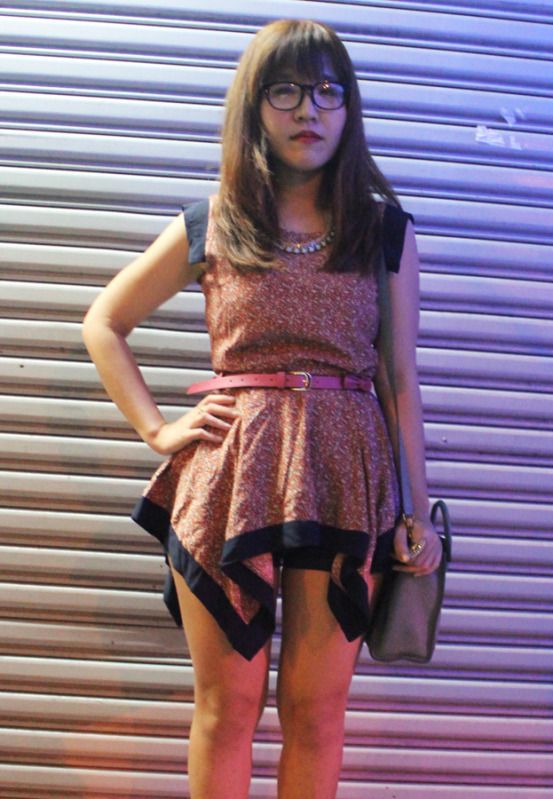 Sorry for the horrible quality of this picture. T_T
I am crazy over the dramatic hem of this peplum top! I love that it can sort of pass of as a mini dress-- am I the only crazy girl who (not so) secretly likes the feeling of a light bias hem swishing around my legs? :P You can find it on
AZORIAS
, in a more office-appropriate color combination, which will look great with a pencil skirt or pants, or try what I am planning to do with it-- tuck in the top into your bottom so that it looks like a different top! :P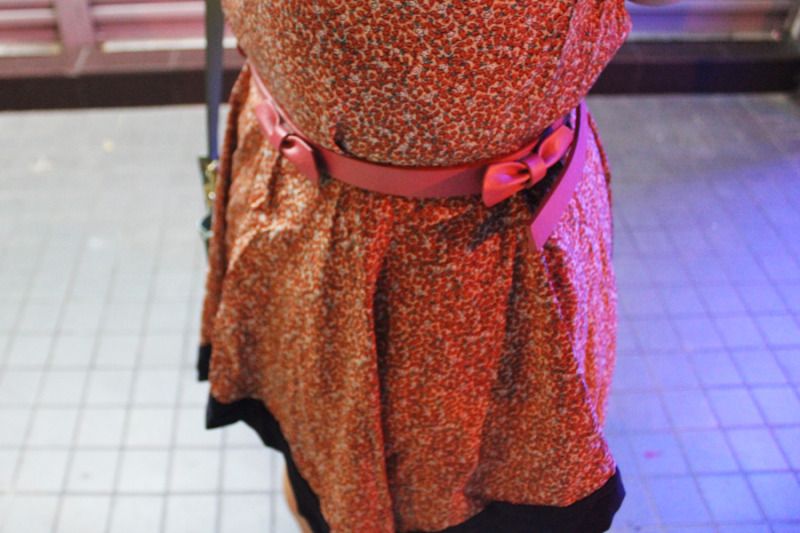 A belt that I scored during Boxing Day in Melbourne 2 years ago.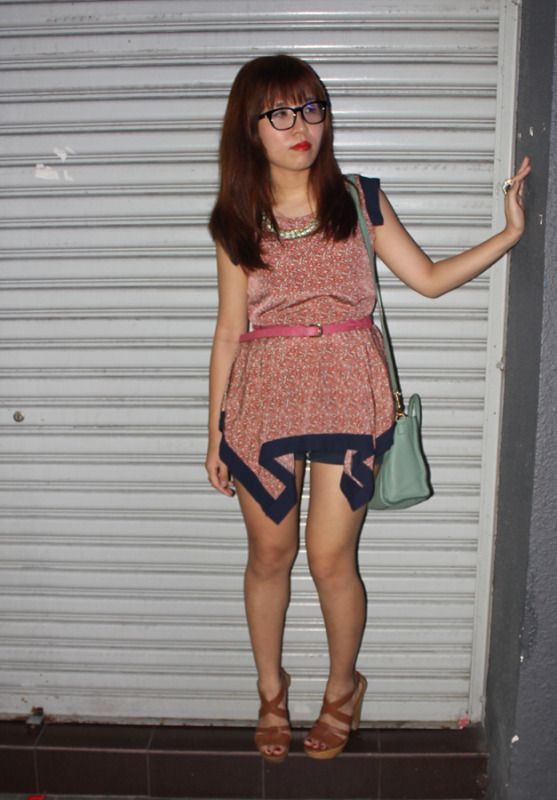 Printed top with bias peplum hem:
AZORIAS
Navy shorts: Cotton On
Pink belt with bows: Forever New, Australia
Turquoise stone choker: Korea
Silver fan ring: F21
Tan leather clogs: Steve Madden
Bag: Celine
By the way, I've already decided what I am going to do with regards to my phone dilemma mentioned
here
! I won't divulge my decision for the moment, but since I am such a tease, I will let you know that I've started an Instagram account (I stole my boyfriend's phone and started the account and also linked my Twitter to it FHL)! I've taken some pictures in Korea, but since we have limited wifi here, I have yet to upload them to Instagram. However, if you guys would like to see what I am up to in Korea, you can follow me, my username is
@revelinme
! :)