There's an ongoing joke in my family.
It was one of those days where my mom was trying to get me to do a house chore, and obviously I came up with a hundred and one excuses to
not
do it. So my mom started lamenting why am I so lazy when I am born in the year of Ox (according to her, cows are supposedly very hardworking -_-).
Being the smart aleck that I am, I replied her--
"'Cause I am a

Kobe cow

-- I am meant to be kept in an air-conditioned room and to be massaged and treated with a lot of TLC!"
Hehehehe.
She had nothing to say to that. :P
Well, jokes aside, my declaration definitely holds true on many levels! If you know me well, you will know I LOVE my massages to death. I need to have at least one every month. In fact, last month, I went for a massage
every week
because it was my birthday month and I get 50% off every massage. :P
I am very prone to having achy shoulders/neck/ back-- I blame it on SPM wtf. Back then during SPM year, I forced myself to study 10 hours a day. -___- So I guess it started from then as I was always hunched over my books for such long periods of time. Ever since then, I find that my shoulders and neck tend to get tense easily.
And really, there's no bigger relief than having your sore muscles thoroughly massaged. I always feel so much lighter and fresher after a massage! And what I really enjoy most about my massages is that it is two hours of ME time. Just me, myself and I, and the tender strokes of my masseuse; ahh, bliss. My mobile phone is never switched off, but when a massage session is about to start, off it goes! I really appreciate that time alone to myself to collect my thoughts and just... enjoy the moment-- this moment that belongs to myself alone. In fact, my best ideas and plans for AZORIAS were formed during that 2 glorious hours to myself. Maybe I should claim massaging expenses from the company WTF. This is why I make it a must to go for massages at least once a month... It keeps me sane and happy! :D
Last weekend the boyfriend and I checked into Hotel Maya for a staycation. For those of you who are wondering what it is, a 'staycation' basically means a short vacation but around the vicinity that you stay in! I've heard a lot of wonderful things from my ex-colleague in SG (he usually stays in Hotel Maya when he comes down to KL), so naturally it was the first place that popped into my head when we were thinking of where to go.
Since it was supposed to be an unwind-and-relax short break, I checked myself in for a spa treatment! I actually offered to treat the boyfriend to one as well (hotel guests get 30% off)-- and we can do our first ever couple spa session together! But he said no thanks, he thinks massages are painful and a waste of time/money. -_-
I was like that to him: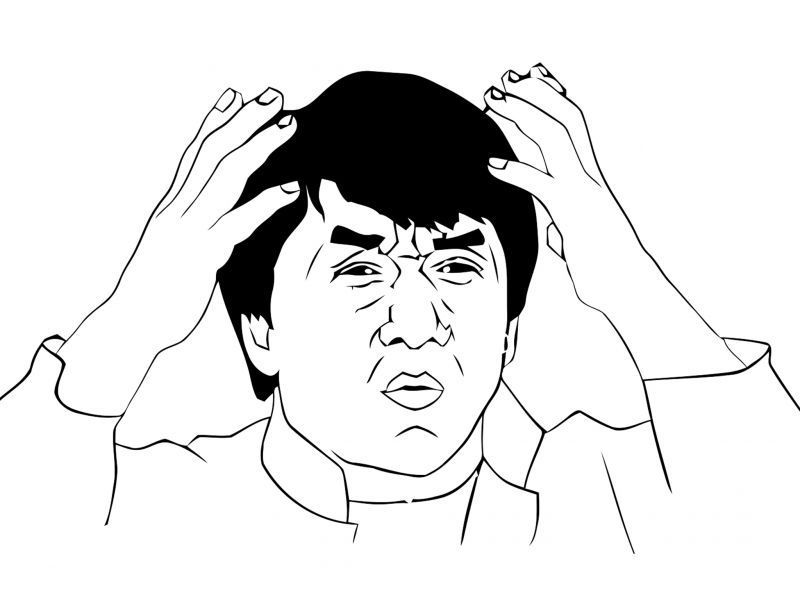 NOBODY SHOULD EVER SAY NO TO SPA AND MASSAGES!!!
After I throw him one last look of grievance (please refer to illustration above), I made my way to my happy place.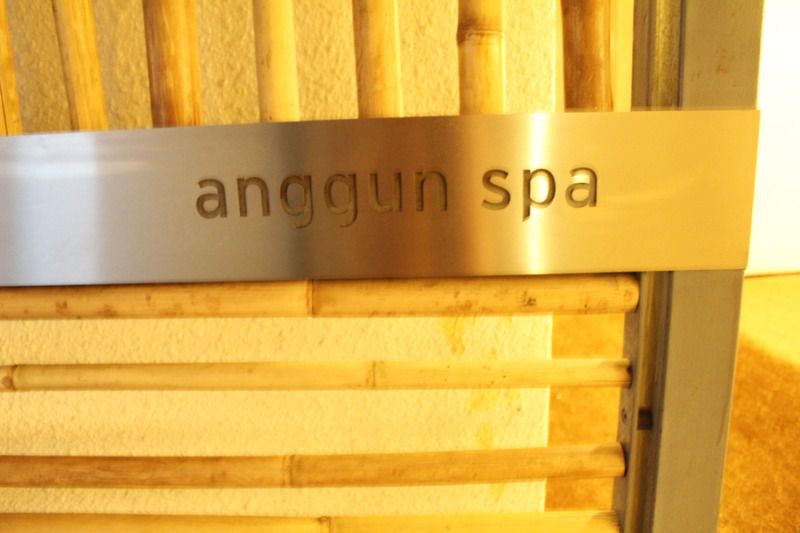 My happy place! For 2 hours and 30 minutes, at least. :P
The moment I reached the spa, I was greeted by the spa manager. She was sweet enough to go through the spa menu together with me, and in the end she recommended for me to try out their Detoxification Therapy, a 2-hour-30-minutes programme that promises to rejuvenate and detox. I agreed because lately I have been eating a lot of junk and not having enough sleep due to my busy schedule-- I would definitely want to 'cleanse' and 'renew' myself!
I was swiftly ushered into my treatment room, '
Sirih
' (the rooms are all aptly named in Malay to reflect the local ingredients used in their spa treatments, such as
Pandan
,
Serai
,
Badam
etc.)...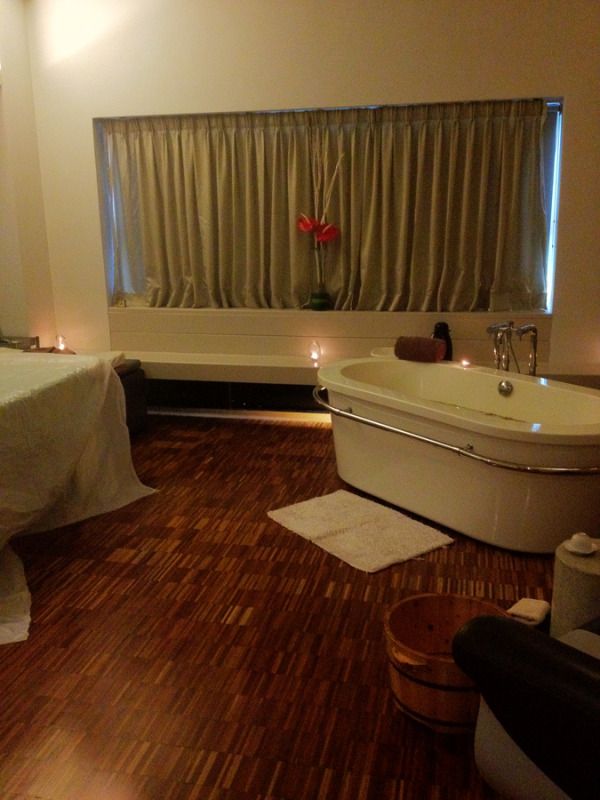 The room was dimly lit with tiny tealight candles, and immediately upon stepping into the room, I felt the knots in my shoulders ease and relax. What really impressed me was the fact that all the room was fully equipped, it even has a bathtub! This may seem like something very trivial, but I have done my fair share of spa treatments, and a lot of the places have their showers and baths and massage rooms all in different places. I really resent having to go to different rooms for different treatments because 1. you are dressed only in a thin robe, and it is not comfortable to be dripping wet walking around corridors to access different rooms; 2. it's really disruptive to the flow of the programme! It's supposed to be relaxing, but imagine just when you are starting to relax and get into your zone, you are awakened to be brought into another room. -__-
So yes, it's a very big plus point for the room to be so complete! :)
The room was actually much more dim than this, but my masseuse was kind enough to temporarily turn on the lights for me to snap some pictures. :)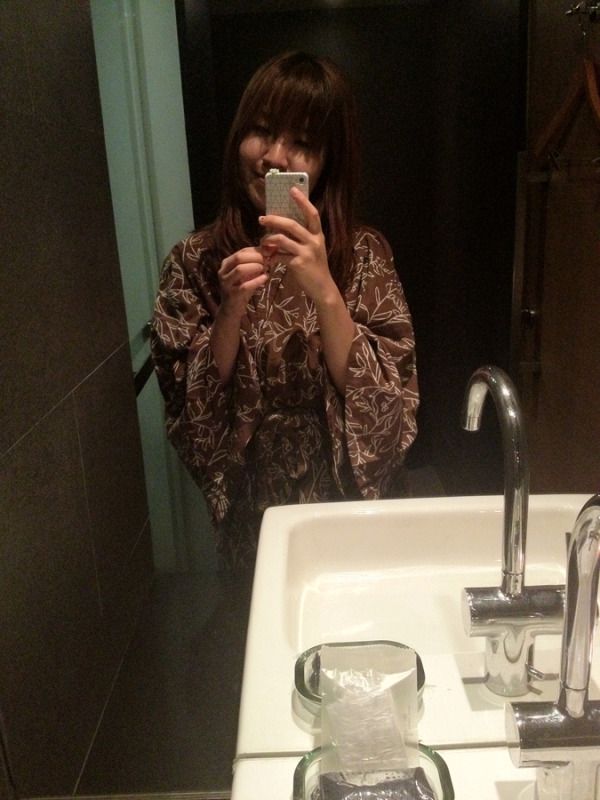 I changed into a kimono robe and was then brought into a hot sauna to spend 15 minutes in there before my treatment officially begun. I don't particularly like saunas because I always feel like a steamed
pau
during the sauna; but at the same time, I really like how I feel like I have sweated out all my impurities after a sauna session! No pain no gain wtf.
After a sweltering 15 minutes, I was led into my little haven again. This time I was seated on a plush massage chair, and served delicious ginger tea while my foot spa was being carried out. The foot spa consists of a refreshing eucalyptus and tea tree oil foot bath, with some rose petals strewn in.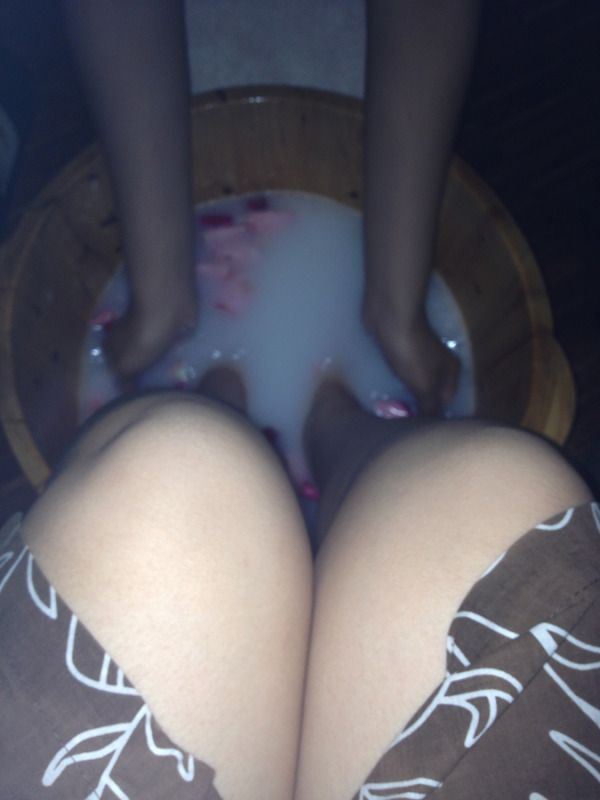 Feeling like a Chinese princess, hehehe.
After that I was led to my massage bed, where I was treated to a full body ginger scrub. The scrub was really '
syok
' because it was sort of a scrub and massage/rub combined, so I was slowly getting relaxed while achieving smooth and silky skin! #WIN
Q & A time! I need you girls to enlighten me, what is the etiquette when it comes to scrubbing, um, your lady bits? Is a full-body scrub supposed to include scrubbing of the chest as well?? 'Cause it differs depending on the place that I go to... Some places will ask you whether you are comfortable with it before they proceed, whereas some will straight go for the lady lumps. -__- But don't worry, the Anggun Spa masseuse was very discrete and polite about it!
After my scrub, I was wrapped in a bodywrap with the remnants of the scrub for 10 minutes. By this time, I was feeling relaxed and slightly drowsy, and was perfectly happy to be a human kebab.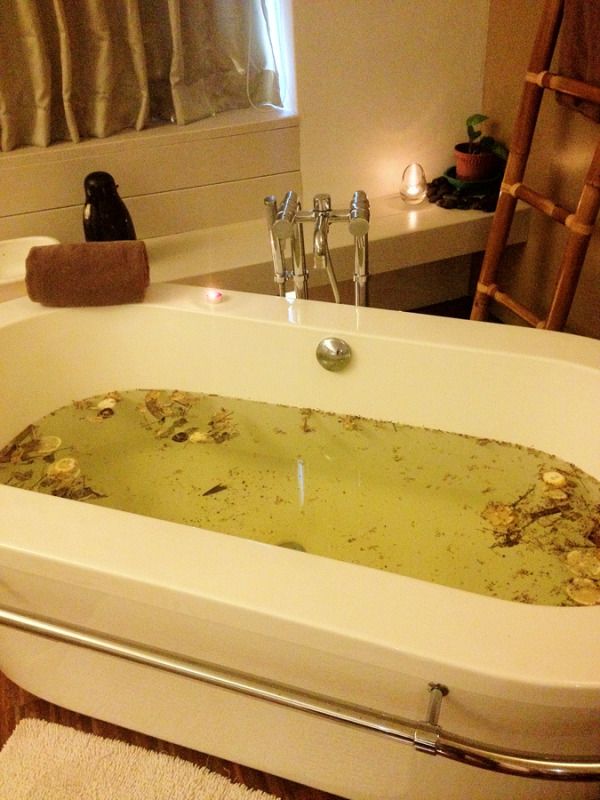 Next up was my herbal bath therapy, which I was left in my bathtub for about 20 minutes. Before I was allowed into my little swimming pool wtf, I rinsed off my ginger scrub using the rain shower (also equipped in the room). Rainshowers provide the best bathing experiences yo.
Anyway, years of watching chick flicks have made me yearn for soaking in a bathtub with a glass of wine in my hands, and soft music playing in the background. Guess what, it was every bit as relaxing as it looks and sounds! I am no expert in spices, but I was definitely having the time of my life chilling and pondering over life, absent-mindedly playing with the figs, dried spices and lemon slices submerged in the water. Lesson learnt-- I NEED a bathtub in my future home.
Finally, I was led to my bed once again for the highlight of any spa treatment-- my massage. Before my treatment was even begun, I actually have to fill up a form to indicate my preference for the massage strength, as well as list out my problem areas. I chose moderate-hard pressure, and obviously also listed usual suspect areas-- shoulders, neck and back. My masseuse made sure she paid enough attention to those areas.
*heart*
I AM A HAPPY KOBE COW!!!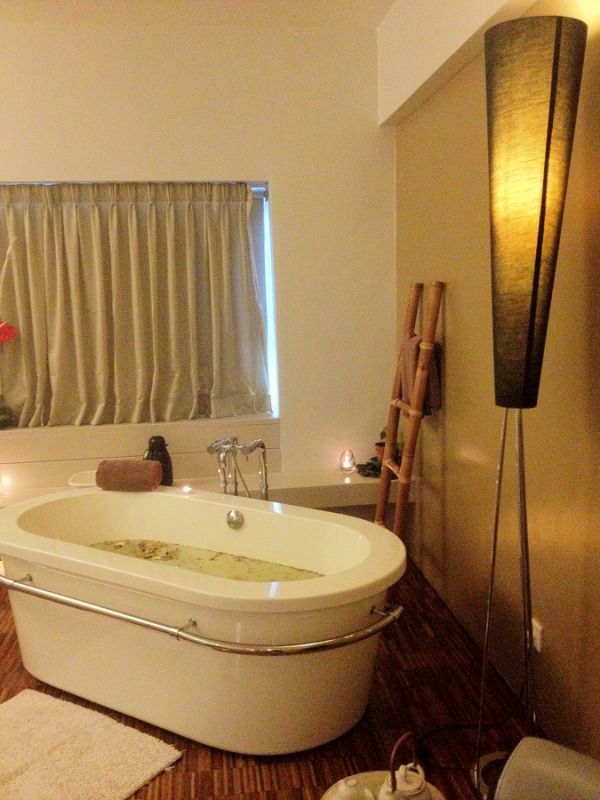 The Detoxification therapy cost RM390 for a 2 hour and 30 minute session (comes with a complimentary steam bath and shower and foot spa-- try to arrive 30minutes before your appointment to enjoy it! :P), but for May-June 2012, you can take advantage of a special promotion of RM273 for each treatment (I am quite keen to try the Relaxation Therapy next, hehehe)!
For reservations, call +603-2333 1390. You can also find more details
here
and on their
Facebook page
.