Someone commented on my blog recently that my accessories' collection would make Rachel Zoe jealous.
Well, I don't know whether Rachel Zoe will be turning ga-ga green eyes onto me anytime soon, but one thing I am definitely sure of is my love for accessories! You know how some women are shoe women, while some are bag women? Well, I am an accessories woman through and through!
Today I thought I'd let you guys have a look at my accessories corner(s)! :D
I bought this necklace hanger sometime ago as a means to organize my necklaces properly, but I'm rapidly running out of space!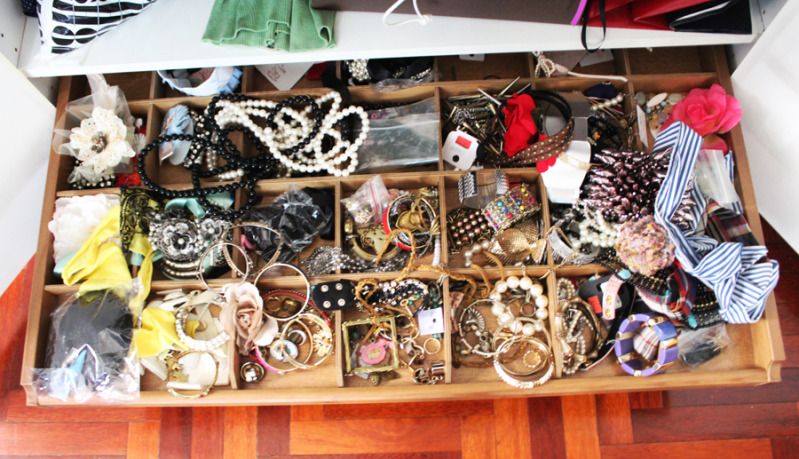 This is an accessory drawer that I personalized with my Ikea wardrobes. Here I keep chunkier necklaces as well as other accessories like bangles, earrings, brooches, hair accessories etc.
I also have a ring tree that I didn't take pictures of, as well as bags of accessories next to my bed (bags of accessories which I bring to travel but yet to be unpacked till today wtf; new accessories that I have yet to unpack... etc.), and a few bags of accessories in my wardrobe (these are accessories that I don't wear very often/ contemplating to give away/sell).
I have been dying for a way to organize my accessories properly! Then I recently saw this on Facebook:
I know I said
here
that I don't want anything for my birthday, but damn I WANT THIS! It will be perfect to store my accessories!
I think two of this would solve my problem wtf.