A simple tee and jeans combination for work: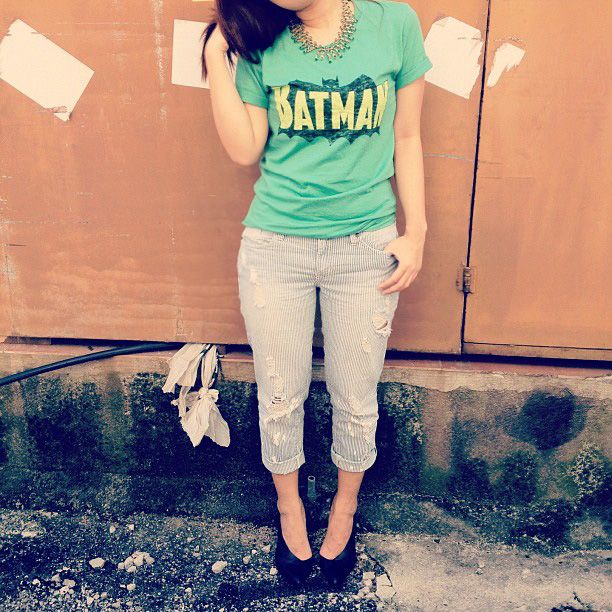 Batman tee: Korea
Ripped striped boyfriend jeans: F21
Green dimante choker: Korea
Black cutout pumps: Zara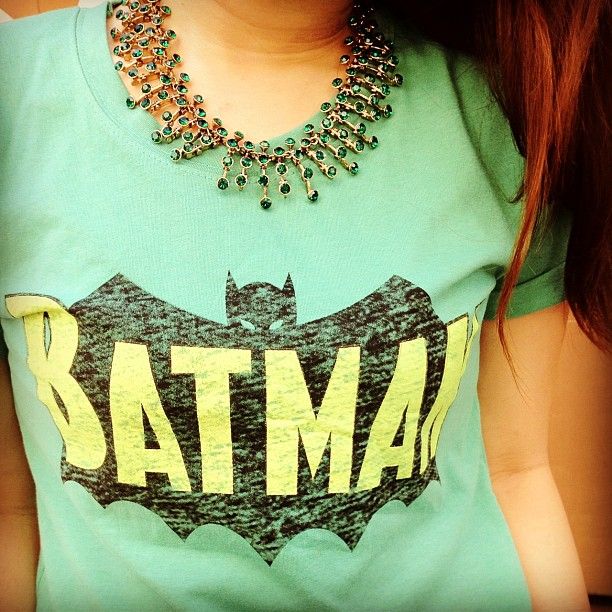 Follow me on Instagram! @revelinme
Someone in the office saw my tee and asked, "Where is your Avengers' tee?" WTFF
By the way, is it me, or was The Avengers a complete letdown of a movie?