One thing I really appreciate about having Instagram (follow me at
@revelinme
) is that it's now easier to take my daily outfit pictures at work! :)
Outfit from Monday this week-- a day packed with meetings, and with me almost having a nervous breakdown 'cause I was stuck on Federal Highway for 1.5 hours. -__-
I thought I looked like a mime WTF.
I was dressed head-to-toe in
AZORIAS
, unintentionally! Really like the keyhole back of this striped basic, but I don't have a proper picture of it. Since my model looked so cute in it, she shall be my stand-in wtf: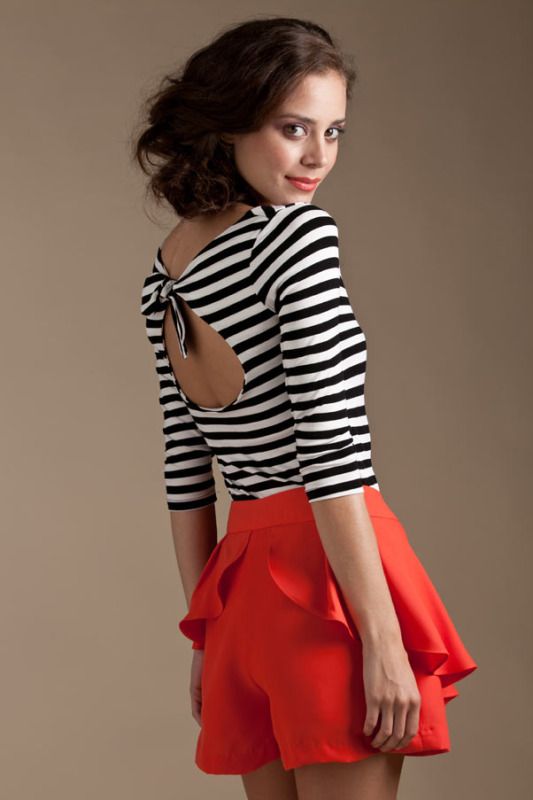 Close-up of my accessories for the day-- chunky necklaces always make Mondays more bearable.
Striped top with back-bow keyhole:
AZORIAS
Pleated overall skirt: AZORIAS (sold out)
Chunky pearl/gold bead layered necklace with velvet bow: Korea
Leopard print jelly flats: Tory Burch
Work has been quite crazy this month... Can you imagine,
AZORIAS
is going to turn one really soon? :O We may or may not have a couple of things planned out, but one of the things that I am really excited about is that
AZORIAS
is going to launch its first lookbook-- shot exclusively in Shanghai! :D :D :D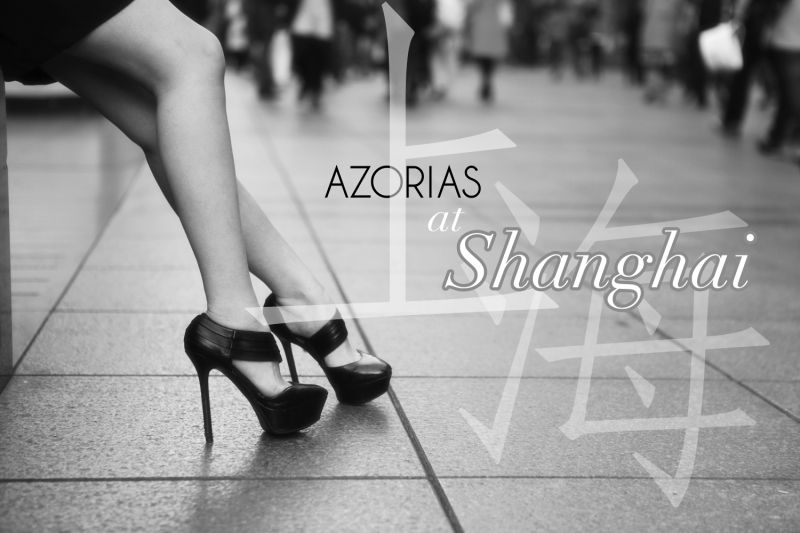 This wouldn't have been possible without the help of some amazing friends. :) Keep yourself posted on the
Facebook page
and
Twitter
, and also, we share a lot of sneak peeks and behind the scene pictures on AZORIAS' Instagram account (
@azorias
)!
Styling of the shoot is done by me, by the way.
*nervous, but a good type of nervous*
:P