Recently I have been having a lot of suite (sweet? Hehe I am so punny) luck! I mentioned in my
last post
that we were upgraded to a Executive Suite for Lebua in Bangkok. What you didn't know was, during
my recent staycation weekend
in Hotel Maya, I was upgraded from a Studio Room to a Deluxe Suite! :D
I was really impressed to find out that I could check in as early as 7am with prior arrangements. Unfortunately though the boyfriend had some appointments so we only managed to check in at 2pm. T___T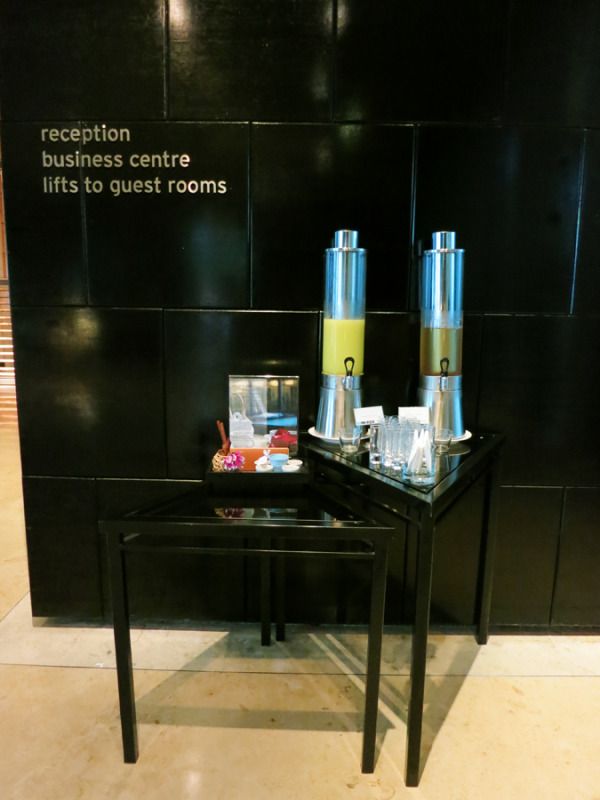 Before check-in-- complimentary refreshments for guests!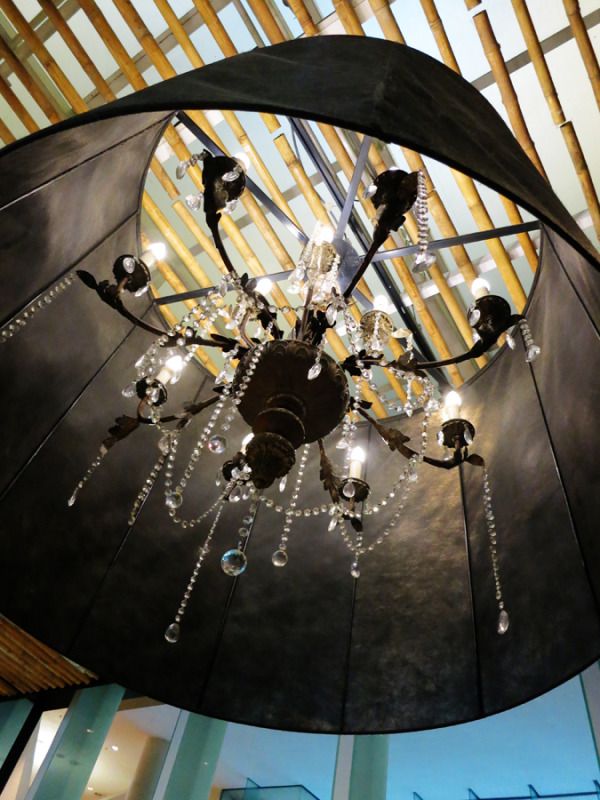 Randomly snapped picture of the pretty chandelier lamp while doing the check-in procedure.
Before long, we found ourselves excitedly opening our hotel room door....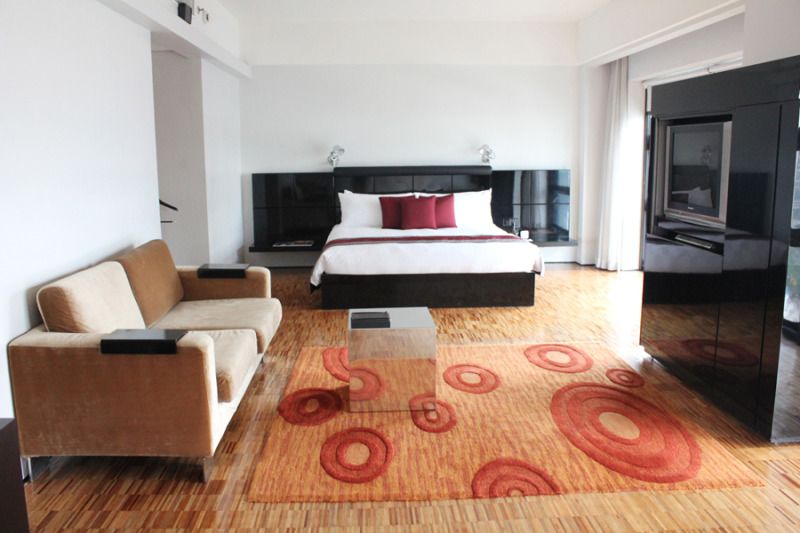 This was what greet us!
My first thought was, "WOW, this is HUGE".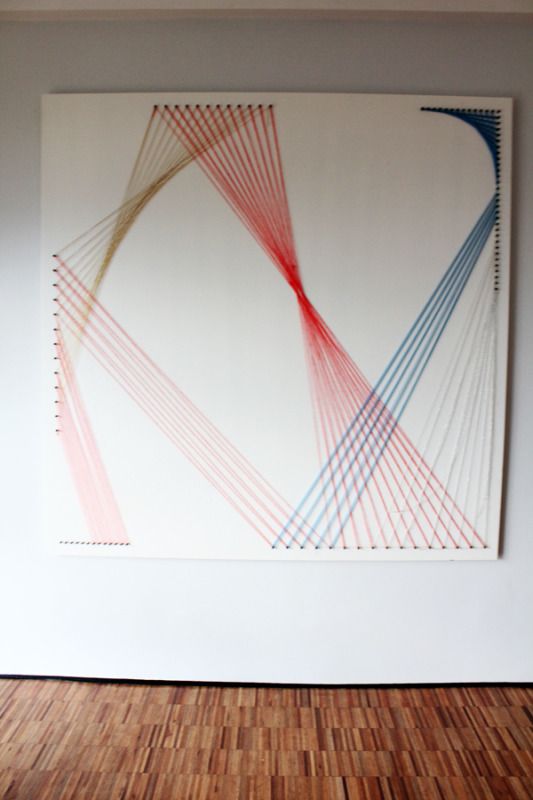 Colorful rope artpiece on one of the walls.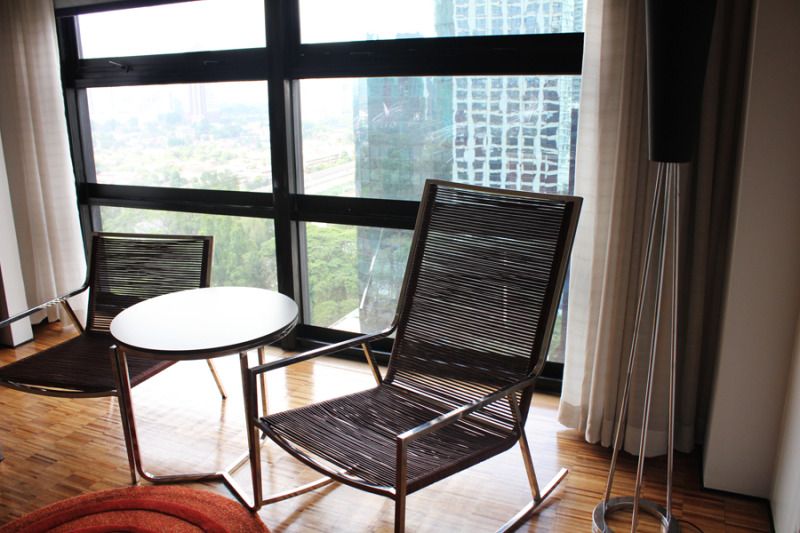 Lounge chairs next to floor-to-ceiling glass windows overlooking a magnificent view.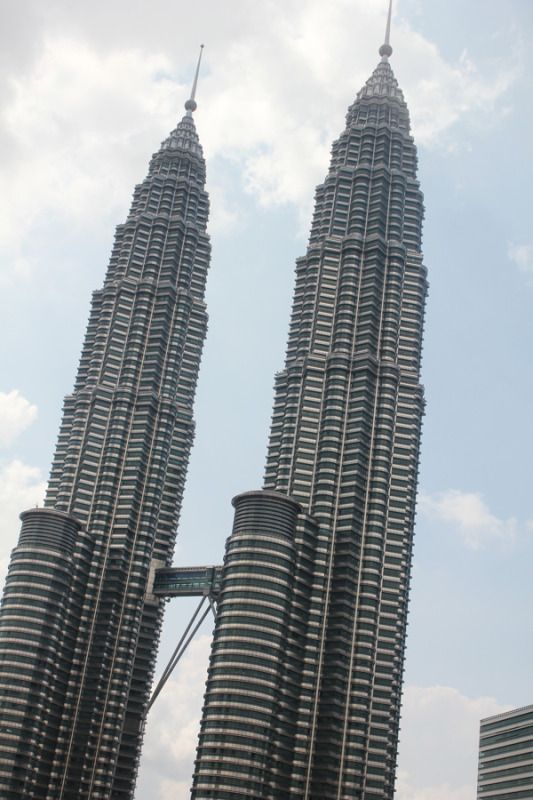 We had an awesome view of the Twin Towers!
The room was so big that it was impossible for me to capture everything unless I do so in panaromic view. Luckily I found a picture on the
hotel website
! :P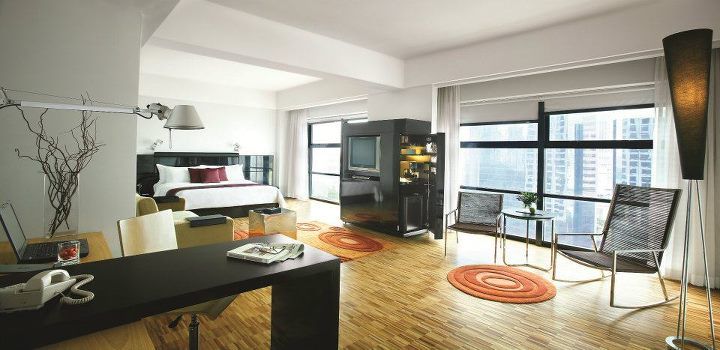 Isn't the room super spacious (a whopping 67 sq.m. apparently)? I could easily do somersaults and tumbles in the room! That is, if I can actually do them wtf.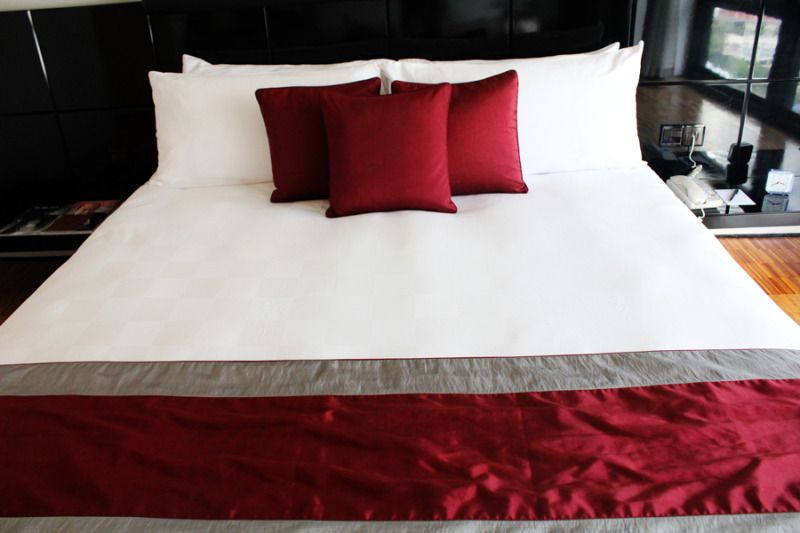 Love fluffy pillows, cushions and throws on my bed. Best part is, there is a pillow menu for you to select your favorite for a great night sleep!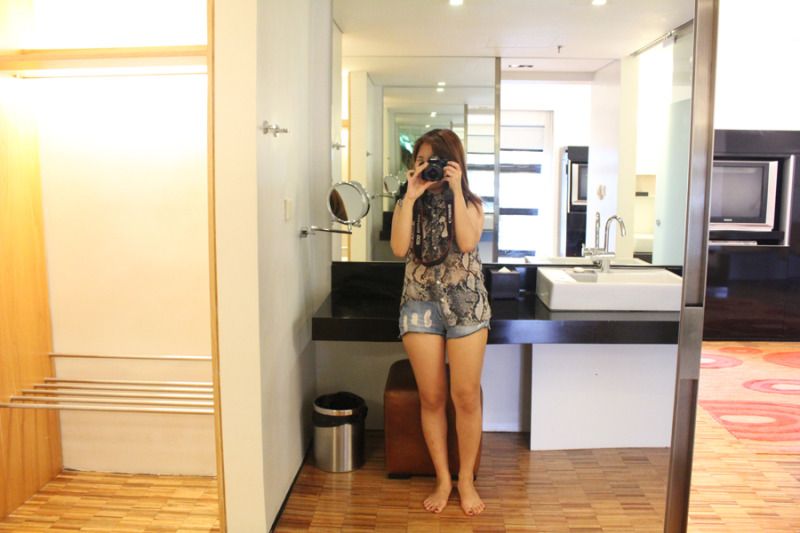 The room came with an equally spacious bathroom, which is a combination of a vanity room, closets, the toilet, a shower and a bathtub! :O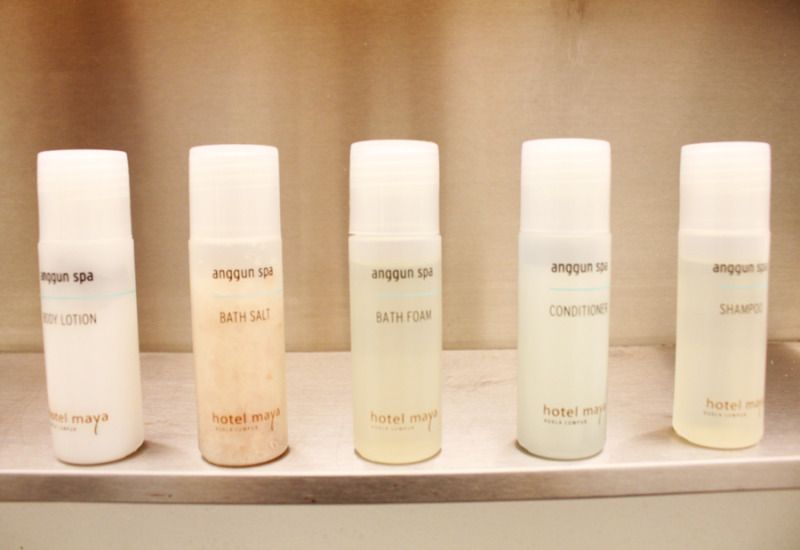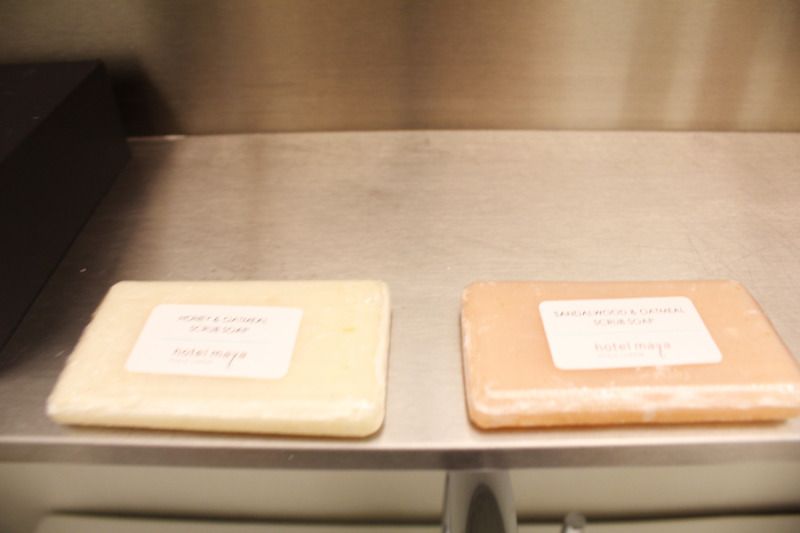 An impressive selection of soaps and toiletries was provided. :)
The bathtub, which came with an inflatable pillow for the ultimate chilled-out bath session.
Like this! You can just soak in your bath (bath salts are provided) and lazily doze off....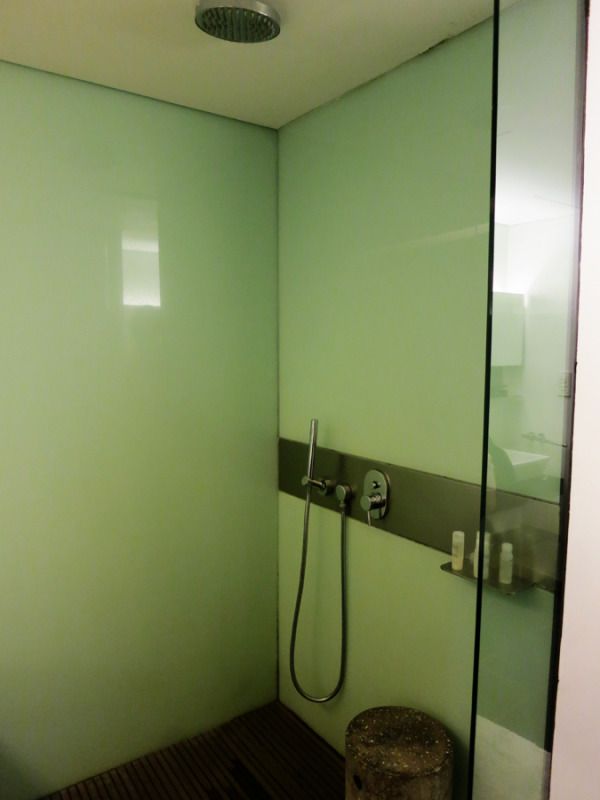 Bathtub not to your fancy? What about a rainshower? You can be lazy and sit down while you bathe, hehe.
Abrupt break to my outfit of the day:
Follow me on Instagram: @revelinme
Snake print shirt/ Diamante collar/ Snake print clutch: All from Korea
I was then whisked off for my heavenly spa session, which you can read about
here
.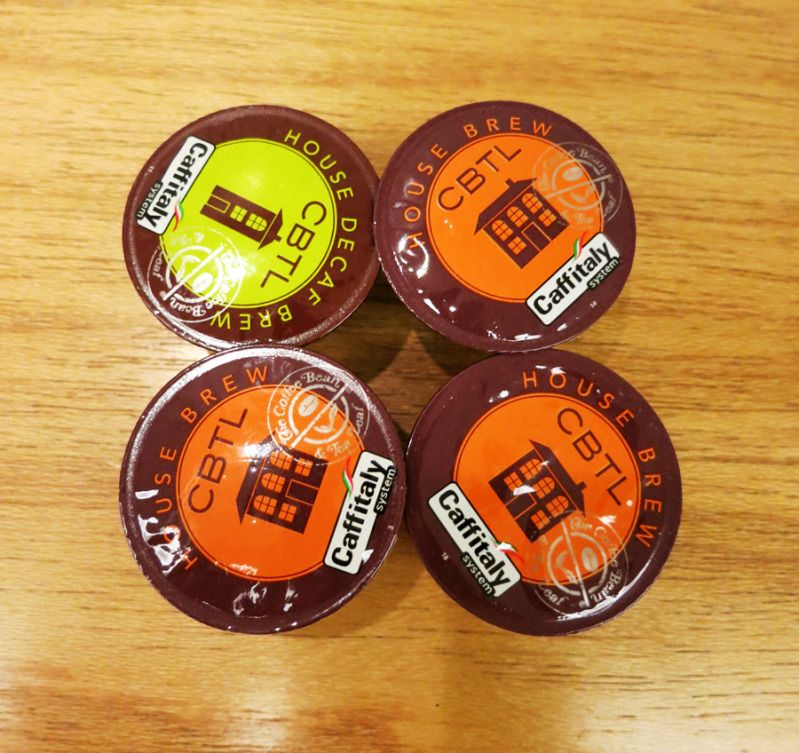 When I came back to the room after 2.5 blissful hours, I found these coffee brew samples in the room. According to the boyfriend, the hotel staff sent it to our room when I was away. I was immediately puzzled-- where is the coffee machine then??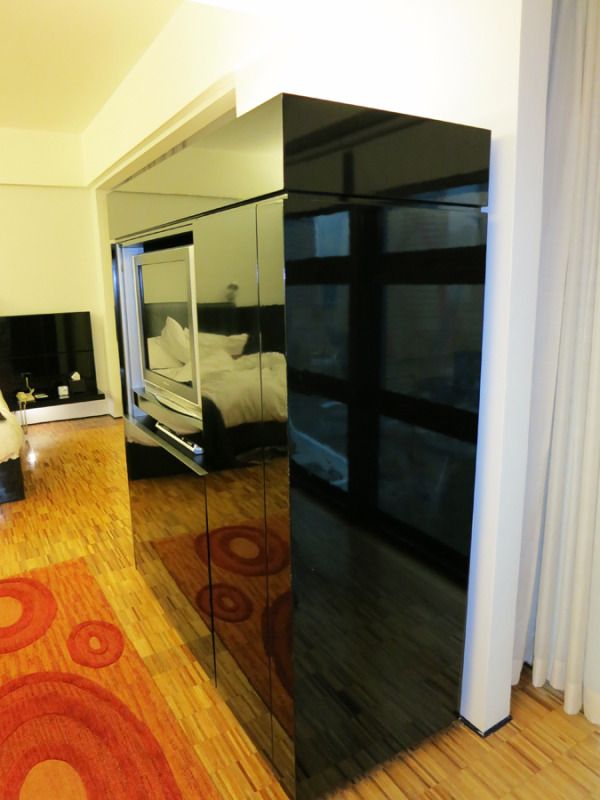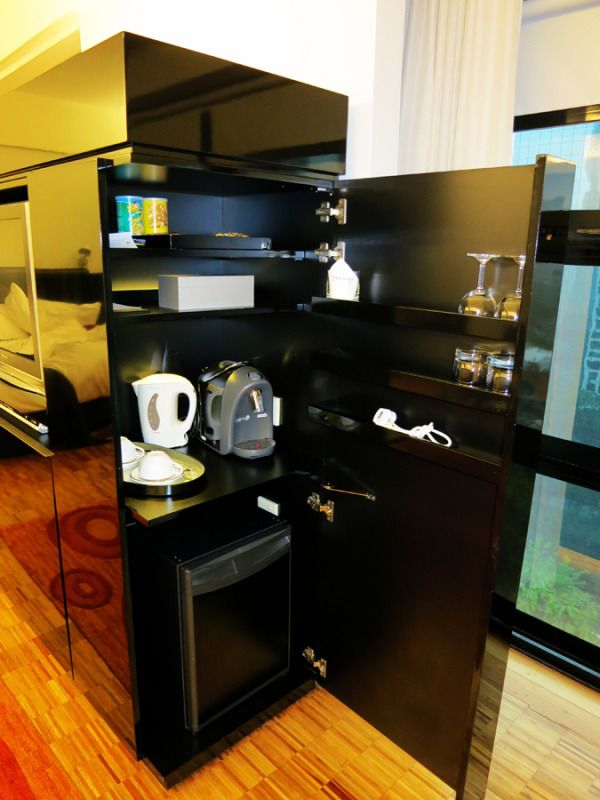 Turns out it was cleverly hidden in the TV-cabinet! Love smart storage solutions.
Speaking of TV, there is also a DVD player to watch movies on the flat-screen TV. DVDs are available on request. Another notable feature of the hotel, there is free WIFI in the room! :') Although it was a staycation, both the boyfriend and I brought a little work to do over the weekend, so WIFI was definitely godsent. T_T
Other benefits/privileges for hotel guests:
- complimentary one return transfer from KLI/ LCCT to hotel and vice versa
- complimentary 25min. foot reflexology (with prior confirmation)
- complimentary buffet breakfast
- floor butler service on call
- free pressing up to 5 pieces
- unlimited free local calls (excluding mobile phone numbers)
- complimentary shuttle services to Bintang Walk, Chinatown and KLCC (which btw, is a stone's throw away)
- complimetary extra mattress and breakfast for children
- access to Sky Lounge
Which brings me to a very sad tale. One of the highlights of a Hotel Maya stay is actually the Sky Lounge (only open to room guests, not to the public), where I heard the view of KL city is breathtaking! Free drinks are available from 9-11pm. Unfortunately on the same night, one of our old friends whom we haven't seen since we graduated has came down to KL from Singapore, so I had to give the Sky Lounge a miss. T______T
This is what I missed out on: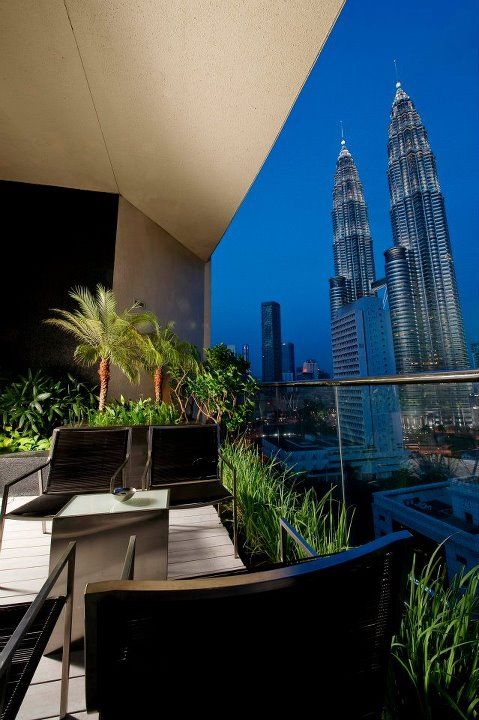 WAHHHHHH!!! :'( Am beyond upset that I missed out on this experience. But then again, it gives me an excuse to go back to Hotel Maya, nyehehe.
The next morning we woke up early for our complimentary buffet breakfast!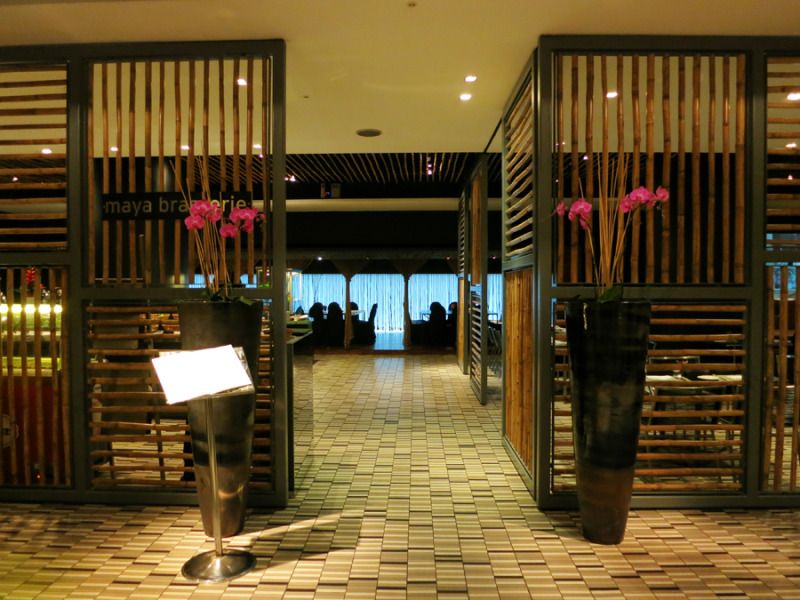 Love the rustic bamboo interior.
There was a great selection of food, from healthy options to sinful ones, hehe: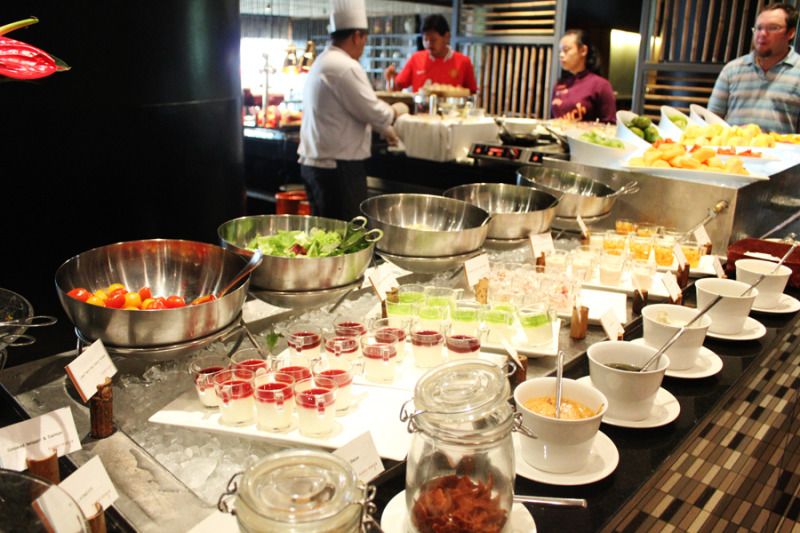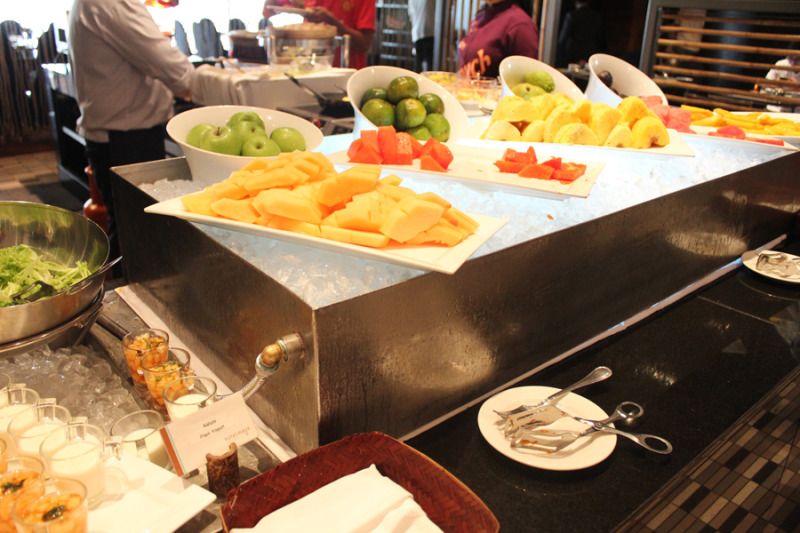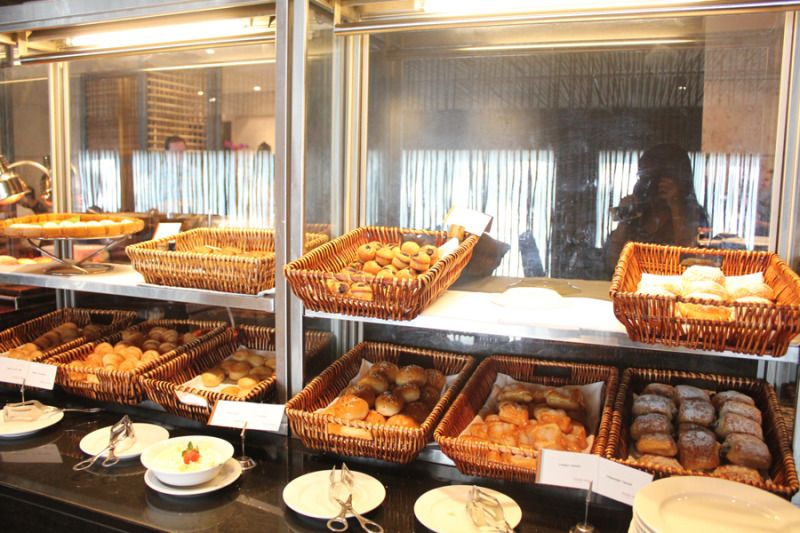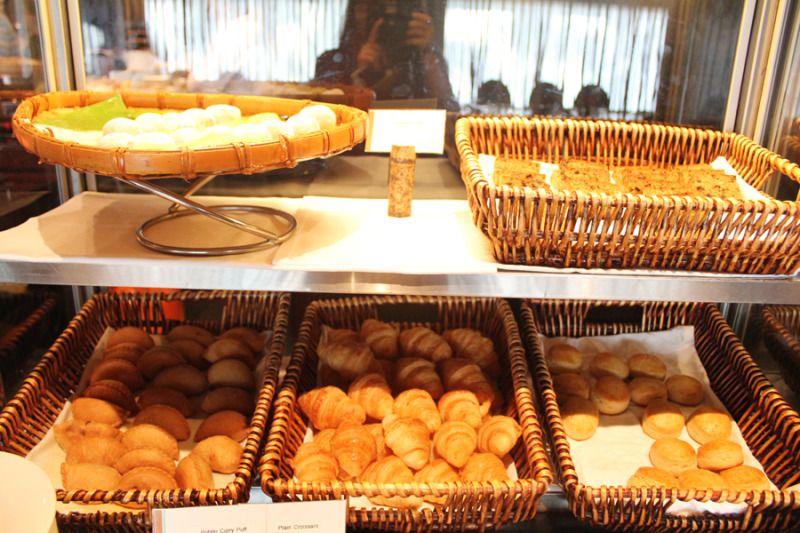 But what I loved best was the fact that you could actually make a selection from a menu! Definitely a first for hotel buffet breakfasts. There's a huge variety on the menu, from steak, to quiche to other local delights: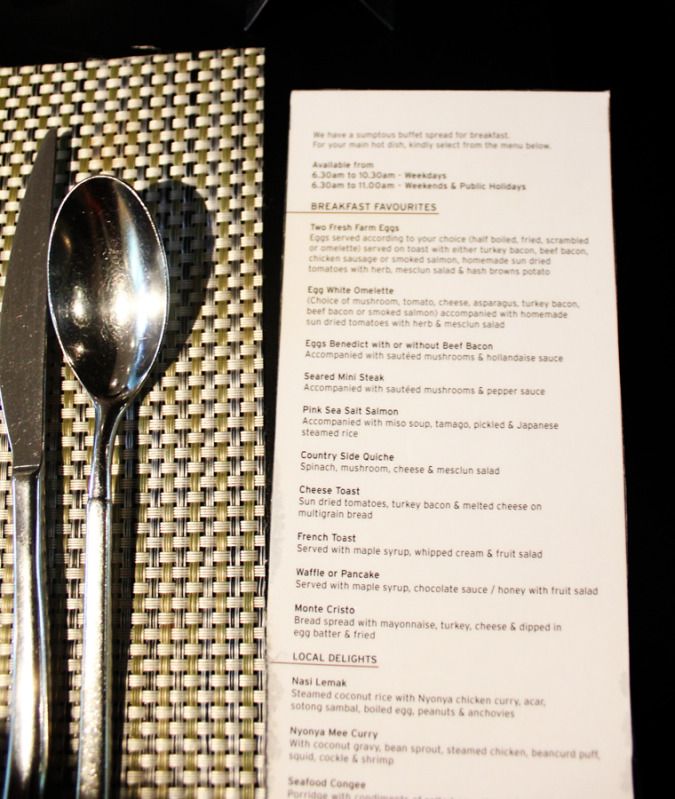 Spoilt for choice.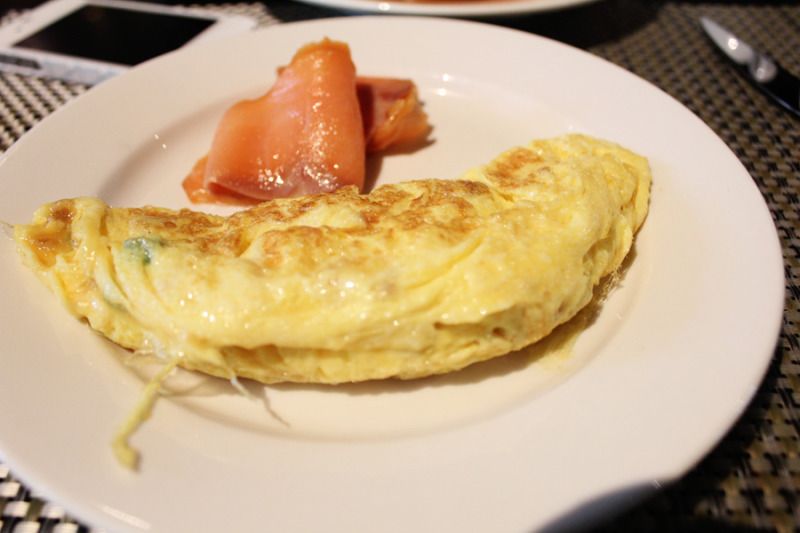 I opted for an omelette with smoked salmon.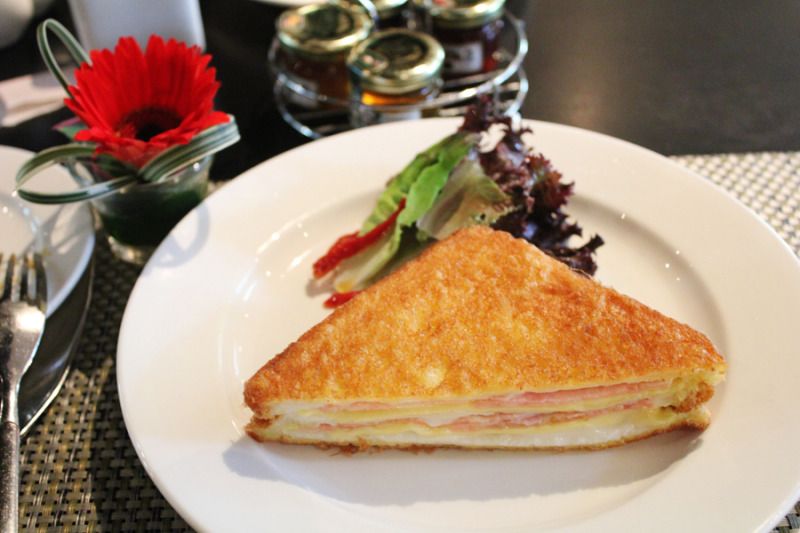 The boyfriend went for the Monte Cristo, sort of like a french toast but with turkey and cheese. Yum!
After breakfast, it was activity time! Guests have access to the hydrotherapy heated pool, and you bet I wasn't going to pass up on it.
Outfit wtf.
The hydrotherapy pool: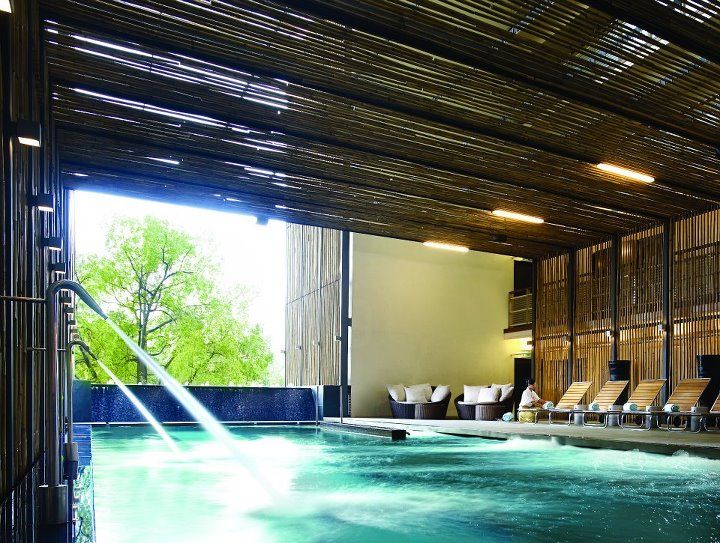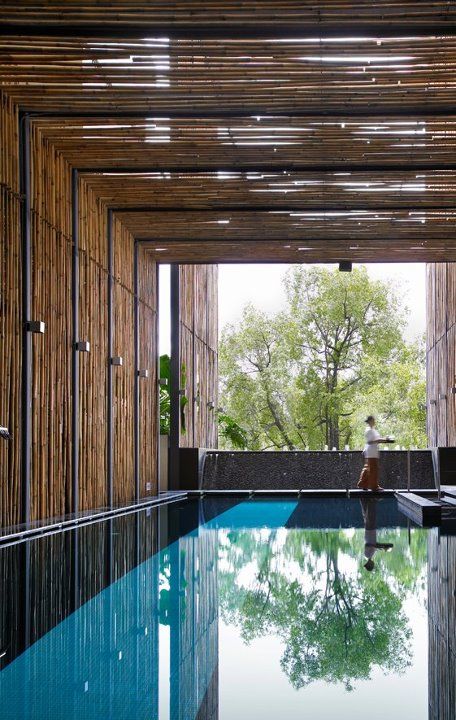 Yep, you bet I ain't gonna pass up on
this
! ;)
Other random shots before we left the hotel with some backward longing glances: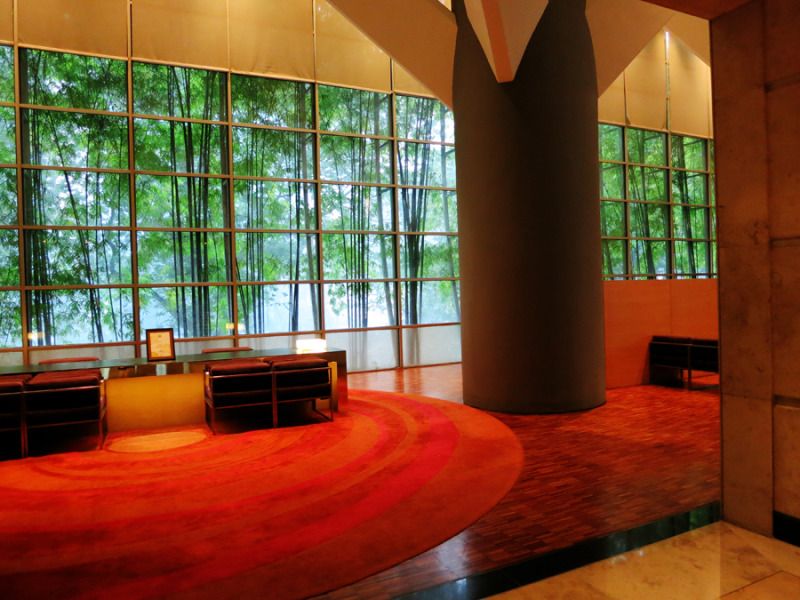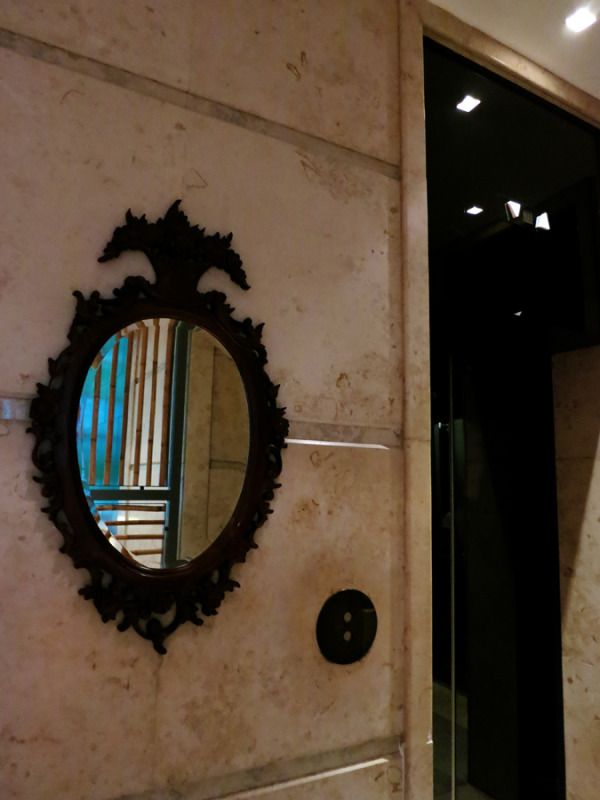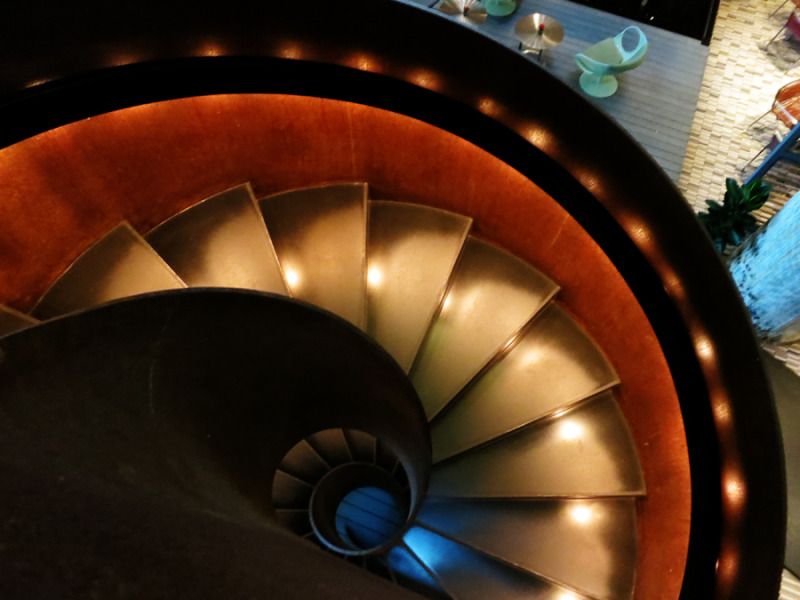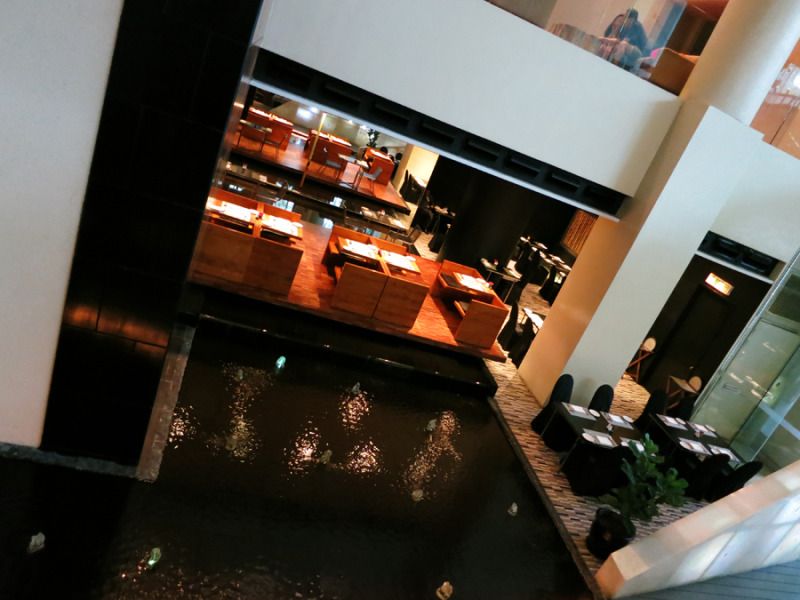 All in all, it was the perfect short weekend getaway that we needed! If you want to rejunevate yourself too, Hotel Maya is currently having some promotions-- the Weekend Escapade package, a 3D/2N stay for RM799, or the Deluxe Suite Dreams Promotion (which was the suite that I was in), RM595++ per night inclusive of 2 breakfasts.
Hotel Maya
138, Jalan Ampang,
50450 Kuala Lumpur,
Malaysia
Tel: 03-2711 8866
Email: info@hotelmaya.com.my
Website: www.hotelmaya.com.my