I've been looking for a chance to bring my new Marni pumps (from Tokyo) out to play!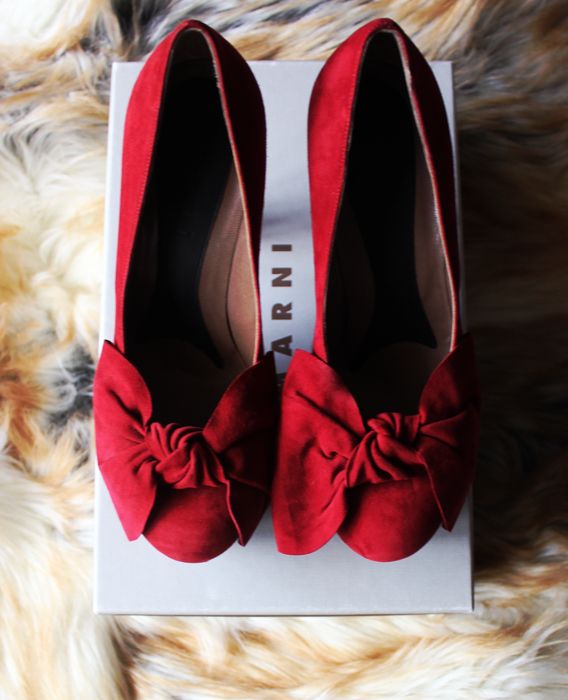 Scarlet heels that can rival Dorothy's in Wizard of Oz, hehehe.

Click here to read more about the shoes and other shopping hauls.
And what better way to pair this rich suede pumps than with some luscious apple prints?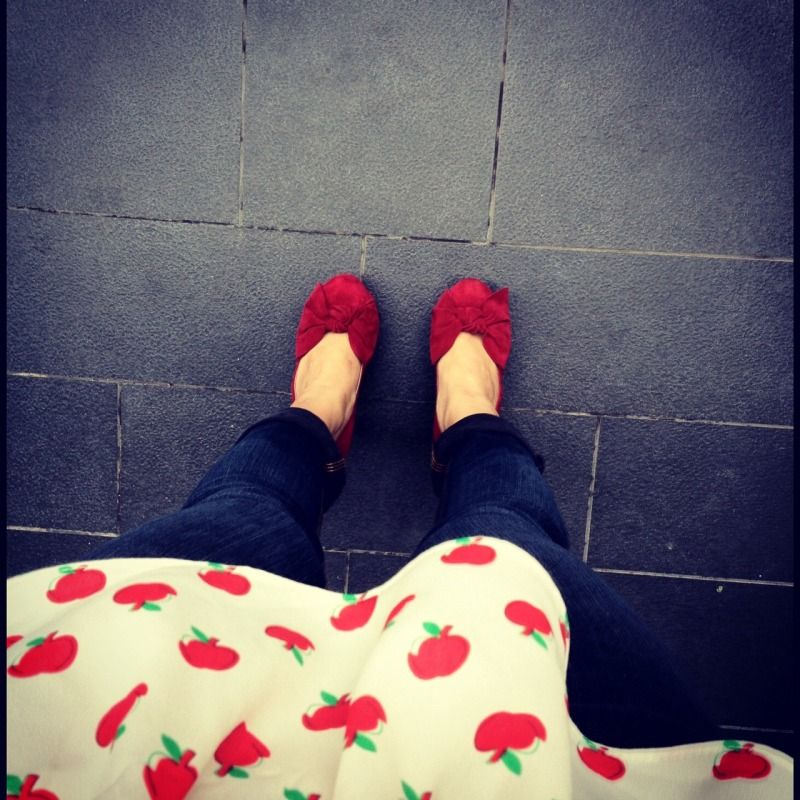 Perfect match. :)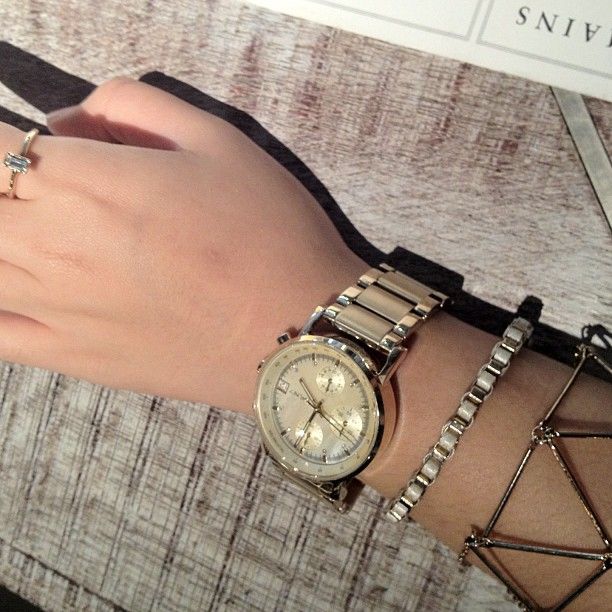 Simple gold jewelry on the arm.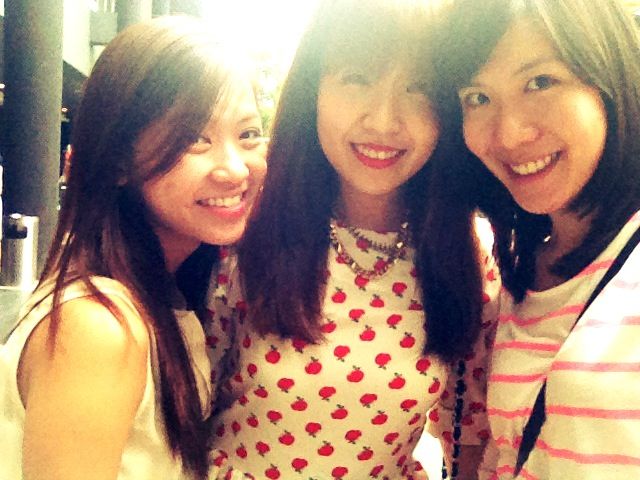 Wore this to see Smalls and Mey (my ex-housemates for the uninformed)! It's sad to imagine that the Flat Hair Flat is all separated now, with Jac being in Melbourne, Mey in Singapore, Smalls in Sydney, and me in KL. :(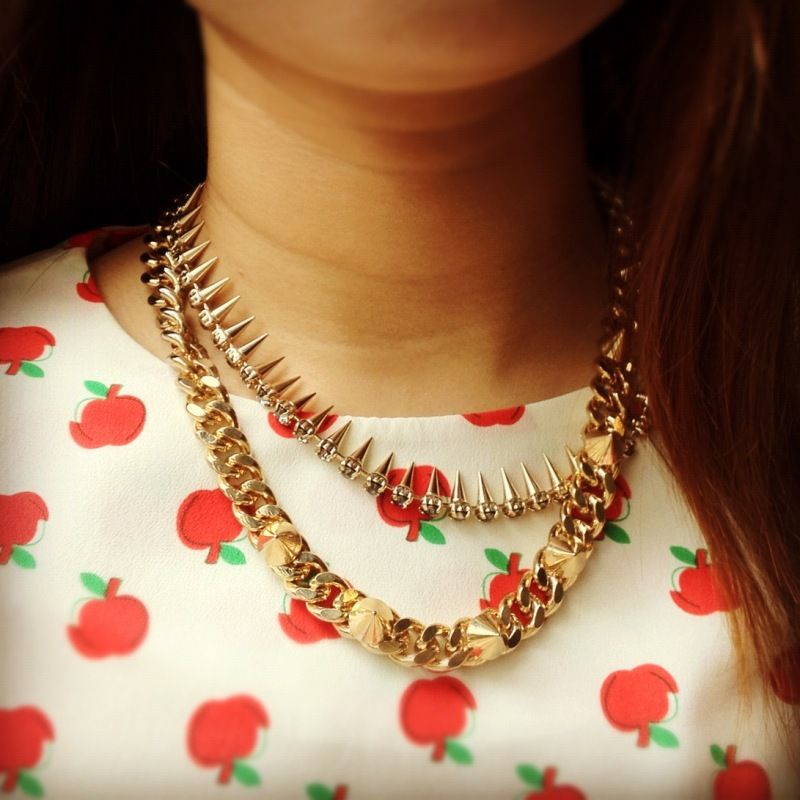 Wearing my recent fave happy print top-- very trendwhore wtf with a peplum hem and a yummy gold exposed zipper at the back!
For some reason, I felt that spikes were appropriate. And they were.
Apple print peplum top with exposed backzipper:
AZORIAS
Dark wash denim jeans: Topshop
Gold spiked necklaces: All from Korea
Arm accessories: All from Korea
Gold watch: DKNY
Red bow suede pumps: Marni
Bag (not shown): Black Chanel lambskin classic flap Jumbo
By the way, happy prints make you... happy. Just thought I should let you all know.