Let me demonstrate to you just how bimbotic my train of thoughts can be sometimes.
Remember
this
photo that I posted
here
about Nuffnang Blogopolis (where I was invited to be a guest speaker)?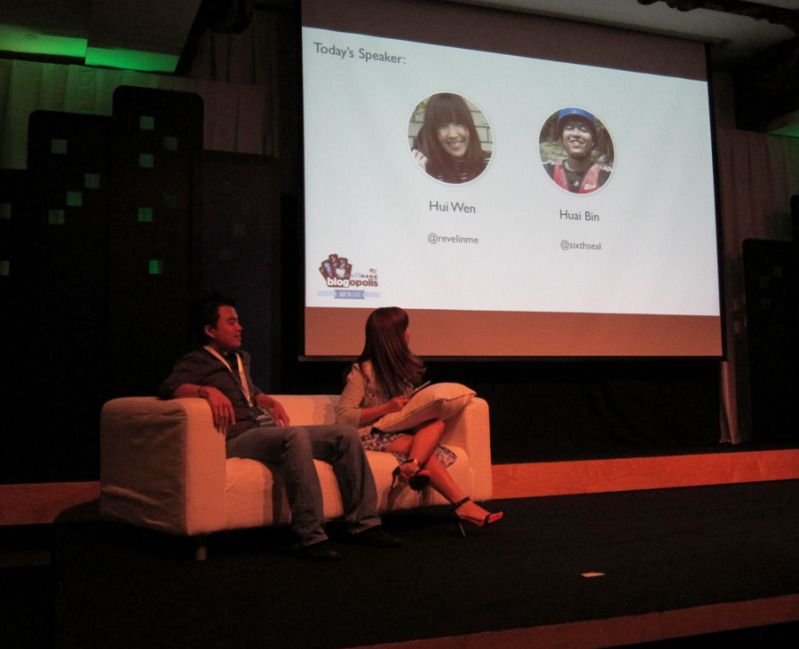 Soooo... I was admiring my hair in the guest speaker profile photo (showcased above) WTF and suddenly remembered that I have yet to blog about the outfit I was wearing!
And that is how this blogpost came about.
Sometimes I am so shallow that I want to smack myself. But I tell myself it's endearing. Really.
Anyway, this is not any outfit!
It is an outfit worn in Tokyo. T_T
Jing told me that Air Asia have promo tickets going to Tokyo next year for RM700++, and I am so tempted!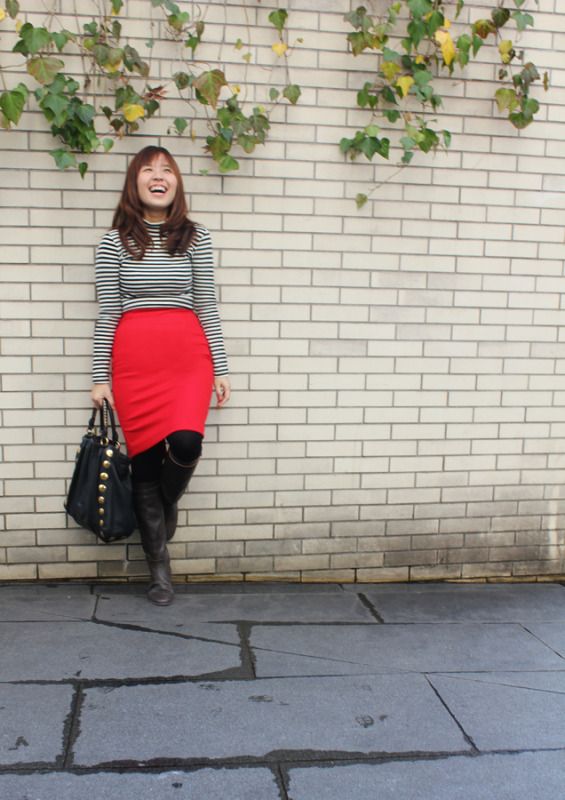 Sensuous outfit pose failed 'cause someone made me laugh midway.
Carrying a pet animal WTF.
My mom was aghast to know that I brought fur coat(s) to Japan. But c'on, rarely do I get to wear my nice jackets and coats in cold countries, so I will not let go of this precious chance to parade them. :P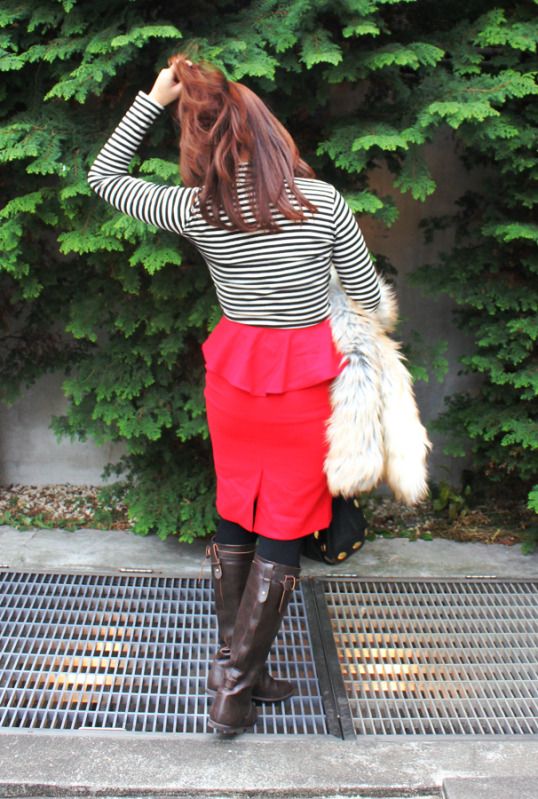 Love love love my skirt! It looks quite proper from the front, and tada, when you turn around, there's a little surprise waiting for you!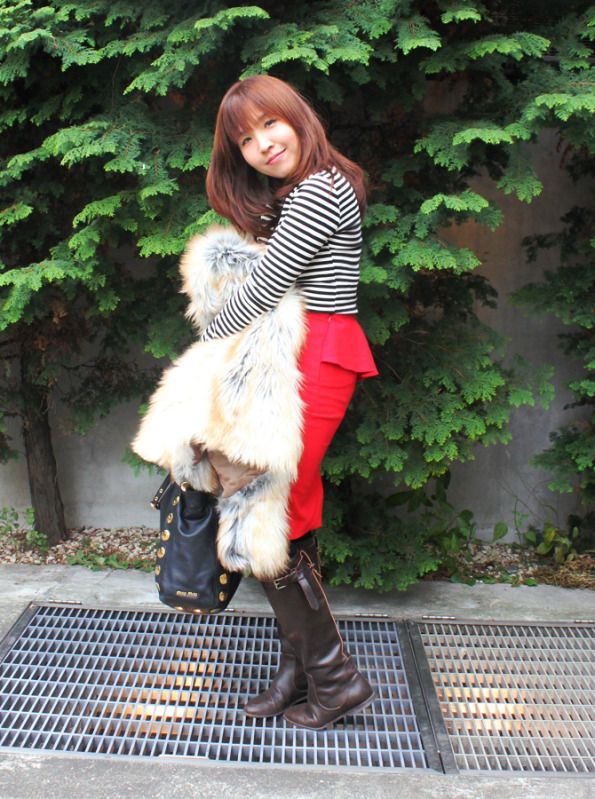 The ruffles make a really cute silhouette from the side too. :D
Striped turtleneck: Korea
Red backruffle skirt:
AZORIAS
Ombre faux fur coat: Korea
Black tights: Korea
Mahogany buckled knee boots: Korea
Bag: Miu Miu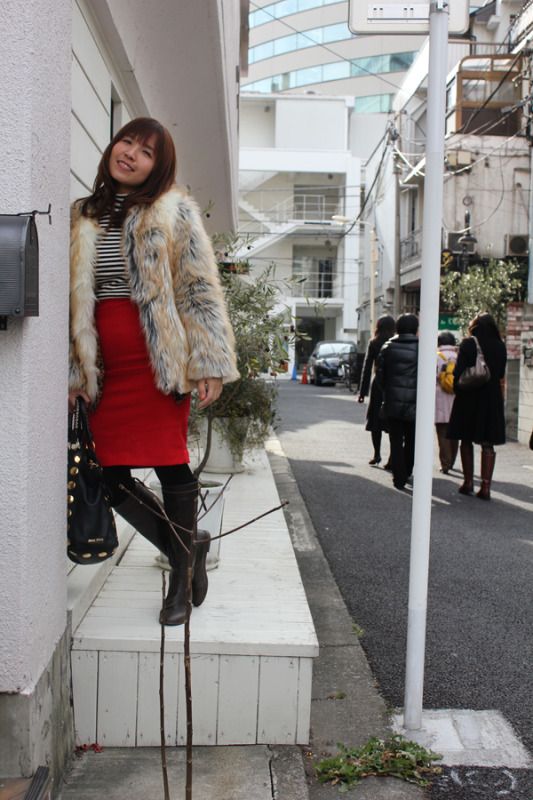 The boyfriend claims that I look like an
ewok
in my fur coat. -___-
I can only tell him that it was really cold, and each of the Hoe family members has their own way to combat the cold.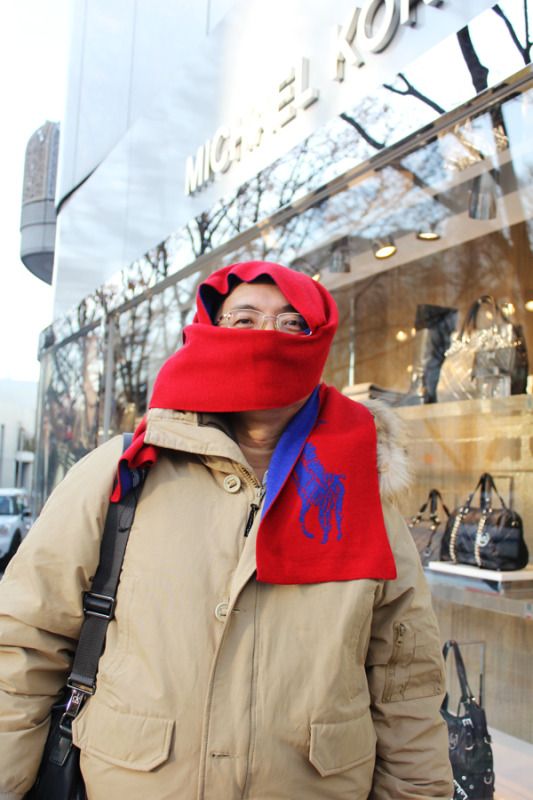 For instance, this is my dad.