What is your favorite Japanese restaurant to frequent?
I used to go to Sushi Zanmai whenever I want a cheap Japanese food fix, but let's face it, the food there is at best mediocre! That being said, I found another cheap Japanese restaurant recently-- Ichiban Boshi-- a lot of varieties, and price is very reasonable. Another place I like is Hokano in Uptown, a friendly neighborhood Japanese restaurant.
For slightly more expensive Japanese food, I was exposed to Hokkaido Ichiba (in Gardens) and Watami (Pavilion) thanks to
Audrey
and
Ringo
. I have never eaten anything other than Japanese food with them wtf. I've tried Kampachi a million years ago, and I can't really remember the taste of the food, but I have heard that the hotel's branch (in Equatorial) is better than the one in Pavilion though! One of the best Japanese restaurants that I have been to would be Fukuya (also 'cause of Audrey, for her birthday!), and Hanare in Intermark (for MY birthday), hehehe.
Let me know if you have any good Japanese restaurants to recommend! :)
Rakuzen used to be an old favorite too! But I ceased going there 'cause of it is on the pricey side. But when the parental units pay, it's a different story. :P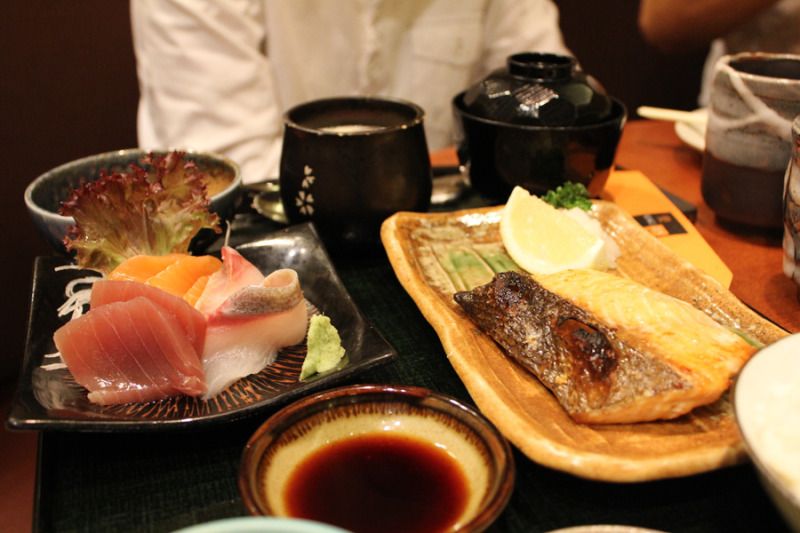 Grilled yellow fin tuna which dad recommended-- better than the usual grilled saba!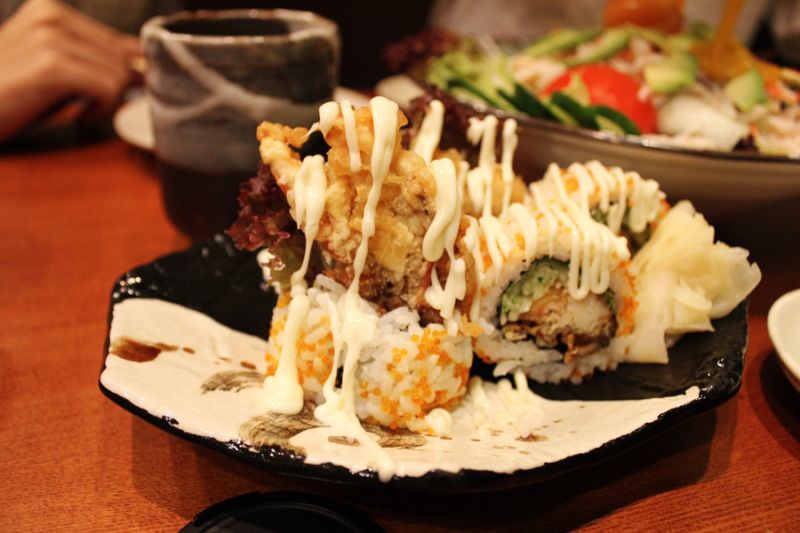 Soft shell crab sushi, my favorite!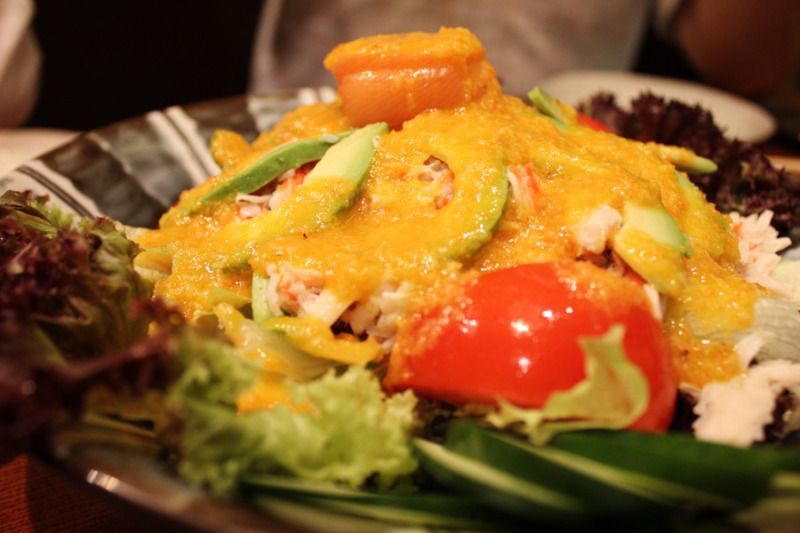 A really refreshing crab salad-- two thumbs up for this because of the heaploads of fresh crabmeat. I think there was more crabmeat than vegetable leaves! :O
Outfit: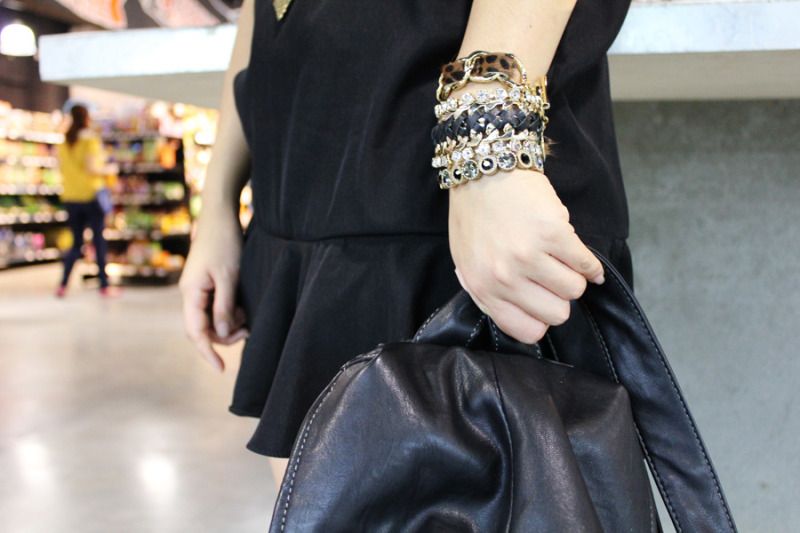 Wearing another favorite
AZORIAS
dress. Ruffled hems always make me feel extra happy for no reason, and it's also an excellent choice of attire for stuffing the tummy 'cause it's loose and comfortable! :D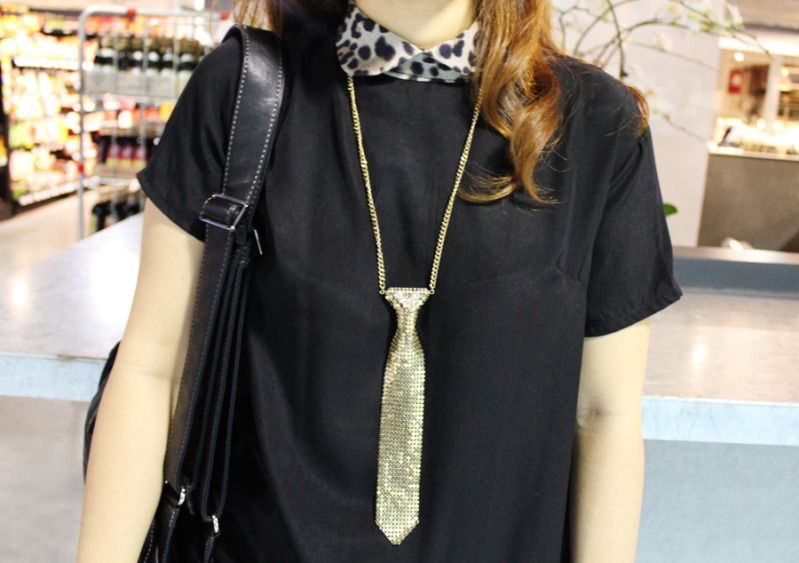 Adding a quirky touch in the form of a gold mesh tie necklace.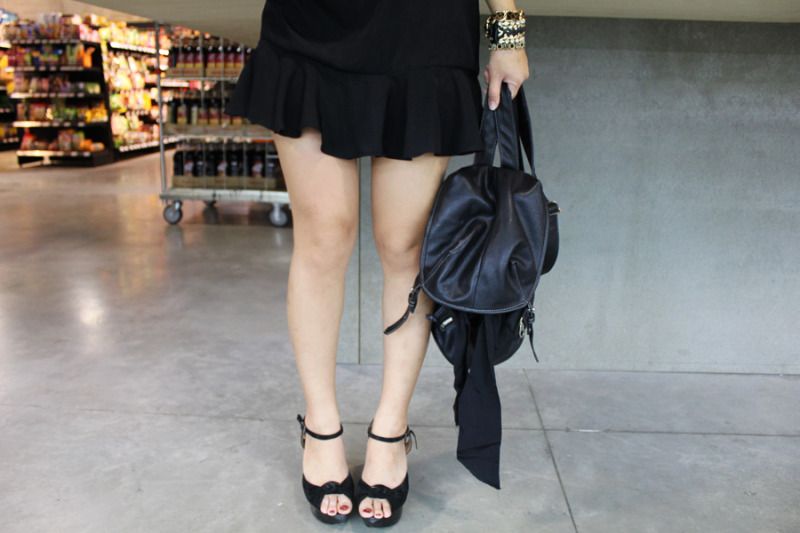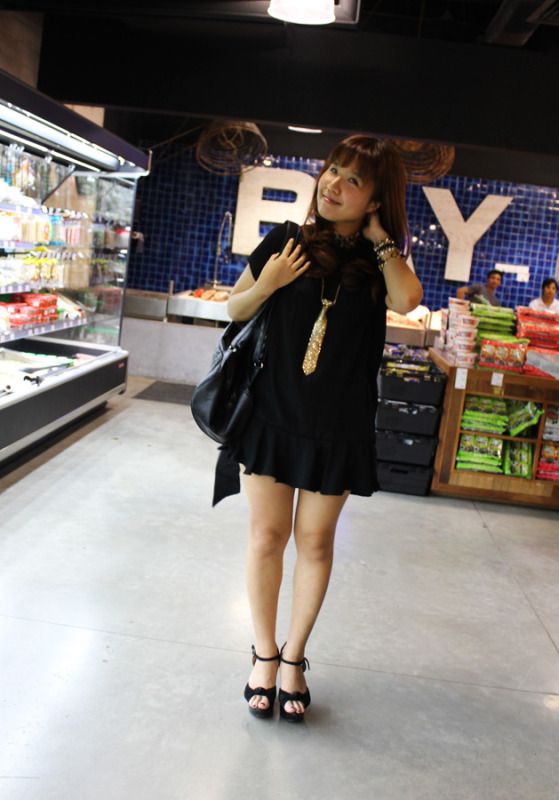 Leopard print collar dress with ruffled hem:
AZORIAS
(similar one here)
Gold mesh tie necklace: Singapore
Bracelets: All from Korea
Black knot suede platforms: Topshop
Black backpack with grosgrain ribbon: Korea
And if you have been to Publika, I am sure you have been frustrated by the wonky phone connection there (no line at all!). During our entire dinner we were cut off from the world. Well, apparently, in Publika, you can only get phone connection at very few selected areas.
This is how we looked like when we stumbled upon one of those areas and our phone's service was revived momentarily: