I am obviously on a roll! Going to continue blogging about Korea!
Starting riiiiiight at the beginning-- first day in Seoul with Jing.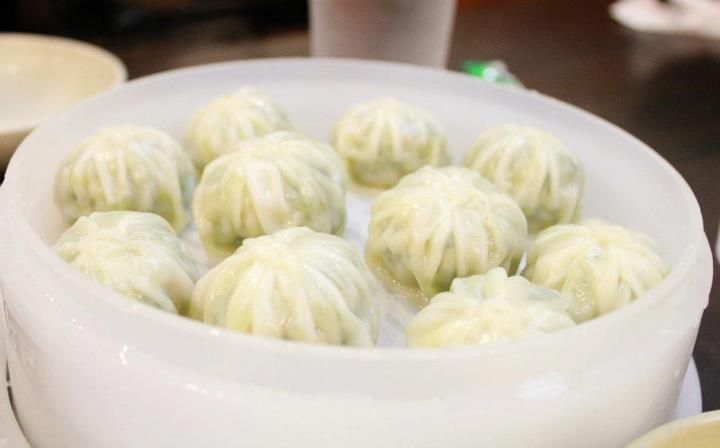 Lunch was at Myeongdong Gyoza (obviously located at Myeongdong), which served
mandoo
that I talked about
here
.
Teeny's Korean friend brought us here last year, and apparently it is really famous, even amongst tourists! When I told the boyfriend about the place, he told me that he has read about it in his copy of Lonely Planet. Food is decent, and very apt if you are craving for hot food (especially hot noodles)-- 'cause in Korea it's not easy to find hot soupy noodles (besides ramyeon)!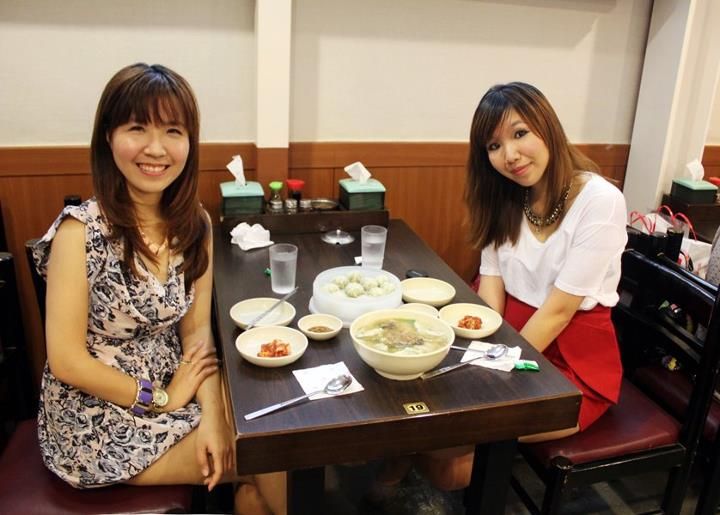 Portion is huge so we both shared a bowl of knife-sliced noodles (
galguksu
).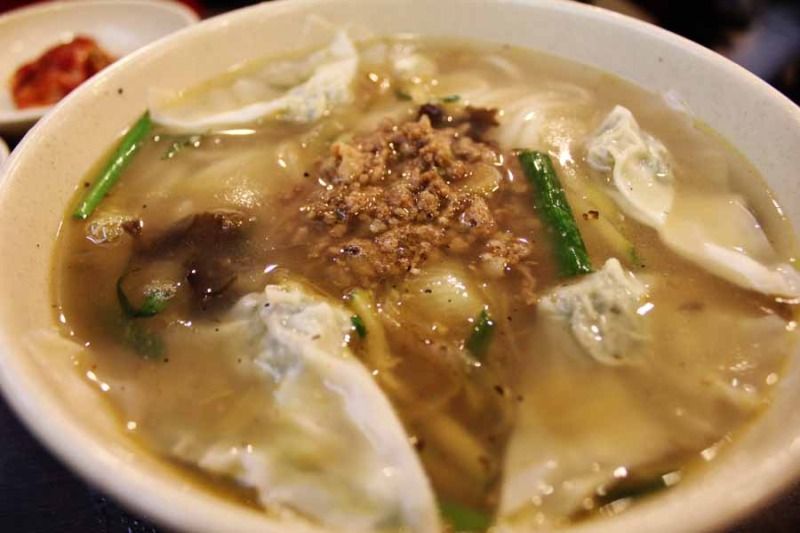 Galguksu
. The secret is to eat
everything
with the garlicky sauce, yum.
We both ended up still hungry FOL. We forgot that we do not have average appetites, haha.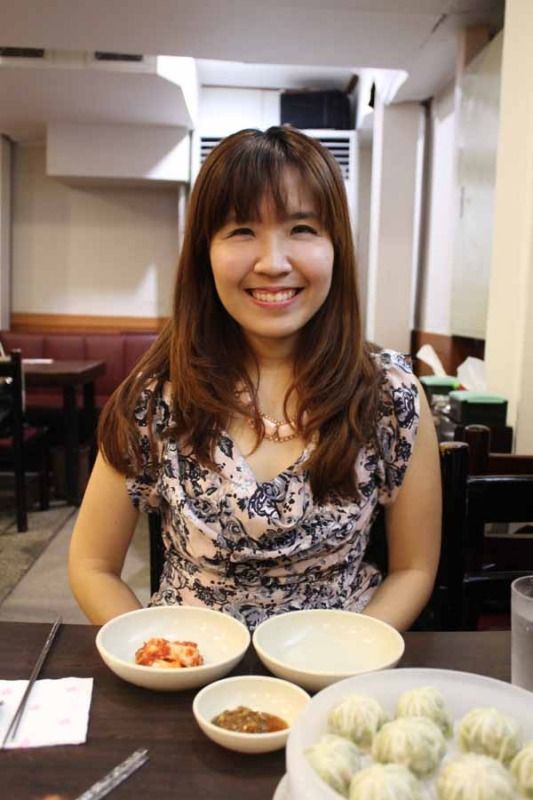 Fake demure face before digging in.
Outfits!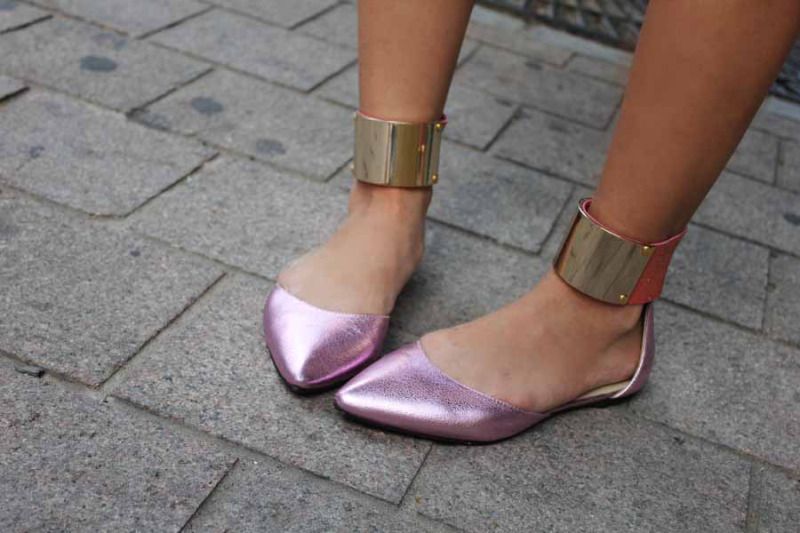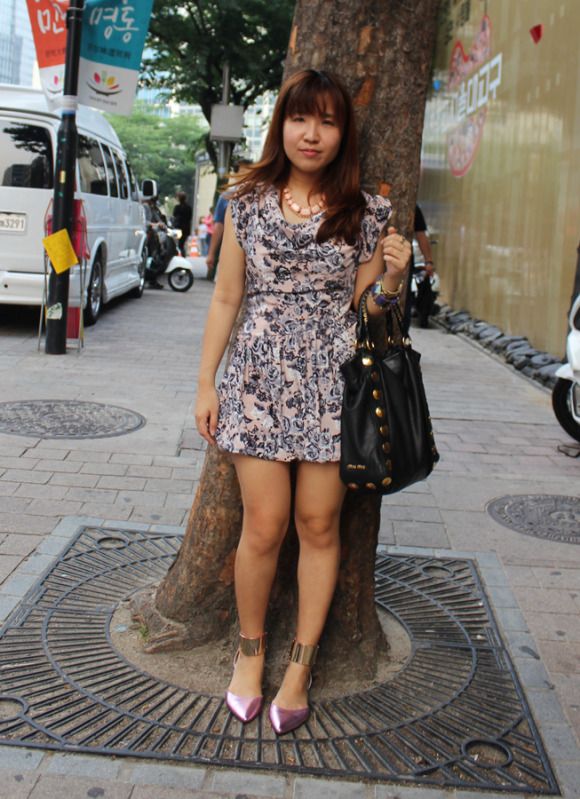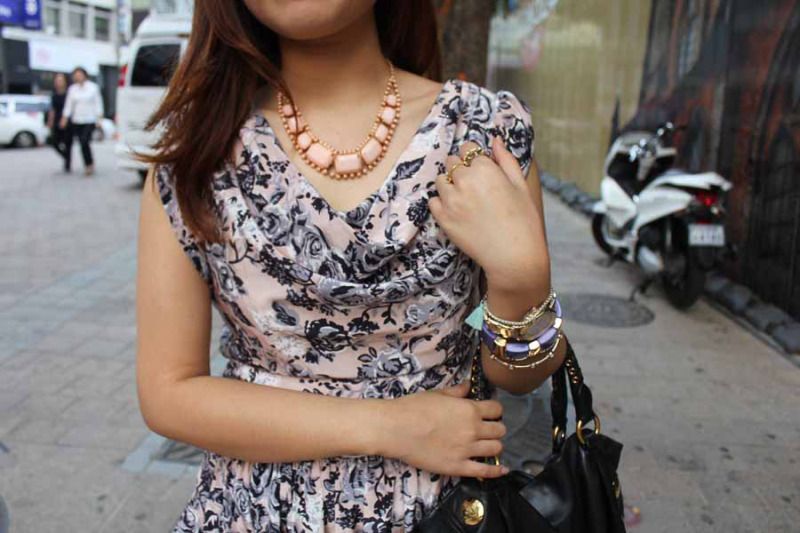 Floral print cowl-neck satin bubble hem dress with asymmetrical waist: Korea
Pale peach rhinestone necklace: Korea
Baby blue tassel diamante chain bracelet: Korea
White encrusted bangle: F21
Purple bangle: Topshop
Watch: DKNY
Rings: Korea
Pink pumps with gold ankle cuff: Gallo
Bag: Miu Miu
Also, something worth announcing! I was wearing GRAY contact lens! It's big news because I have always stuck to brown or clear contacts.
I have always wanted to try gray contacts, because of Aishwarya Rai who has THE most amazing gray eyes which you can just stare into forever...
Why are the windows to her soul so much prettier than the windows to mine wtf.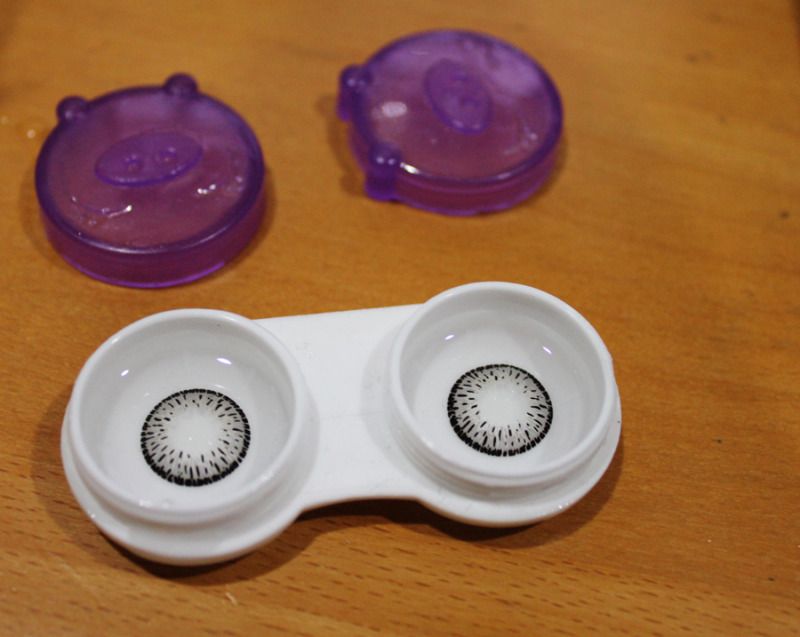 But nevermind! I IZ CAN HAVE GRAY EYES TOO! Love the very subtle gray, especially perfect for someone like me who is venturing out of her comfort zone.
My lens are Ash Collection (I was wearing Ash Grey btw), and the face of the lenses is the beautiful Chikako (top Japanese model whom you can surely recognize from any Vivi magazine!).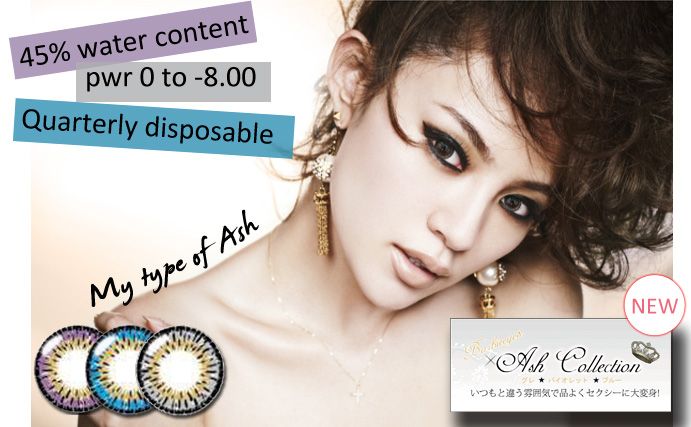 Eyes that can kill, sigh.
Ok, too depressing to talk about other people's pretty eyes. Continuing on about our day in Myeongdong! Actually nothing much to talk about also, we basically walked around and shopped, with my utmost priority-- to find a perfect earcap for my iPhone. -_-
We walked till 9pm (also made a dash for Lotte, because there is free duty shopping there-- toiletries are much cheaper there, like 30%? I usually buy my SKII and Shishedo there!), and we were pooped by then. Randomly walked into a cafe for refreshments.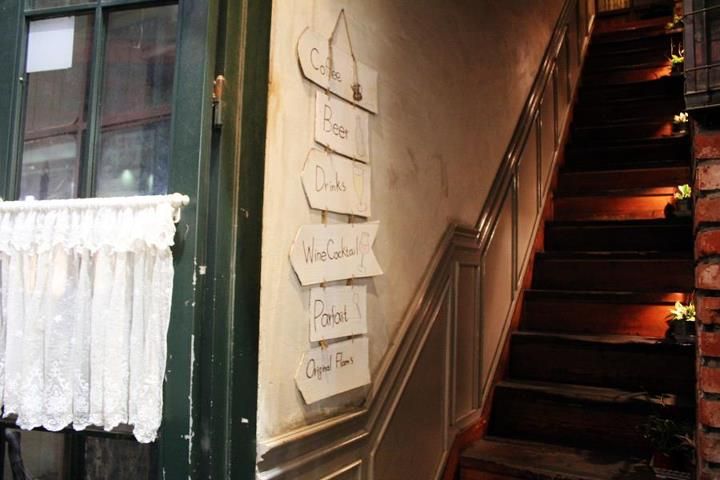 Stairway to what seemed like heaven for our famished bodies and tired legs.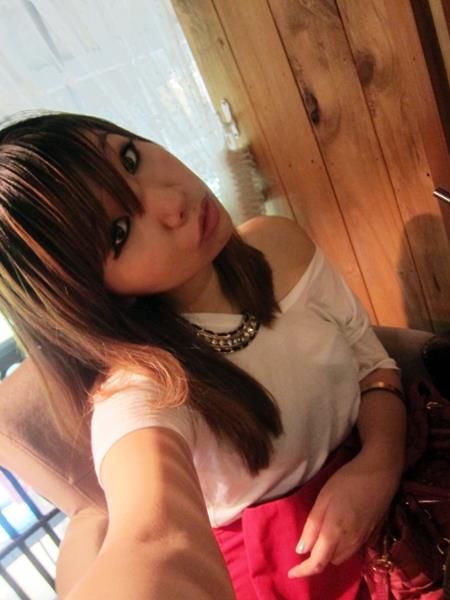 But she still found strength to camwhore wtf.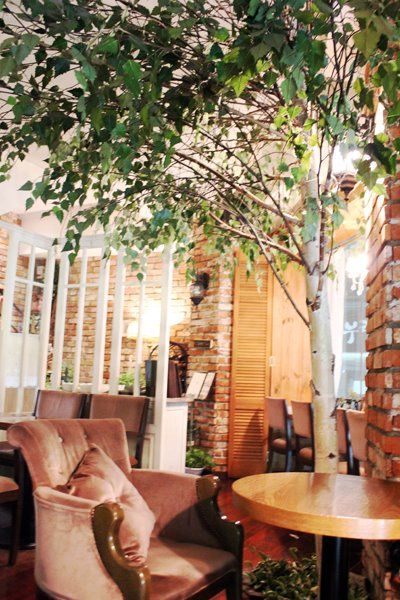 Love the interior. Seoul is full of concept cafes, and the concept of this cafe is semi-outdoor/ garden/ quirky living room!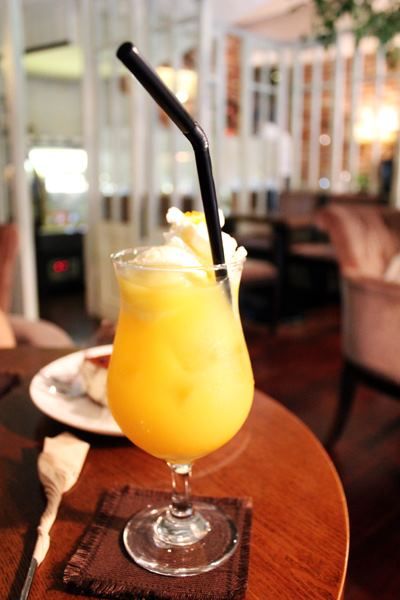 Jing's refreshing orange float.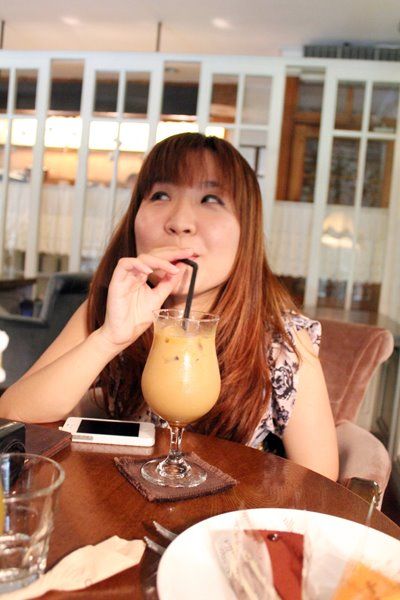 Coffee for me despite it being night time 'cause I was feeling sleepy.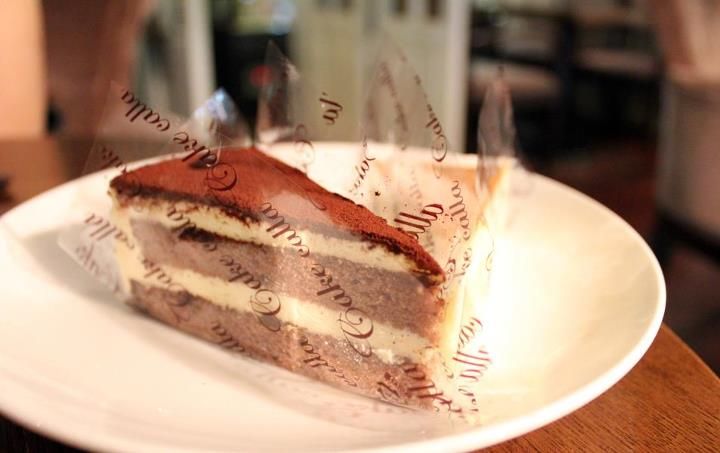 Remember I mentioned that we were hungry? We were kinda iffy that they didn't serve proper food-- the only things they had was like cakes, and each piece of cake was about 3000-4000 won (approx. RM10-15), and we didn't really feel like paying for cakes which didn't look that appealing. But surprisingly enough the cakes were complimentary with our drink! Woot!
Although I was out for such a long time that day, amazingly enough my eyes still felt fresh! Very impressed with the Ash Collection contact lens that I got from
Eye Love Colors
.
Ash Collection lenses are also made in Korea, how apt, hehe. You can wear it for up to 90 days! And what reassures me the most is all the health/ quality certifications that it has obtained-- a big factor because these are my
eyes
we are talking about!
When you order lenses from
Eye Love Colors
, it comes with a complimentary lens case (pink! purple!) in a cute sealed bag likes this: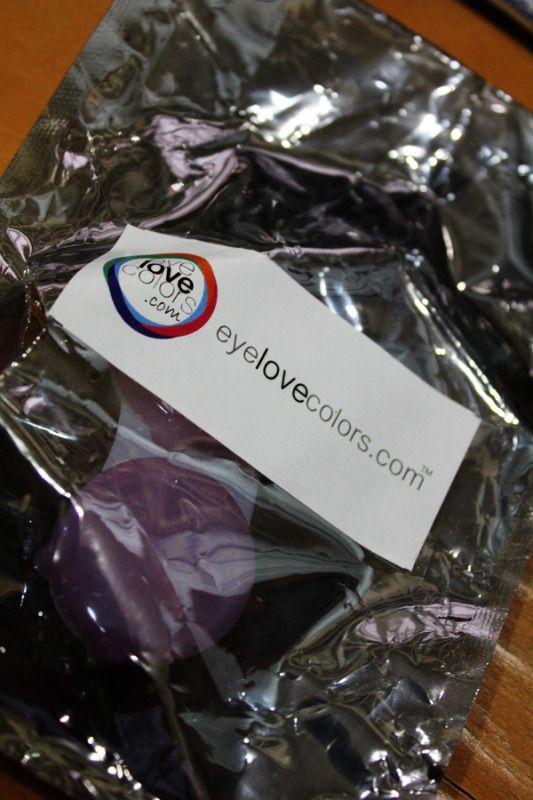 Complimentary lens cases are a great bonus! There was once I forgot to bring my lens case to Singapore, and I had to pay SGD4.50 for one case. T______T
Ash Collection lenses are RM70 per pair on
Eye Love Colors
, and if you buy 2 boxes, they are RM105.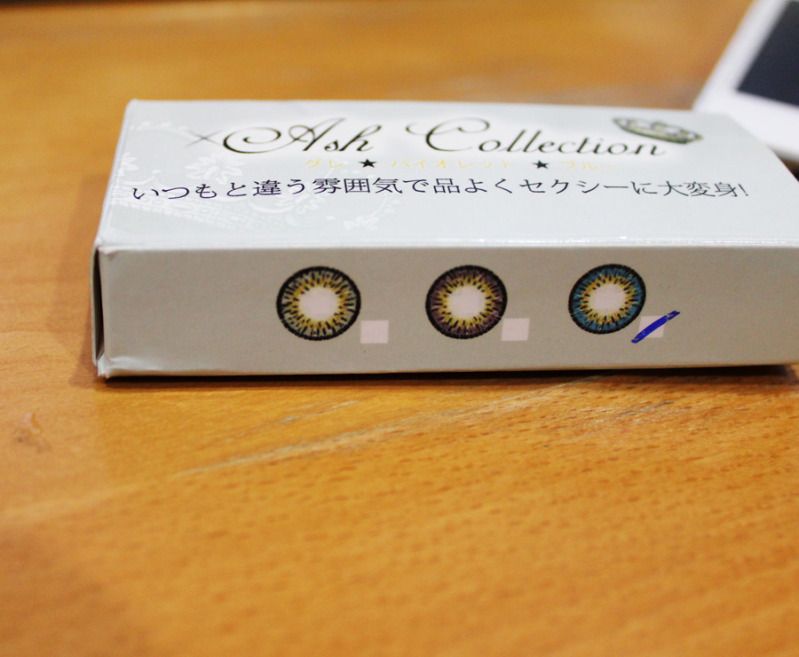 This is the next color that I am trying.. Ash BLUE! So nervous (strangely excited) about how I will look with them, haha!
Website:
http://www.eyelovecolors.com/
Facebook:
http://www.facebook.com/eyelovecolors