A semi-proper outfit post (not fully proper, 'cause the photos are snapped using my iPhone T_T):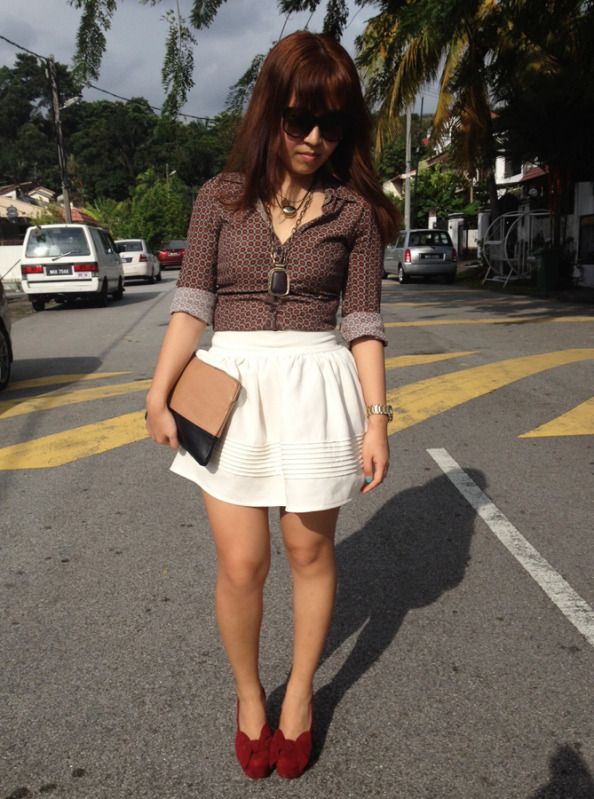 Wore this to have breakfast at 3pm wtf. Which didn't work out 'cause the breakfast menu (at the Red Beanbag cafe, Publika) ends at 3pm FOL.
Retro print shirt: MNG
White full skirt: AZORIAS
Red suede bow pumps: Marni
Colorblock zipper clutch: Korea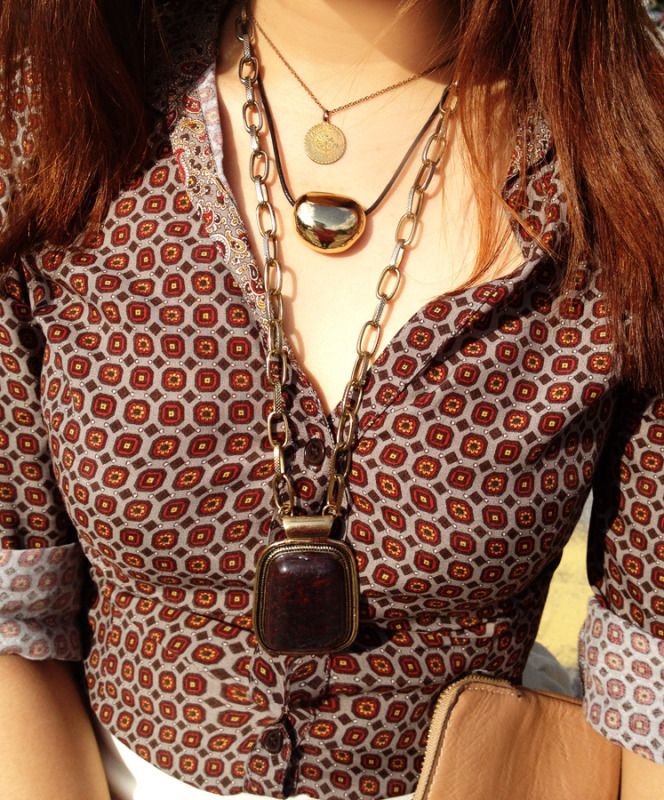 Gold coin necklace and stone pendant necklace: F21; Gold bauble choker: Korea.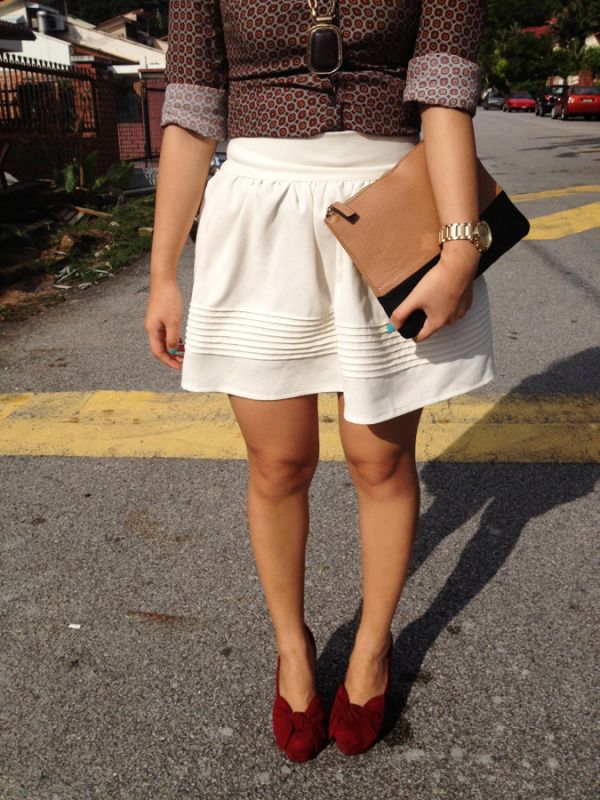 Basic colored bottoms like white, nude or black are the easiest things to mix and match with! This white skirt that I have on is sold out already, but there is another popular nude version available
here
.
By the way, I have been meaning to blog about this!
To join in the Raya festivities,
AZORIAS
has launched something really cool called the Fashion Hampers, which is inspired by the Japanese
fubukuru
:
If you are not familiar with
fubukuru
, basically they are grab bags filled with some mystery content at a substantial discount-- which is why they are also known as mystery bags or, more aptly, lucky bags or good luck bags (directly translated from
fukuburu
).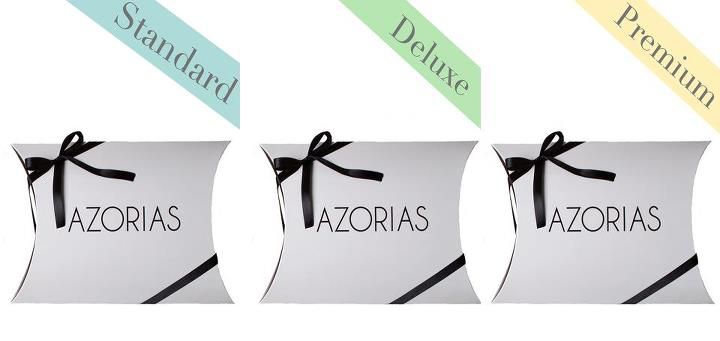 Thus, following that concept, we have launched
three types of Fashion Hampers
:
i)
Standard (RM99)
- MORE than
RM50
savings!
ii)
Deluxe (RM149)
- MORE than
RM50
savings!
iii)
Premium (RM199)
- MORE than
RM100
savings!
This means that if you purchase the
RM99 Standard Fashion Hamper
, you will get more than RM150 value! Alternatively, if you snap up the
RM149 Deluxe Fashion Hamper
, you get more than RM200 value in your package. Following the same logic, you get more than RM300 value of products by paying only RM199 for the
Premium Fashion Hamper
!
We decided to take things further and provide our customers a little more flexibility-- while you may not know the contents of your package (as it is supposed to be a 'mystery'), you can decide the product combination that you want! i.e. you can choose to get 3 tops for RM199, or 2 tops + 1 outerwear for RM199 etc., which gives you a lot of autonomy to pick stuff that are suitable for yourself.
If you have always wanted to purchase something from
AZORIAS
, but is apprehensive 'cause of the price, I think this is the perfect opportunity to snap up something to 'test' the quality of the products. :) In fact, to my surprise, our RM199 hampers are the most popular option! Lots of people have also been purchasing our hampers as gifts-- and I will let you into a secret: reading sweet personal gift messages are one of the highlights of my day! :)
The Fashion Hampers are only available while stocks last, don't say I didn't tell you all!