Some recent photos from my iPhone! Some you may have seen on my
Instagram
already, but otherwise you can live vicariously through these photos WTF.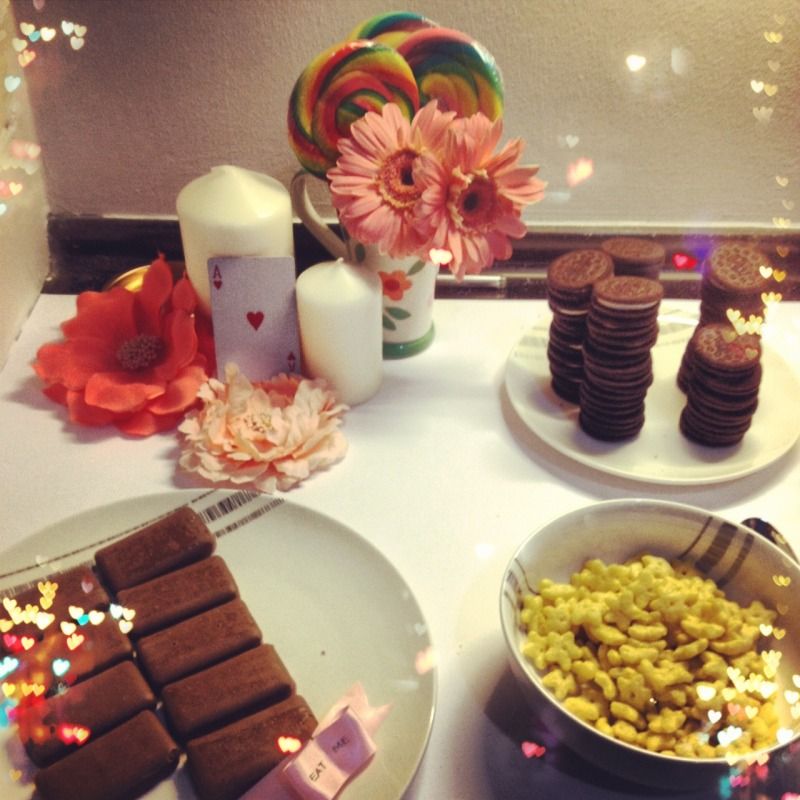 Dessert spread at my friend's 'Madhatter'-themed housewarming party recently. There were a lot of 'Alice in Wonderland' accents in the decorations that night. :)
Also, is it just me, but a lot of our peers have been buying properties? Gulp. That being said, it is on my 3-year plan though! Wish me luck ok.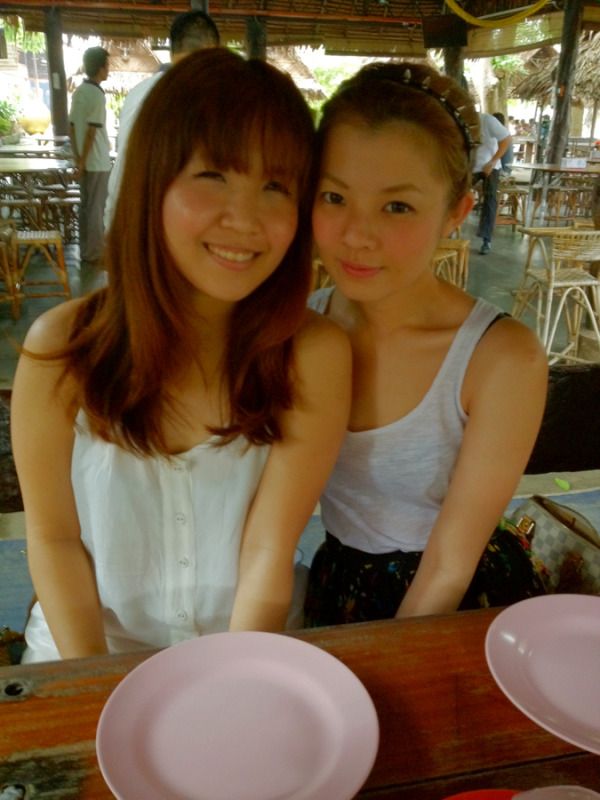 With Bobo, whom I followed to and fro from Penang for Aud's wedding! Here we are on a detour for yummy Thai food on our way back.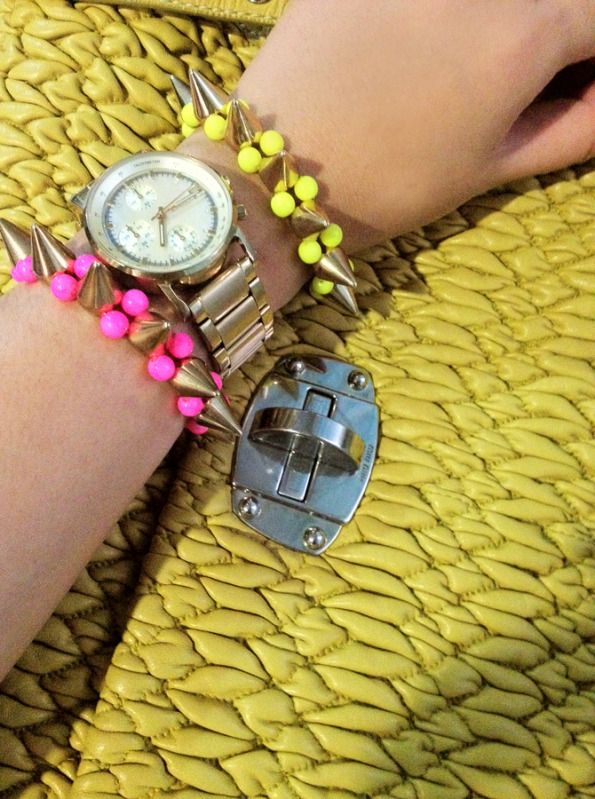 My accessories for the outfit above. Neon colors to jazz up my white midi buttoned-up slip dress from Topshop.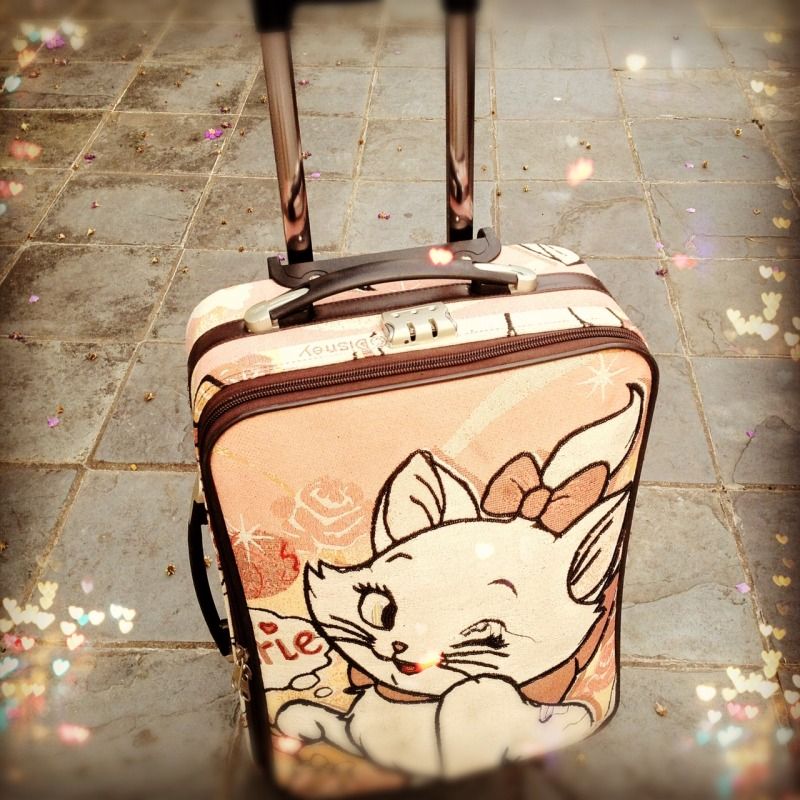 Luggage for my Penang trip. :)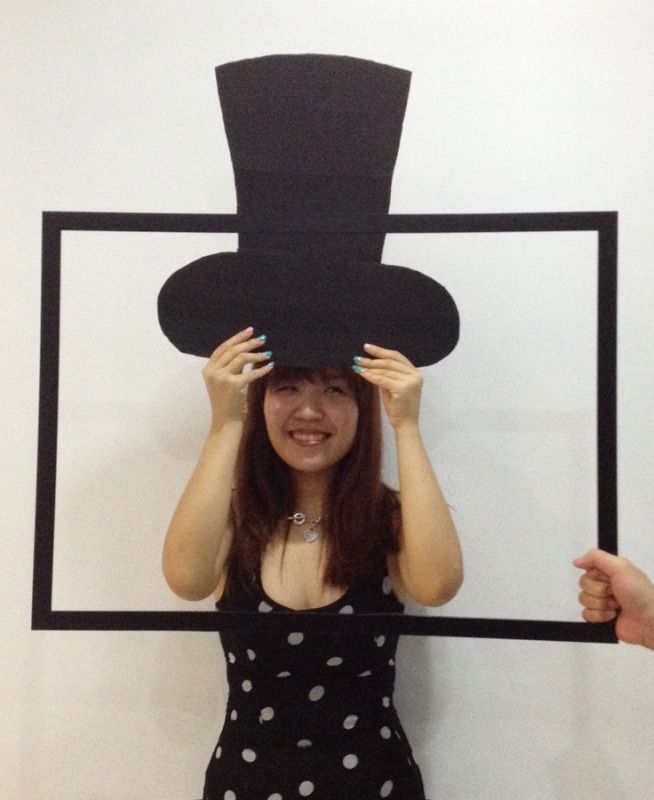 There were a lot of handmade props for my friend's Madhatter party! As you can see, we had a lot of fun camwhoring.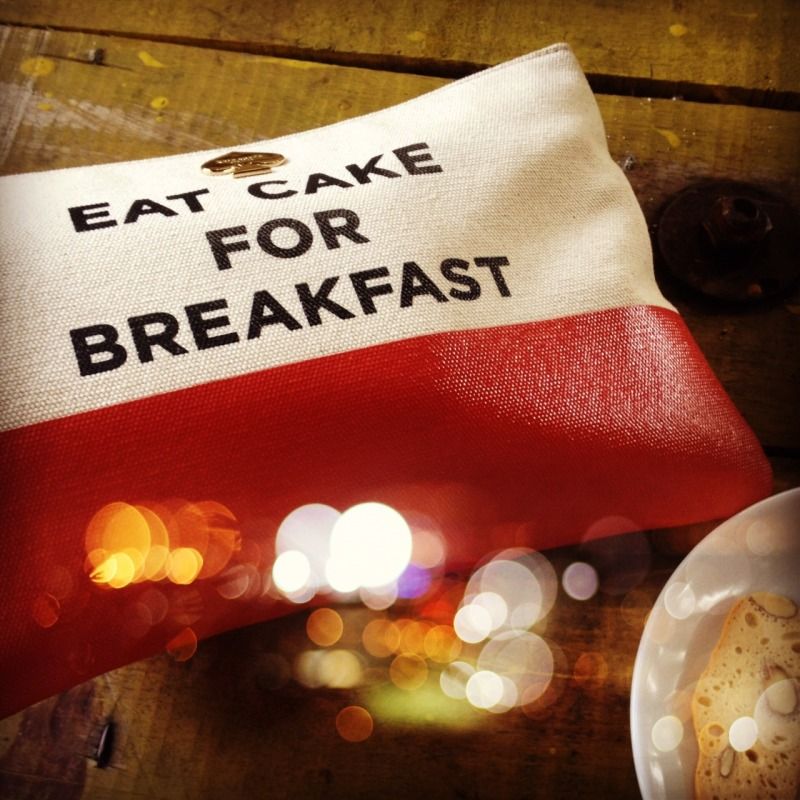 Brunch with my besties at The Bee. I didn't have cake though, just in case you're wondering.
Chanel namecard holder, turquoise encrusted bangle from Contessa.
Meeting essentials. We just got new namecards, and I am in love with them! :D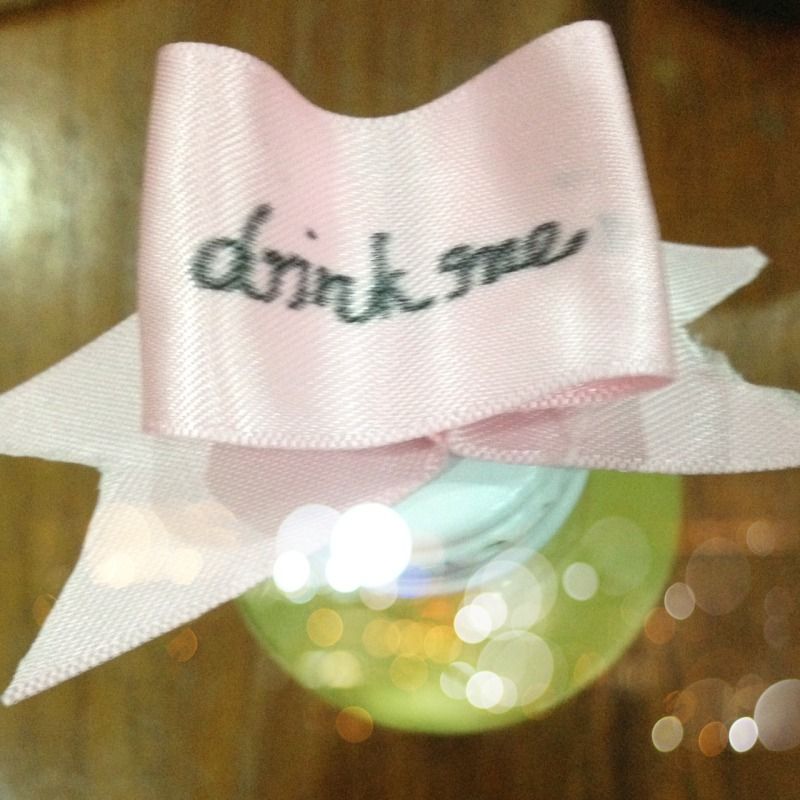 'Drink me' bottles at the party. Love my friend's attention to detail!
That reminds me... I've always harbored a secret ambition to be a party planner, anyone want to hire me? :P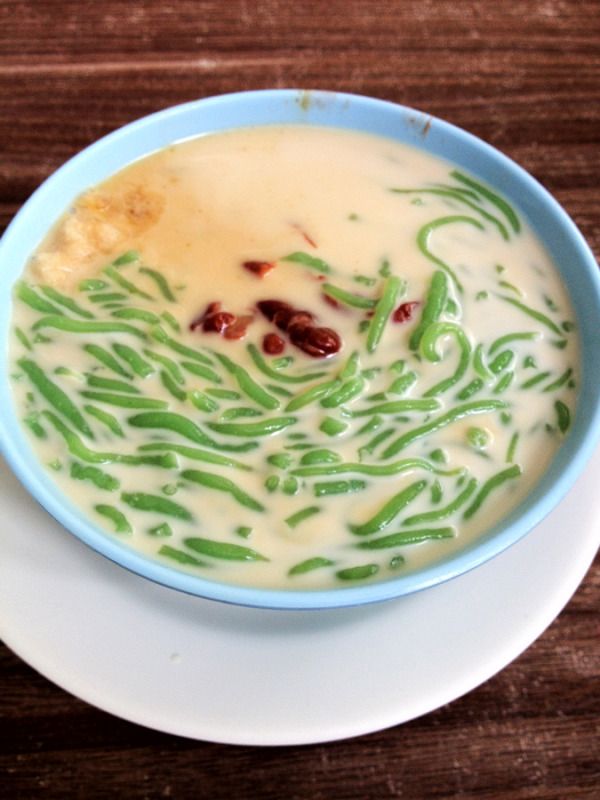 Cendol in Penang that gave me a phobia of cendol. -_____________- It tasted so horrible!! Too much
gula melaka
, and I think they forgot to add
santan
... It was so sweet it tasted bitter. -_____- Penang food Y U LET ME DOWN!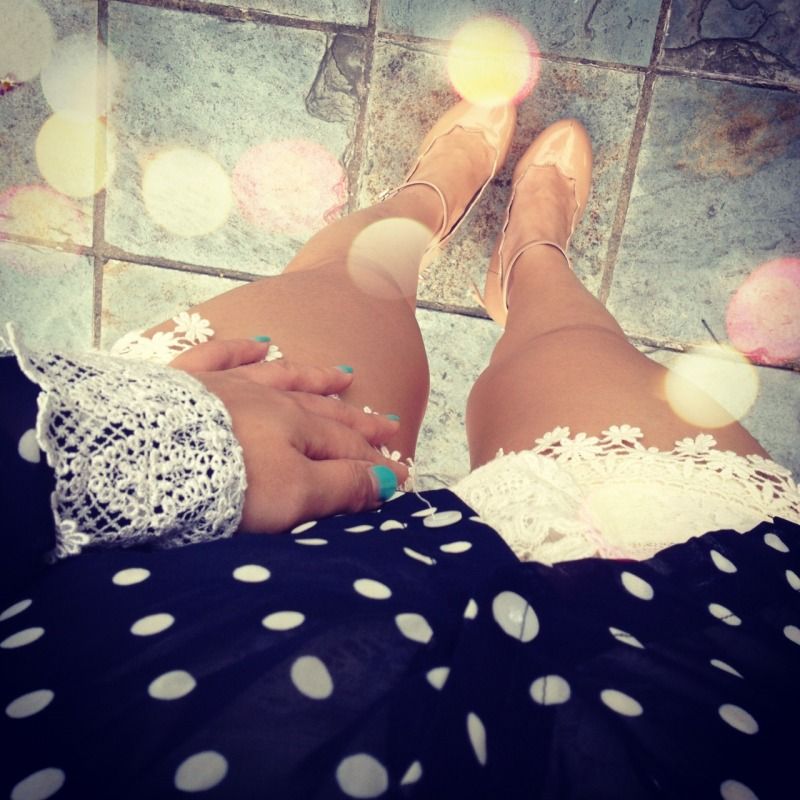 Going crazy over crochet lace.
Polka dot shirt with crochet lace cuffs: AZORIAS
Crochet lace shorts: Korea
Scalloped nude heels with laced-up back: Holiday in Tokyo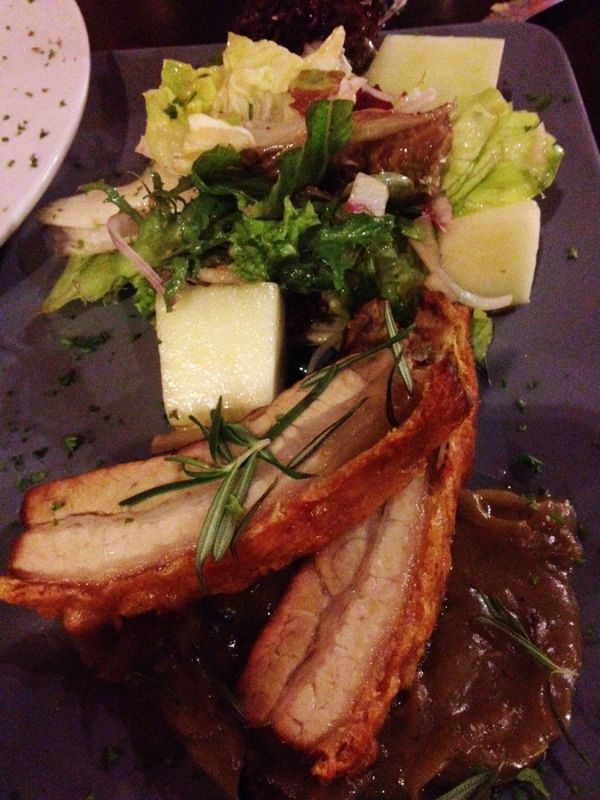 Mouthwatering roasted pork belly in Verona Trattoria.
Verona Trattoria
8, Jalan 17/54,
Section 17,
46400 Petaling Jaya.
Business hours: 12noon to 2.30pm, 6pm to 10pm.
Closed on Sunday
03-7960 2890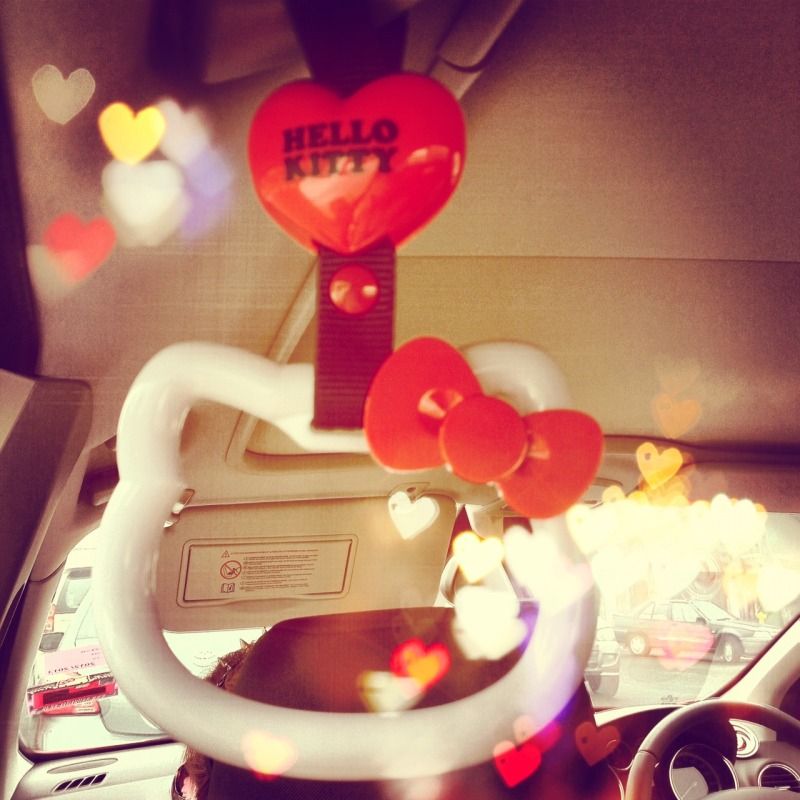 Super cute Hello Kitty hand ring holder in Bobo's car!