I will be the first to raise my hands and declare that I hate jeans.
Yes, I know it's an evergreen (everblue har har har I am so witty wtf) piece, it's classic, it goes with anything and everything, it's comfy and effortless... But it's just so impractical in our climate! Especially due to my height, I find that skinnies are the the most flattering cut on me-- but walking around in skinny jeans in our humid weather is just a nightmare.
Hence, lately, I have discovered a love for pants. Chinos and tapered pants in varying colors and fabrics are just so much more comfortable! And just as easy to style as jeans. :)
One of the ways I wore a pair of hot pink pants recently: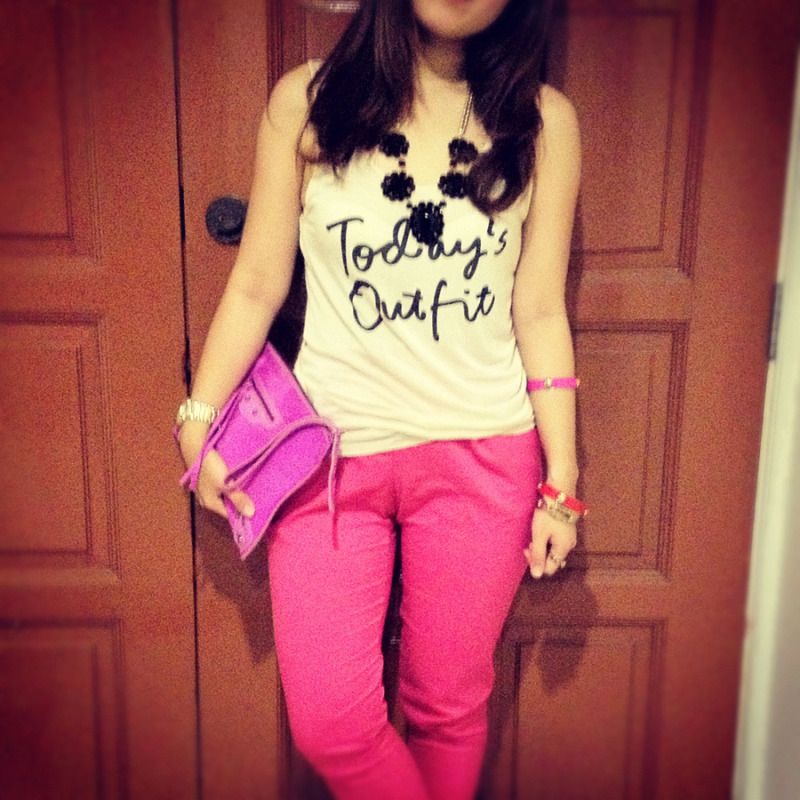 Wore this to meet Audrey, Bobo and Ringo for dinner. This was way before Audrey's wedding, and now she is a Mrs already! :D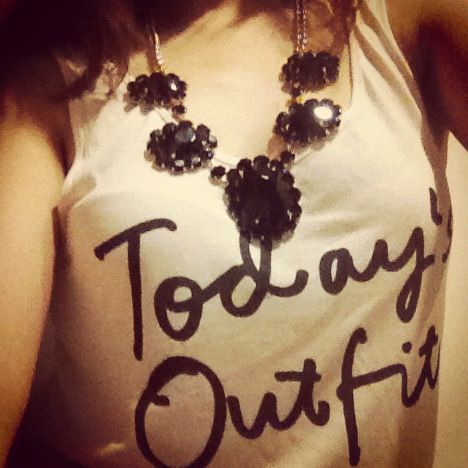 H&M tank from Tokyo. Teeny and I both got one respectively!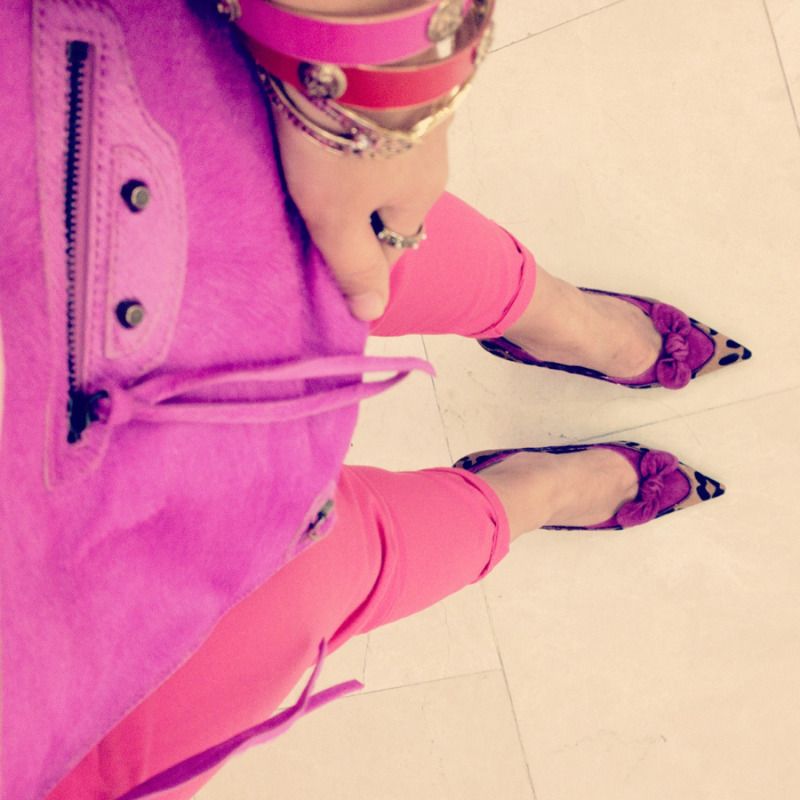 Wore my pants lightly cuffed at the hems so that I appear taller, hehe. Went with varying shades of pinks/ fuchsias to complement the pants. Love it so much! Have definitely been wearing it too often. :/
'Today's outfit' tank: H&M
Hot pink tapered pants: AZORIAS
Black diamante necklace: Korea
Bangles: F21/ Holiday in Zhuhai
Rings: Korea
Leopard print ponyhair pumps: Jennifer Lopez
Fuchsia ponyhair zipper clutch: Balenciaga