Just a short post on one of the days during my Korea trip with Jing.
Mainly food pictures, so avoid at all costs if you are hungry wtf.
THE. BEST. COOKIE. IN. THE. WORLD.
I am not kidding-- when I bit into it, there were angels singing and playing harps on my tongue. "HEAVENLY" and "MINDBLOWING" are some of the words that came into mind. I have had a lot of yummy cookies in my life, but seriously, all the Famous Amos (my fave cookie btw) and Mrs. Field in the world can't even hold a candle to this.
It's called Ben's Cookies, and we found it in Hyundai Department (B1 floor, where all the food is) in Apgujeong. It's really expensive because they charge by weight, and each cookie will cost at least 300 won (more expensive if there are nuts/ fruits in it as it adds on to the weight), i.e. one cookie will set you back at least RM9.
But I actually think it's worth it!! In fact, the next day, I dragged Jing to the department store again just so I can have
ONE
cookie. Heh.
One more thing! At Ben's Cookies counter, they actually serve cut-up cookies for tasting purposes. Jing and I just stood by the side and shoved the cookie chunks into our mouths. T__T Until the staff there recognized us the next day that we were there. T____T
We also went to Vatos which serves the best fries (kimchi fries) in the world. For more details, read my previous entry
here
.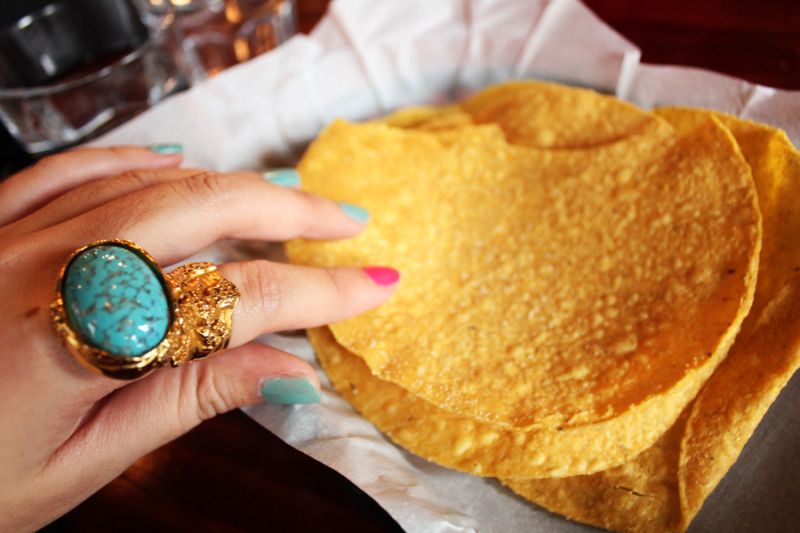 Free nachos and dips for starters. That's Jing's and her artistically placed Arty ring, no pun intended wtf.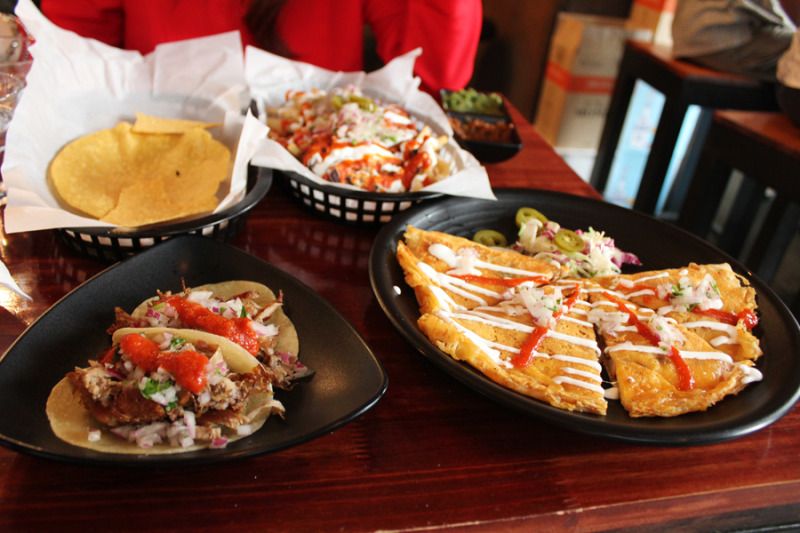 Um, yea, I think we definitely over-ordered. This is just food for the both of us!
Which would explain why my mouth was full 90% of the time.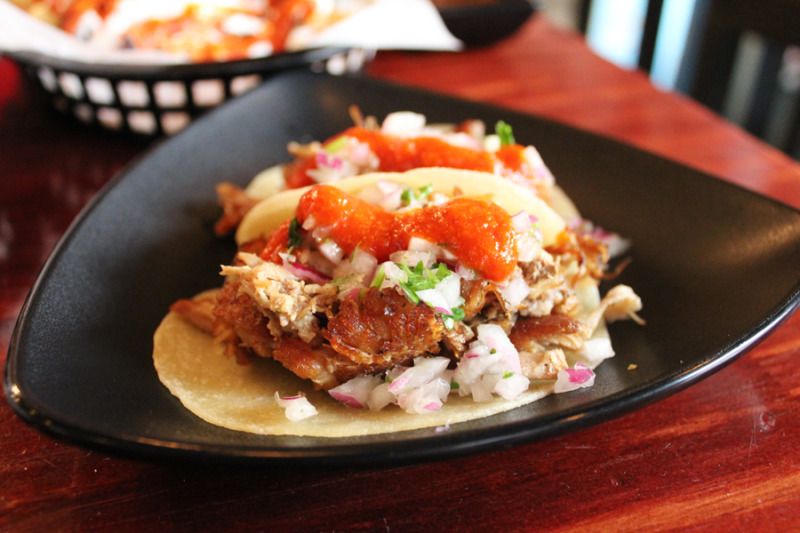 Samgyeopsal
(grilled pork belly) taco.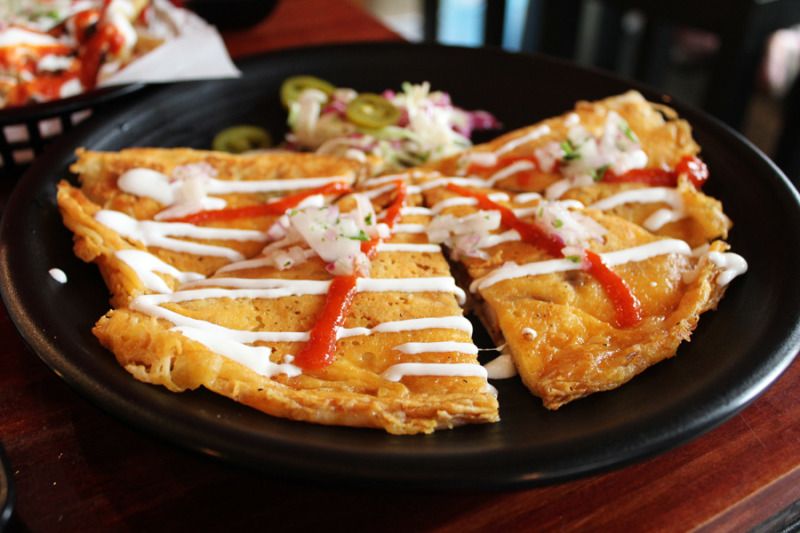 Chicken quesadilla. This was just average for me, I still think Vatos is best for tacos and...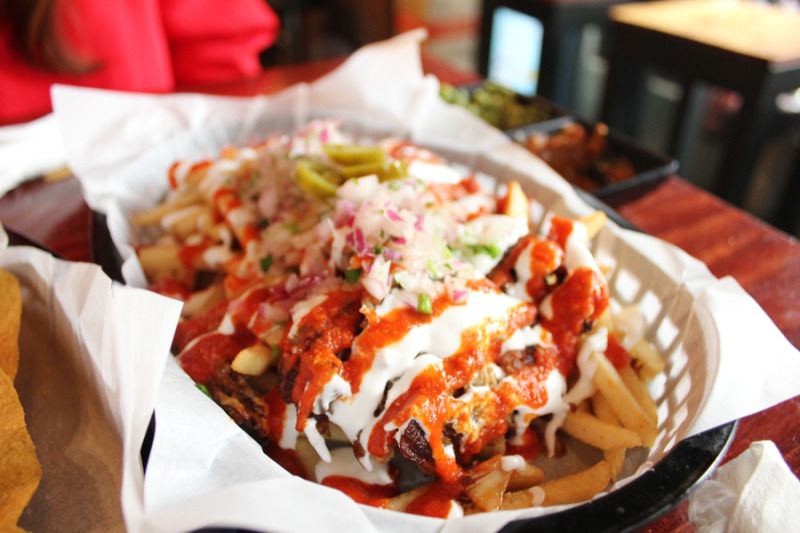 ... Kimchi fries!
So yummy that I have an out-of-the-world experience everytime I pop a fry into my mouth. :P
Outfits: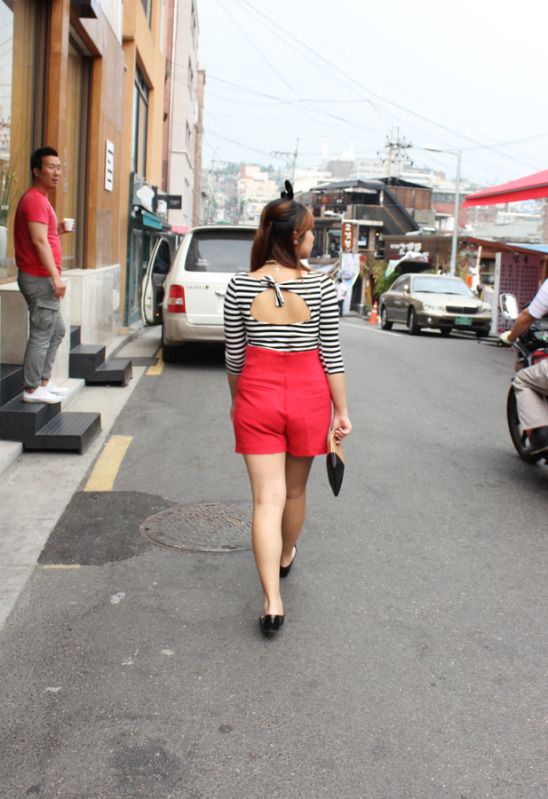 Jing was wearing:

Striped top with bow-back keyhole: AZORIAS
Red highwaist shorts: H&M
Black patent flats: Salvatore Ferragamo
Block color zipper clutch: Mine wtf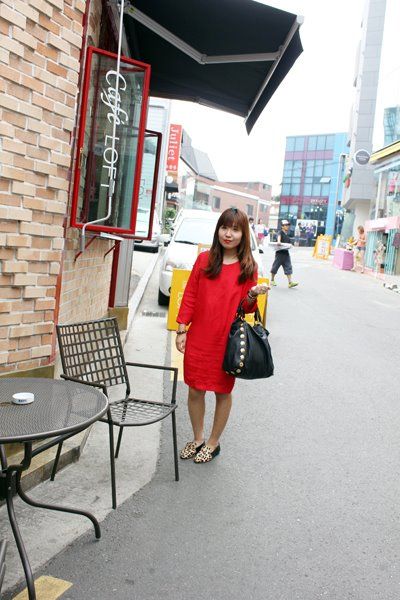 Super fail picture stolen off FB 'cause Jing accidentally deleted the picture from my camera, and all I have is this small image that I saved off her Facebook, grr.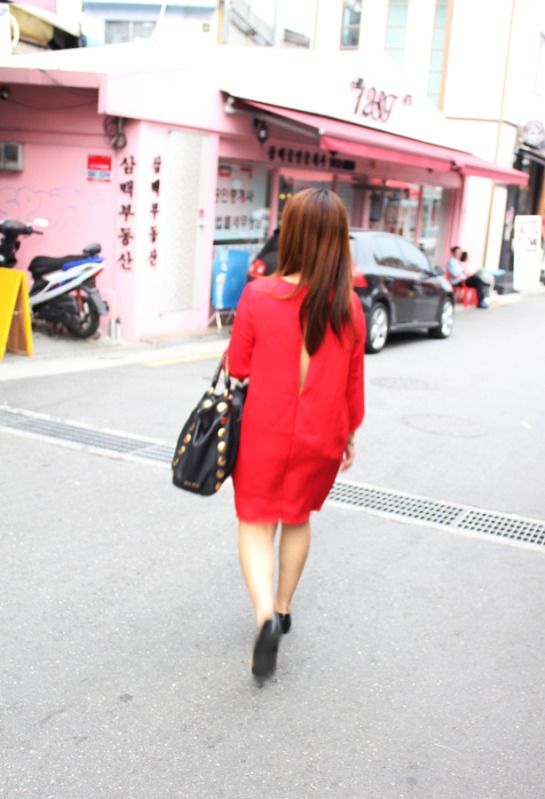 Both Jing and I have some sexyback going on that day! Hehe.
Red cocoon dress with back keyhole: H&M
Bracelets: All from Korea
Rings: Korea/
Maria Francesca
Leopard print ponyhair loafers: Korea
Bag: Miu Miu