I am a huge fan of Japanese ramen. Recently, I tried Yamagoya Ramen in Publika-- and I officially deem it as the best ramen I have had so far in KL!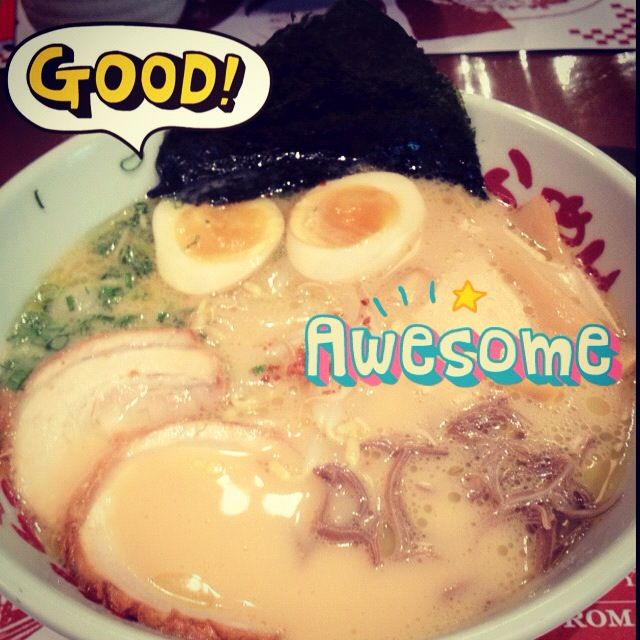 Mmm.
I tweeted about it, and someone told me that Santouka (on Tokyo Street in Pavilion) is pretty awesome as well. Anyone has tried both of this ramen places, and can give me a heads-up whether Santouka is worth a try as compared to Yamagoya?
Outfit shots. My outfit was ramen-hued as well wtf.
Whenever I have to get dressed in a jiffy, a neutral bottom is my savior. 'Cause you can virtually match them with anything and look presentable!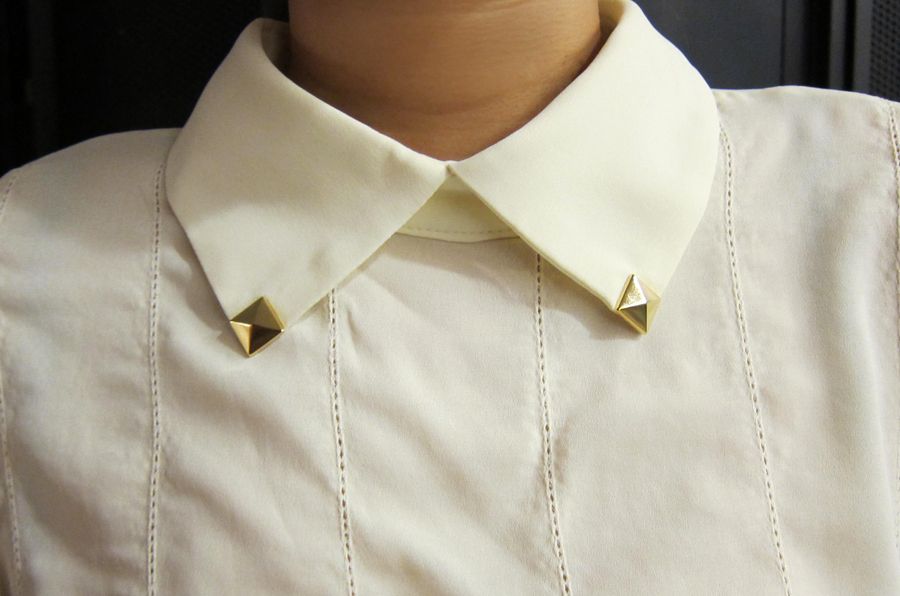 Like the subtle stud details on my blouse. Makes it feel a little more 'me'!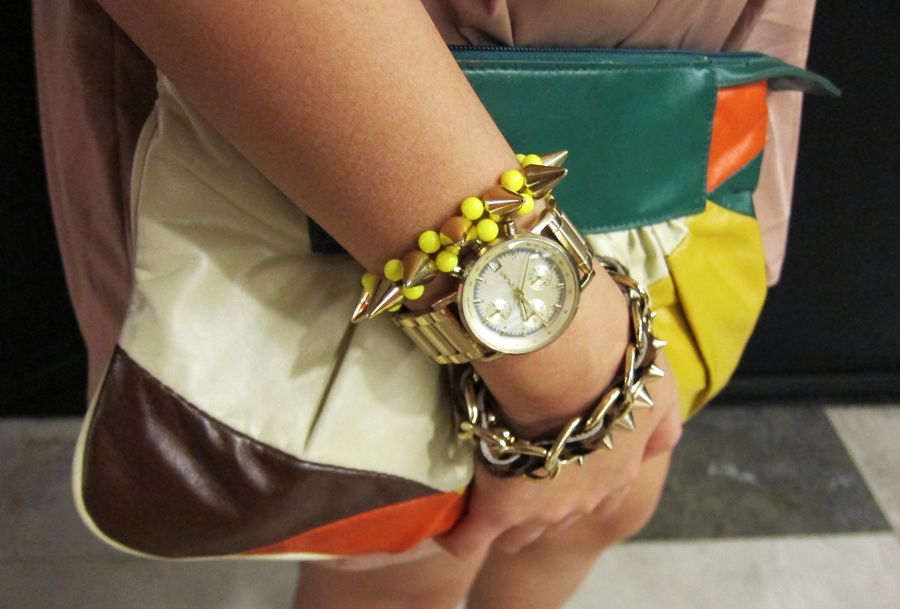 Due to the 'sweetness' of the outfit's color palate, I opted for some spikes here and there to toughen things up wtf.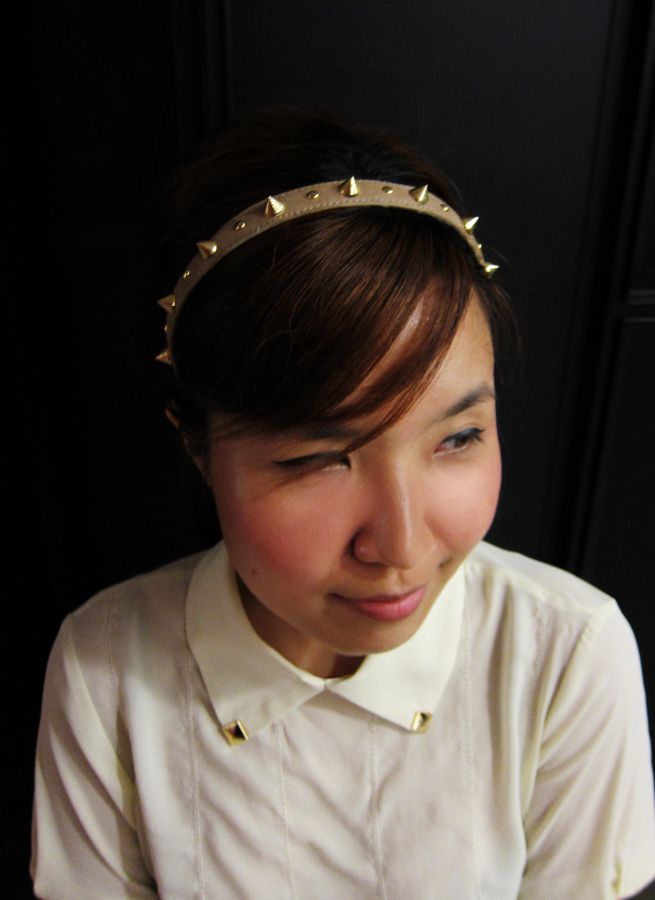 Yup, spikes everywhere!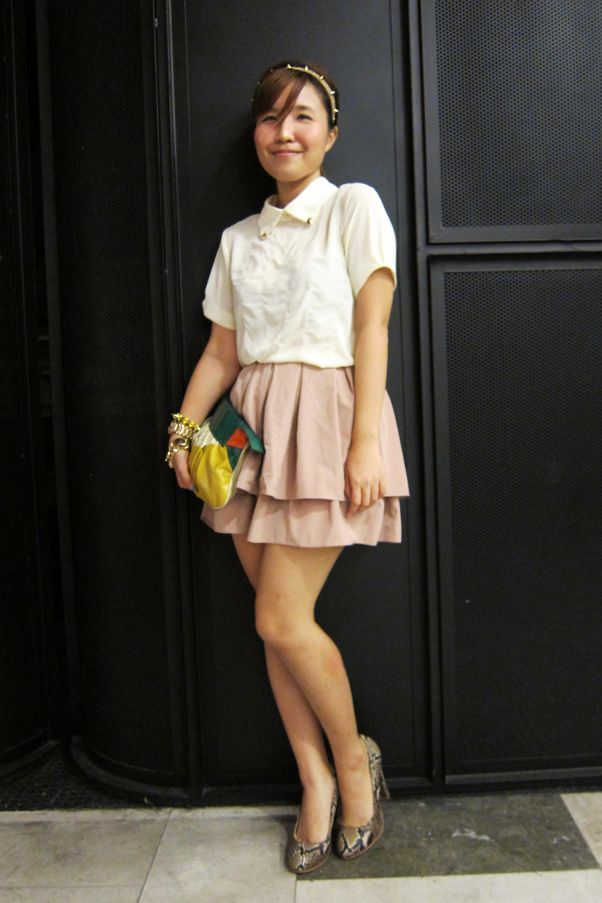 Pale yellow blouse with studded collar: Korea
Nude full skirt: AZORIAS
Leather headband with gold spikes: Teeny's
Bracelets: All from Korea
Yellow snake print pump: Topshop
Patchwork colorblock zipper clutch: Forever 21
********************************************************

I Skyped with the boyfriend everyday when I was in Korea, and typically, I cannot resist making funny faces at myself.
One day he caught me sucking in my cheeks
while
admiring myself
while
talking to him.
"What are you doing?"
"Owh, I am trying to see how I will look like with a V-shape face. 'Cause it's the coveted face shape for all girls!"
*more sucking in*

Aiya, you don't have to do la. Your face is not V-shaped.
Yours is more like... Johnny Bravo.
*pause*

Like a square?
Yea!
I AM GOING TO KILL YOU!!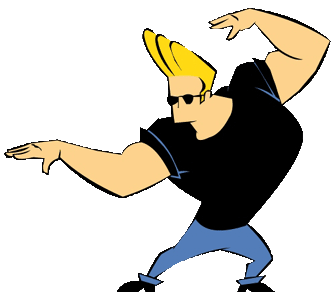 Please suggest suitable punishment in the comment box, thank you very much.