Ok, this is a little late, but I was on Bella, NTV 7 (Sunday 1.30pm show) yesterday to talk about
AZORIAS
!! Didn't want to announce here beforehand 'cause I shy. Heh.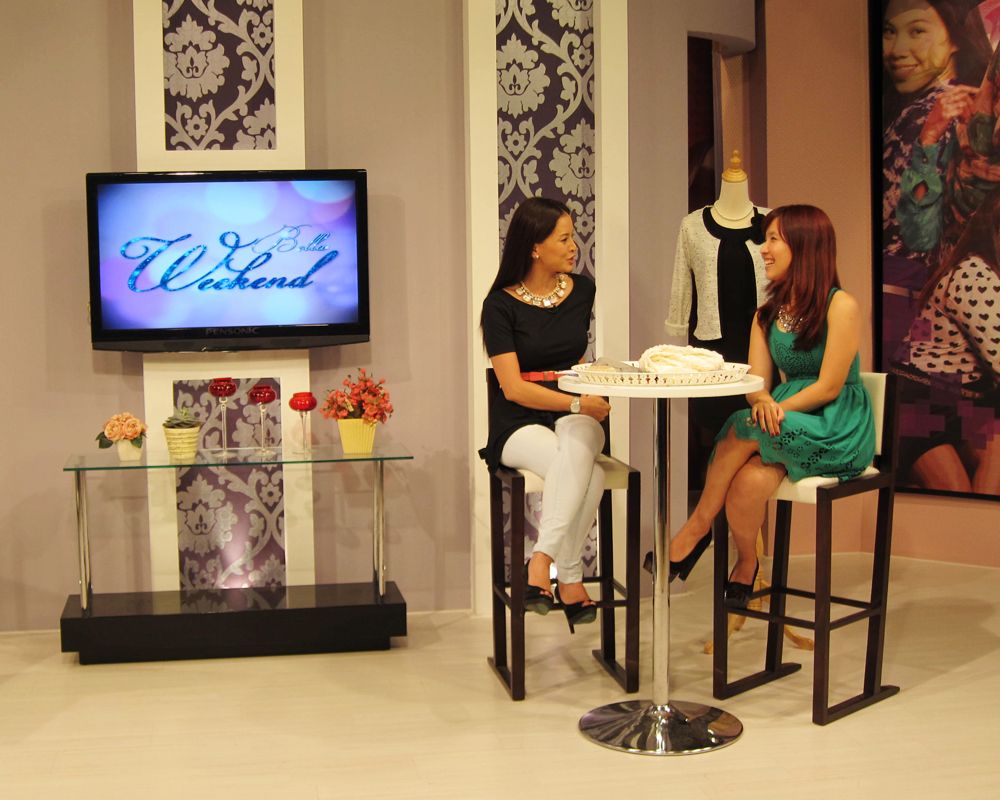 With host, beautiful Daphne Iking.
Bella always taped their Sunday shows live, much to my horror and distress. T__T
If the show is pre-recorded, my nerves would have been much calmer, but LIVE? I kept on worrying that I would trip over wires or accidentally curse. On national TV.
*shudder*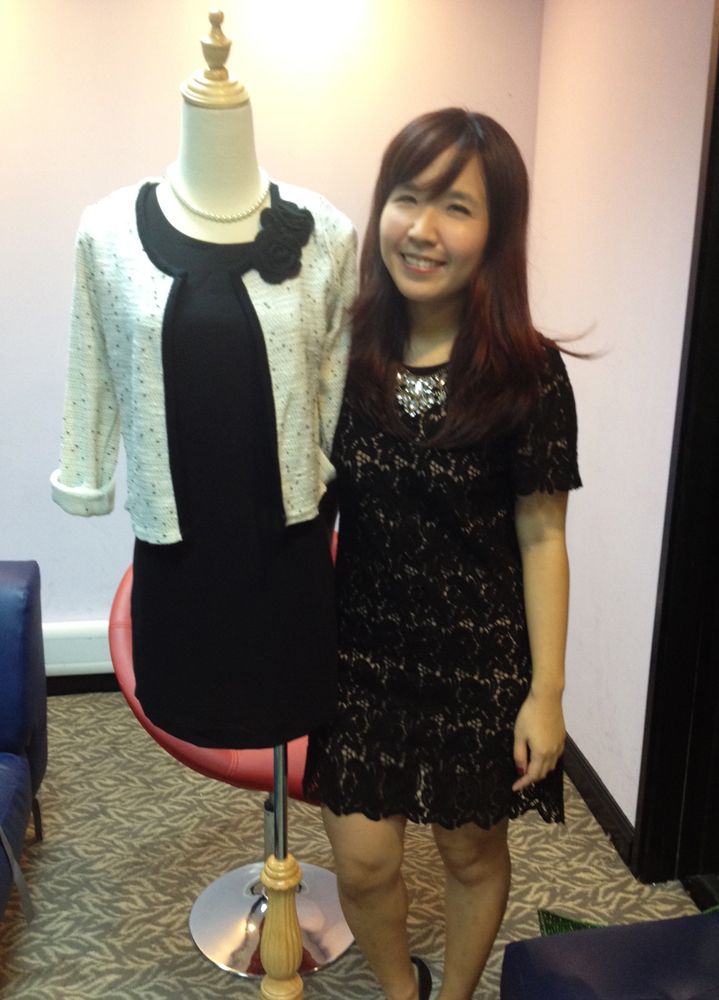 Posing before going on air. I was wearing a
crochet lace dress from AZORIAS
, and Manny was wearing
this dress
and cardie (coming soon).
By the way, did you notice that I have 2 different outfits on before and during the show!!! Wardrobe problem, haih. Shortly before I was due to go on air, they realized that my dress will seemed too short as I would be sitting on a high stool! So we started scrambling around for a back-up outfit. And I literally took the green AZORIAS dress off my colleague's back, HEHEHE.
*sheepish*
Anyway, for those of you who caught me on the show, I hope I did ok! We will be posting more photos from the show on
AZORIAS Facebook
page
, so do like the page to see more photos from yesterday k! I will blog more about this once I get my hands on the photos. :)