I told myself that the first thing I want after I touched down in KL (from my Korea trip) is a haircut. My bangs was so long that it went way past my nose. -__- And I am having some scalp problems from a previous dye job so I am currently using an anti-dandruff shampoo which leaves my hair looking really dry. I was so annoyed with my hair in Korea and was just counting the days till I can see my hairstylist!
So I finally did my hair yesterday. T__T
I look human again! My hair color was looking very patchy before this due to numerous touch-ups (older hair will take on a more brass tone), but Yen from Wenawave was so awesome, she helped me do something called a color pull-- which is a non-abrasive, simple rubbing on my hair using a mixture of the dye from my touch-up plus some vitamin water-- and suddenly my hair tone is all even again! Without even redyeing my hair. :O :O :O
SEE!! My hair looks so healthy again. You can't even tell that all I did was a trim and a touch-up on my roots. T__T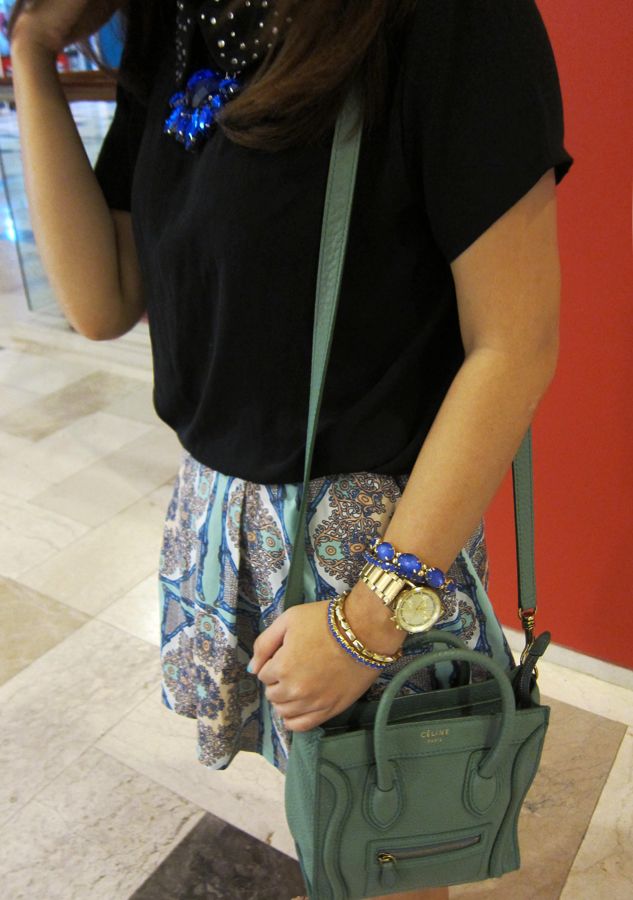 What I wore to do my hair. Haven't brought out my Celine bag to play for awhile!
Decided to load up on the neck details. Love the crystal blings on my collar, and matched it with an oversized diamante necklace so it kind of looks like a brooch. :P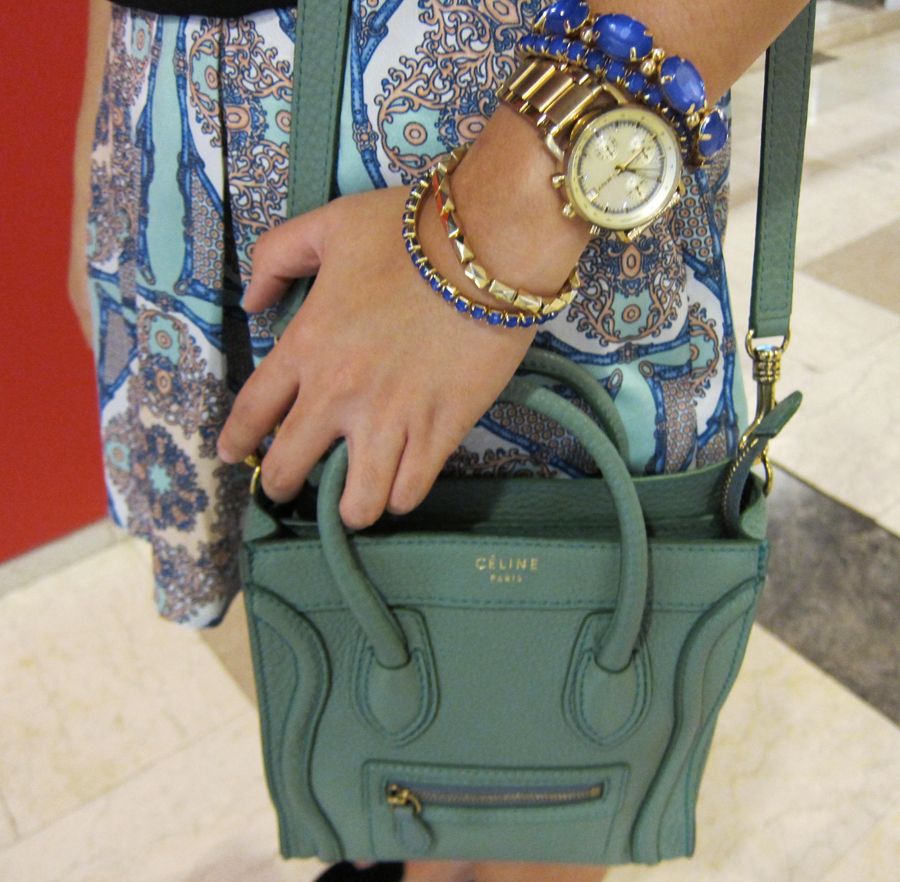 Black top with crystal studded collar/ Mint scarf print shorts/ Electric blue diamante necklace/ Diamante bracelets: All from Korea
Black cutaway heels (not shown): Zara
Bag: Celine Nano Boston
And guys, my boyfriend and I went
grocery
shopping, and he bought me a new handbag!!
HAHAHHAHHAHA.
I am such a lucky girl wtf.