Really sorry for the lack of blogging in the past week! :O
If you followed me on
Twitter
or
Instagram
(@revelinme), you would probably know that I was in Bangkok this week. I was there for 2 days 1 night for a Panasonic event, and I stayed in one of the best hotels in Bangkok-- St. Regis!
I don't know why I have great hotel luck in Bangkok! :') Just 3 months back I stayed at Lebua at State Tower (briefly mentioned
here
and
here
), and I have also stayed at Dusit Thani, which is also a very reputable hotel where royalties/ diplomats from other countries used to stay at. Am still on a high from my fantastic stay at St. Regis, so I am going to do a quick room tour for you guys! :P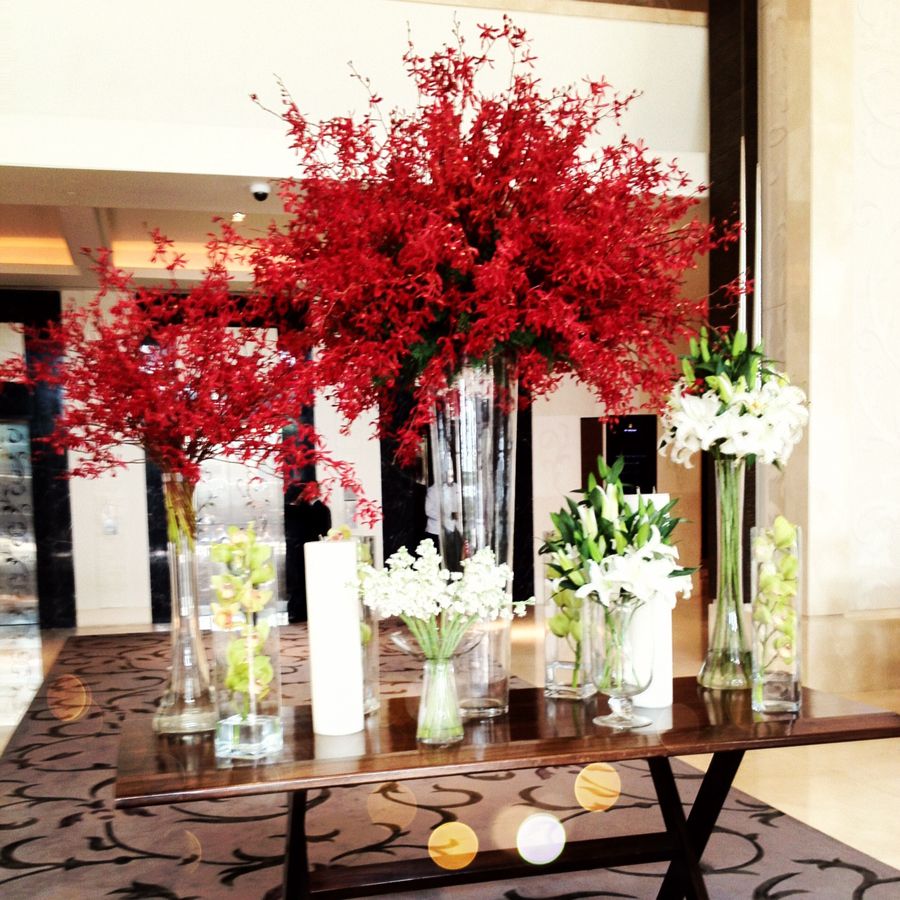 Centrepiece at the hotel lobby.
When we arrived at the hotel, we were told that our rooms weren't ready yet. Everyone decided to go to town to explore, but as luck has it, I am actually sick this week, so I decided to just rest in the hotel, and requested the hotel staff to give me priority in getting me a room as soon as possible.
When I finally got into my room, I forgot all about my initial wait because this was what greeted me: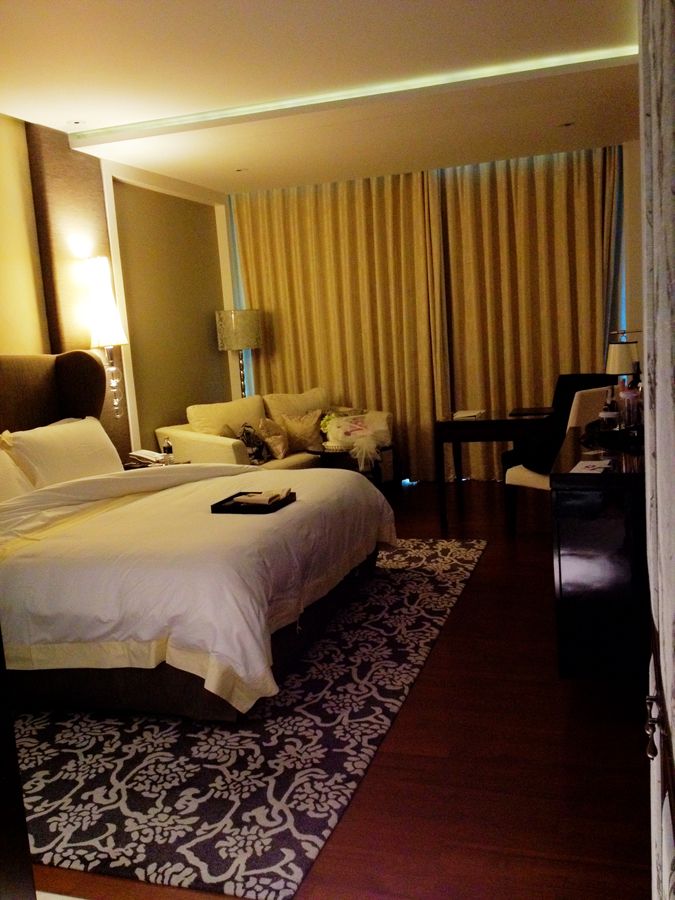 Isn't it such a FAB room? It looks even nicer and plusher in real life!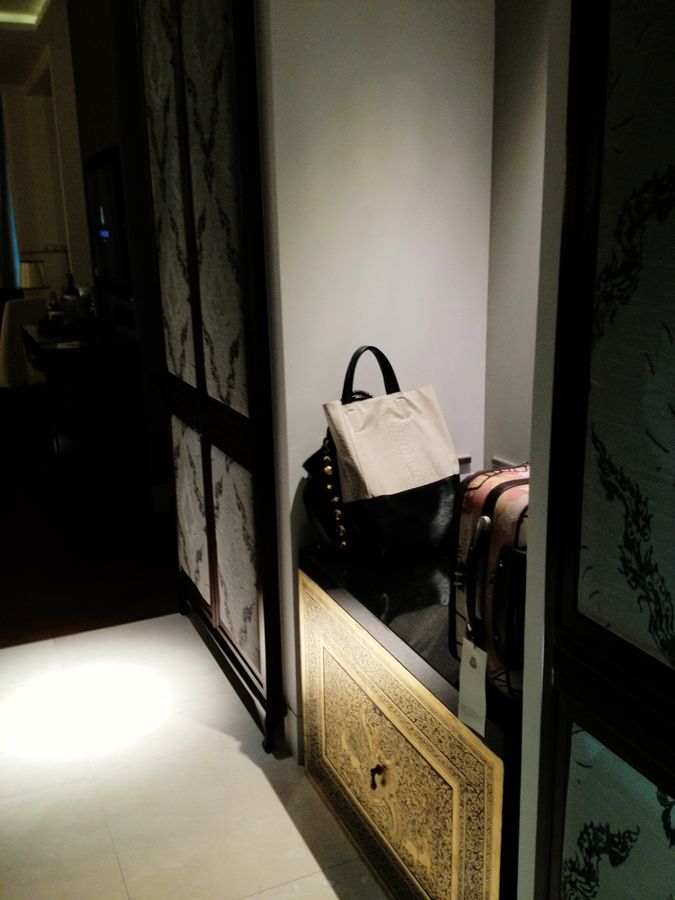 Part of the walkway-- with a dresser/mantelpiece at the entrance, wardrobes, bag compartment, and full length mirrors. This part of the room has a slightly traditional take on the design with the brocade upholstered walls and the gold gilded drawers.
On the far end of the room is a plush sofa with pretty cushions. I am all into mixing of prints (even for interior design, haha), and everything is just done so beautifully!
By the way, on the table is a hamper from Panasonic, which I will share with you girls in another post. :)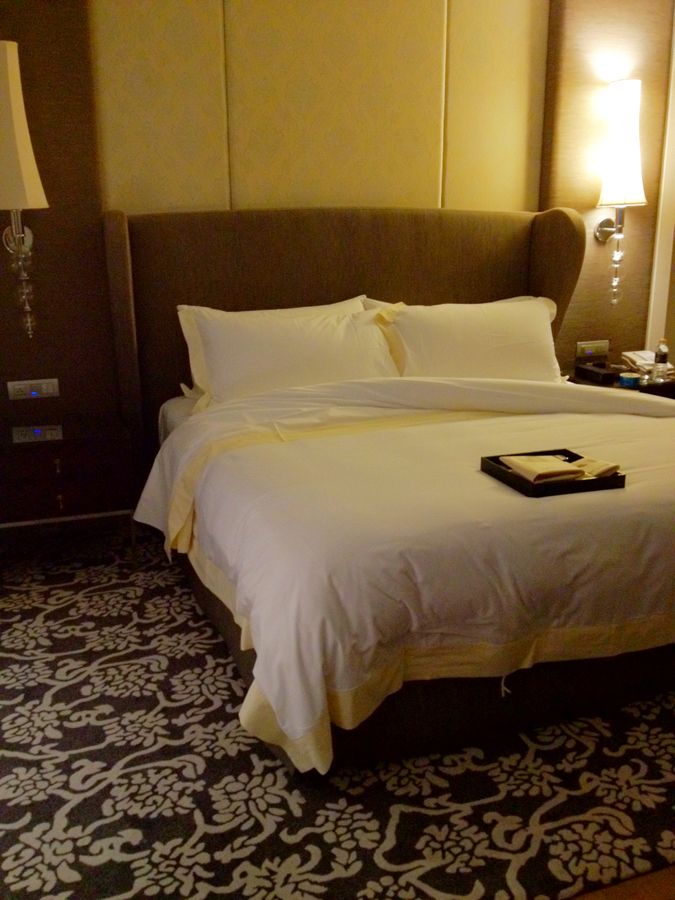 As you can see, the bedroom takes on a more contemporary design! i.e. the glass globes on the bedside lamps, the velvety bedhead...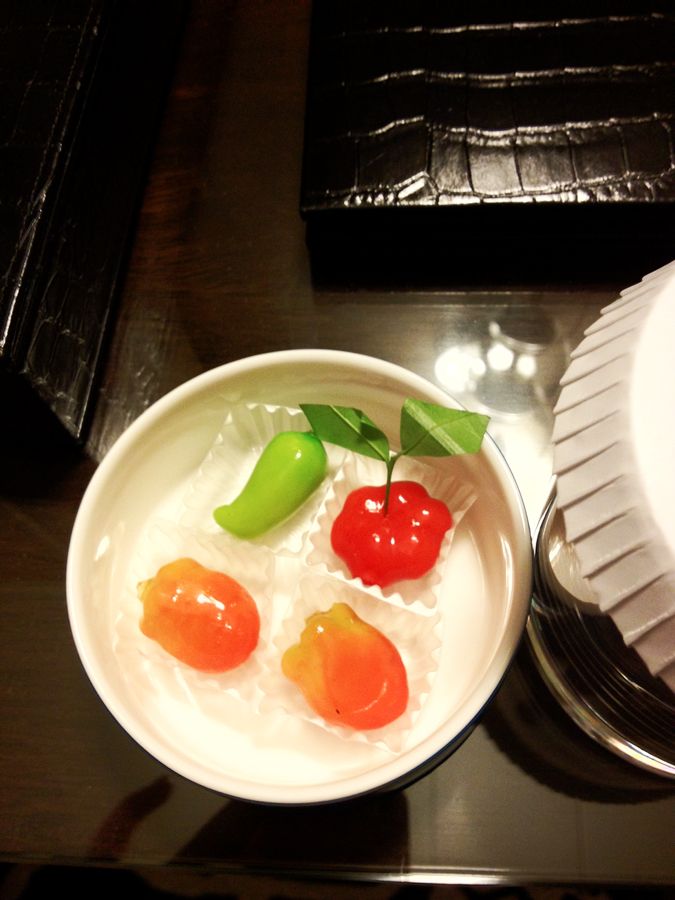 Treats left at my bedside. Initially I was quite apprehensive of them because they looked really artificial. Eventually, my
hunger
curiosity got the better of me, and I tried them. These things are actually mung bean (green bean paste) wrapped in thin jelly skin! Yummy. :)
Open-concept bathroom. Open-concept is optional because there are sliding wooden doors to avoid awkward moments if you share the room with anyone other than a husband/boyfriend wtf.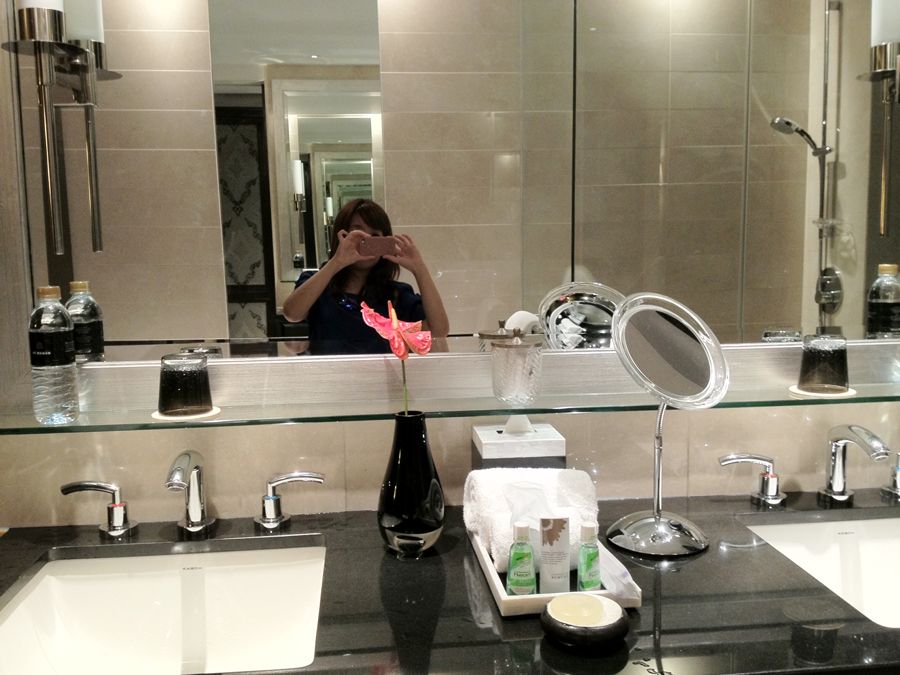 Love! Also, may I add, the amenities are really complete-- I even found a body-contouring moisturizer, haha.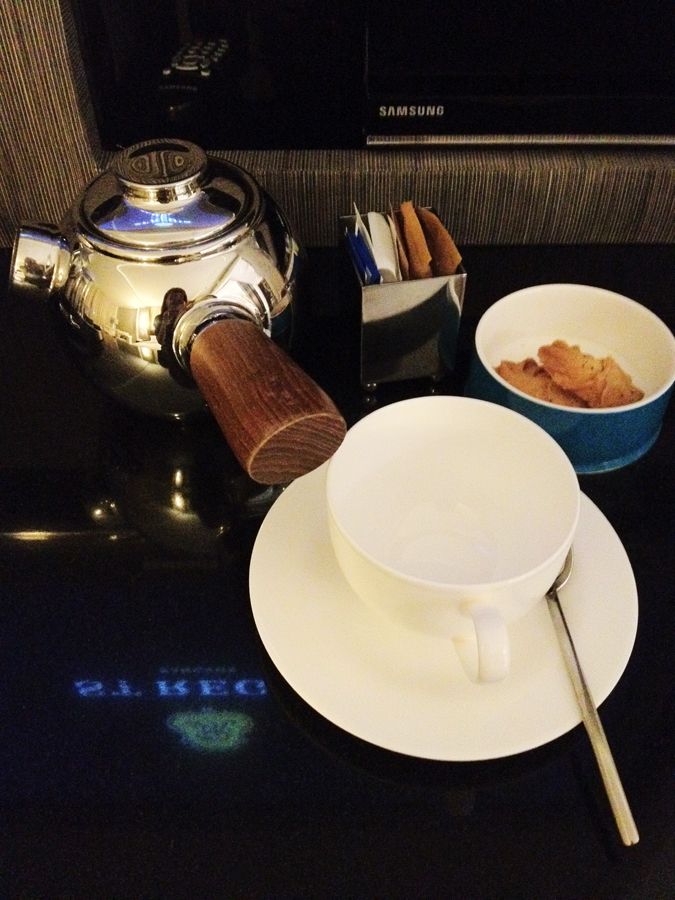 Service is top-notch as well. The staff who ushered me into my room found out that I was sick, and he sent hot tea and cookies to my room. :')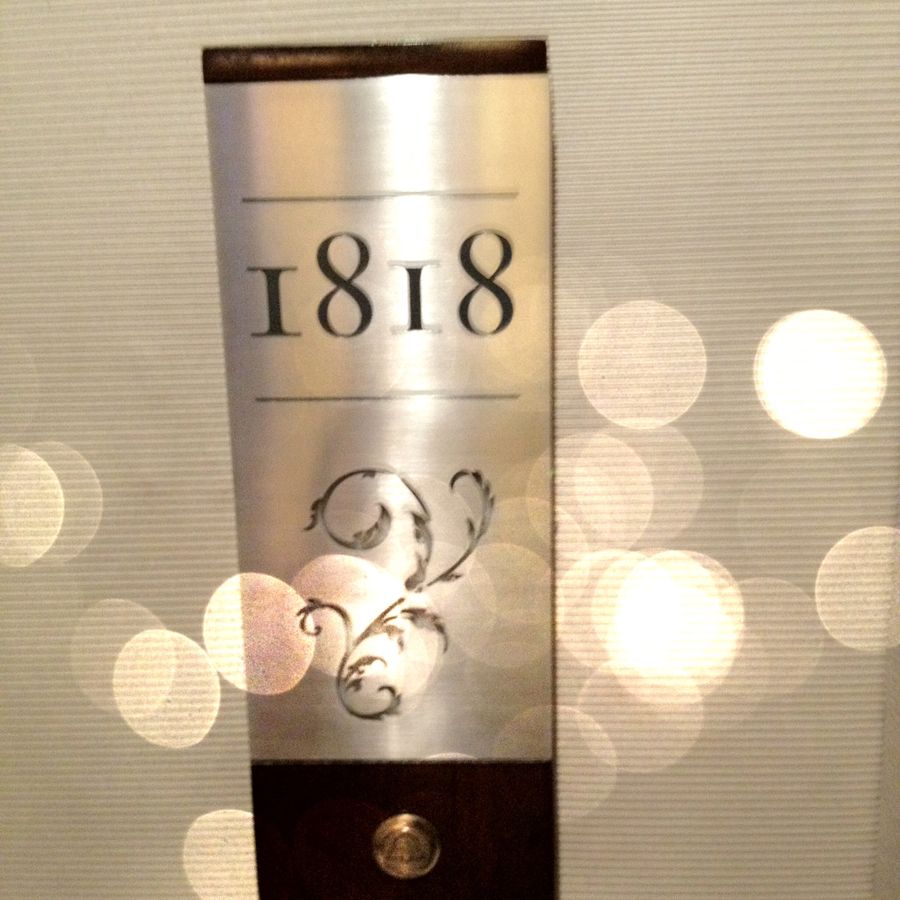 Also, I got the most coveted address yo! The Chinese in me is thinking, woot, business is going to be skyrocket! Haha.
Note: For the Chinese, '8' is a prosperity number, and '18' means 'sure prosper'.



I was in fully comfy gear 'cause we flew in the morning. Wore a long top with shoulder cutouts (coming soon on
AZORIA
S) and leggings.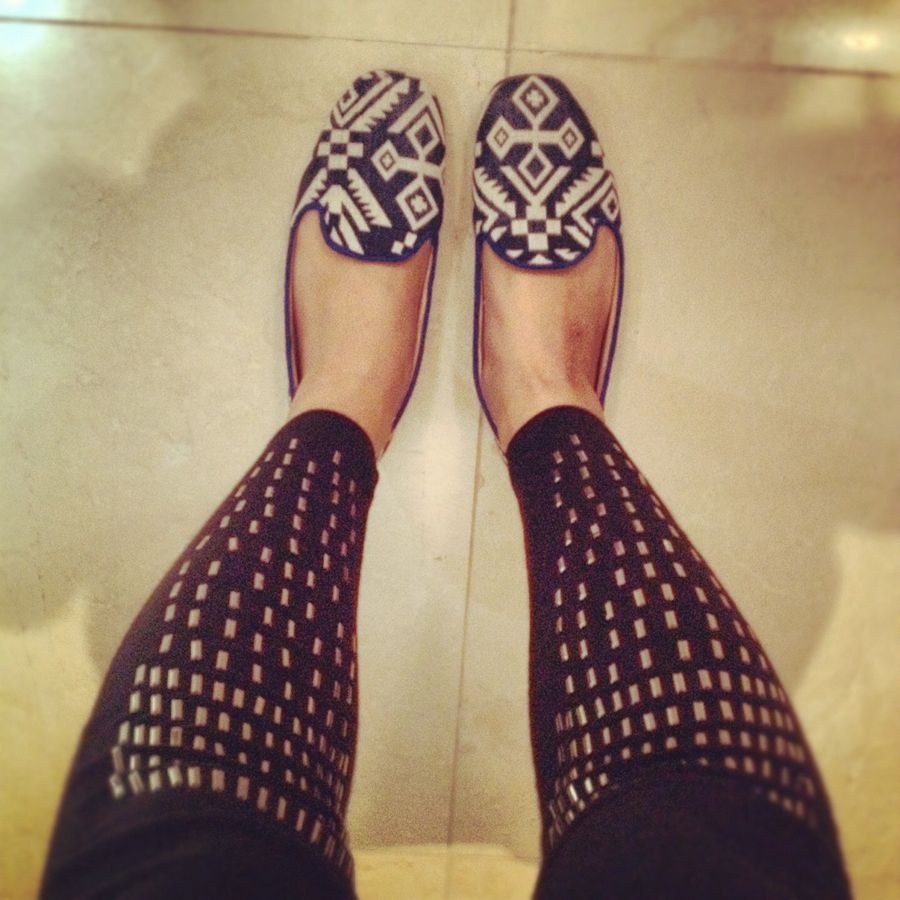 Bottom half of my outfit-- studded leggings and my new favorite shoes. :)
As awesome as my short but sweet stay was, something very tragic happened...
I found out that I have a butler for my room!!!!!
After
I checked out. T_____T
No wonder there was this lady who dresses in a vest suit who constantly checks on me and asks me if I needed anything. Being very afraid of additional costs, I always shoo her away hurriedly WTF. She was always hovering near my room, so I was starting to get suspicious of her WTF.
I could have gotten her to make me lattes. T__T
And draw my baths for me. T___T
Sigh, my one and only shot at getting a personal butler and I blew it.
When I told my boyfriend about the butler, he scolded me:
Why didn't you say to the butler:
"ALFRED, BRING ME MY BAT MOBILE NOW!"
HAHAHHAHAHAHHAHA.