I have read a lot about Namoo Korean Cafe (in Publika) on blogs, and I have been intrigued to give it a go because 1) I ADORE Korean cafes-- seriously, they beat any sterile coffee places that Malaysians favor anyday; 2) I am curious to see how it will compare to the authentic cafe experience in Korea...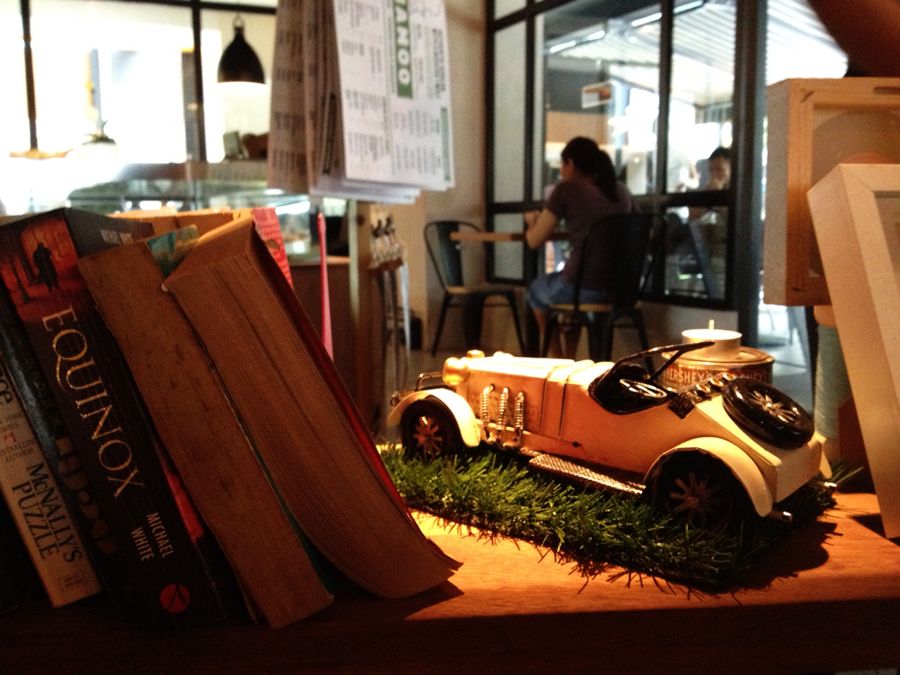 It was a girlie late lunch with Teeny because I was going off to Korea for 2 weeks, and on the day before I am due home, she is going to Melbourne for 2 weeks! So we won't get to see each other for a month. :(
I've heard that the desserts there are good, but hey, a girl's gotta eat. So we pored through the menu to order our meal first. The mains are mainly (haha) Korean fusion, and I was deciding between the
kimchi jigae
(kimchi soup) and rice burger (like MOS burger! :D).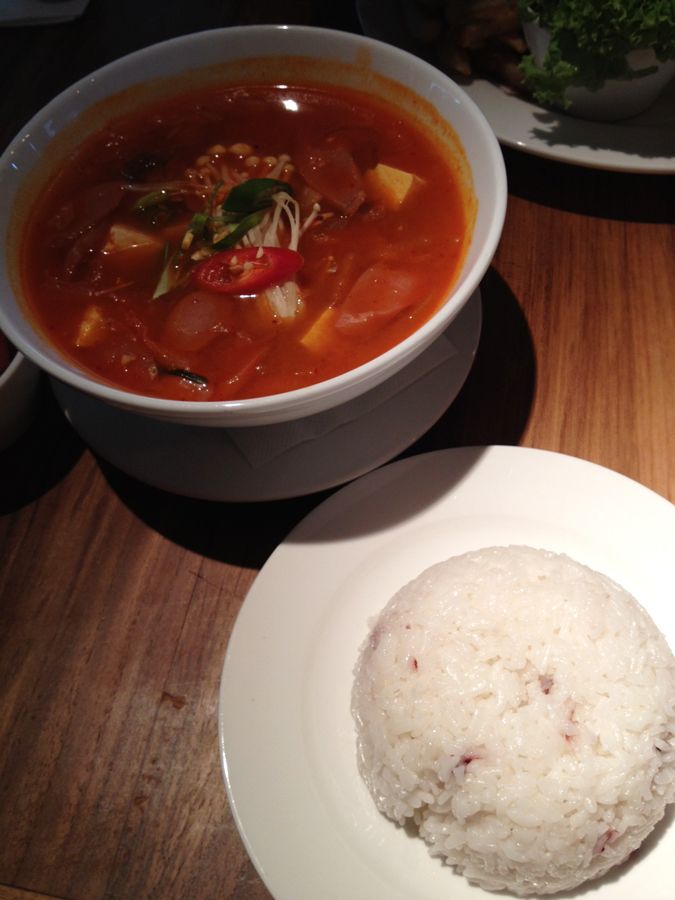 I opted for the soup in the end because I wanted something lighter for lunch. The soup was quite meh for me... In fact, I would say it was bordering on bad? :/ Maybe 'cause they served chicken sausages in the soup instead of the usual pork (or sometimes beef) slices. But honestly, the soup was nothing impressive at all, it was too sweet, and doesn't have the usual tang that kimchi stews have.
Teeny ordered some bulgogi wrap thing which was tasty, though chewing the beef was like eating rubber-- minus point!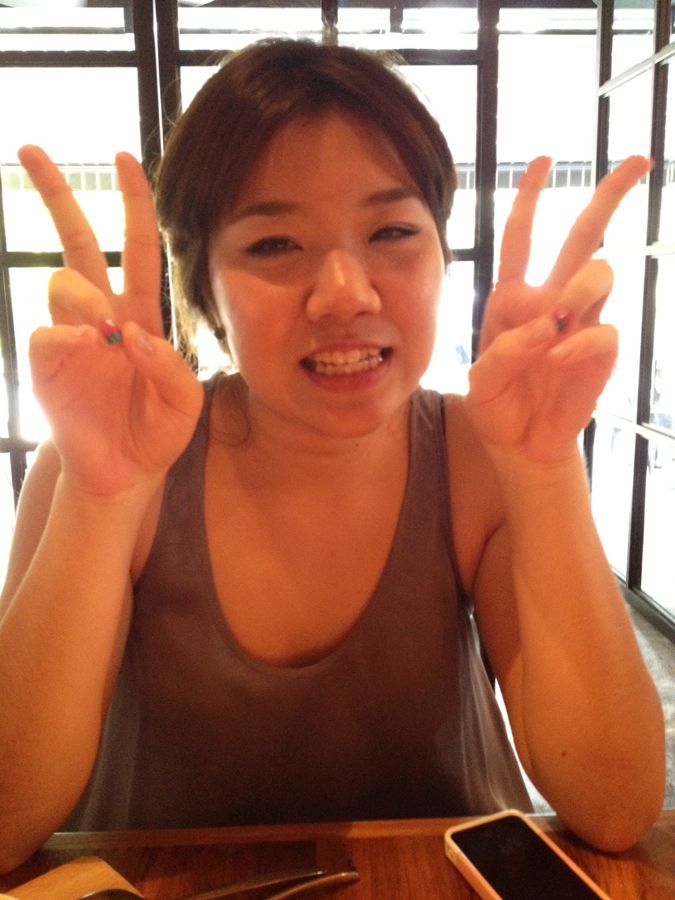 We were debating whether we could carry off center-parting. I think Teeny looks quite good it in! No picture of my demo-- if I show you, I will have to kill you wtf.
Then it was dessert time!
Sweet potato cake, this was the item that I really wanted to try based on all the blogs I read! At the side is my honey latte (which was a tad too sweet). Cake was yummy though, amazingly light because I would have thought that sweet potatoes are usually really dense in texture.
Peanut butter and chocolate Korean pancake. Ya, we can really eat.
Autumn festival lantern display in Publika. Pretty!
It was a lazy afternoon so I wanted to wear something really light and easy to move in. Enters my new dress from
AZORIAS
! The elaborate floral appliqué detailing might tricked you into thinking it's more of a formal dress, but I paired it with a pair of floral appliqué sandals (what else could it be), and it turned out to be one of my comfiest, happiest Sunday outfit in awhile. At one point , I turned to Teeny and told her, "This is my new favorite dress".
Ms. Fancypants.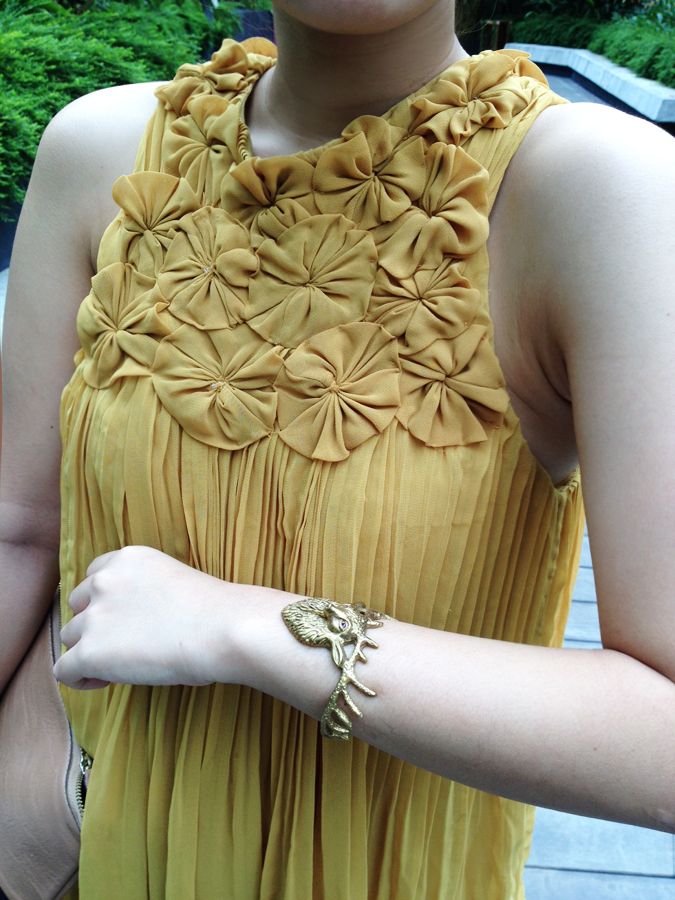 A-MAY-ZING floral appliqué details.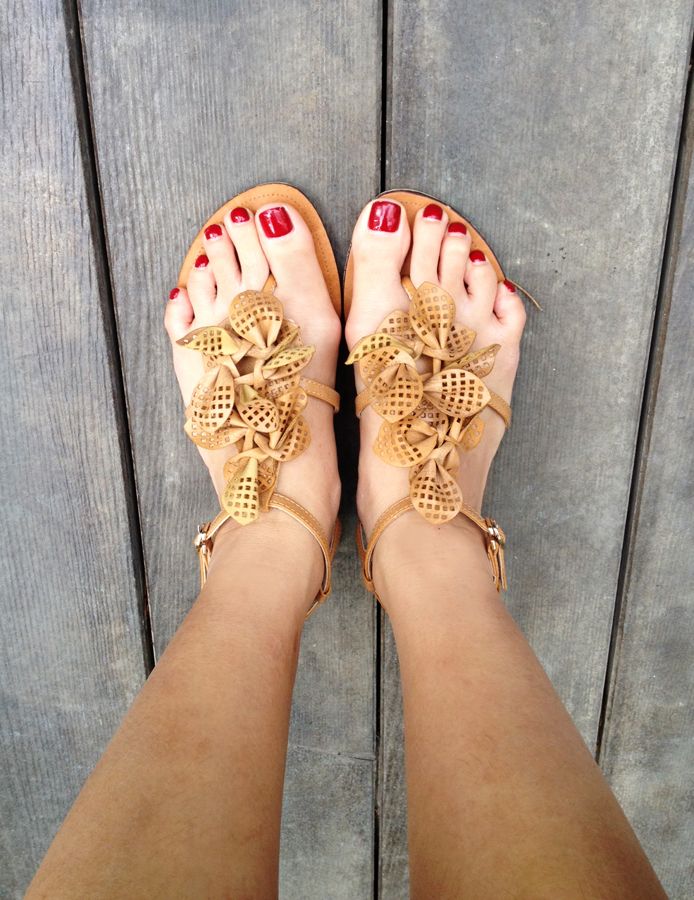 And on my feet too, haha.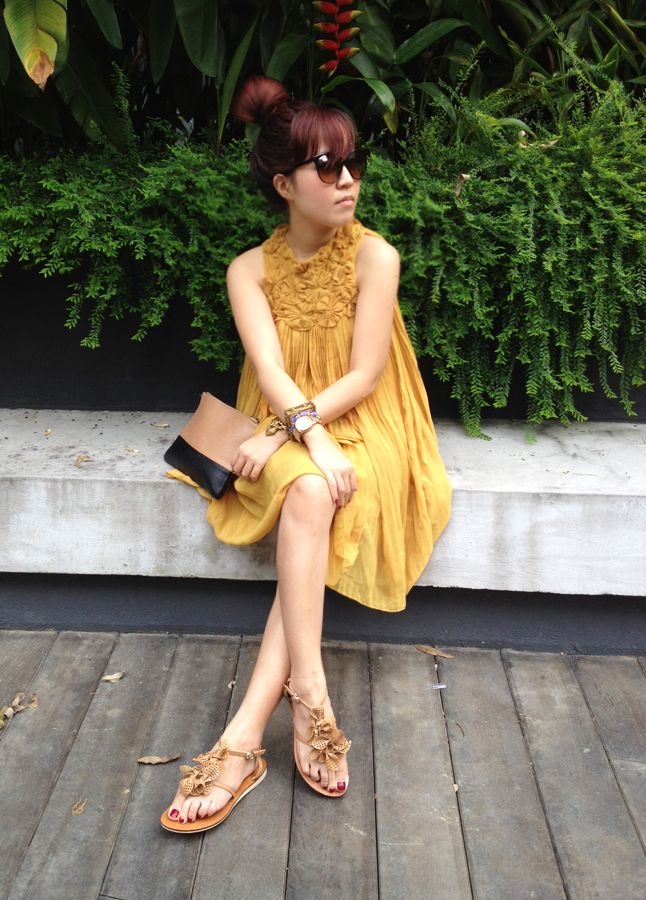 Floral appliqué highneck dress: AZORIAS
Moose brass bangle/ Square brass bangle: Bangkok
Diamante bracelets: Korea
Sunnies: Celine
Leather netted floral petals sandals: Korea
Colorblock zipper clutch: Korea