Sponsored post
You may not know this, but I was in Penang again the following weekend after
Audrey's wedding
! 2 consecutive weekends in Penang—I can be PR there already wtf. But it was for good reason though. I was invited to the Johnnie Walker Black Circuit Lounge Great Britain event, a highly anticipated VIP race party on the island! After attending the one in KL earlier this year (
*click*
), I was really hyped up for a Round 2 of Johnnie Walker's famous VIP parties.
My party weekend started off at the right note— a great hotel room (Thank you Johnnie Walker for putting us in such a nice hotel), Penang Char Kuey Teow, and most importantly, great company!
I.e. these girls: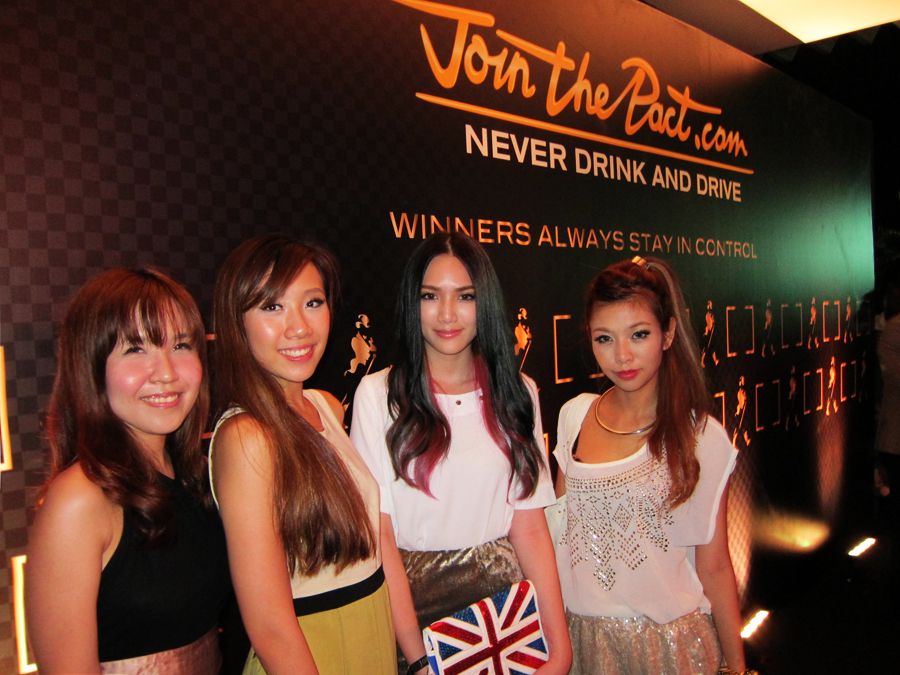 With Cindy, Jane and Ringo.
Ringo was my room-mate for Audrey's wedding weekend; I've met Jane previously during the Parkson/ Tongue in Chic 'So You Think You Can Style' challenge whereby both our teams emerged as winners; as for Cindy, we have met briefly at events, but this was the first time we really got to know each other (after 'char kuey teow' and alcohol, everyone becomes good friends haha).
Hence I knew I was in for a great night!
We were chaffeured to the event, which was set at the Penang Turf Club. The moment we arrived, we were greeted with a fleet of sexy sports cars parked at the entrance and camera flashes going on and off—a sure sign of a star-studded event!
Now, I have something to confess. Due to the hectic schedule that built up before Audrey's wedding, I didn't get to do much research about the event, so imagine my surprise when I reached the venue, and saw a lot of Great Britain influences!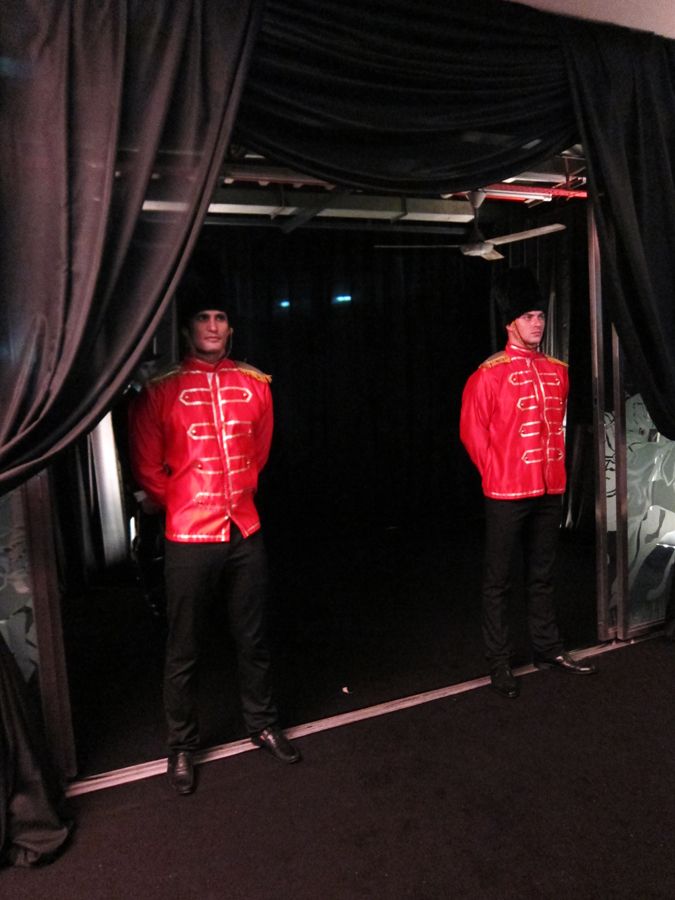 English 'soldiers' guarding the entrance.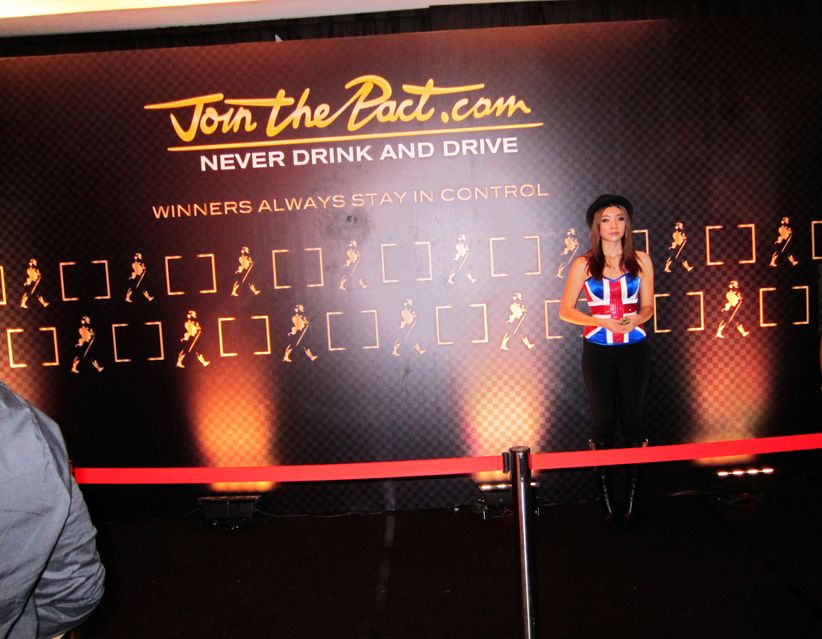 Hot ushers in Union Jack corsets.
The British theme was meant to celebrate Team Vodafone McLaren Mercedes'™ home race in Silverstone, and coincidentally, it also fit in very well with Penang's rich colonial history! :)
I was mentally kicking myself because had I knew about the theme (Johnnie Walker Great Britain, duh!), I would have definitely dress according to the theme! Instead I wore a black backless maxi dress—because Black Circuit
mar
wtf.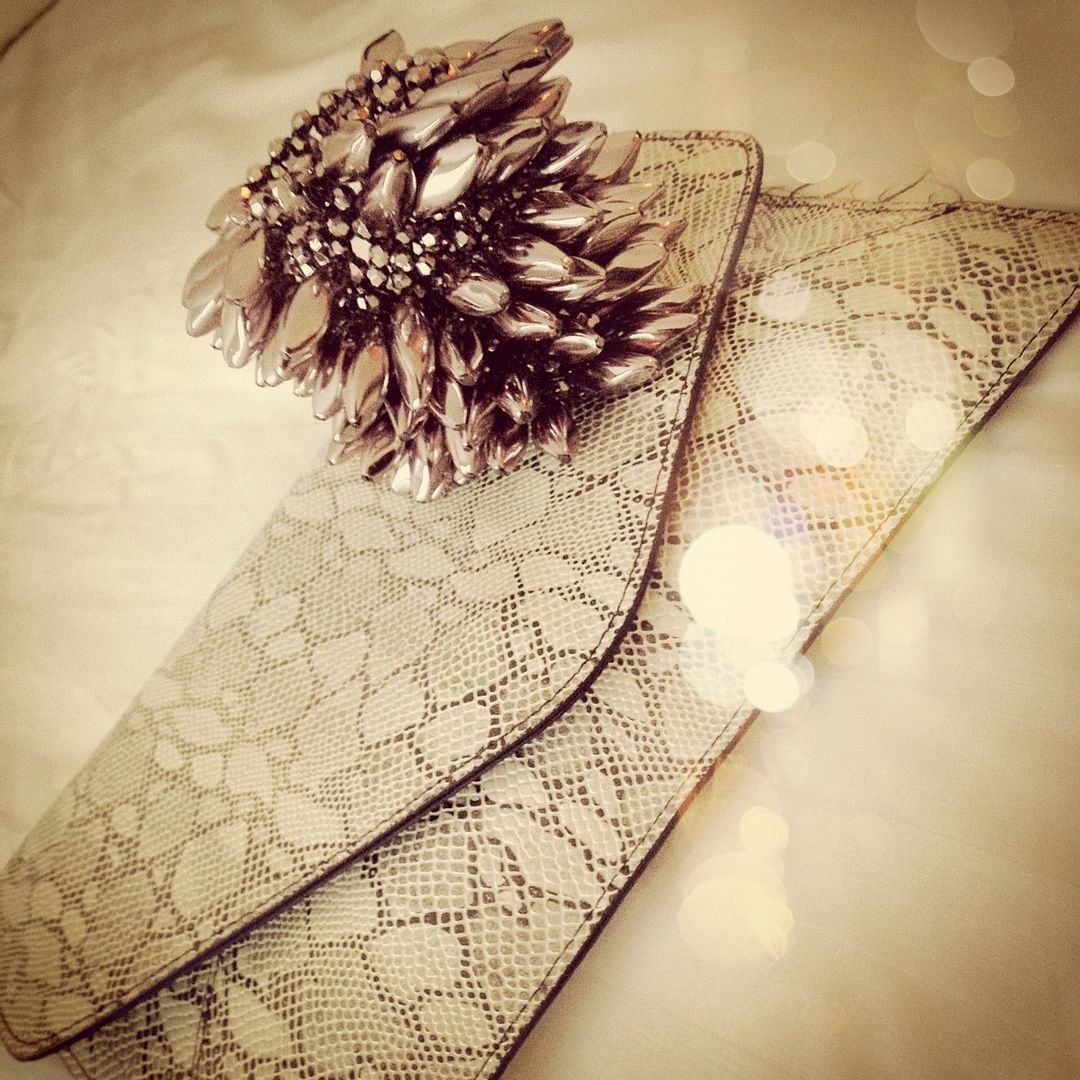 Outfit for the night:
Black backless maxi dress: Bangkok
Dusk pink silk obi belt: Portman, Melbourne
Oversized spiked bangle: Topshop
Ring: Maria Francesa
Black leather studded heels: Stuart Weitzman
Snake print envelope clutch: Korea
Cindy was complimenting my dress, and couldn't believe when I told her that my outfit cost me less than RM40. It's true! My dress cost me RM20 from a night martket in Bangkok, and I got my obi belt in Melbourne on Boxing day for 4.95AUD. As for the accessories-- I got my spiked bangle for SGD19.95, and my ring on a sale from ASOS. Even my heels I fetched them for a really good price in Hong Kong! ;)
To enter the event, we have to take a dark corridor with murals of F1 drivers plastered on either side. Vrooming car engine sounds were played in the background. Super impressive entrance, and makes you very excited to see what awaits you at the end of the corridor!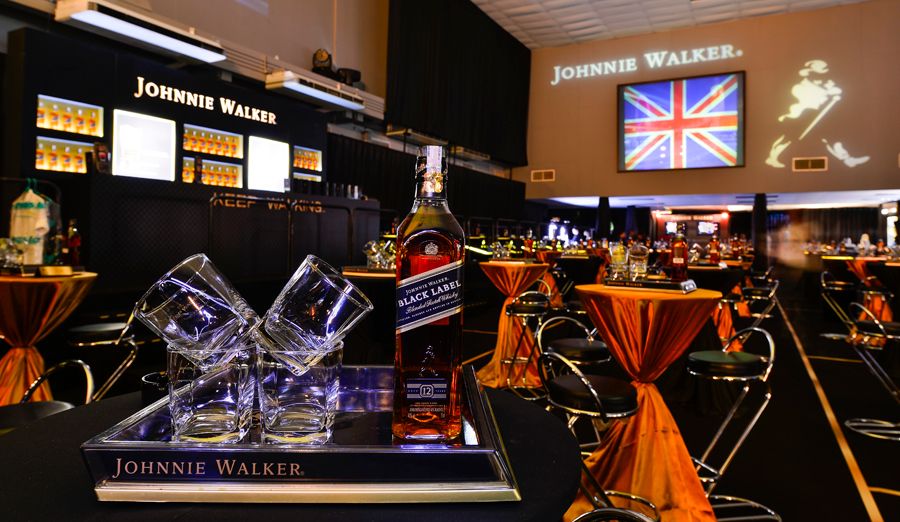 Which was this. This was when the hall was still brightly lit, of course.
With Kenny Sia!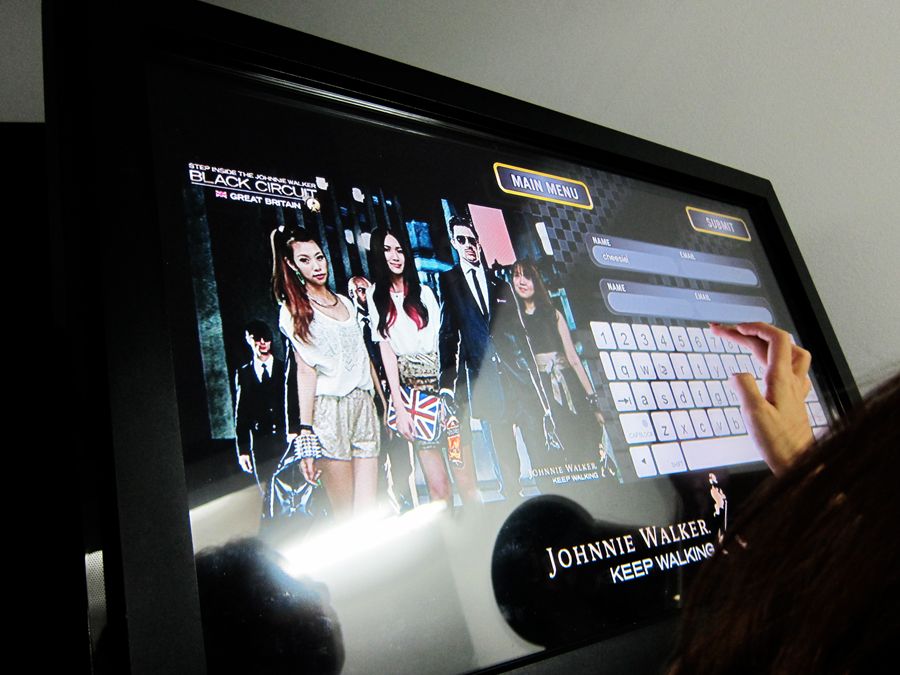 Ringo, Chuckei and I trying out the realistic green screen 3D photo room. We got to be in the same picture as Vodafone McLaren Mercedes™ F1™ drivers Lewis Hamilton and Jenson Button, nyehehe.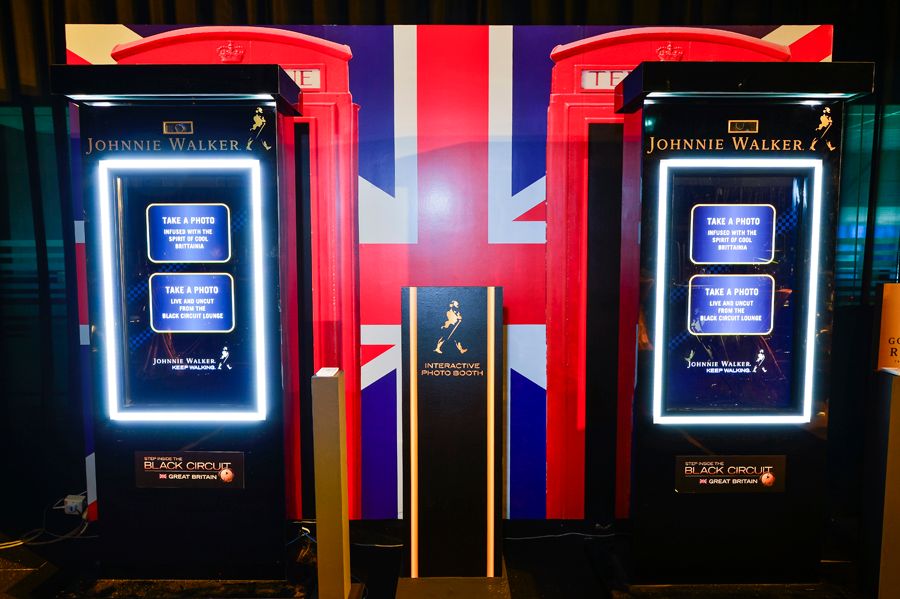 Fun photo booths decked out as iconic London telephone booths!
DJ Geri from Malaysia opened the party, and started the tone for the party. Imagine, within half an hour of being at the event, and we were grooving on the dancefloor already—solid proof that the music was so awesome that night!
After DJ Geri, there was a line-up of top notch DJs such as DJ Ray Ray from Taiwan, Benji Boko from the UK , and DJ Direct , much to the delight of all the party-goers!
With Kenny at our VIP table. Smacked right in front of the DJ console yo!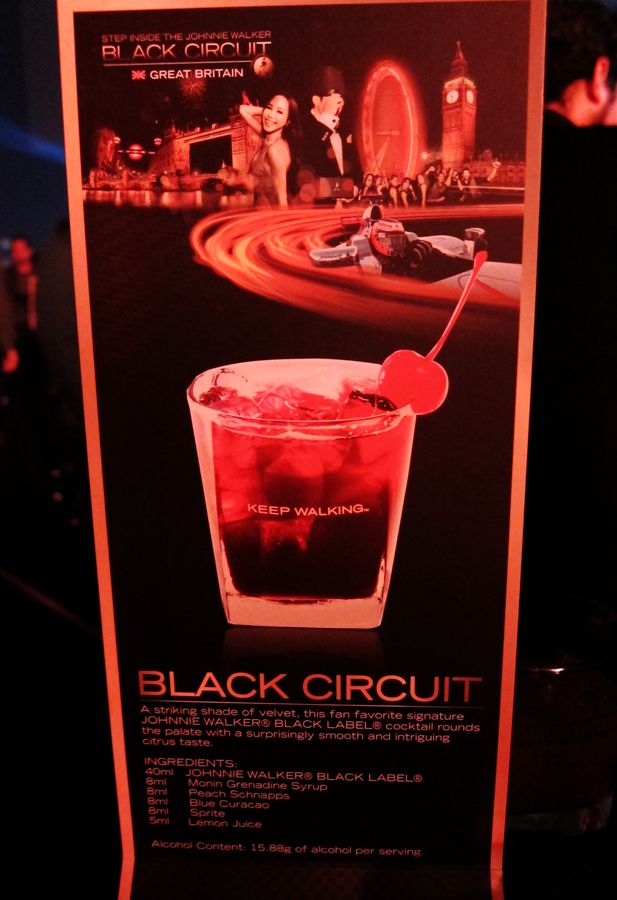 My favorite drink of the night. I kept on asking for refills, which probably would explain why everyone was trigger happy. :P
I was pleased to see that Johnnie Walker has leveled up, because this time around,, guests had an even wider selection of drinks and for our enjoyment! I was particularly intrigued by the new and evocative serves using tea by Johnnie Walker-- in keeping with the British theme yet unlocking the signature big bold flavours of JOHNNIE WALKER® in a fresh way! Tea is no longer a grandma drink, thanks to Johnnnie Walker. :P As Diageo Reserve Brand Ambassador Tim Judge said: "We want to encourage our fans to try drinking our whisky with a variety of serves as there isn't a set way for you to enjoy your whisky". I hear you!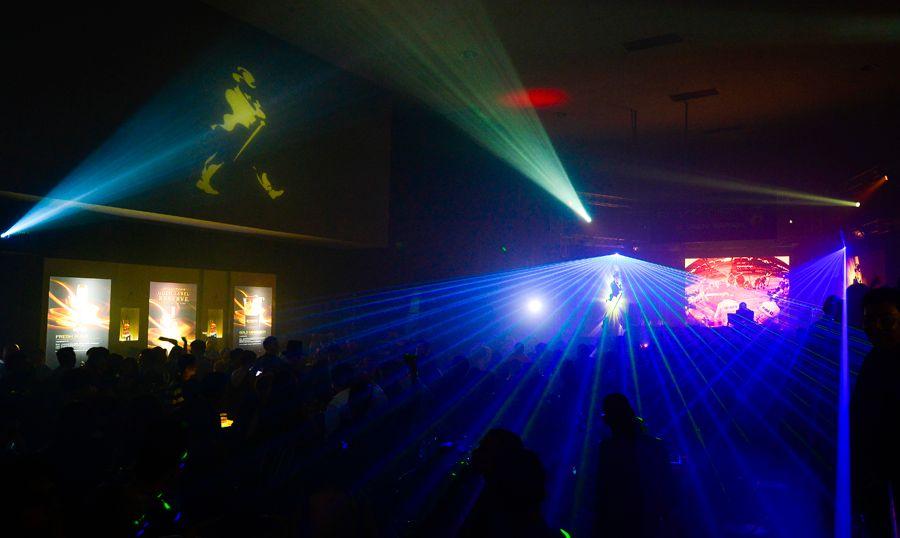 Shimmying on the dancefloor !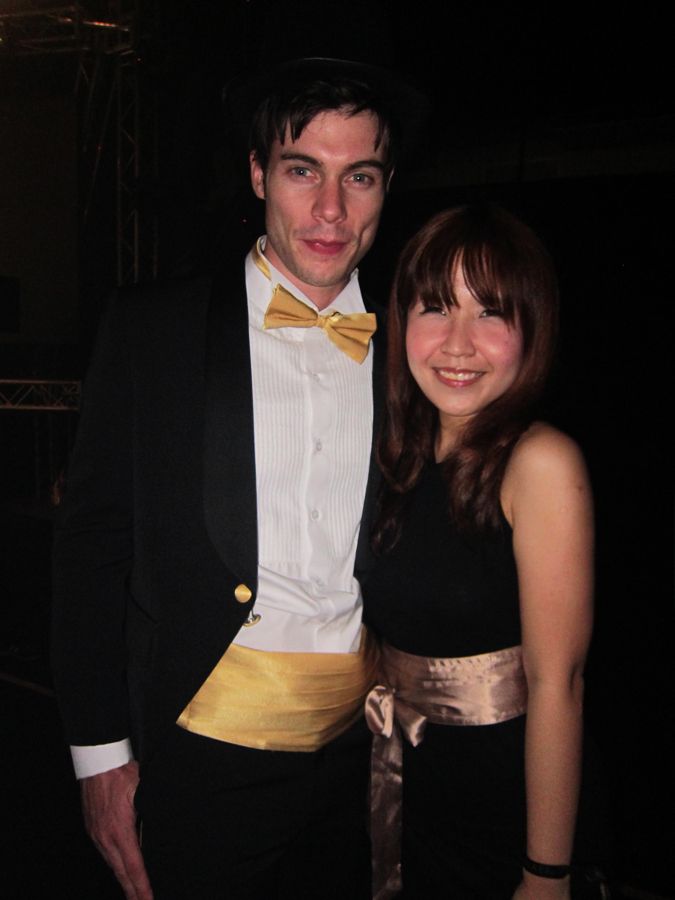 A cute usher dressed in a striding man outfit guy whom I asked to snap a picture with. The service that night was commendable! Our hands were literally never left empty—we always have a drink in hand. :P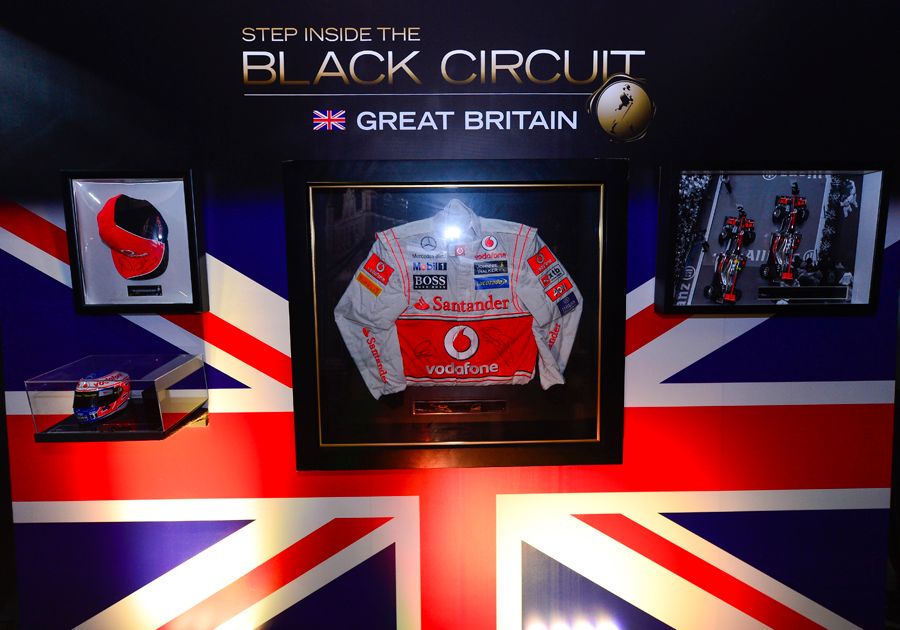 More Great Britain/ Formula 1 accents-- .personally hand-signed items from VMM drivers themselves.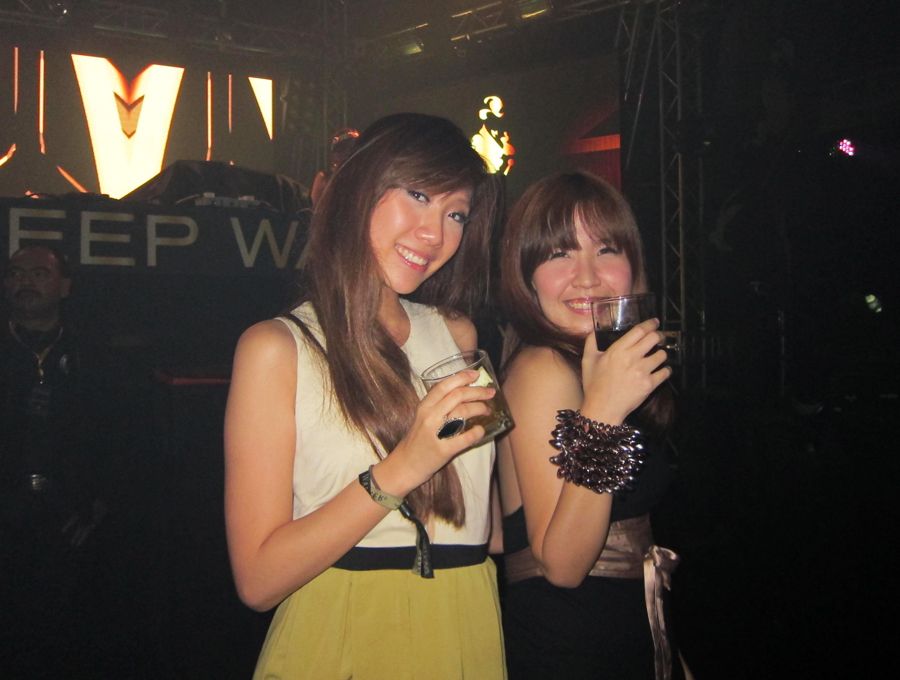 With Cindy. This woman is so crazy when she is high, haha.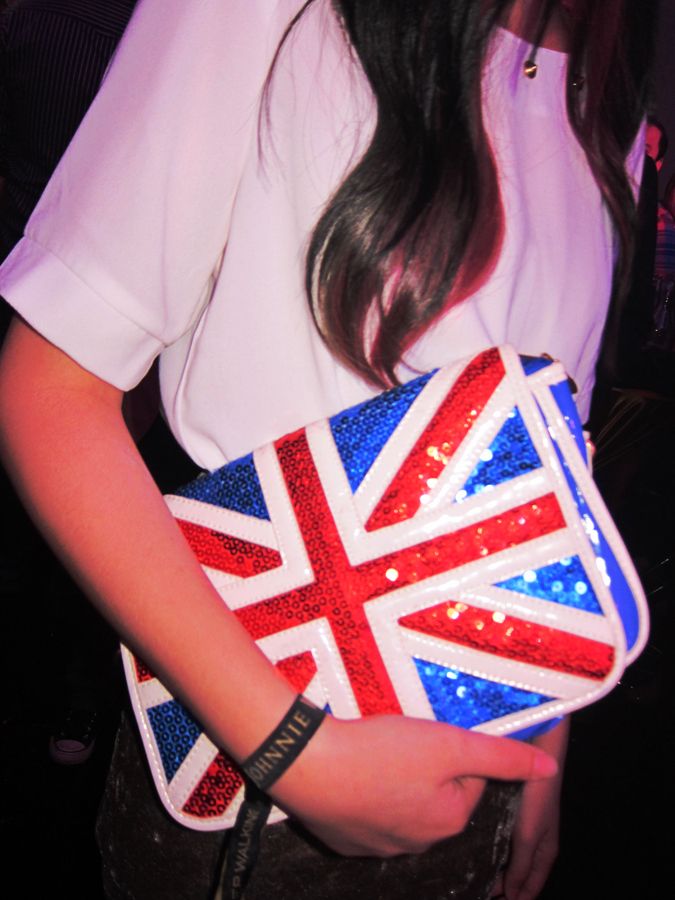 Jane's sequined Union Jack clutch.
Unintentionally both Ringo and I wore some lethal spikes for the night!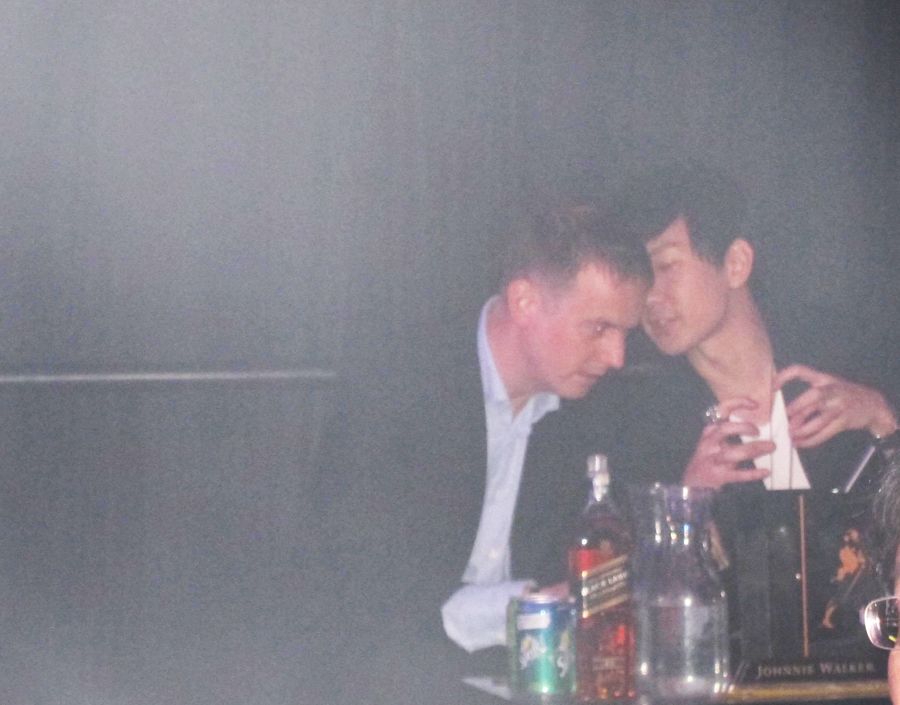 I managed to snap a paparazzi shot of JJ Lin!
Yup, he was at the event, and I was like less than 2 metres away from him. :O :O :O He is MAJOR okay! I often listen to his songs when I work.
*shy*
But to be honest, my paparazzi photo sucked. Here's a better picture: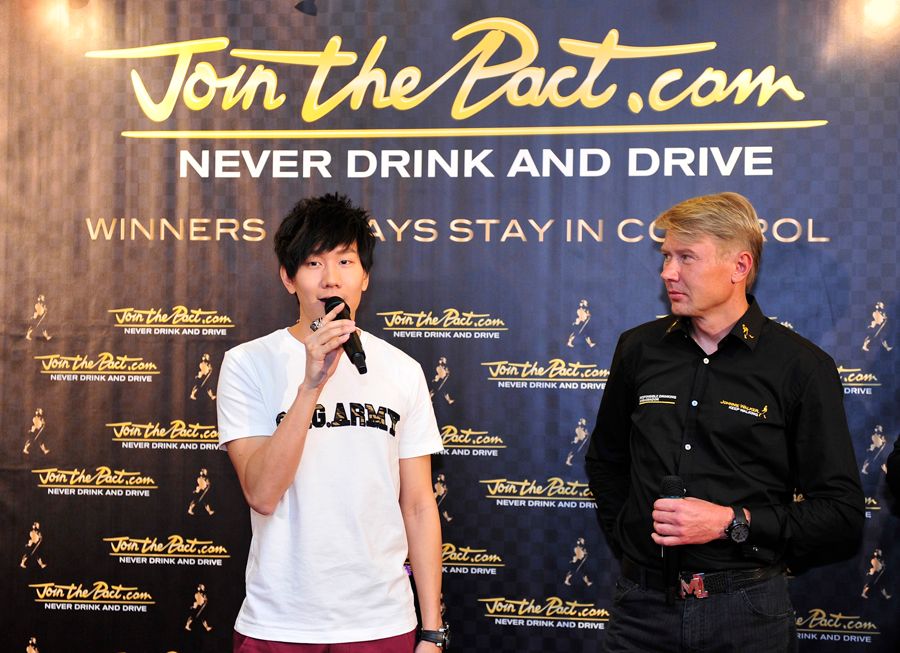 JJ Lin here seen with Responsible Drinking Ambassador Mika Häkkinen (2-time F1 world champion), who was in Malaysia to reinforce the Join The Pact to Never Drink And Drive campaign, JOHNNIE WALKER®'s Responsible Drinking social initiative worldwide. Built around the message that "Winners Always Stay In Control", JOHNNIE WALKER® encourages consumers to pledge their signatures to "Never Drink And Drive" (for more details, click
www.jointhepact.com
).
Mika Häkkinen's appearance that night is testimony to that fact that JOHNNIE WALKER® BLACK CIRCUIT LOUNGE VIP race parties always aim to deliver exclusive insider-access into the extraordinary world of motorsport ,!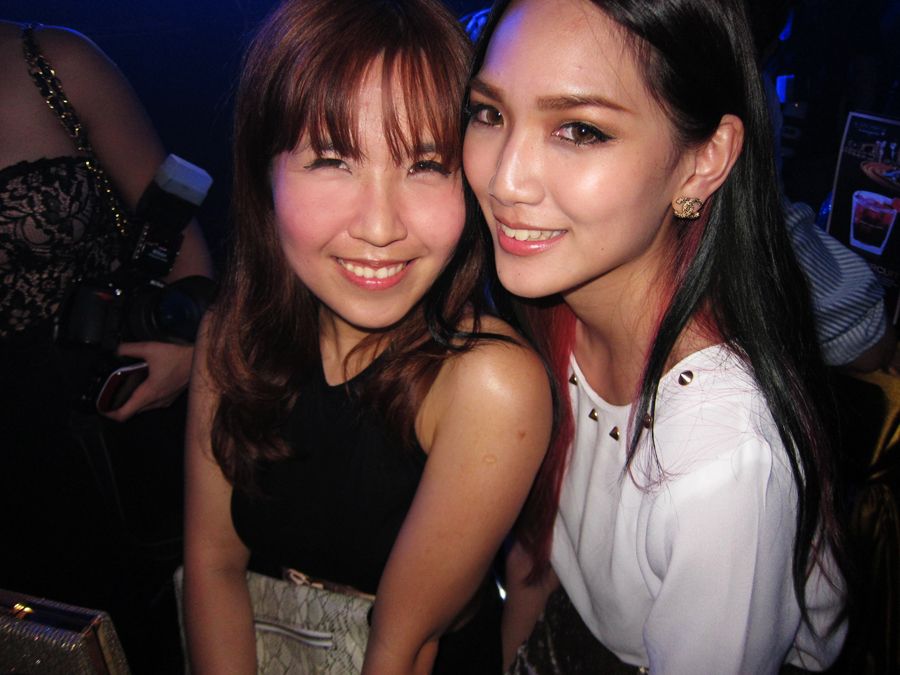 Super pretty Jane. She reminds me of Angelababy!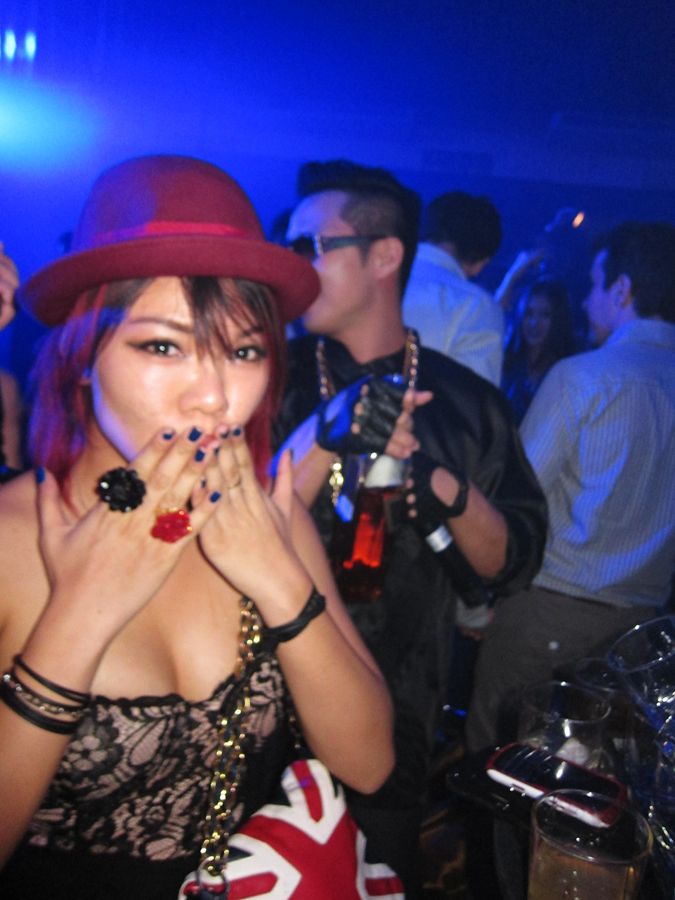 Jessica. Love the Great Britain accents in her outfit!
Hosts Hannah Tan and Oli Pettigrew.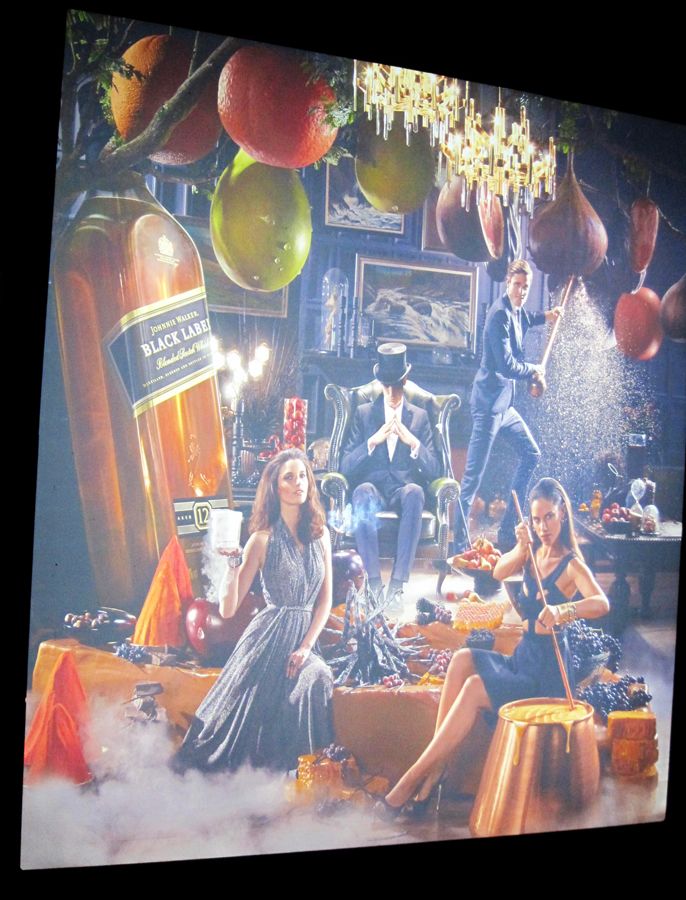 Spied this Black Label ad while I was queing for more drinks, and stood there to admire it for a bit. I always appreciate any fashion elements in ads and spreads. 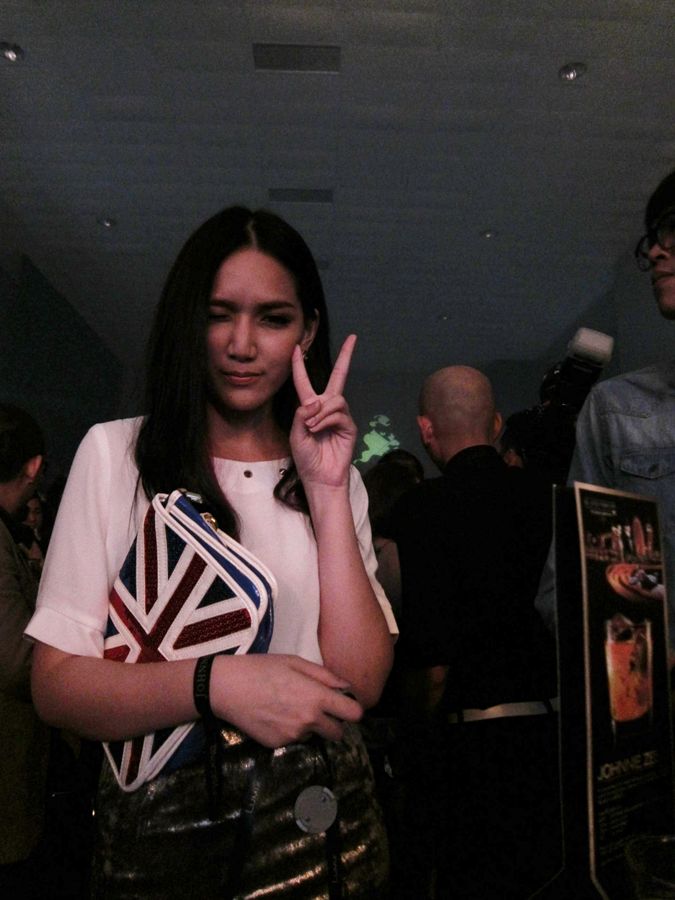 Peekaboo.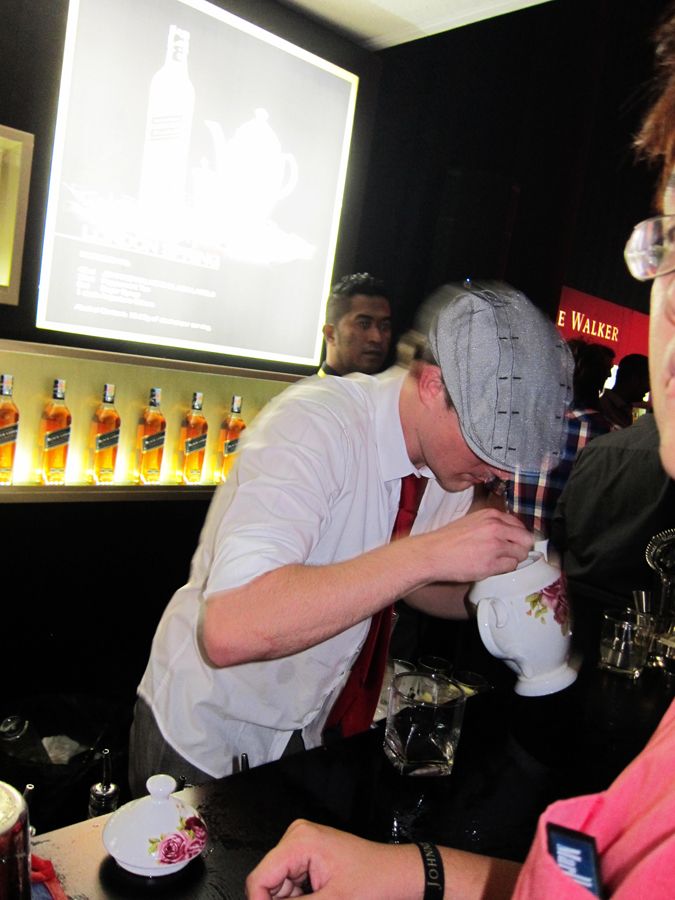 When I was at the bar, I squealed, "I remember him!", much to Cindy's amusement.
I recognized this bartender from the
KL event
. Similar to the previous event, there were plenty of new and innovative cocktails introduced, for example, "Black Circuit" and "Jasmine Monarch".
Halfway during the party, the music was interrupted and the lights was dimmed. Before we knew it, a blizzard of gold confetti rained on us!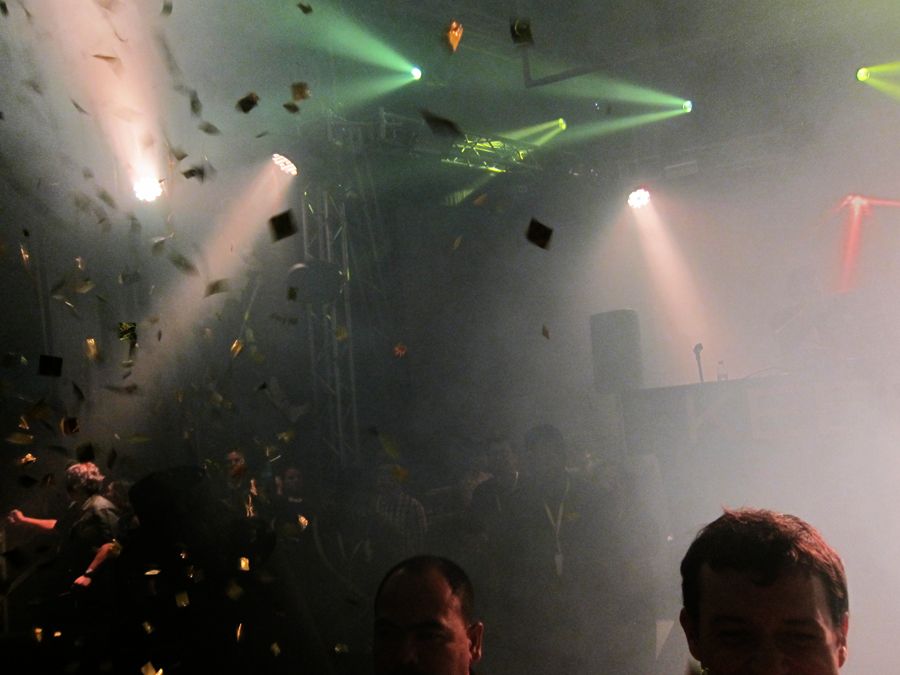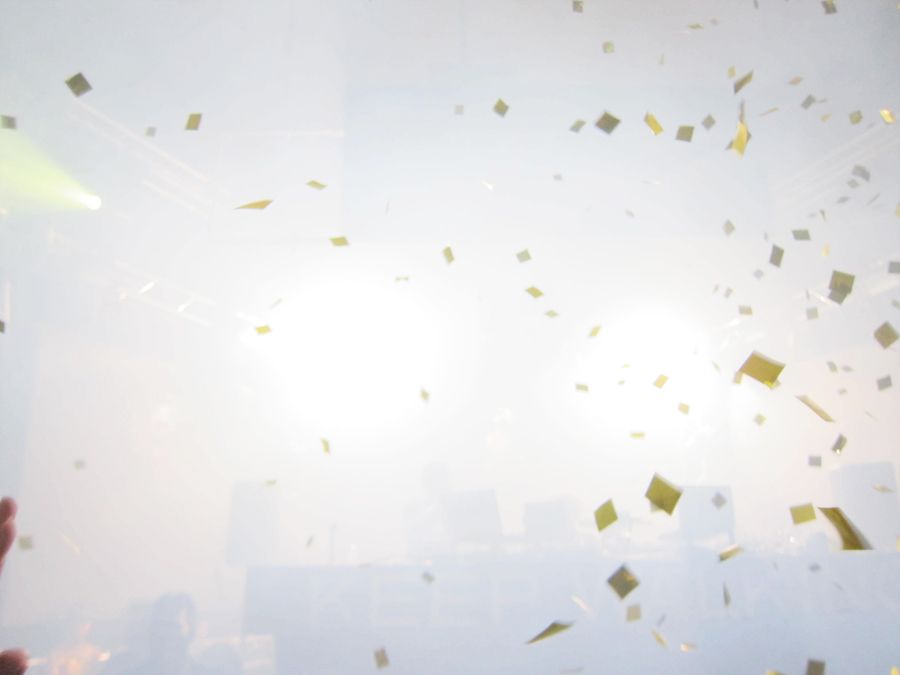 Wheeee!
Had a time-out to camwhote with the gold confetti shower. Check out Jessica's hat whic collected all the confetti pieces HAHAHA.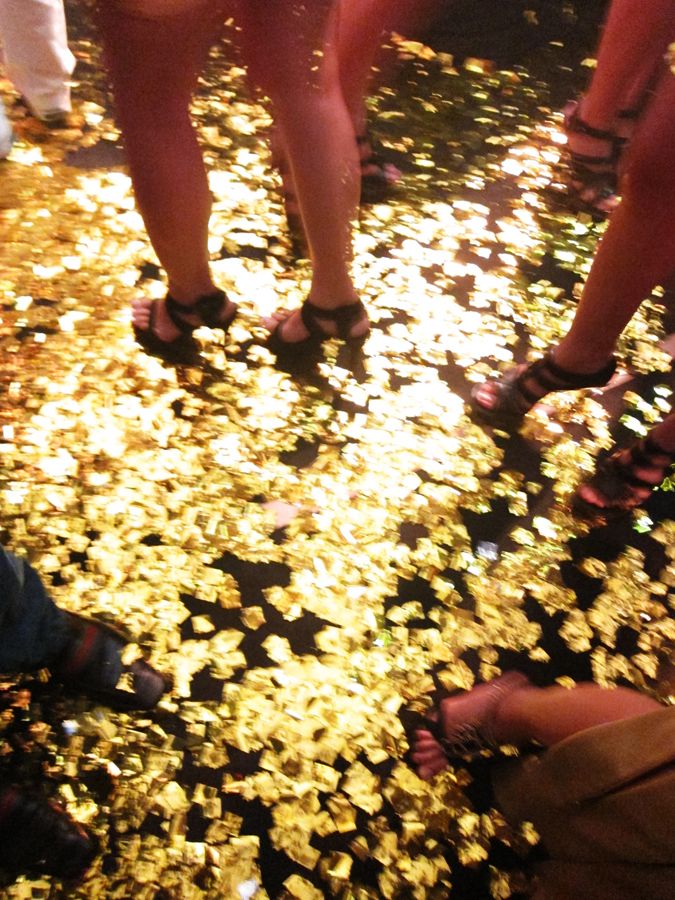 The floor was covered in gold after that! Pretty. :)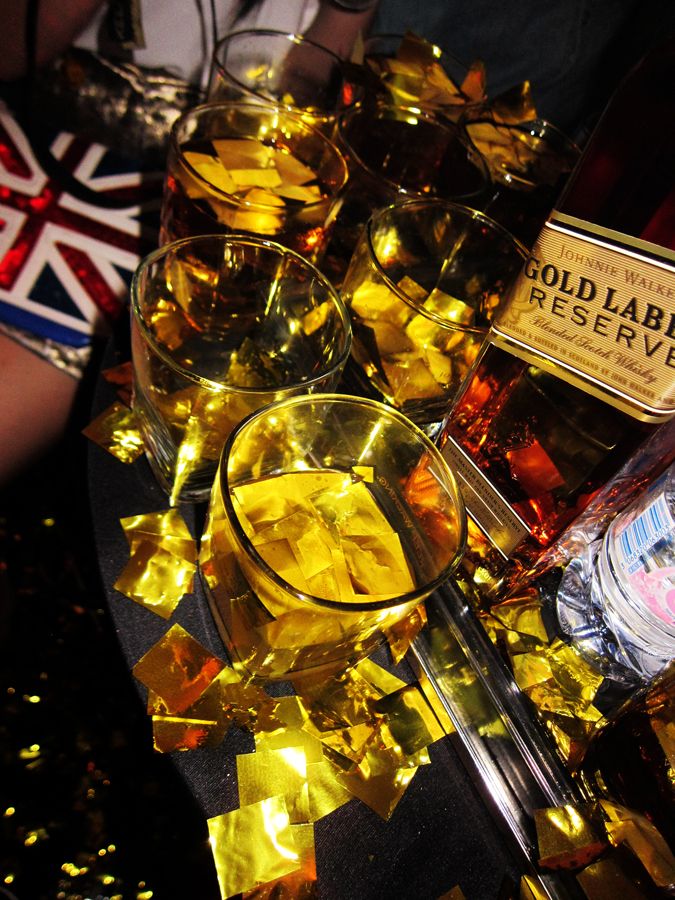 There was one downside to the gold confetti though....
All the confetti pieces went into our drinks! T______________________T What a waste of good liquor, sigh.
More random pictures of the night: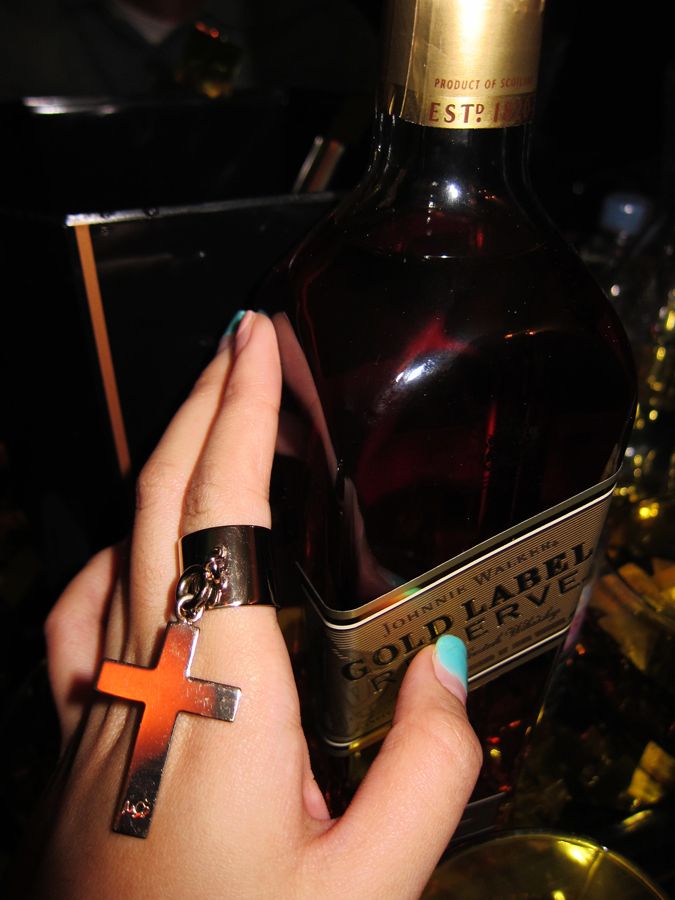 Stroking the Gold Label bottle lovingly hehehe.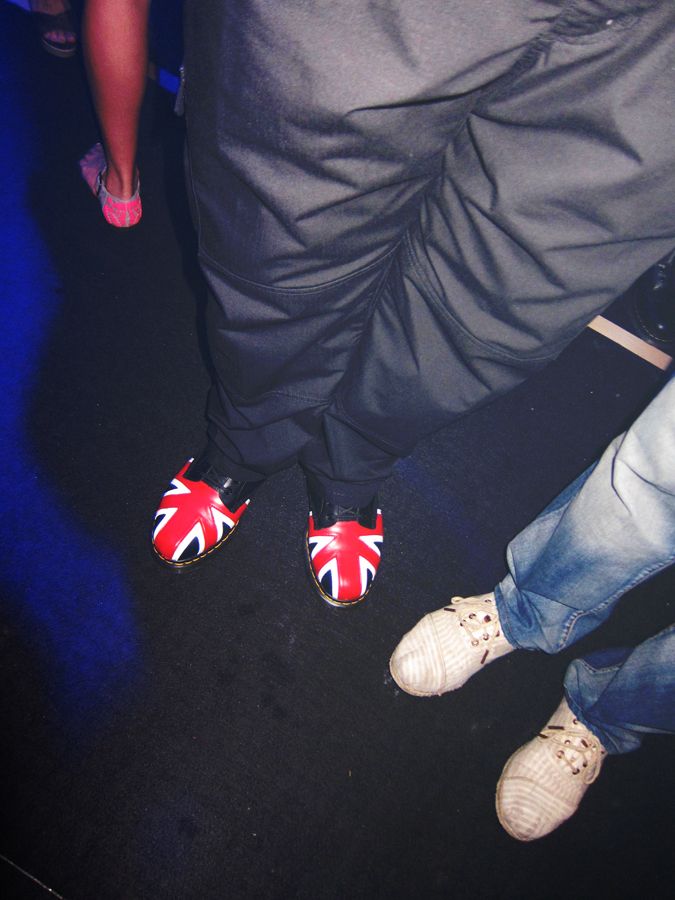 Spotted Union Jac shoes!
Going cuckoo with Kenny and Jessica.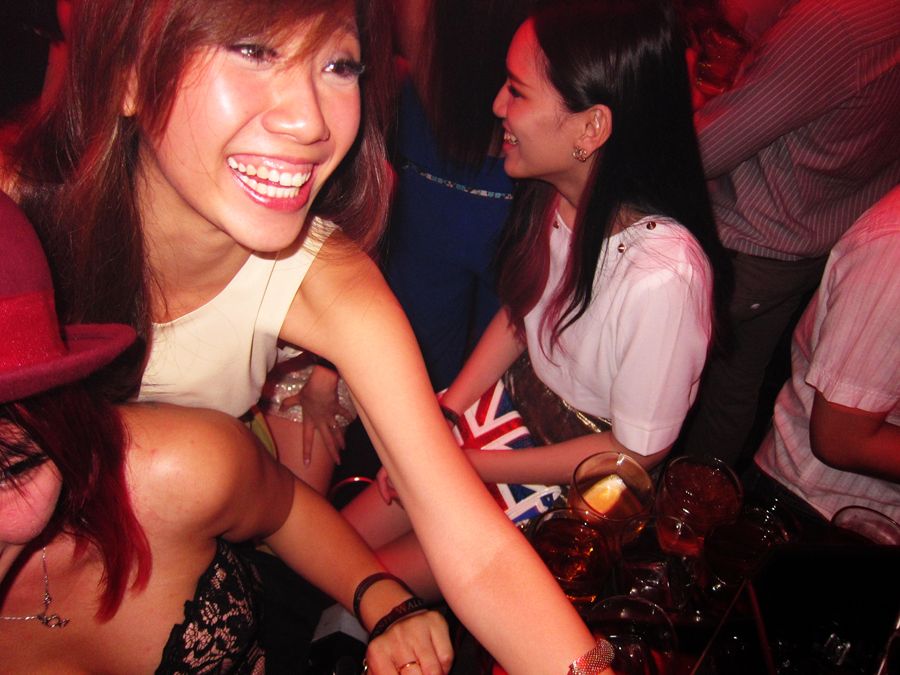 Cindy asking for more drinks. :P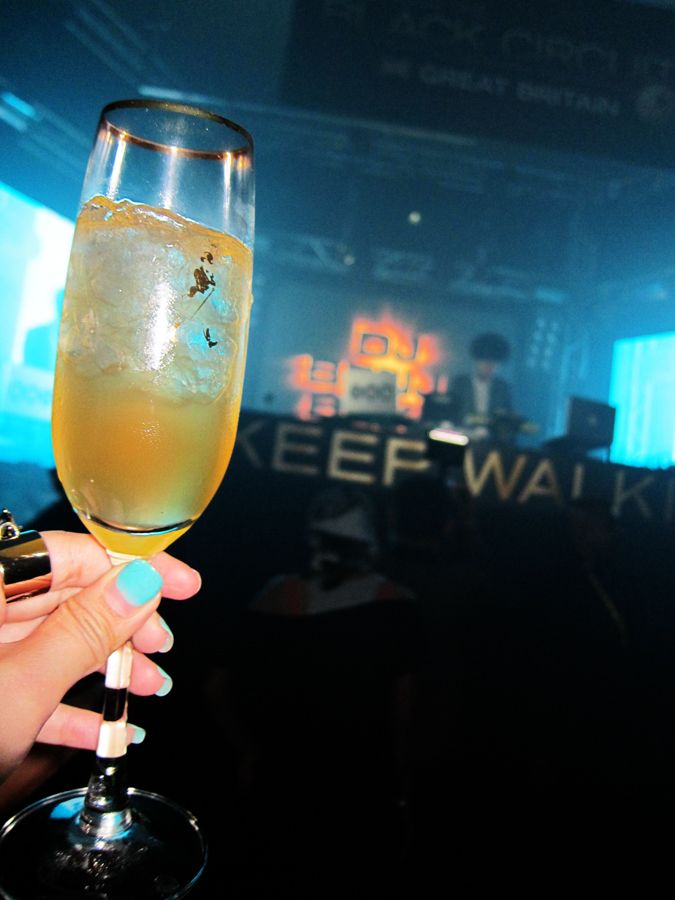 Hands down my favorite drink for the night—Gold Label Reserve cocktail, called 'Fresh Gold', served in a gold-rimmed champagne flute.
Unfortunately, it seems that god sensed that I really love it, and by some twisted force of nature, I got THREE glasses of the drink spilled onto me in three separate incidents later into the night. T___T
Half of the third glass was spilt onto my hair. T____________T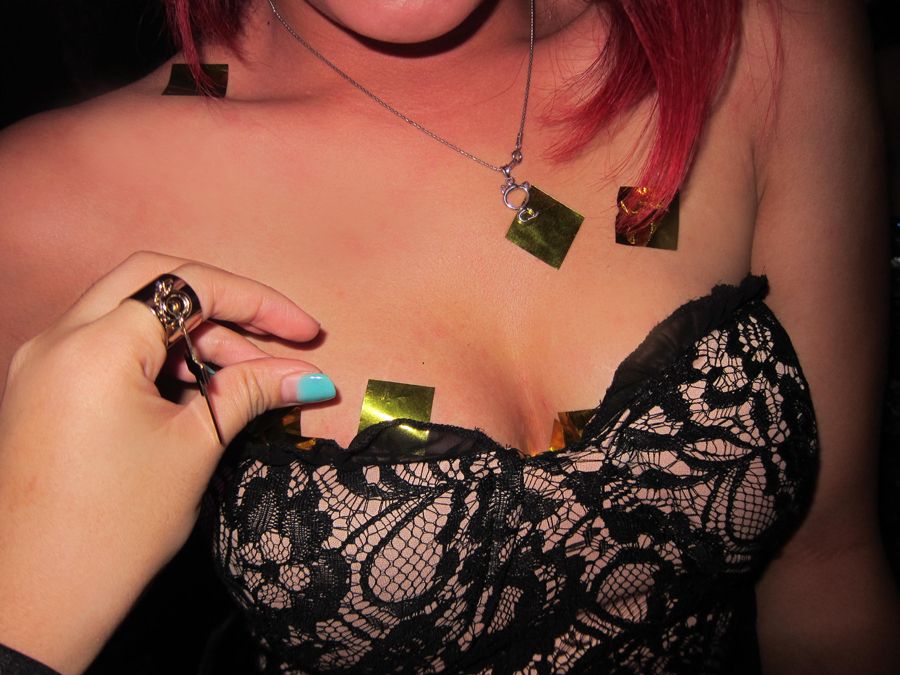 Peeling gold confetti pieces off Jessica's cleavage wtf.
With the uber gorgeous DJ Geri! She is so stunning I just couldn't keep my eyes off her. :O
Met Linora whom
interviewed me on Red FM recently
! :)
I also spotted many other celebrities that night, such as local celebrities like Reshmonu, Leng Yein, Nadia Heng, Josiah Mizukami, Dasha Logan, Lavin Seow, Chelsia Ng, Carl Graham and Kimberley Leggett.
When I was leaving the party, I was pleased to see that JOHNNIE WALKER® had a Responsible Drinking Action Team that provided guests with complimentary mineral water throughout the party and before guests left the venue. DRINKiQ posters were also put up to inform and educate guests on Responsible Drinking through tips on ways to minimise intoxication and stay safe. Well done, Johnnie Walker! You truly live up to your name as committed advocates of responsible drinking.
Ending with some pictures I took of
Johhnie Walker's Facebook Page
that I felt perfectly portrayed our happy trippy state: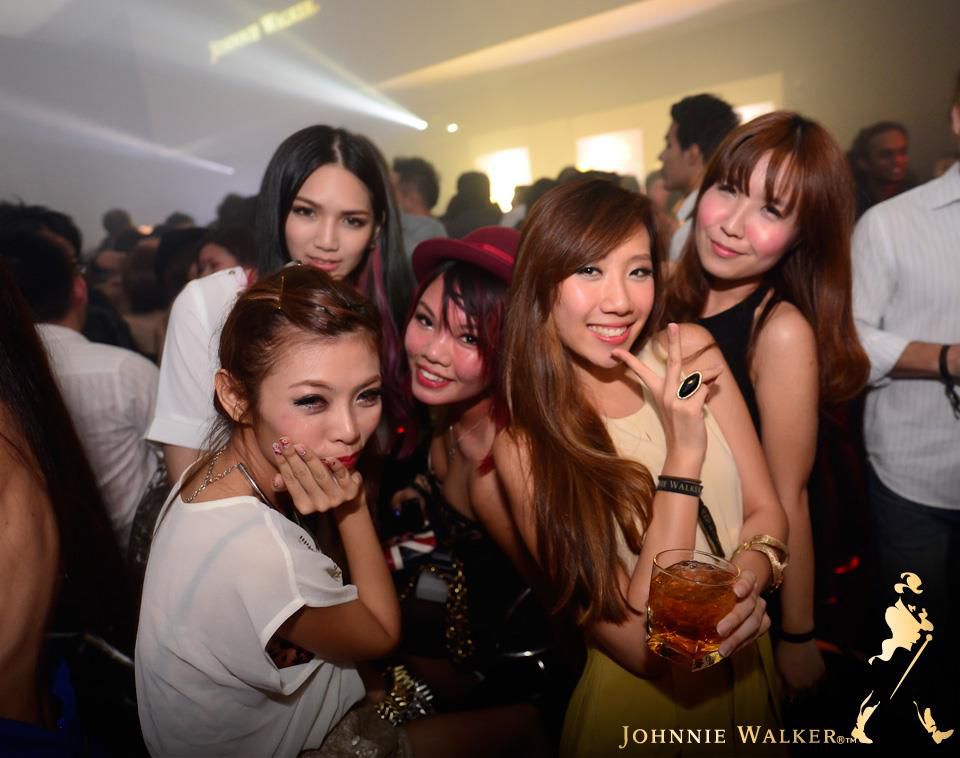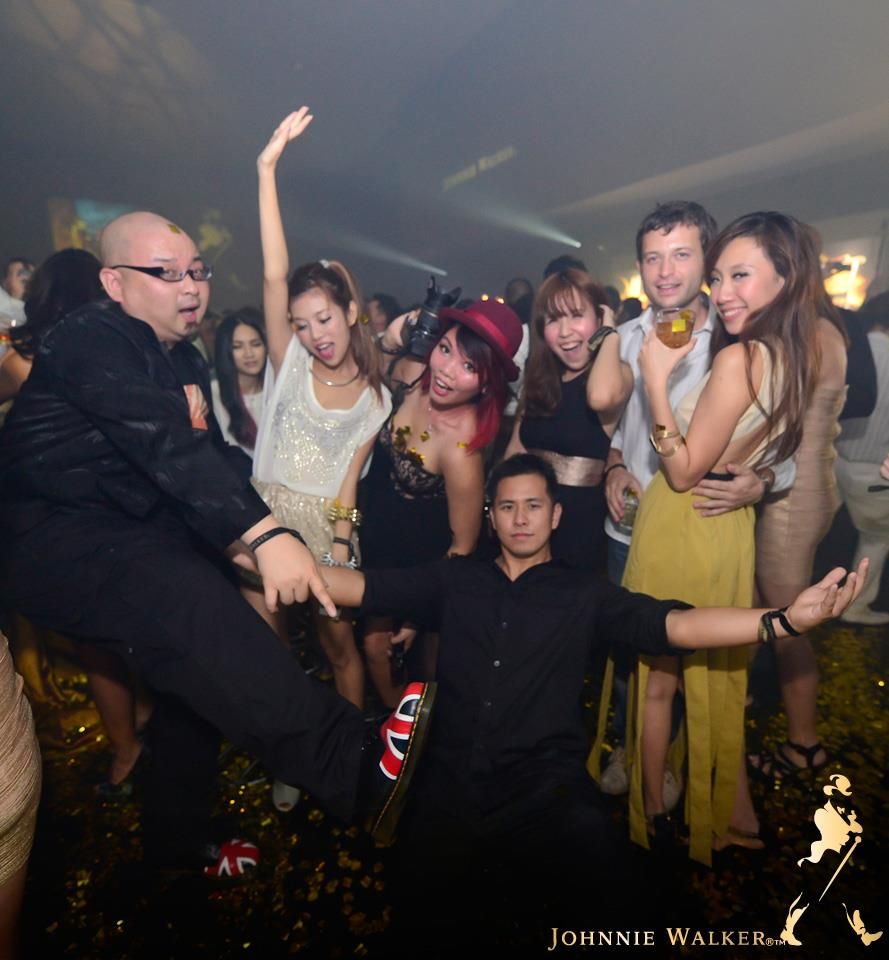 Please like
Johhnie Walker's Facebook Page
to see more photos!
It's impossible to describe the intensely fun atmosphere that night, but hopefully this video will give you a good idea what went down that night:
I had so much fun that night! Dancing without abandon on the dancefloor, mingling between the squeezy crowd, meeting new crazy people, sipping on yummy liquor... I would do it again! And again...
After all, you know it's the epitome of an awesome night when you get liquor spilled all over you and your hair, and you still walked out of the party with a huge grin.