This is super old news already, but I am going to post some pictures anyway! I am referring to the H&M media preview (2 days before its actual opening, I believe) back in September.
With Yen, my hairstylist!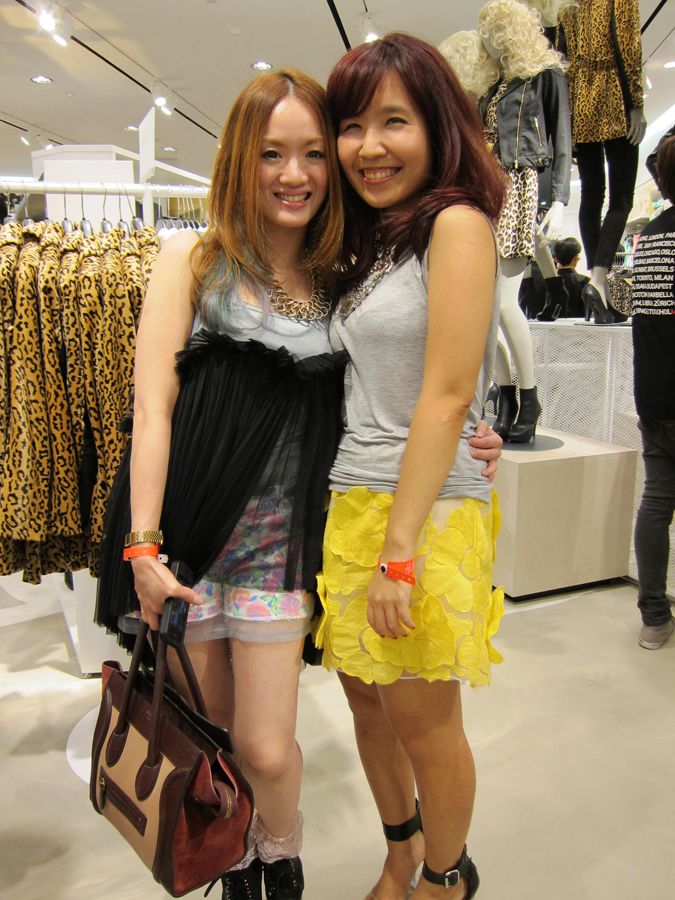 I challenge you to find another prettier hairstylist wtf. Many of you are always asking where I do my hair-- go to Wenawave, Times Square/ Sunway Giza and ask for Yen! (Note: Yen is only in Giza on Mondays.)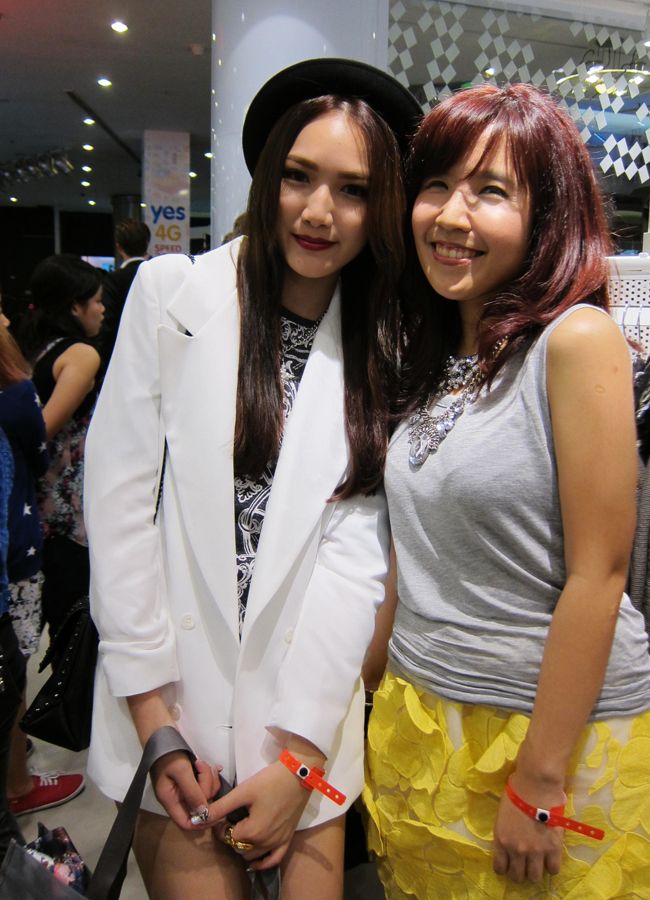 With Jane aka
Chuckei
, whom was contemplating various H&M leather products throughout the night.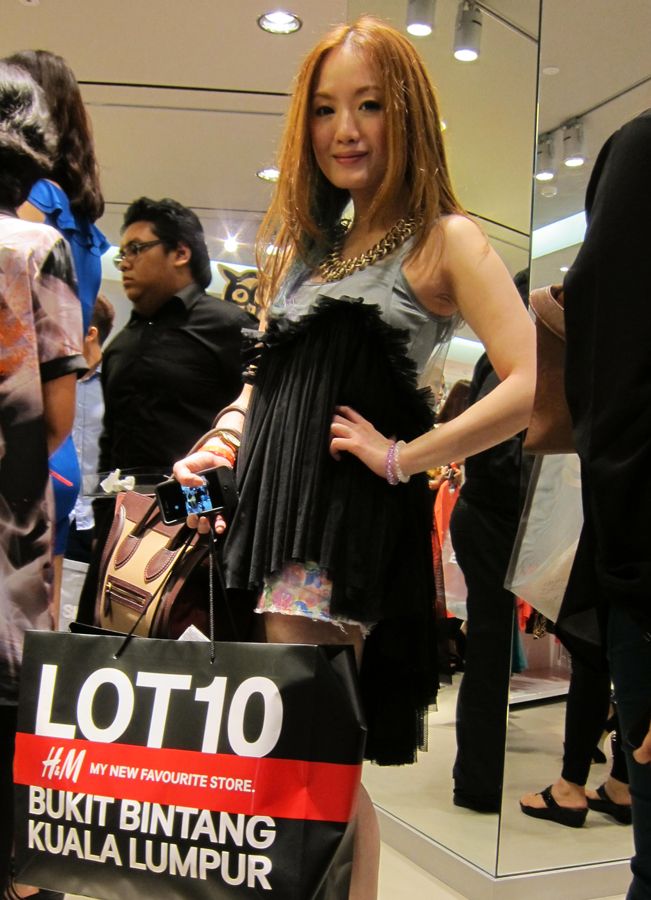 Yen was wearing a mermaid tulle top from
AZORIAS
! Also available in
pink
.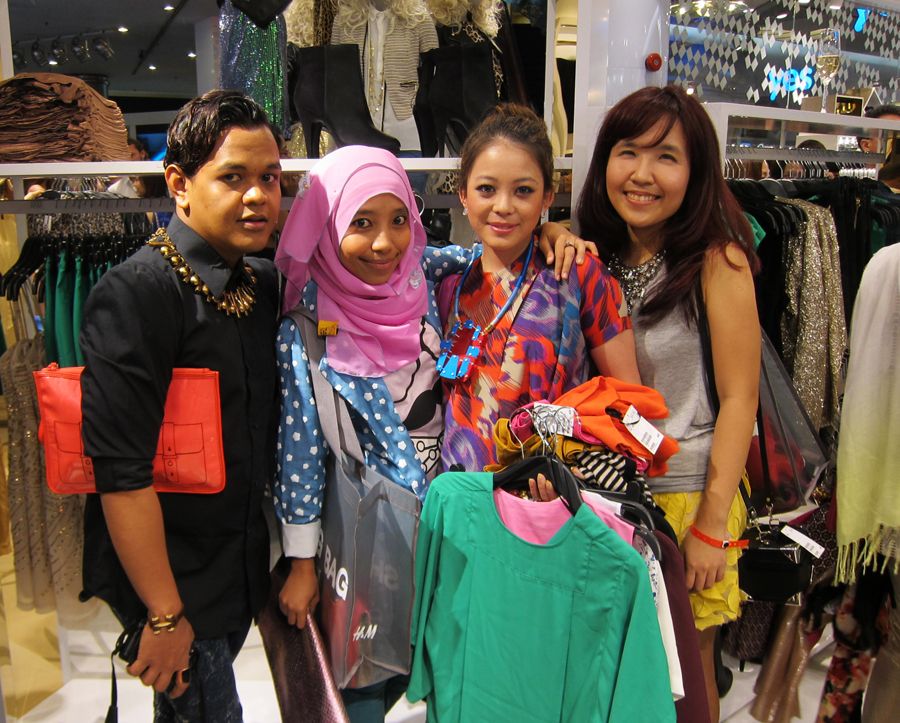 With
Jezmine
and
Vivy
.
Met so many people that night! I think I spent 75% in H&M of the time chatting/ bumping into people I haven't seen in a long time. But shopaholics being shopaholics, will bid our hurried goodbyes after seeing something that catches our eye, hehe.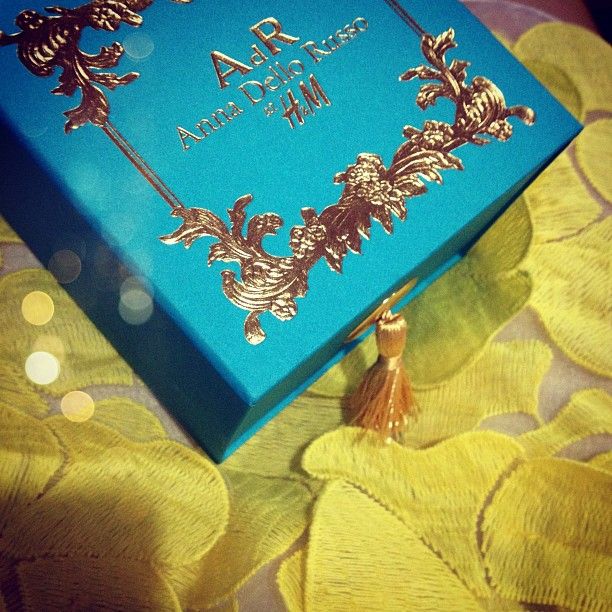 Part of the goodie bag that night-- a heavily embellished Anna Dello Russo luggage tag; just the way I like them! :P
Outfit for the night: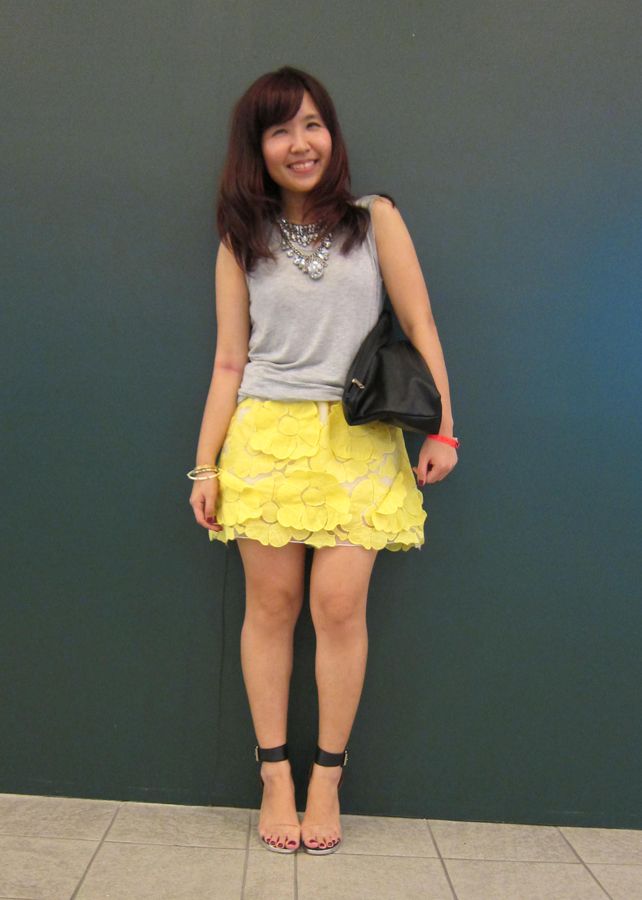 Gray muscle tank with asymetrical back-drape: Korea
Sunshine floral applique skirt: AZORIAS
Diamante necklaces: Korea
Bracelets/ rings: Korea
Ankle-strapped heels with clear perspex heels: Jeffrey Campbell
Floppy oversized zipper clutch: Korea
Adore my
AZORIAS
skirt max! And my new shoes. :D
Guess how many necklaces I have on?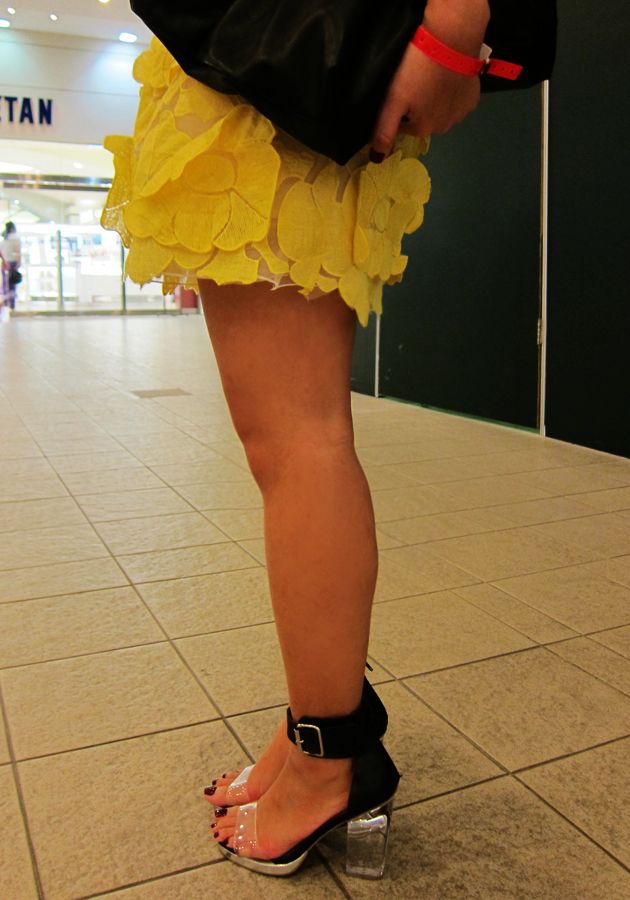 Another better look at my heels. Love it so so so much! I don't need the MMM x H&M perspex-heeled boots (
*click*
) when I have these Jeffrey Campbell babies. :D
My buys for the night: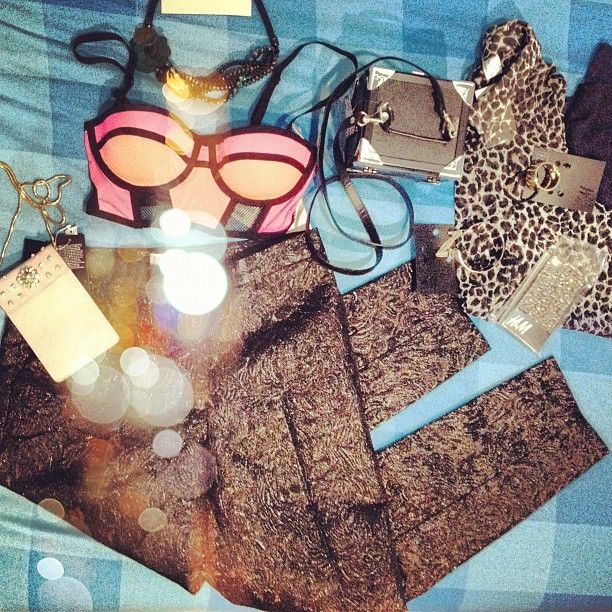 Mainly accessories though! Love the colorblock bra (with mesh netted inserts!!) and the brocade pants. :D
What about you? What did you snag from the H&M opening? :D And after all the anticipation and hoo-ha, did H&M live up to your expectations? Let's discuss! :D