Blogging about a random day in Korea!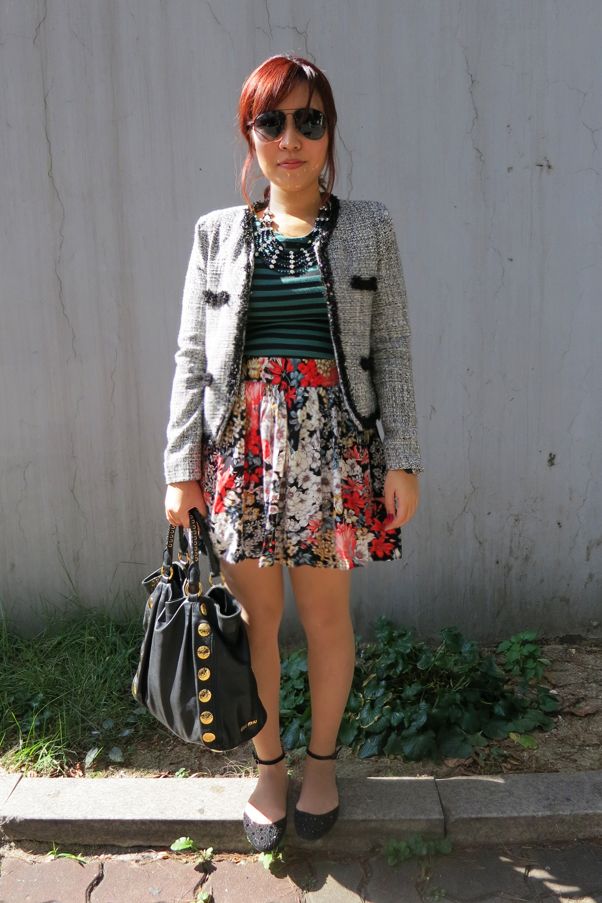 Green/ black striped top with exposed backzipper: Korea
Multicolor floral print skirt: AZORIAS
Black tweed jacket: Korea
Black beaded diamante choker: Korea
Black ankle-strapped studded and diamante suede flats: Zara
Bag: Miu Miu
I look exceptionally short because my boyfriend is exceptionally tall.
*in denial of own height*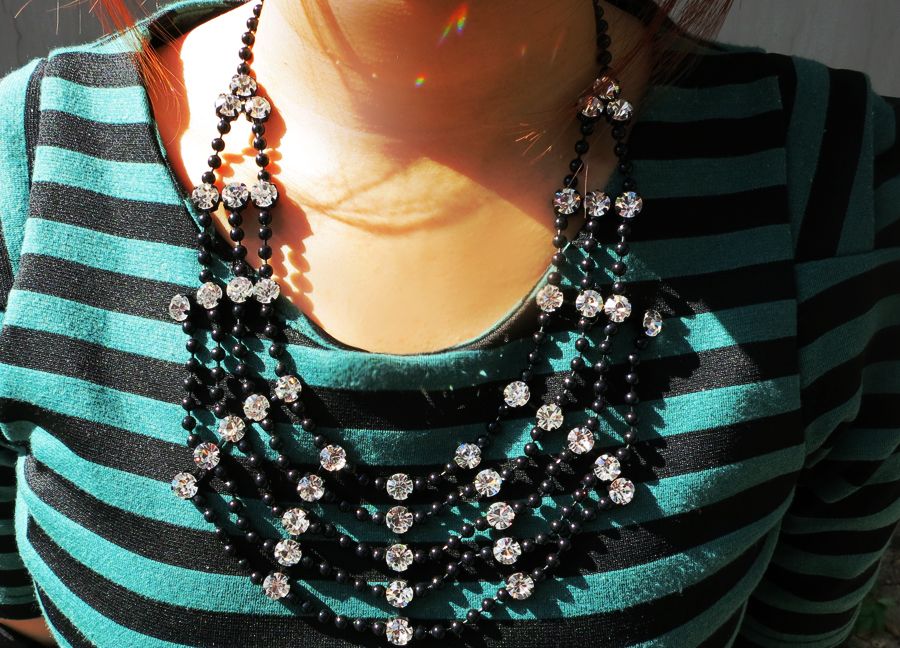 Favorite necklace of the moment.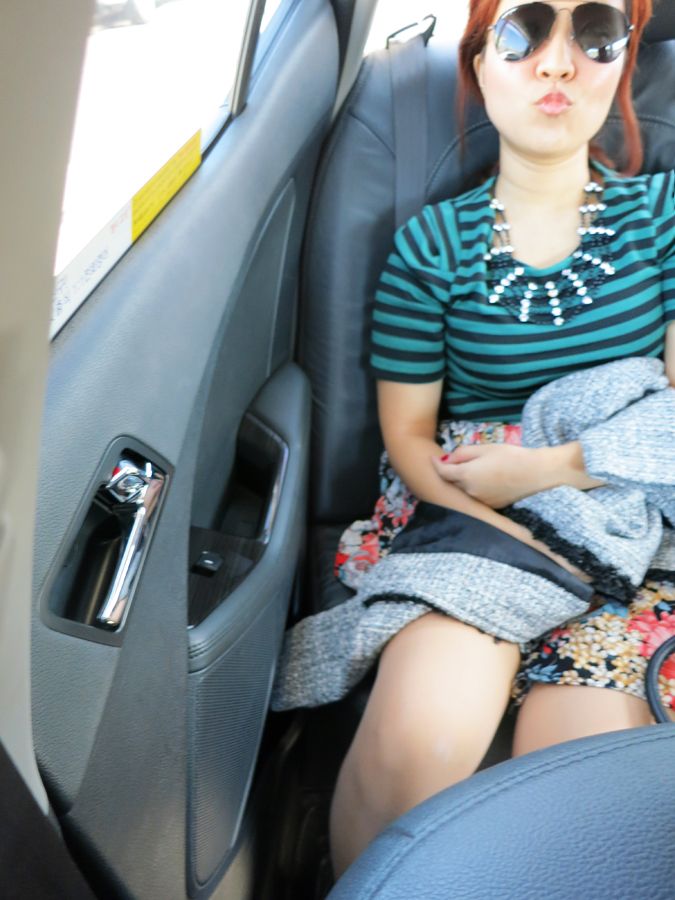 Boyfriend sneaked a shot of me in the cab.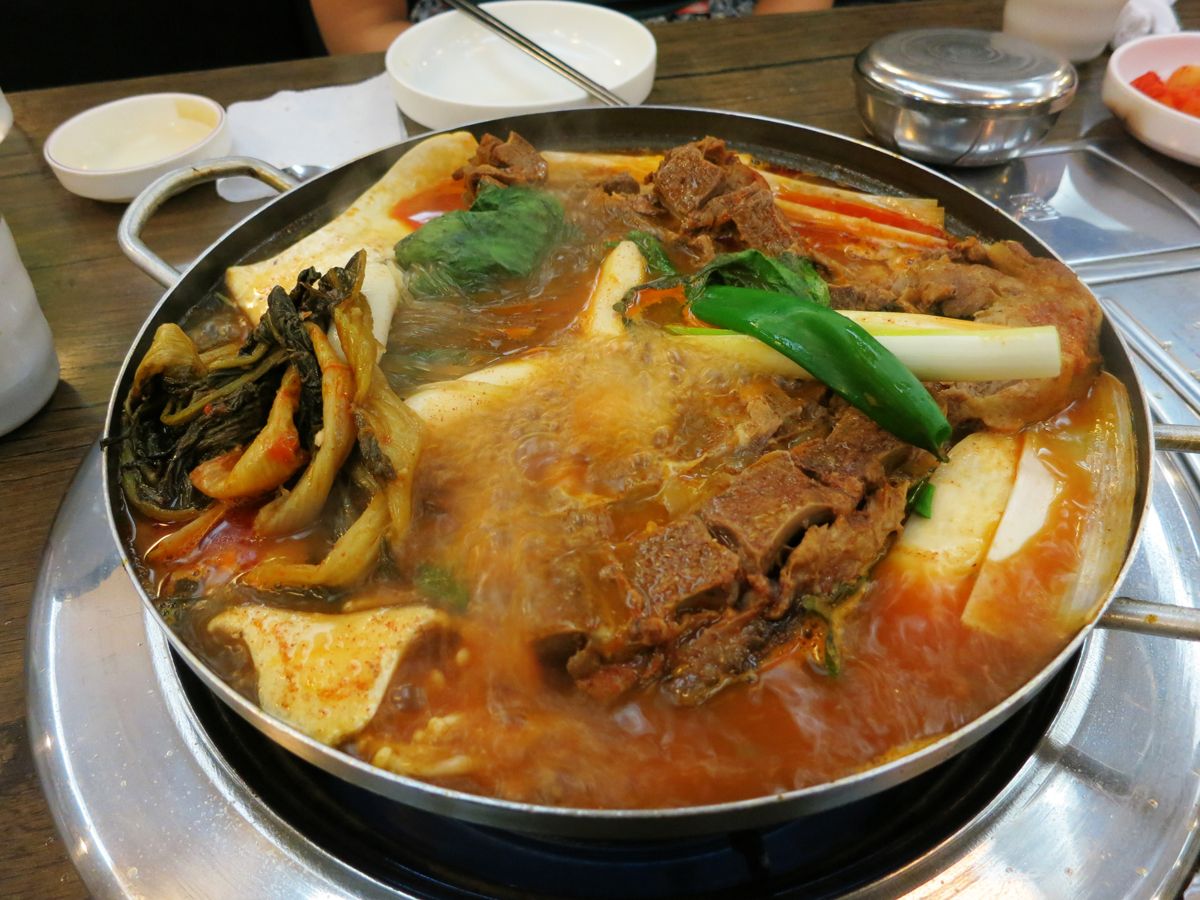 One of my favorite food in Korea!
Gam Ja Tang
감자탕. Also fondly referred to by us as Korean Bak Kut Teh, and is actually (tender and fleshy) pork ribs and potato in a spicy stew. So yummy, especially on a cold day!
Portion (meant for two) looked quite big....
... but proved to be no problem for us!
Me on my new ride wtf.