It was a lazy weekend morning in Singapore, after a indulgent 2-hour long buffet breakfast at the riverside. We had some time to kill before we were due to check out, so the boyfriend and I decided to walk to the nearby Merlion Park to act the part of a tourist.
Trivia time: Despite having been to Singapore for umpteenth times and working there for more than 2 years, I have never been upclose and personal with the Merlion!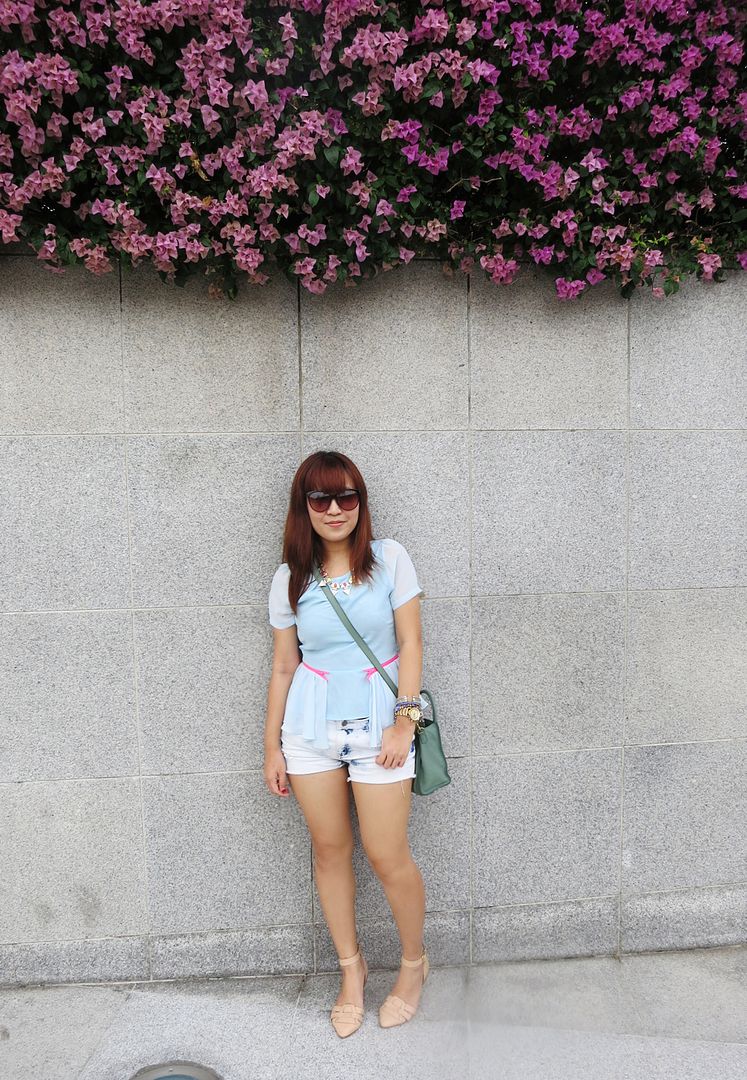 Wearing a peplum top from
AZORIAS
. I brought a pair of pants to go with it, but while unpacking in the hotel room, I realized I left my pants at home!
"Baby! WARDROBE CRISIS! I have to walk out with no pants!!"
"Hmm? What do you mean?"
"I forgot to bring the pants for this top! Now my outfit is RUINED!" *drama*
"Never mind. I have a solution for you."
*hands over his shorts to me*
-__-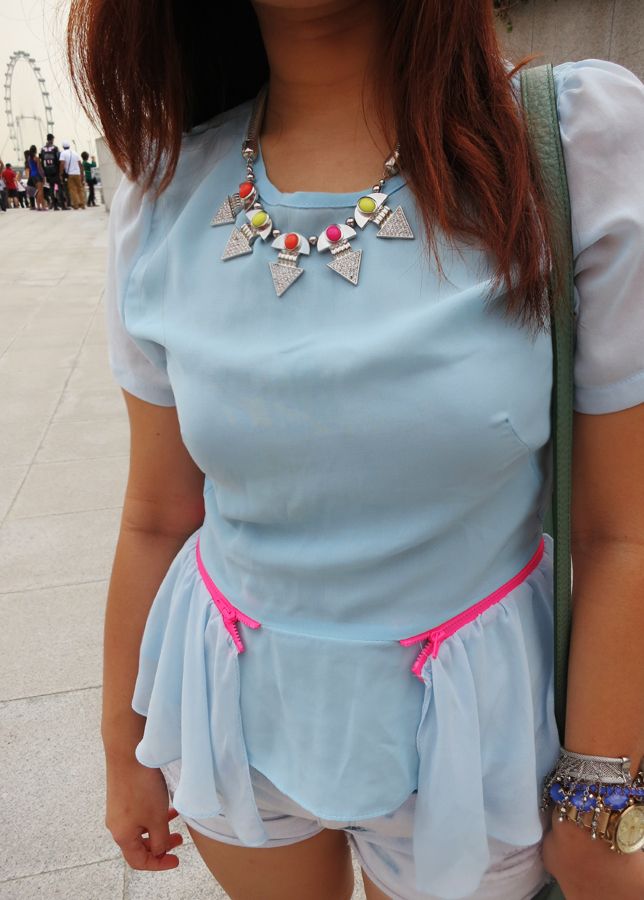 I fell in love with this top because of 1) the neon pink zippers, 2) the peplum is actually detachable (via the zippers)!
But my love for this top triple-fold when I realized just how
vital
these functional zippers are...
Halfway through buffet, the waistline of the top was getting uncomfortably tight, but by unzipping the zippers a little, I managed to loosen the waist of the top! Woohoo, love it when fashion gets functional. :P
Detachable peplum top with neon zippers: AZORIAS
Faded denim shorts: Cotton On
Neon silver arrow necklace: Teeny's
Bracelets: Korea/ ASOS
Sunnies: Celine
Nude ankle-strapped pumps: Zara
Bag: Celine
Compulsory tourist-y shoots.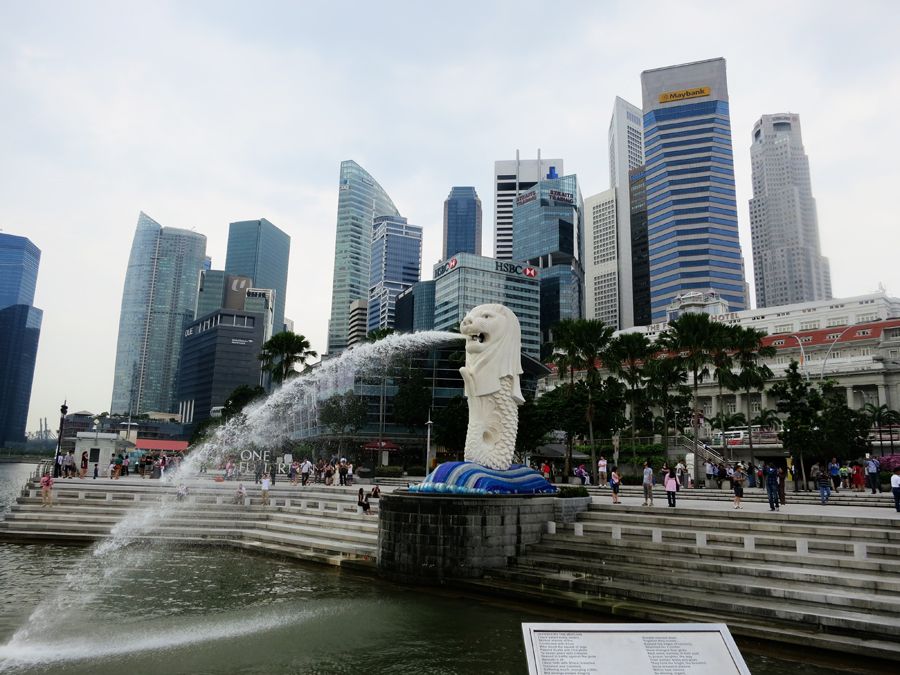 Credit of this stunning shot goes fully to the boyfriend!
Was trying to take a cheesy picture of the water seemingly sprouting out of my mouth, but the boyfriend refused because it is so 'overdone'. T___T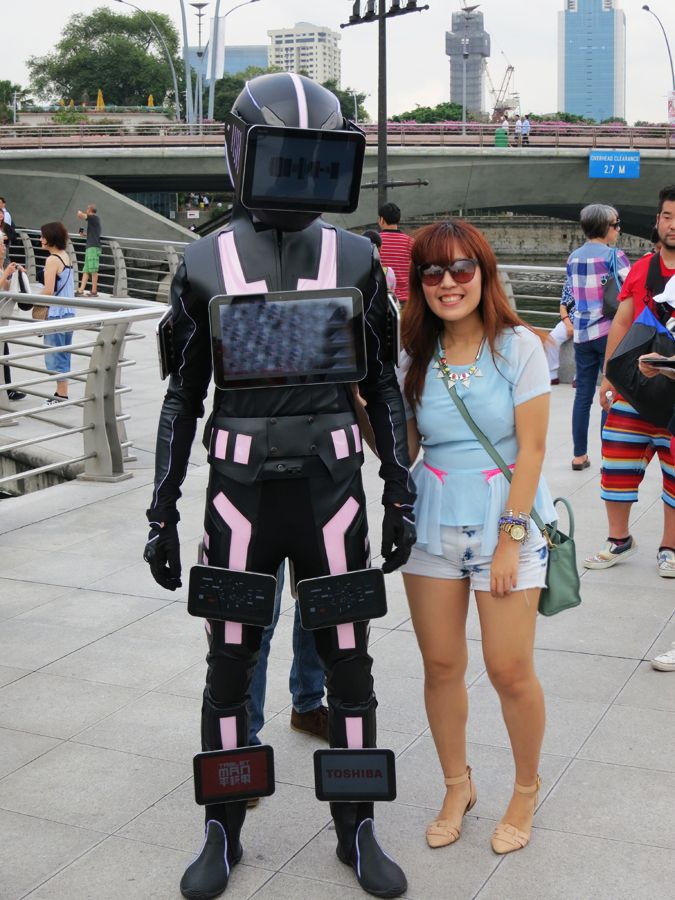 Meet the Tab Man. Always appreciate an interesting marketing effort!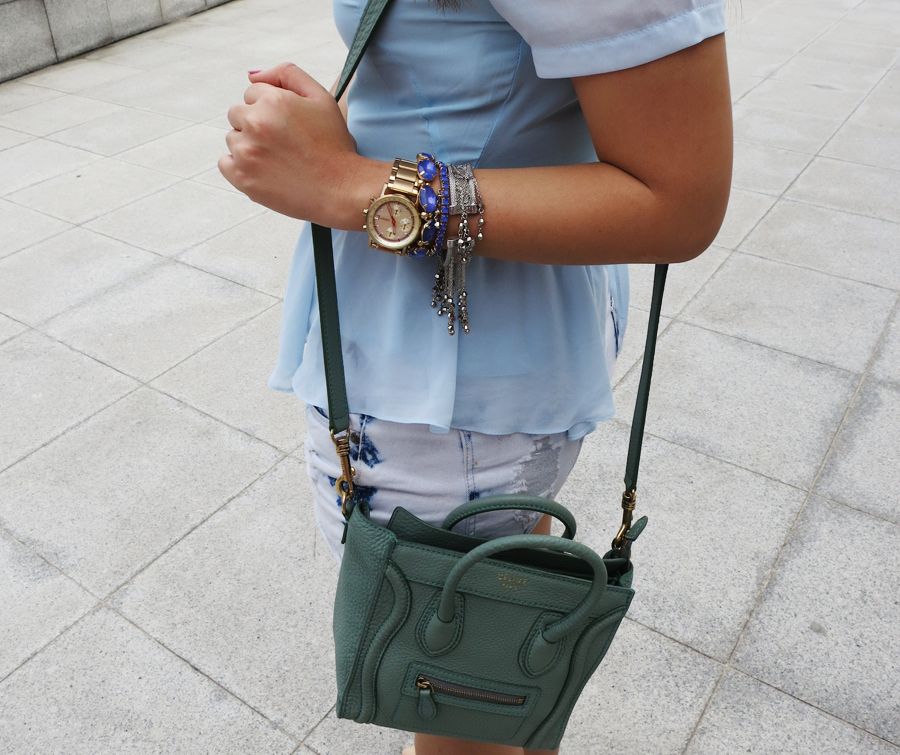 Shades of blue.
There was a miniature Merlion statue in the park, and the boyfriend forced me to take a picture with it because we are of the same height. T____T