I was in Singapore over the weekend (mentioned
here
)-- and boy, was it a whirlwind weekend! The main purpose of the short trip was to meet Jing who had a job interview scheduled in Singapore (yes, she *may* work in a hospital in Singapore in the near future!), and we decided to congregate in Singapore for a mini family trip. Unfortunately though, my dad and brother couldn't join, as my brother's SPM starts this week, and my dad insisted on staying at home to
guard my brother like a hawk
take care of my brother. :(
What I wore to the airport: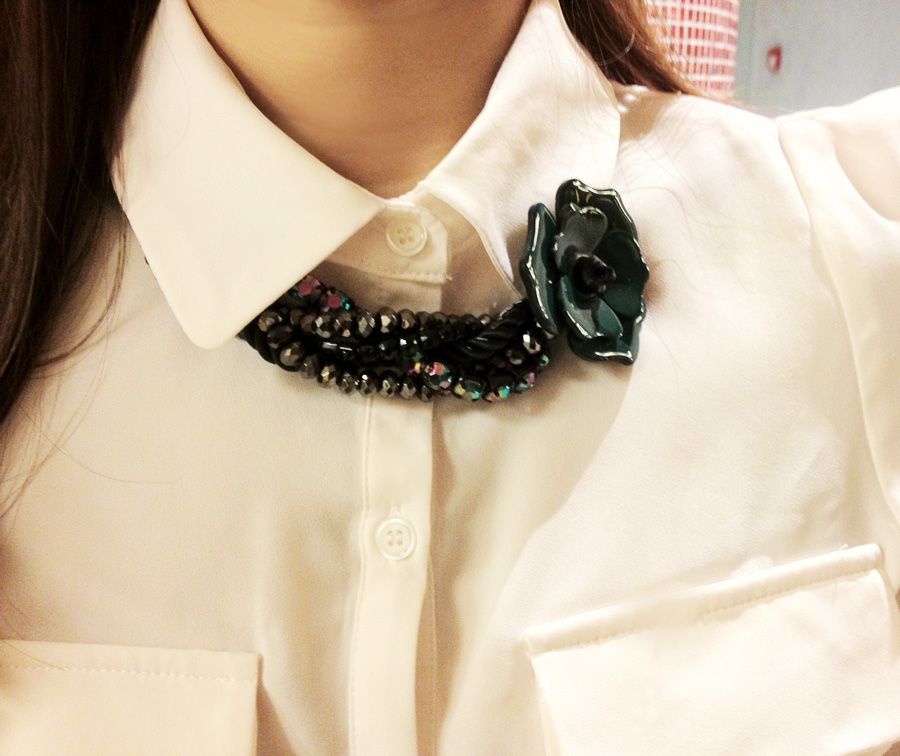 White double pocket shirt: AZORIAS
B/W polka dot shorts: AZORIAS
Floral corsage beaded necklace: H&M
Spiked and crystal encrusted ankle-strapped flats: Zara
Floppy leather zipper clutch: Korea
Went for comfy basics (is it weird that my basics involve polka dots wtf).
Also, I have china doll bangs again because I went to a new salon for an emergency fringe-trim, and the salon snipped off my bangs without asking in advance. T_T
On another note, this is my bed over the weekend: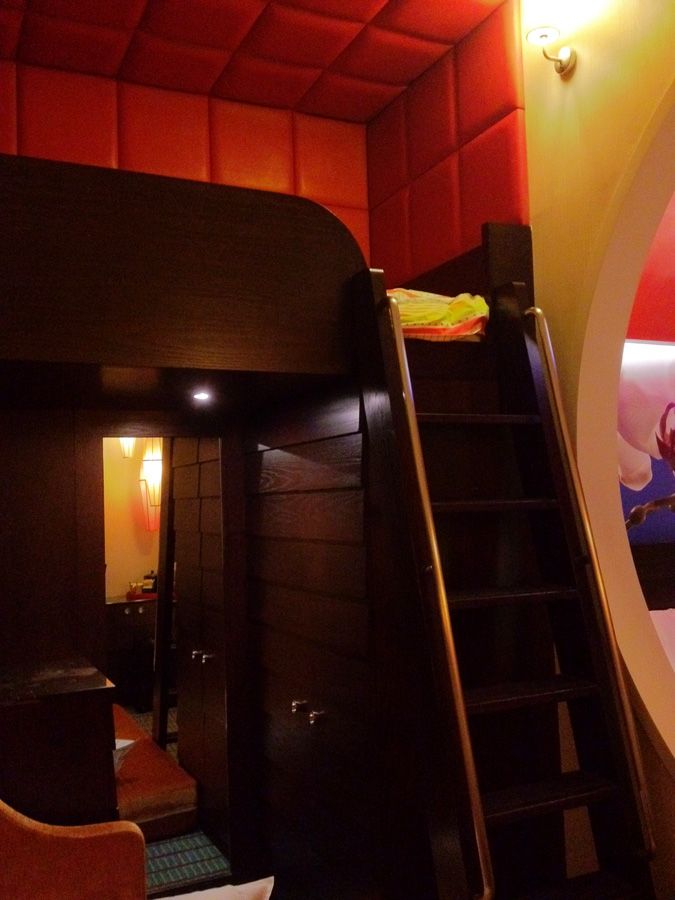 I got shunned to sleep here (the children area, I suspect) because I am the shortest in the family. -___-
Nonetheless, it's cool eh? Can't wait to do a room tour of our hotel room!
But for now, I gotta run, as I need to pack... Because I am going to Singapore tomorrow again! :D