One of my favorite places to go to over the weekend is
Yut Kee
at Jalan Dang Wangi, Kuala Lumpur, which probably needs no introduction to KL kids. My grandparents went to Yut Kee when they were young, so you can imagine how old is this place! I just like the old-school charm of the place (since 1928!!), and the food is pretty decent as well (rumor has it that its food used to be way better in the older days, but personally it is still decent to me).The boyfriend usually brings me there when he wants to score brownie points with me, haha.
Happy 'cause we got our own table! The lunch crowd (even at 2.30pm -_-) is CRAZY, so it is common to have to share tables. How do you like the old-school interior!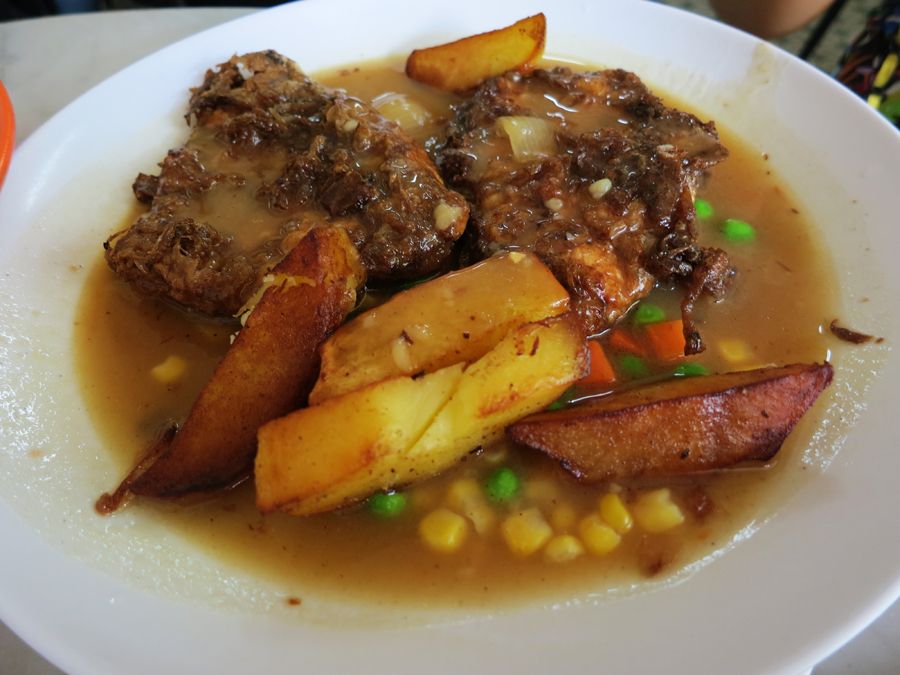 My staple-- Hainanese pork chop. One of the best pork chops in town, I reckon. Especially at its price! Tender and juicy. But the serving is a bit small for me (*ahem*) so usually we order some sides as well.
Such as the Roti Babi, one of their specials. But for this dish, I have to admit that the standards have dropped! When I first learned driving (that was 10 years ago FML), my driving instructor would make me drive to KL and treat me Roti Babi, and it was way tastier back then.
Anyway, one of my favorite bit about Yut Kee is that it was run by 3 generations consecutively (all of them the only son to take over the business), and the reason why I know about it is 'cause I have read about it in different publications. You can read one of the articles
here
. The fact that it is a family legacy makes it heart-warming for me. See, food is not only about the stomach, it is about the heart too!
Ok moving on to my outfit of the day hehe.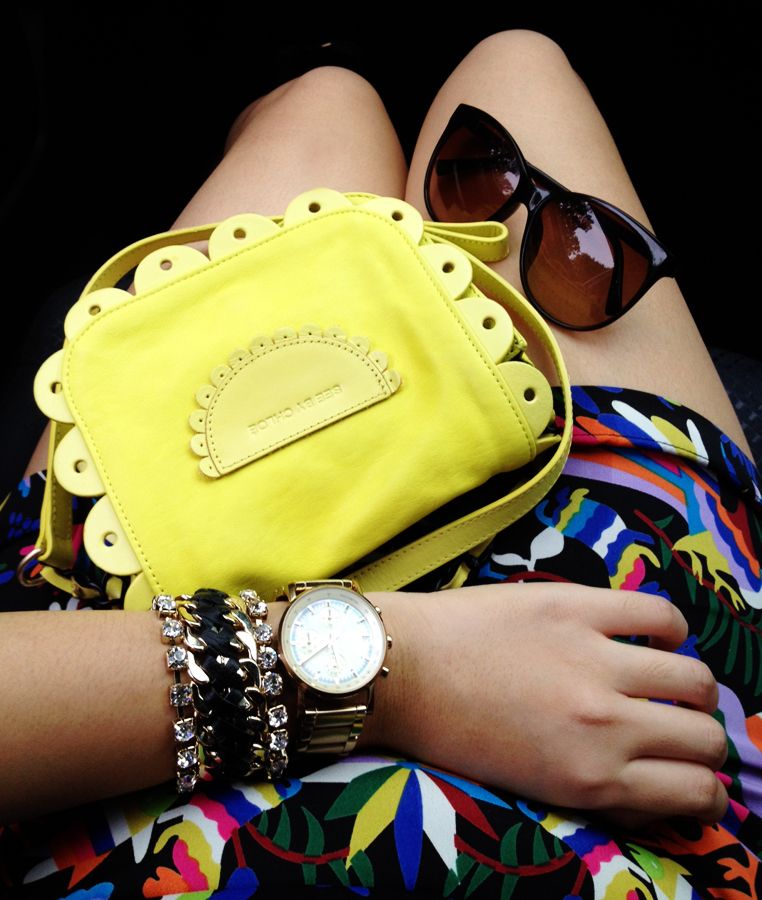 I have always wanted a neon colored bag, and this See by Chloe one is perfect! Love how the loud color clashes with the cutesy design.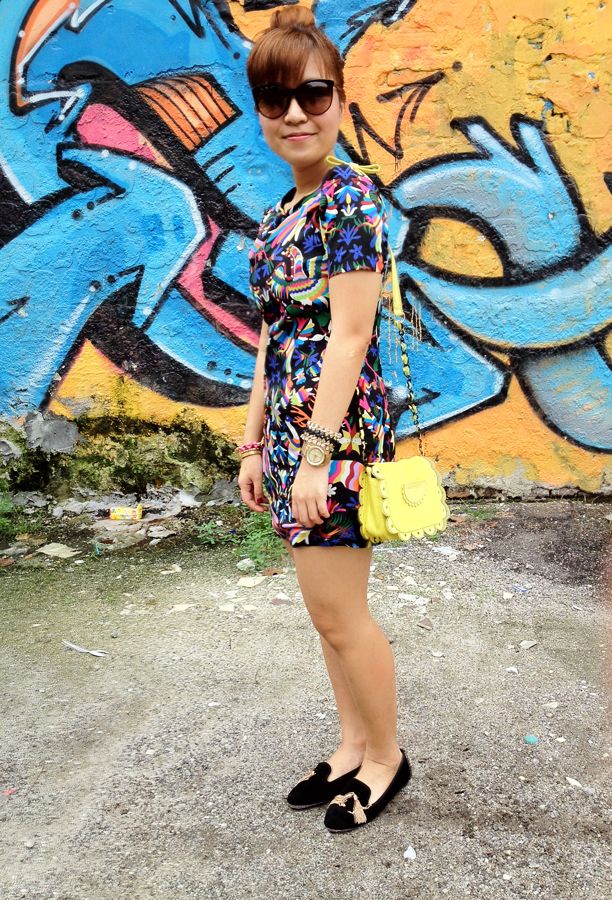 Wearing a happy animal cartoon print dress from
AZORIAS
.
I have a little back story on this dress. Now, my boyfriend doesn't understand animal prints, and I thought he would HATE this dress what with all the strange animal in bright funky colors. But during the day, he looked at me quietly and asked me, "Where is this dress from?" to which I lowered my head and answered sheepishly, "
AZORIAS
", thinking that he would scold me for bringing in such a 'weird' dress. Instead, he looked at it appreciatively and said-- "Nice. I like it."
!!!!!!! I can't think of a single animal print/ shaped item I have that the boyfriend likes. But I guess he does know best because this dress sold like hot cakes on
AZORIAS
!
I don't have a close-up of the print on my dress, but here's a picture that I stole from AZORIAS'
Instagram
: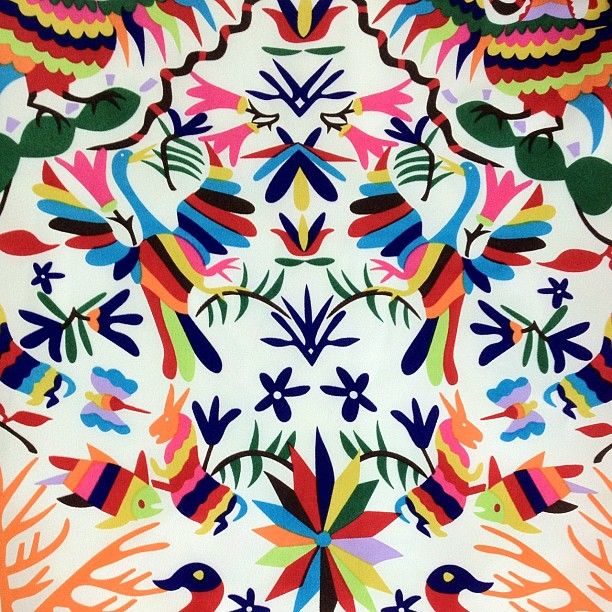 It's a white version, but the print is the same. SO HAPPY right the print! :D (Both the black and white versions are all sold out now, and NOT restockable, sorry girls!)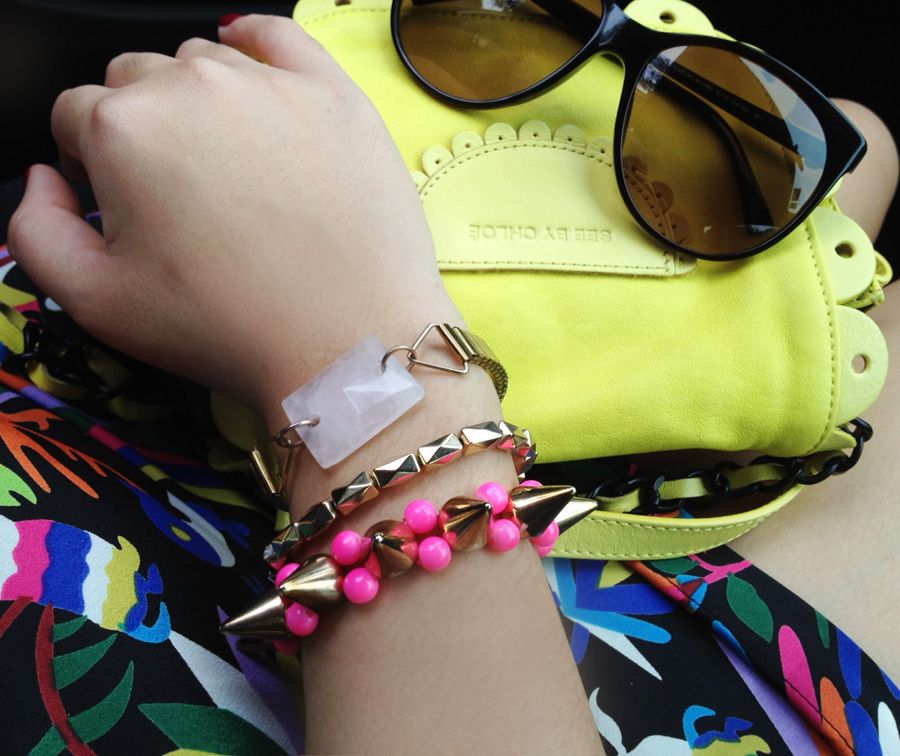 Arm party on the other hand. I get a lot of compliments on this neon spiked bracelet! If you like it as much as I do wtf, I suggest you better quickly check out
AZORIAS' FB page
for the Christmas Giveaway. ;)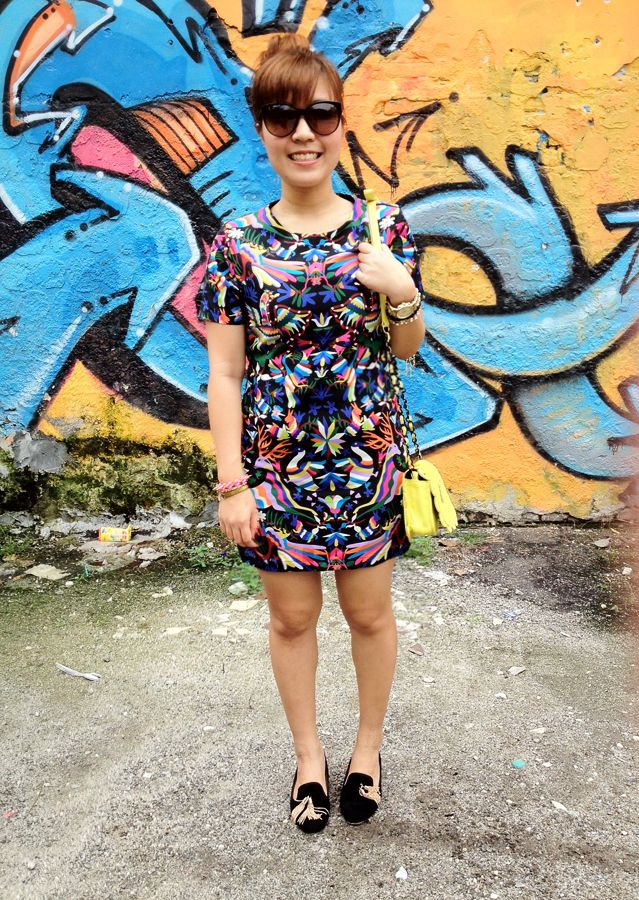 Happy cartoon animal print dress: AZORIAS
Bracelets: Korea/ ASOS
Sunnies: Celine
Suede slippers with gold tassels: Korea
Bag: See by Chloe
One of my favorite Sunday outfits in awhile. :)