Mmmphh, maybe it's all the year-end festivities, but I have been feeling ridiculously happy for the past few days!
Cookie at a Christmas party on Christmas eve: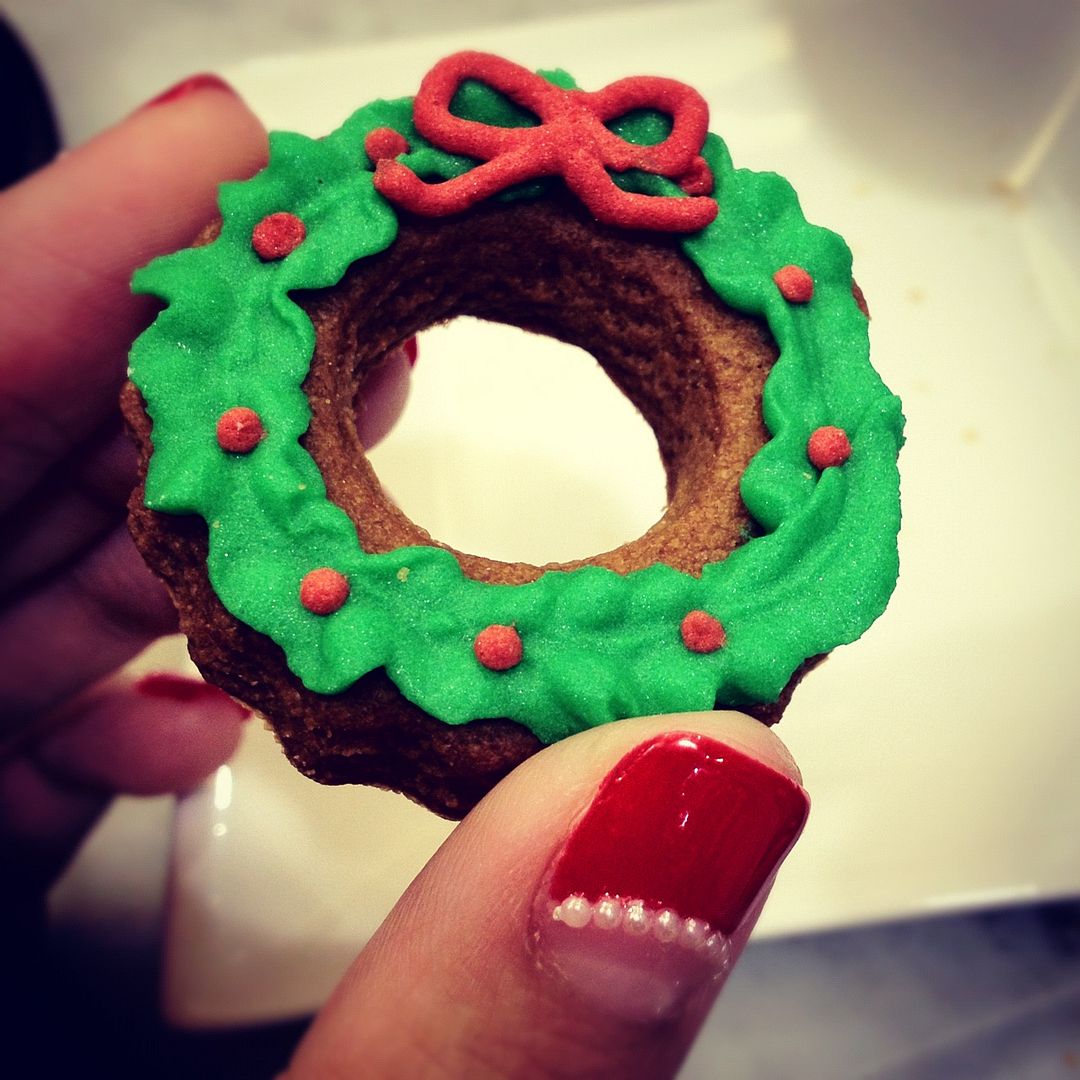 Those are tiny pearls on my revamped french manicure-- my own design, hehe. I wanted festive and X'mas-like nails, so I got them done over the weekend. Do you like them? :D
Since these are gel nails, they should last me till end of next month. By then, it's time for a new manicure for Chinese New Year! Will be fun to think of something totally different but yet red (for auspiciousness) for CNY. :D
Back to a Christmas-related note, AZORIAS is having an extended Boxing Day sale, whereby you get 10% off storewide (sorry
ar
, the actual Boxing Day sale has ended, if you missed out on it, you must sign up for the newsletter
here
), even on sale items! Hop on over to
shop till you drop
.
Hope all of you had a lovely Merry Christmas! :)