I am screwed!
*dramatic sigh*
I am talking about what to wear for Chinese New Year.
*cue dramatic sigh again*
Typically, I always insist on wearing red (click
here
to see what I wore for the past years), but I couldn't find anything red that I fancy during our Hong Kong/ Zhuhai holiday recently (I wanted to buy something from overseas 'cause I didn't want to wear what everyone is wearing hehe), so I decided to relax my guidelines a bit, and told myself that I will settle for any bright color.
In the end, I found this gorgeous green crochet lace dress (picture of it coming up in a shopping haul post soon) with a frilly skirt trimmed with ruffled tulle. BEAUTIFUL.
Alas,I saw this color chart that was posted on
AZORIAS Facebook
recently. It supposedly lists out auspicious/ inauspicious colors for different zodiac signs:
I am an Ox. If you look at the inauspicious colors for Ox, it's GREEN!!!
DRAT!!
*kicks stones around wtf*
And my auspicious color is actually red. Go one big circle still come back to red, haih.
I was all angsty, 'cause where am I going to find something nice in red in such a short period of time! T_T And I am quite superstitious in the sense that I must wear something NICE on the first day of CNY, and not just wear red for the sake of wearing red (like god forbid, a red polo shirt or something)-- I feel that wearing something pretty kind of determines the 'luck' for the rest of the year. :D
Anyway, I guess I am quite lucky, 'cause when I went through
AZORIAS
' launched products recently, I came across this photo of this skirt: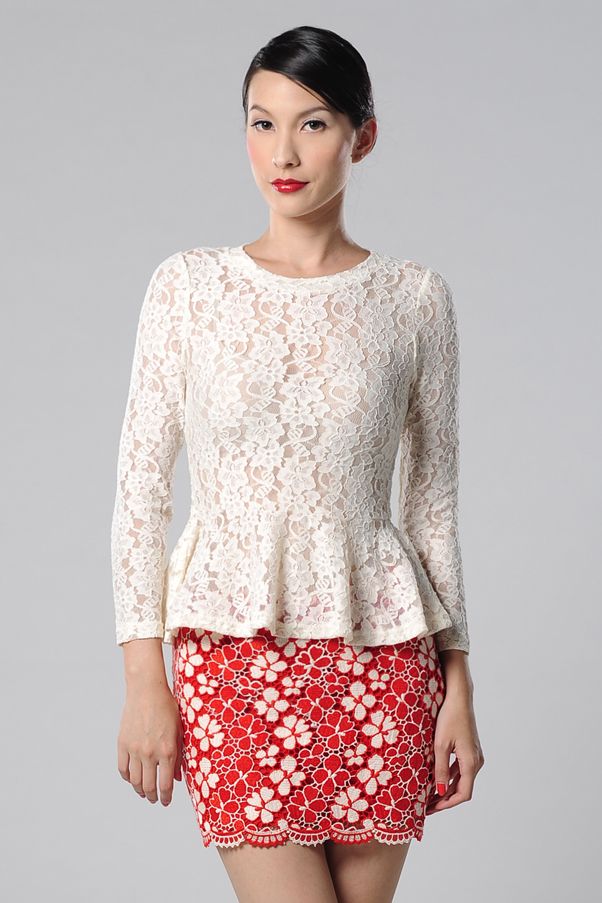 As luck has it, I actually kept one for myself but I forgot all about it! It's perfect for CNY right!
CNY wardrobe crisis averted haha.
If you all are interested, you can find it
here
, but I think there are not many left. :/
Anyway, if you are still looking for something appropriate to wear for CNY (unlike me who has already settled this headache wahaha), you can have a look at
AZORIAS
' CNY collection
here
.
Now I just got to find the right top to go with the skirt....