I am glad to announce that some of the new year's enthusiasm has finally rubbed off on me! A little late, considering we are already moving into February in less than an hour, but let's just say 2013 was off to a rough start for me. But now, now I am feeling hopeful and excited for the year. :) In fact, I feel a lot more like my old self, happy, cheery, self-assured, big-on-life. And damn, it's a great feeling.
That, and tomorrow being a Federal Territory holiday doesn't hurt one bit either, hehe.
Anyway, to celebrate my current mood, I thought to post up some pretty pictures we took in Singapore last year-end. :)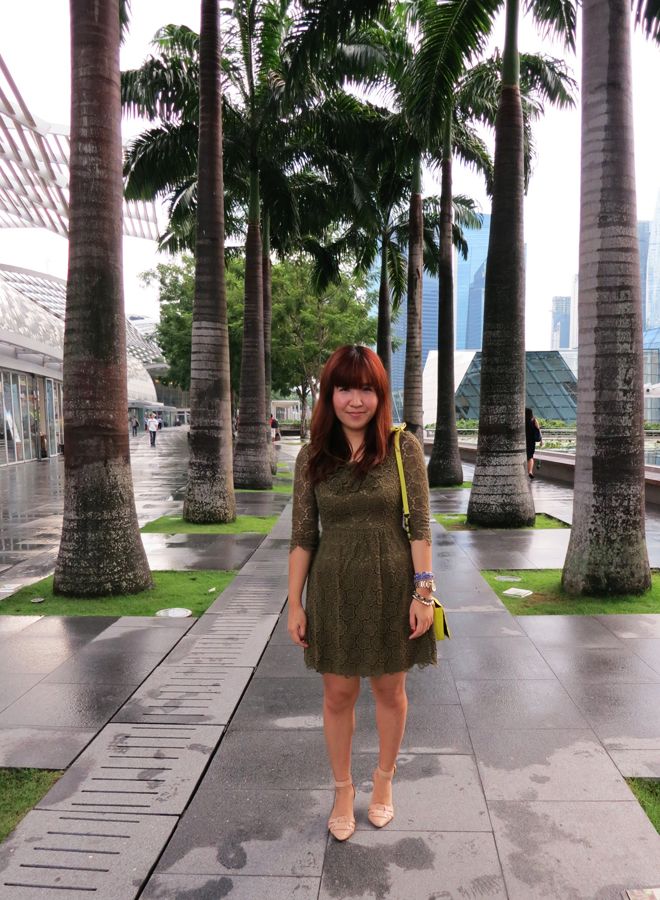 At Marina Bay Sands. This area (near the Boat Quay) is one of my favorite places in Singapore. When I used to work in SG, we used to have weekly drink sessions at Boat Quay-- sipping ice-cold beers and looking out to the waterfront was one of the things I looked forward to eagerly.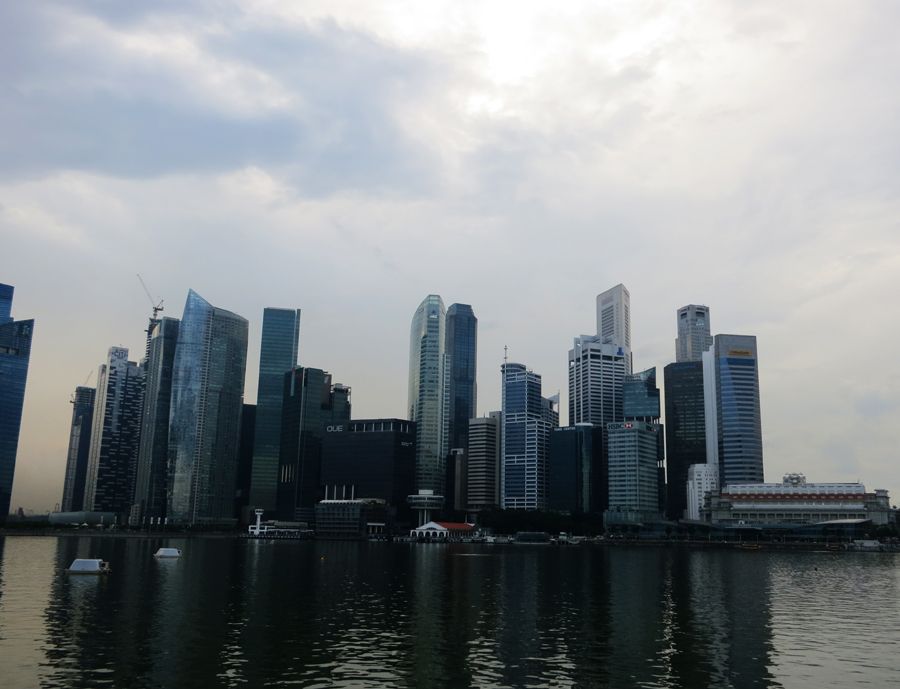 Singapore, you are so beautiful.
The waterfront will always be something that I miss in Singapore.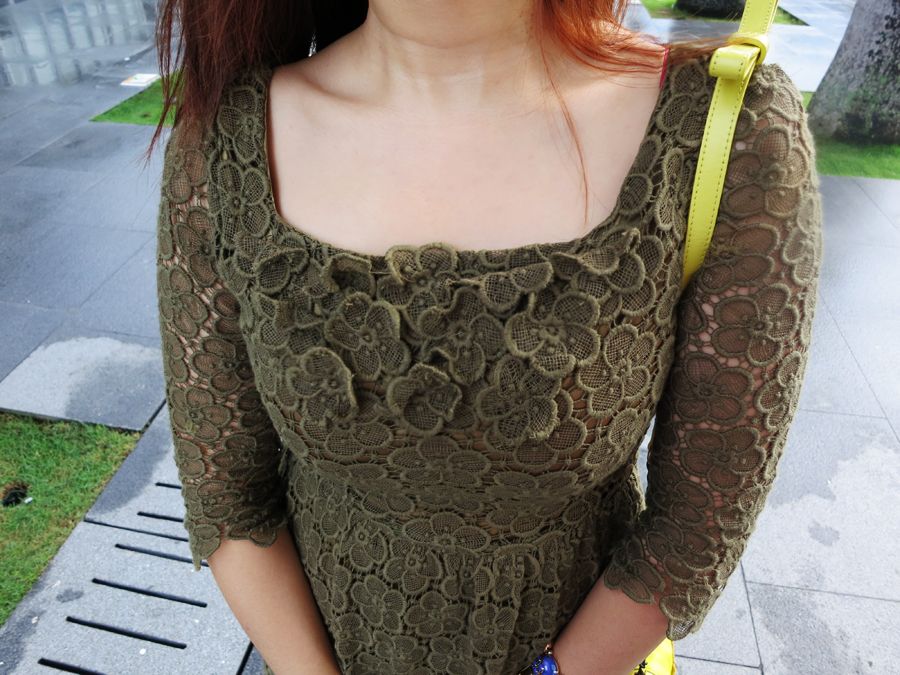 Close-up of my pretty dress. Though I apologize for the fact that the flowers looked a little 'wilted'-- a result of being crammed in my luggage bag.
I still have no idea what this lotus-like thing behind me is. :/
Outfit: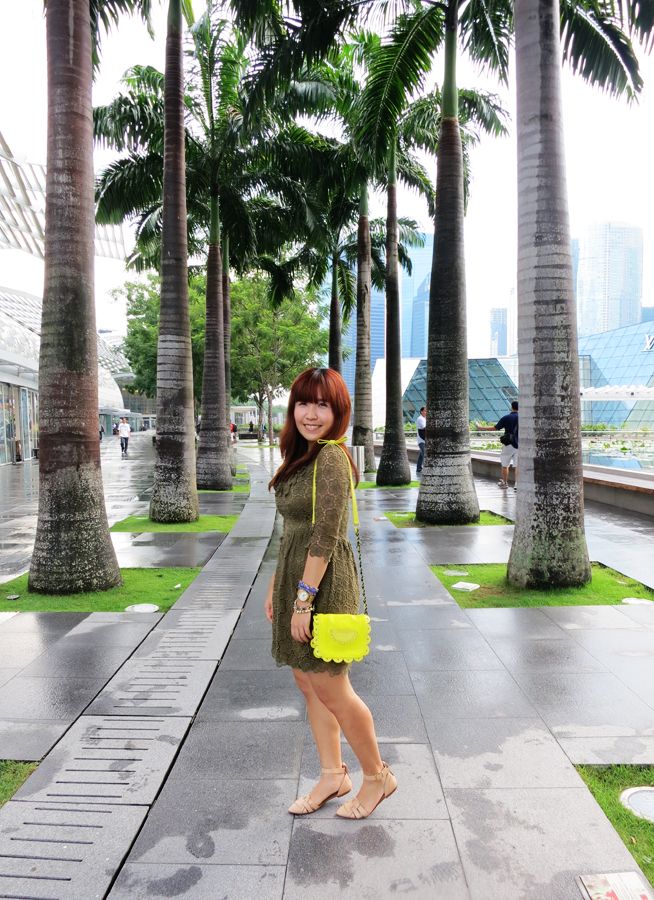 Army green crochet lace dress: Korea
Bangles: All from Korea
Nude pointed flats with ankle-straps: Zara
Neon scalloped slingbag: See by Chloe
Funny I chose these pictures to blog about. 'Cause I still remember vividly, I really was very, very happy that day. :)