One of the dratted things about owning an iPhone is that you don't bring out your camera as much. So the result is that you get a lot of low-quality pictures on your phone which only look good with an Instagram filter wtf. Hence, I do endeavor to bring out my camera more to take
proper
pictures for the blog!
On the flip side though, using a smart phone to snap picture means that I take pictures a lot more often. So I went digging through my phone and found some outfit snapshots that I don't think you guys have seen before!
#1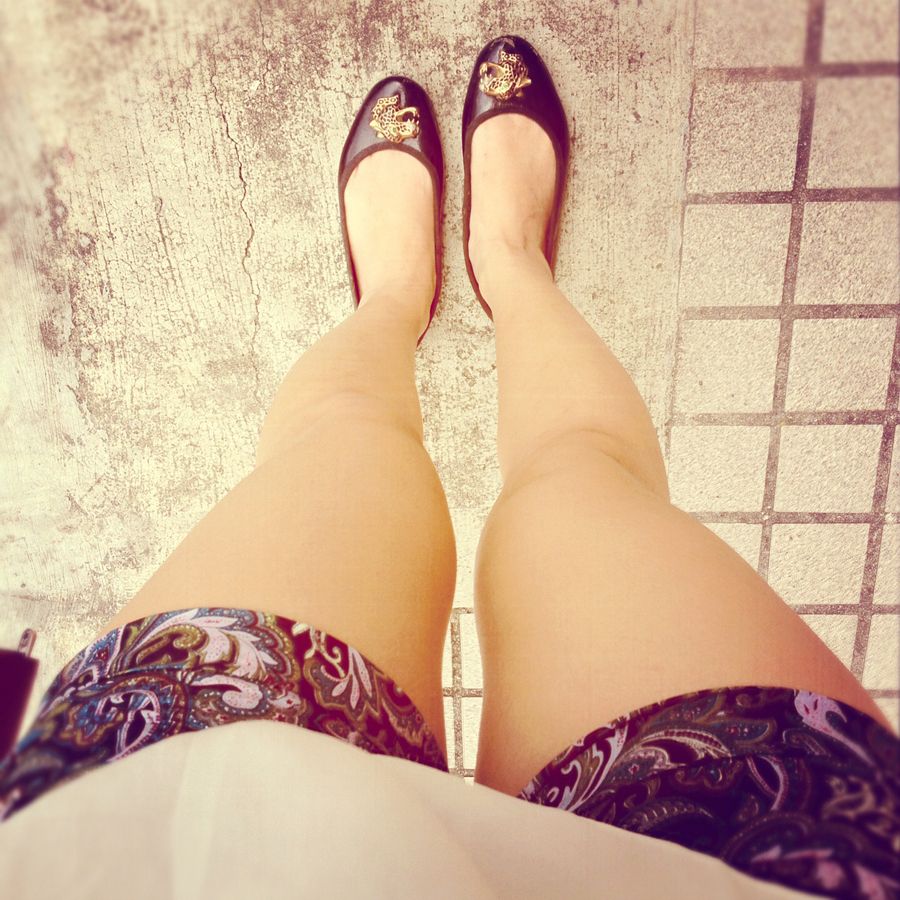 Waring Topman paisley print shorts with Topshop tiger head patent flats for work.
Posted this picture on
my Instagram
, and everyone was beyond stunned-- TopMAN?? Where in the world would any boy wear shorts like that?? Trust me, I questioned that too. But all the better for me though, 'cause then they went on sale and became mine, muahaha.
#2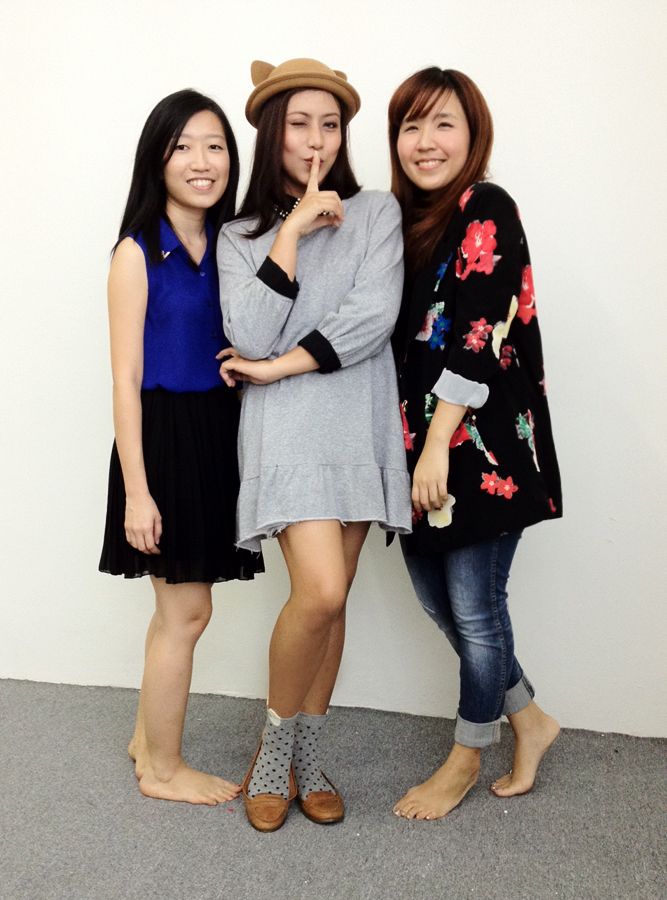 Did a photoshoot in the office for a publication! Will let you guys know when the article is out. :) Eyes looking puffy 'cause I was actually sick on that day but everything was already scheduled. :(
#3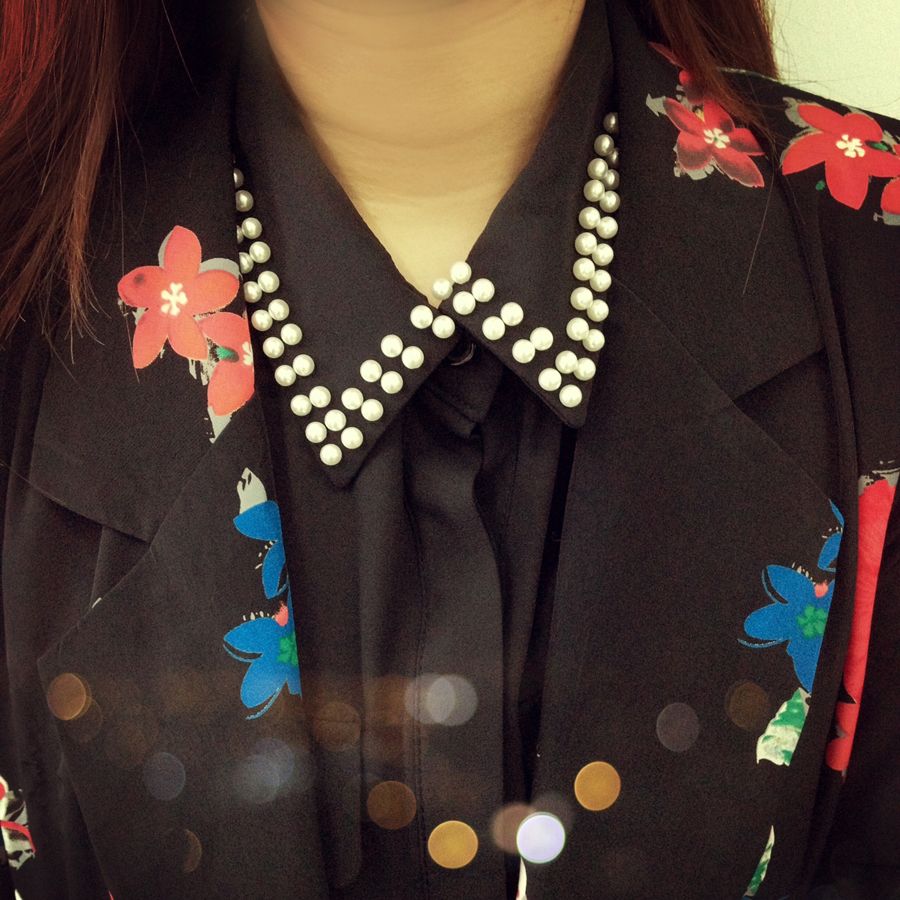 Close-up of my outfit in the picture above. Wearing
black pearl-trimmed collar shirt from AZORIAS
and a black floral print oversized blazer. Did you notice that my model (in the middle) is wearing the same shirt too? :P
#4
After the boyfriend got his iPhone 5 (he was a Samsung user before this), he went on a rampant quest for apps, and suddenly he became a connaisseur in photography apps. -__-
This is a photo that he designed for me, haha. I was wearing Topshop studded flats in it.
#5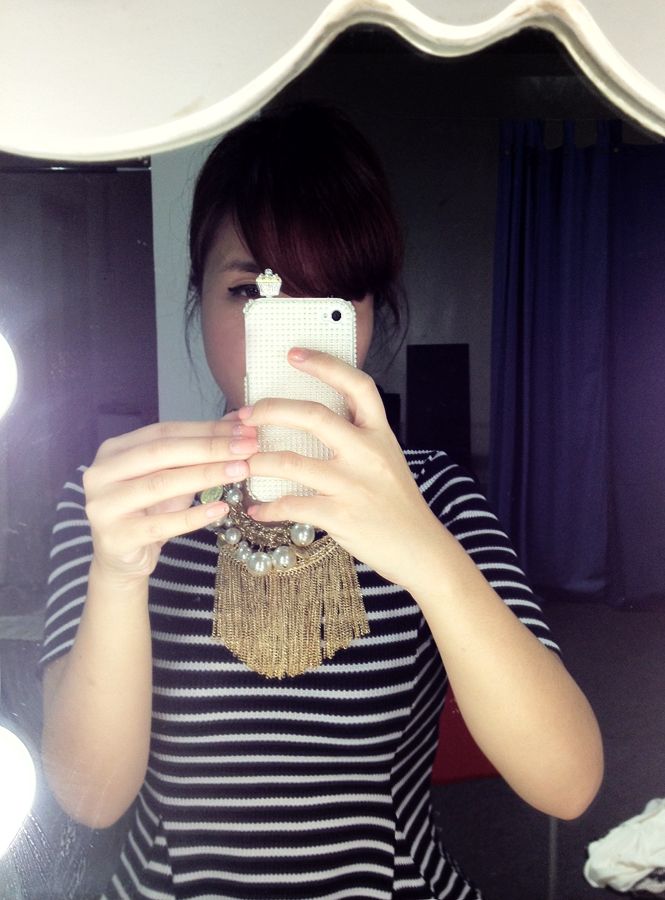 At our product photoshoot. Wearing an old striped peplum top from
AZORIAS
and studded denim cut-offs from Bershka. Pearl necklace and gold tassel necklace are from Korea.
And this was my previous iPhone case-- pearl-studded case with a cupcake earcap (ingeniously topped off with a pearl 'cherry'). I am very anal about my iPhone cases/ accessories! :D
#6
I remember this! It was taken on the day we moved office end of last year. We were required to wear bright colors for good luck and prosperity, so I went with my
AZORIAS apple print peplum top
. Worn with Cotton On denim shorts, diamante necklace from Korea, and Miu Miu bag.
#7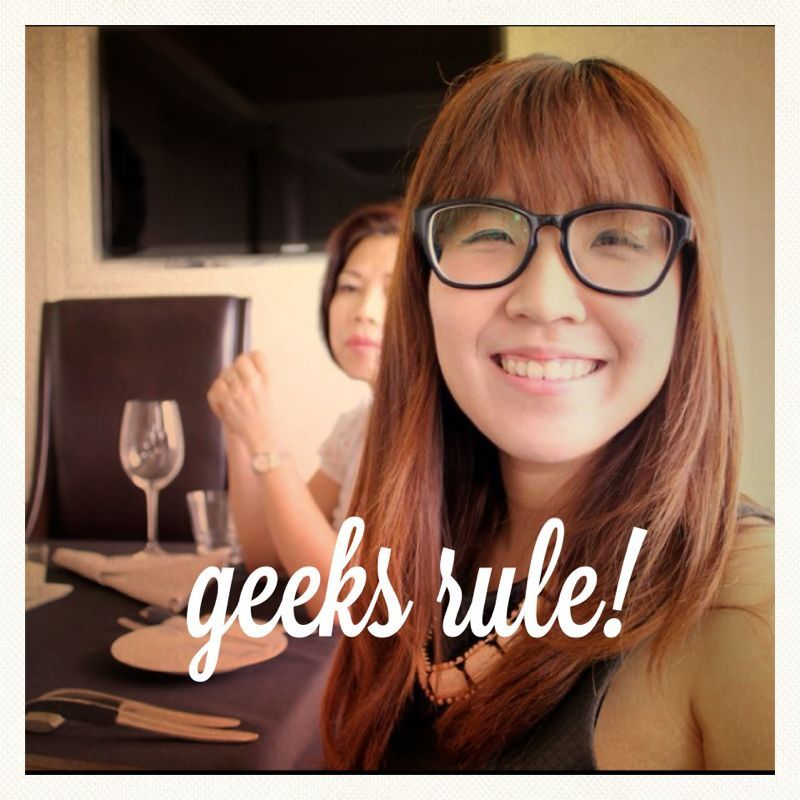 This is not an outfit shot per se, but is another one of the boyfriend's artwork. -___- He wanted to use this photo as my display picture on his iPhone when I call him!! Because he likes me best when I am in glasses and with no make-up, pffft.
#8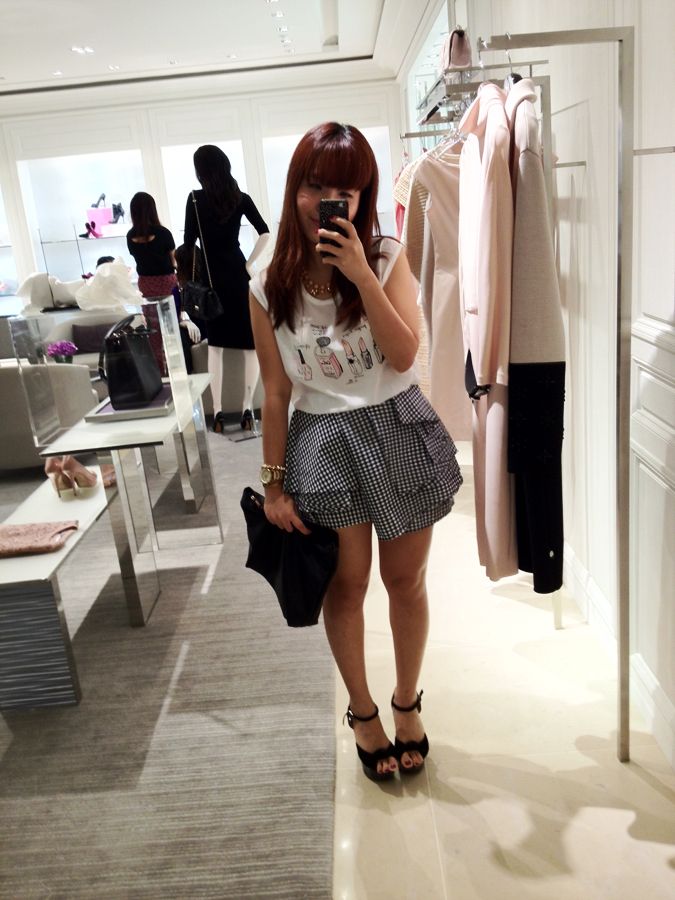 In a Dior boutique in Singapore end of last year (read more
here
) in one of my favorite skirts, an
origami-fold skirt from AZORIAS
. I have better photos of this outfit, but they are stuck in Jing's DSLR (which is stuck in Brisbane FML).
#9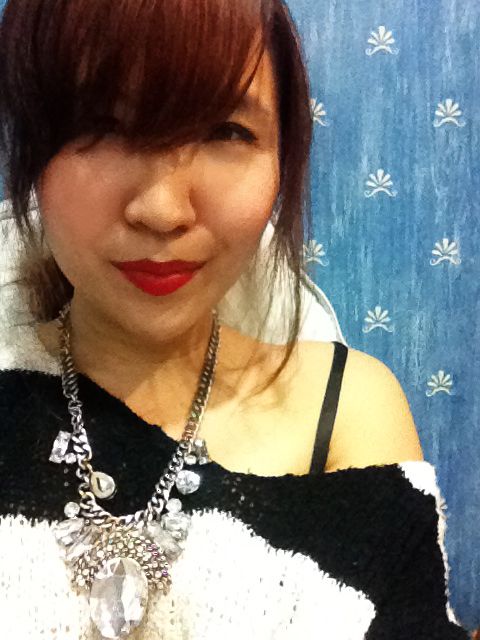 Sucky front shot from the phone. Wore this outfit to have dinner with some girlfriends!
#10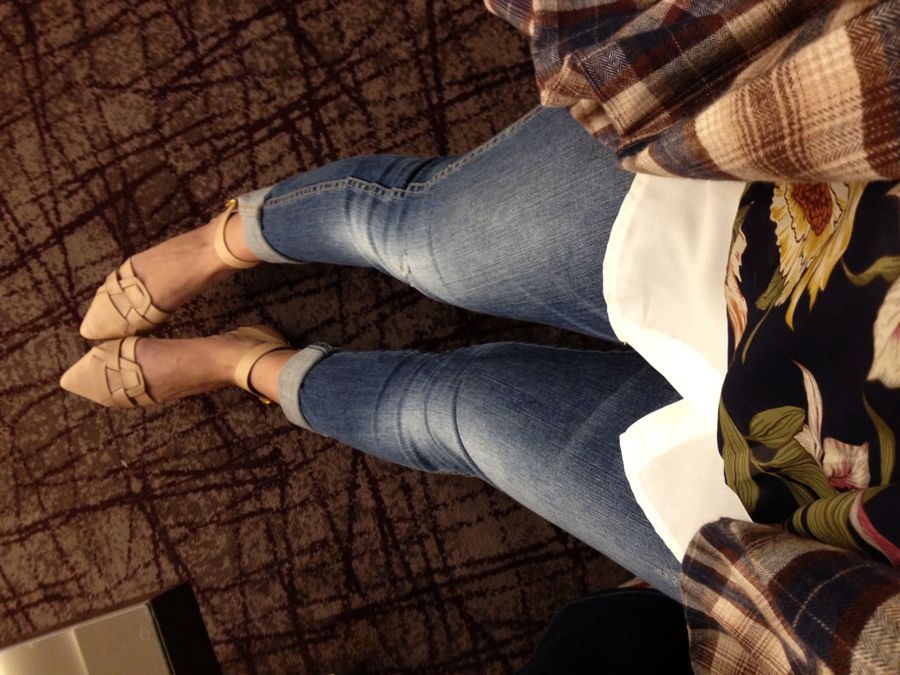 One of my outfits in Korea last year, also one of my favorite looks out of the trip! Maybe I like looking like a boy wtf.
Wearing an
AZORIAS
shirt,
floral print chiffon sweater also from AZORIAS
, Wrangler jeans, and my trustworthy Zara flats. Unfortunately this outfit was not warm enough for a walk in the night though. T_T
#11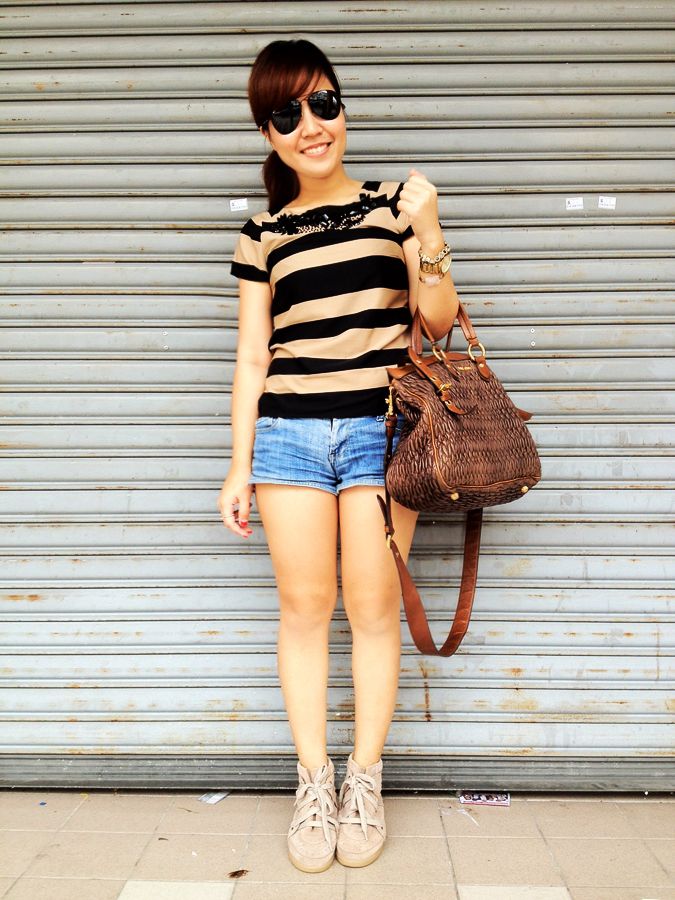 I bet this is the first time you guys see me in sneakers! I have jumped on the wedged sneakers bandwagon, and I am not going to lie, I quite like it. Worn with Dorothy Perkins bejeweled top and Valleygirl denim shorts.
#12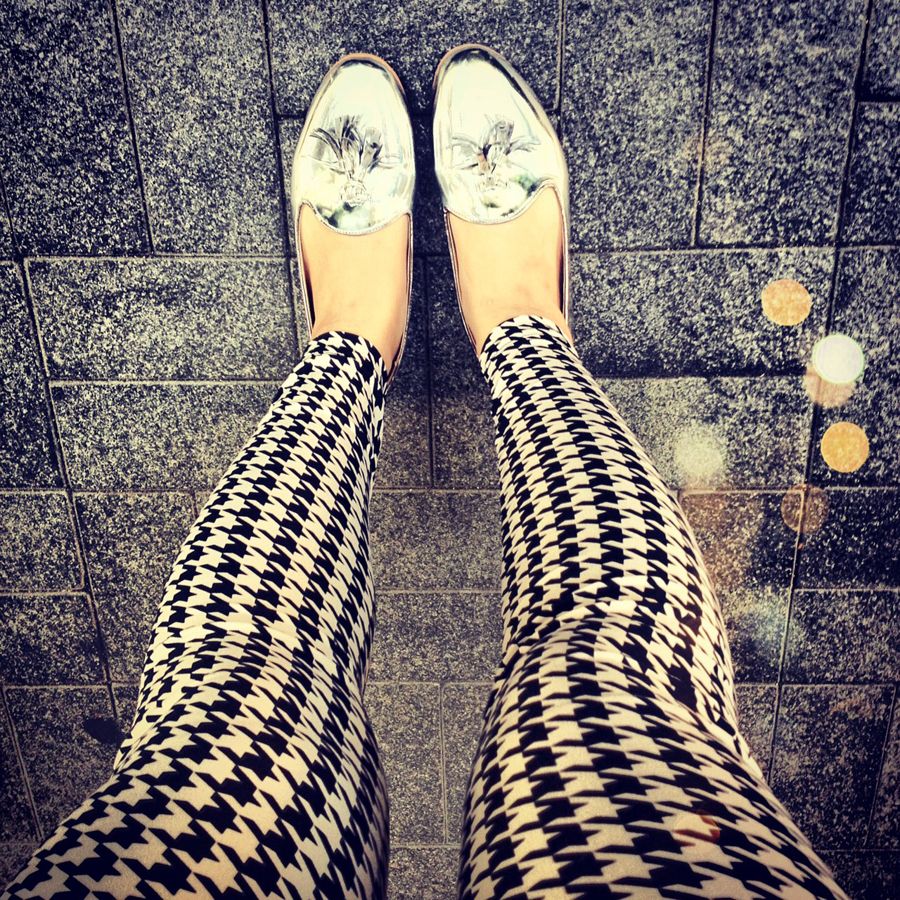 Just wore this outfit VERY recently! It was my plane outfit to Hong Kong just about a week plus ago (click
here
for Day 1 post). Wearing
AZORIAS houndstooth leggings
(just can't get enough of this print!) and reflective loafers. Not shown: a black chiffon long shirt and a thick knit shrug cardian.
After doing this post, I realized... I really own a lot of
AZORIAS
items wtf. Anyway, hope you guys enjoy a post like this! If you do, then I will dig through my phone more often, haha.