OOTD post! Outfit of
that
day wtf. 'Cause this outfit is from quite some time ago, haha.
Pardon the tired, wan face, I went for dinner straight after work with Teeny, hence I looked a bit like something the dog dragged in. T_T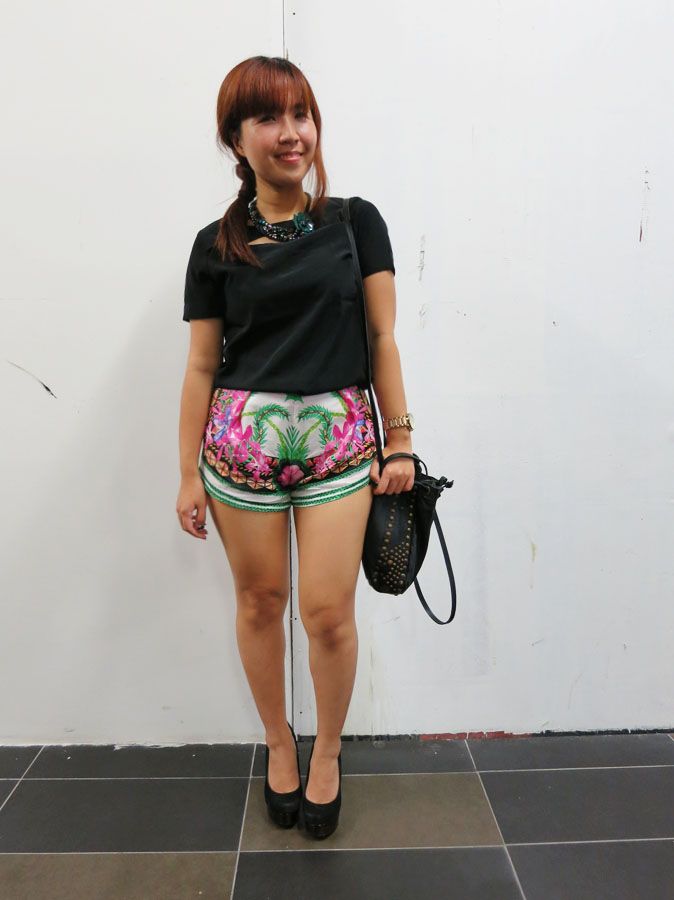 I would like to do a survey here-- are you girls possessive about your new clothes? Perhaps this is something that you will understand if you have a sister! Growing up with two sisters, we were always eying each other's new possessions (be it toys, clothes, accessories etc.), and this has led us to be quite territorial when it comes to our new possessions. It doesn't help that my parents have always enforce a 'Share-Share' rule, and you know how it is-- the more our parents want us to do something, the more we rebel wtf. In fact, at one point, we do not let each other borrow any new item (most of the time clothes) until the owner has used/ worn it.
But I am glad to say that as we grow up, we have grown more generous with each other. Hence, I allowed Jing to take my top's virginity recently wtf.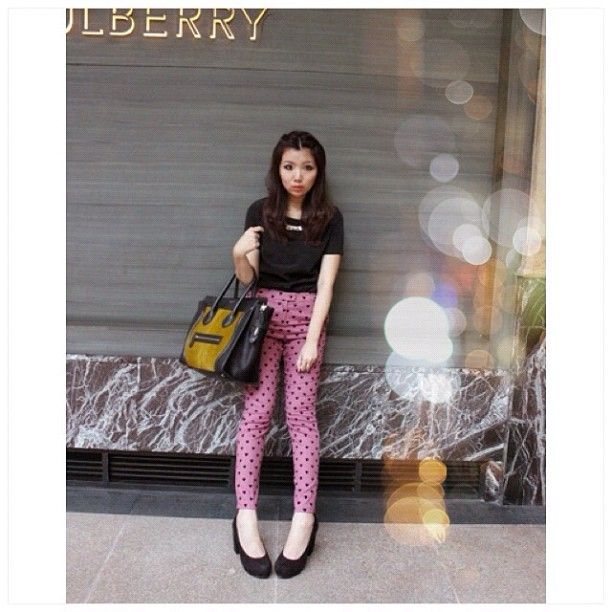 Jing in the same top in Singapore end of last year.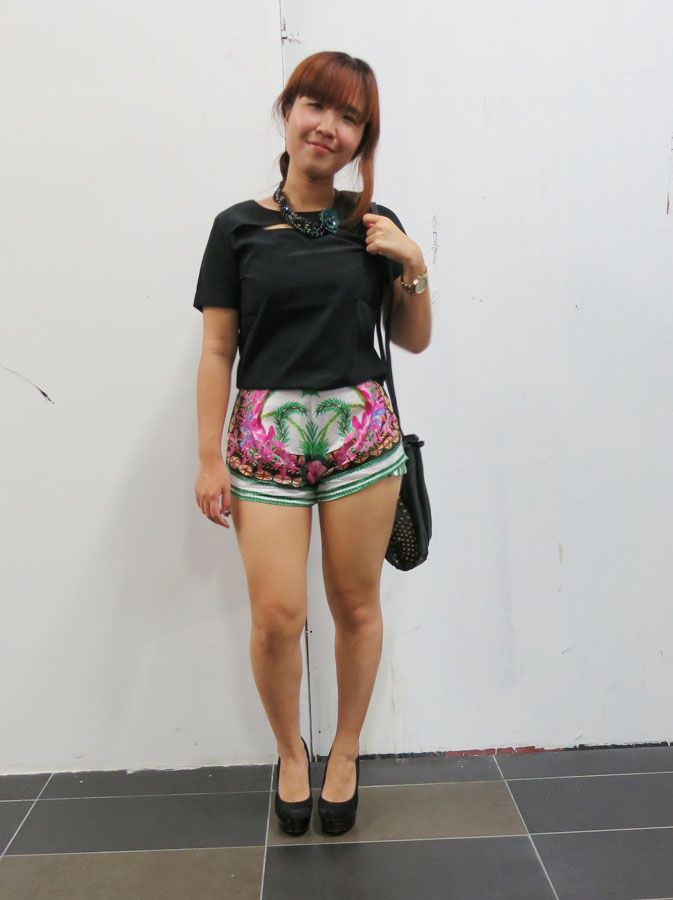 That being said, I feel really lucky that I get to share wardrobes with my sisters! We always joke that with all our 'powers' combined, we are invincible. And I guess it's true, if you combine all our closets together, we have a pretty massive collection. :P
And I might add that we are the same size as our mom, so that makes our 'combined wardrobe' pretty darn impressive. :P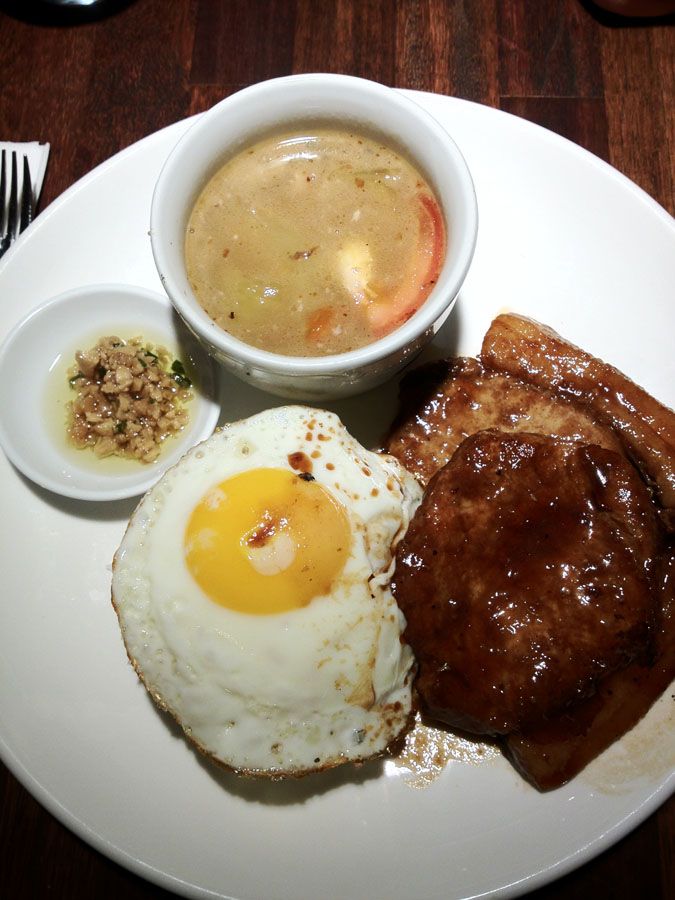 We had dinner at Swine (Publika), and I had the lemon pork chops after seeing
Joyce
posted about it. Since then, it has become somewhat my default order at Swine! I love variety with my food, so this dish with its perfectly cooked wobbly sunny-side up, pork chops, rice, salted vegetable and duck soup (with very generous helpings of tender duck meat), ginger garnishing... is godsent in my eyes. :D
Outfit details: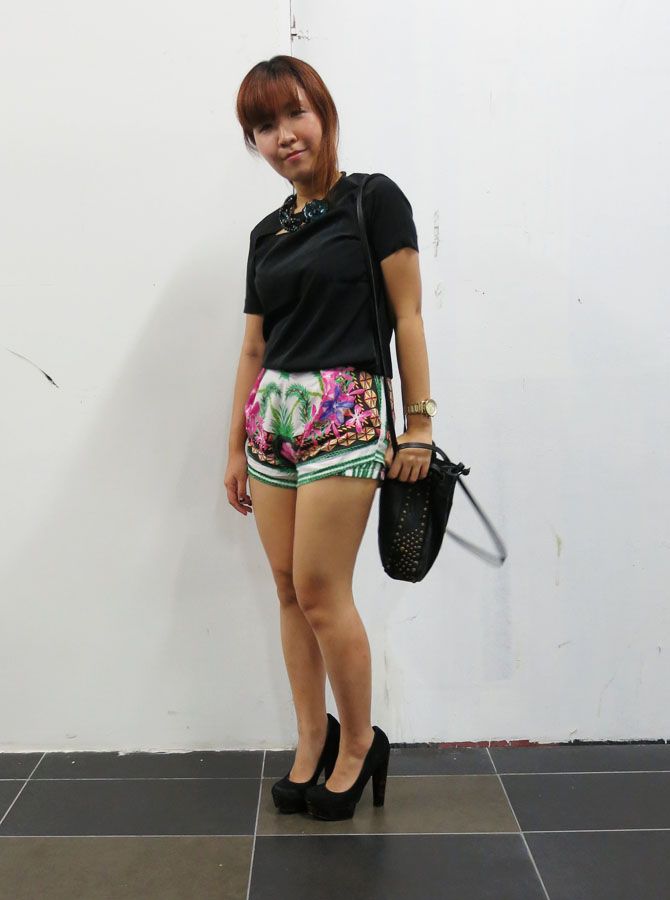 Cutout front tee with peekaboo back: AZORIAS
Tropical scarf print shorts: AZORIAS
Acrylic flower necklace: H&M
Black suede pumps with tortoiseshell heels: Topshop
Studded rucksack bag: Kate Moss for Topshop
They should rename printed shorts to 'Hui Wen's default comfy wear'. I practically live in these things.
*****************************************************************
At the end of Valentine's Day yesterday, randomly I turned to my boyfriend with a grin:
"Whisper some sweet nothings to me!"
He hissed to me with in a hushed tone ala Gollum:
"No sssugarrrr...."
-___________________________________-
So much romance I cannot tahan wtf.
Follow me on NuffnangX.