I am obviously on a roll blogging travel posts! Today we are going to backtrack a little and go back to my Tokyo trip last year. Continuing on from Day 3 of our trip, and you can find more photos
here
. Warning, photo-heavy post ahead!
We went to Kamakura, an ancient city which houses a lot temples and shrines. It was a beautiful, sunny day with crisp cold air (it was about 4 degrees in the day), and such lovely weather really puts you in the best mood!
I know, you guys must be wondering whether I was dressed warm enough for a 4-degrees' weather. The warm pelts of sun rays really help! In fact, that's the reason why at certain points I had to remove my fur jacket as it was getting too warm. -_-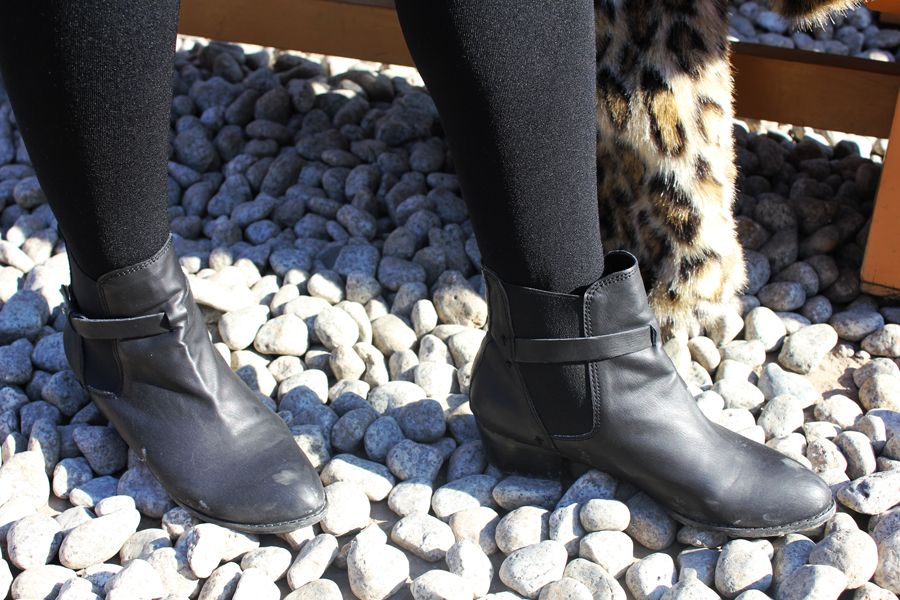 Favorite traveling boots! They sort of resemble the Isabel Marant ones, but I love them 'cause they are so understated and just go with anything. But I have worn them so often that they are a little worse for wear now. Time for a visit to the cobbler!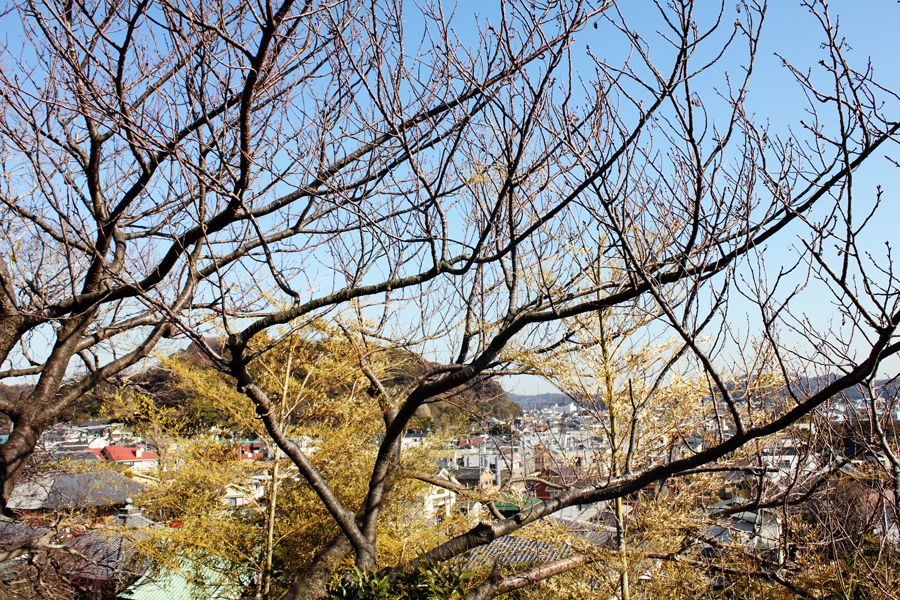 Our view while sun-bathing on the hilltop, eating takeaway sushi which we had the hindsight to buy at the train station.
Banana milk! Lipsmackingly good.
Someone abducted my sister and replaced it with a bunny.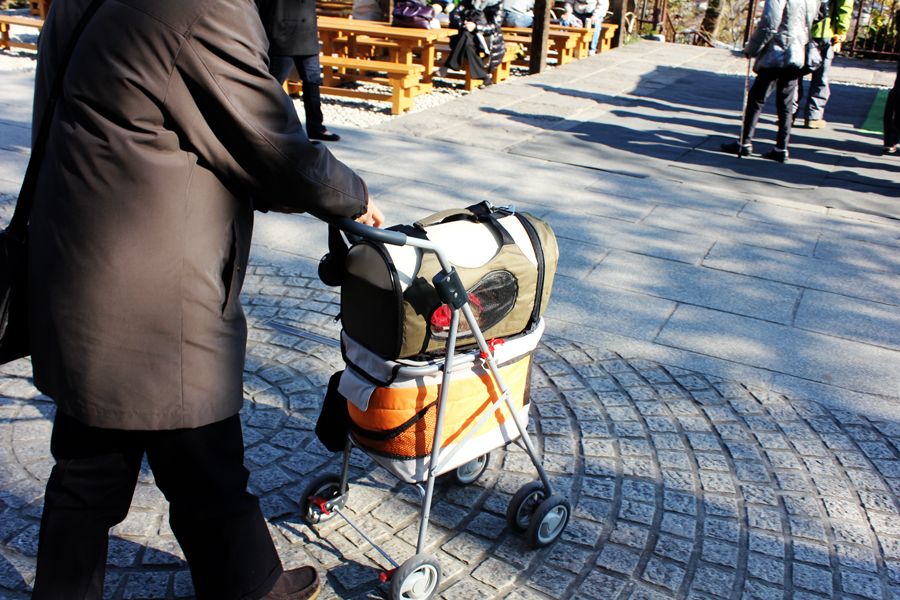 Is it a trolley? Is it a pram? No it's a DOG pram! 'Cause it was quite chilly, dogs were wheeled around in fully enclosed prams. -_-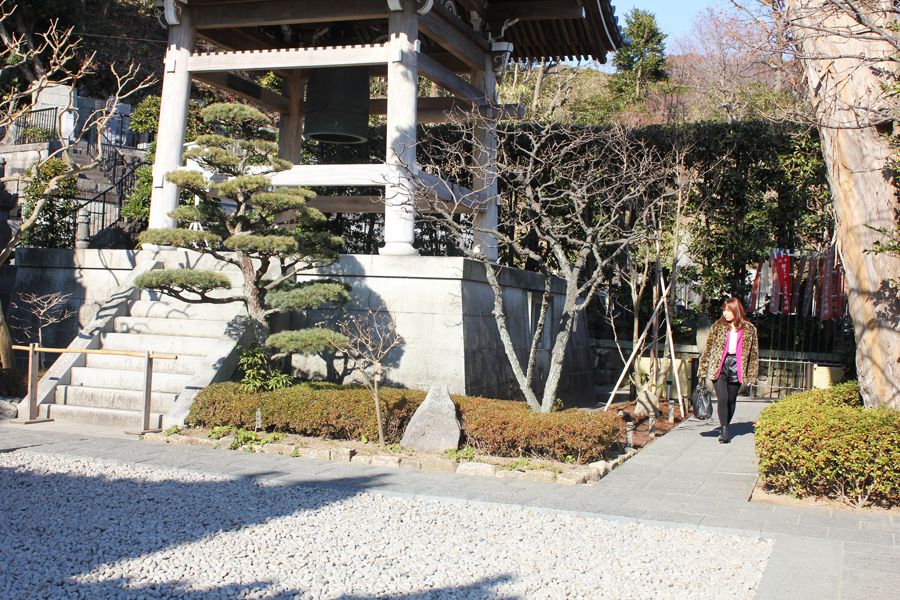 It was actually a bad time to visit temples/ shrines as I was having my period then (it's not recommended to visit such holy places when you are menstruating). So while my family were in the temples praying, I stayed outside and took leisurely strolls!
And get to admire the more rustic side of Tokyo. :)
A private moment with god.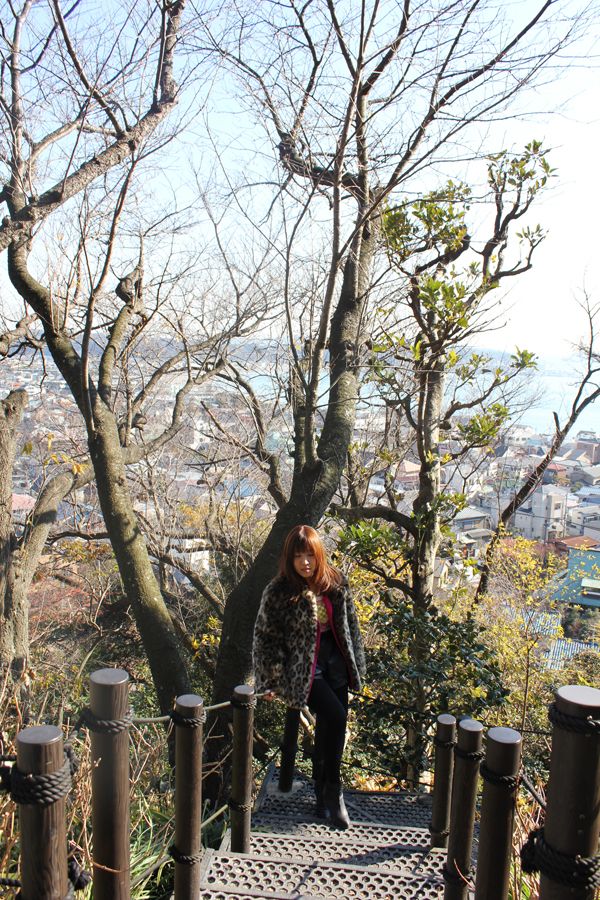 One of my favorite parks of the shrine was that you get to take a 'hike' through the hills, and get to take in all this sprawling stunning view below you. Unfortunately my mom didn't share the same sentiments as she hates any form of physical exertion wtf.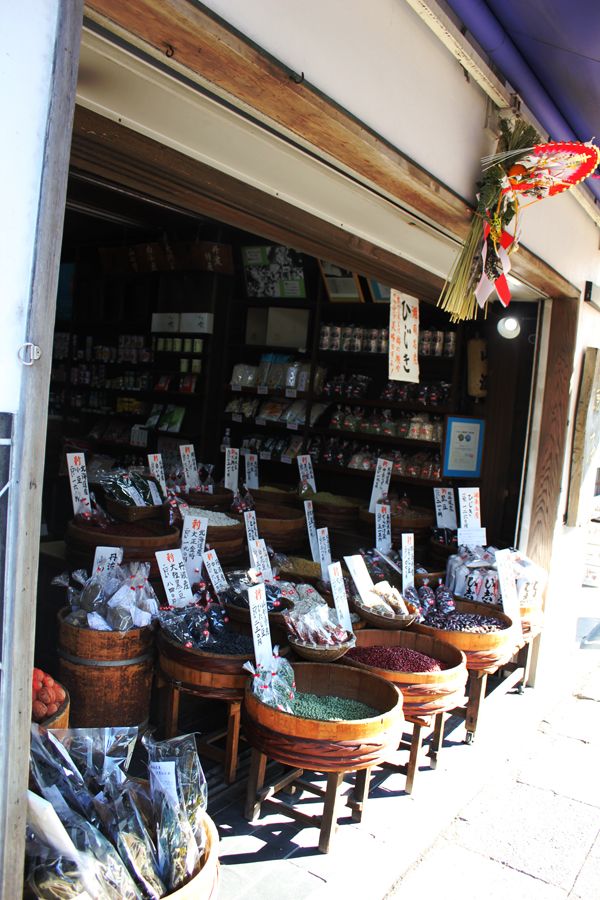 Retail therapy, anyone?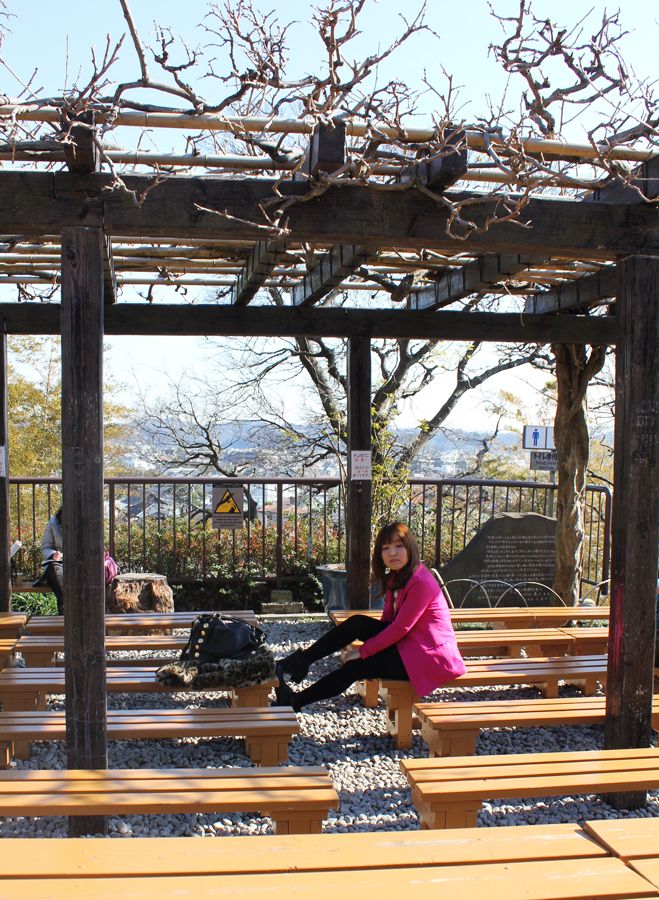 #Foreveralone at the shrine wtf.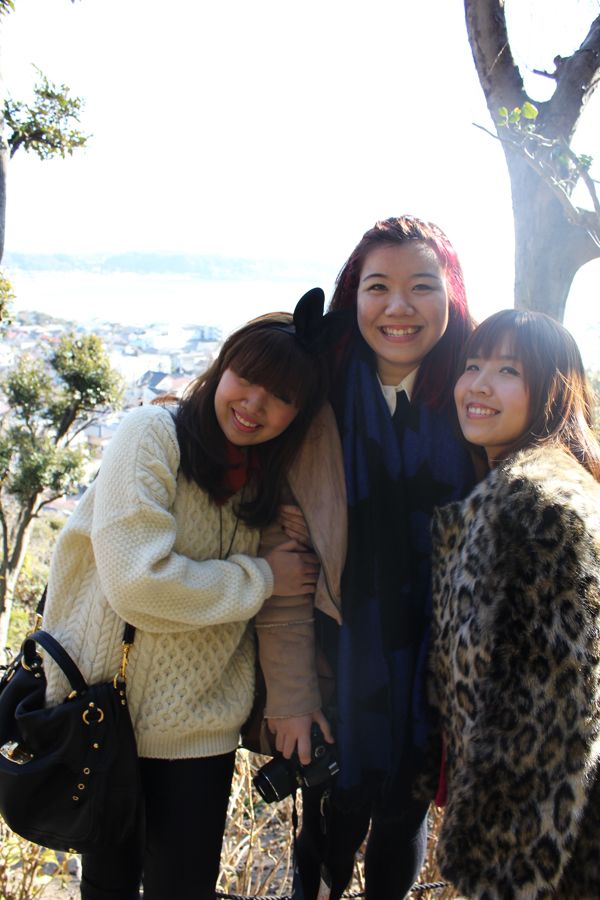 Crazy happy bunch of people. Really, you should see us when we are together, it's like we FEED off each other's crappiness!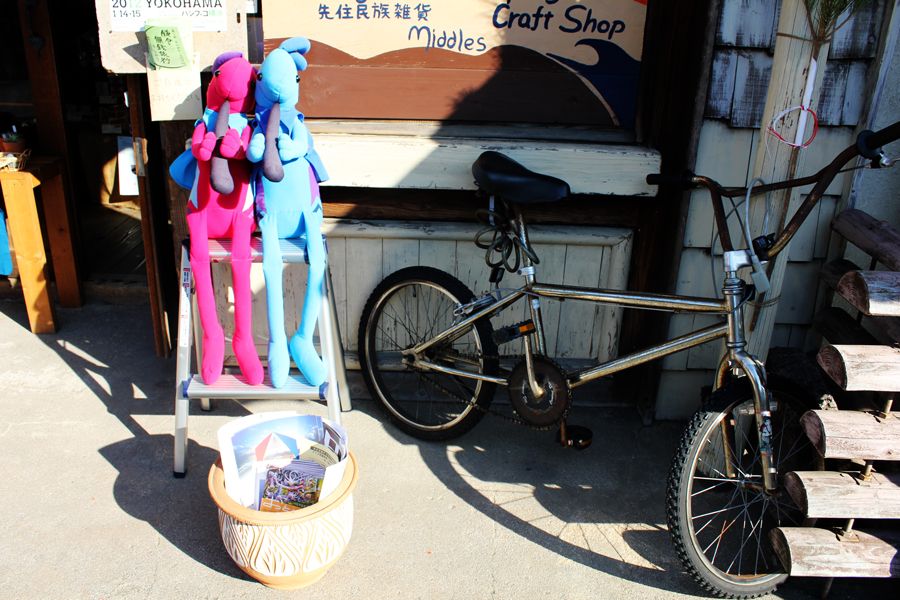 Bunny see, bunny do.
Looking at these pictures really make me miss dressing up for cold weather! Layering is one of the best parts of dressing up. Which brings me to my next question, guess how many layers was I wearing? ;)
Teeny with my favorite hairstyle of hers! She is wearing an engraved metal tipped-collar shirt from
AZORIAS
, you can find similar ones
here
and
here
.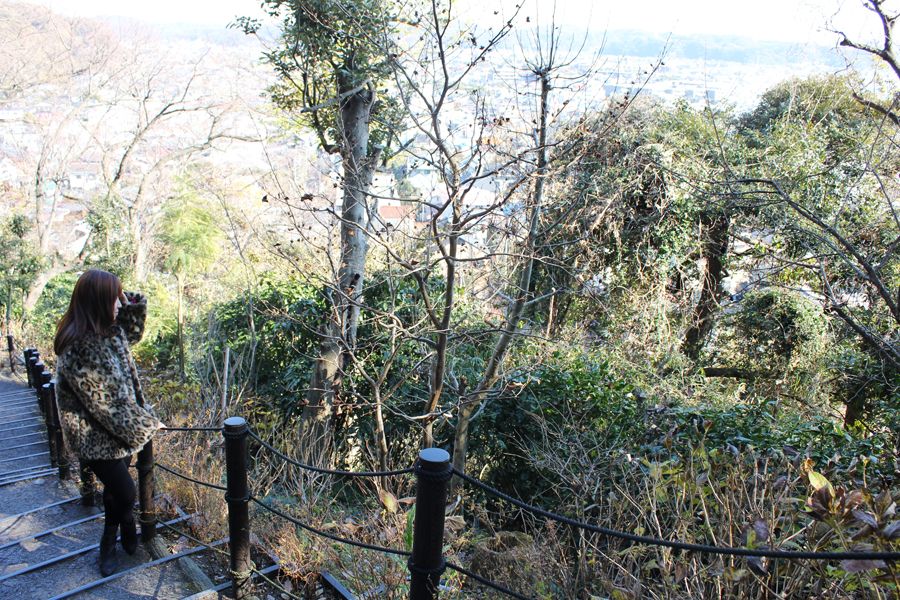 Looking faraway....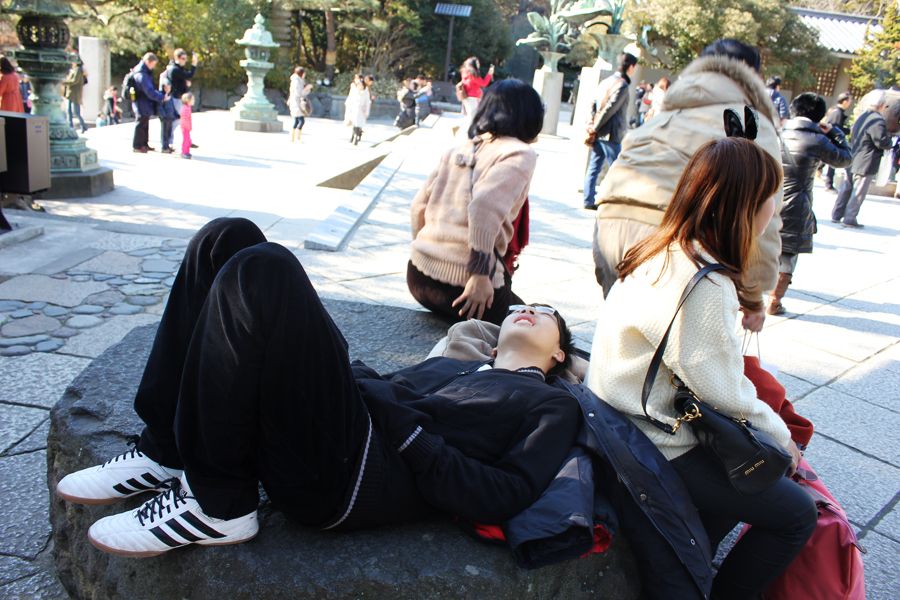 .... and saw my brother sleeping on a rock WTF.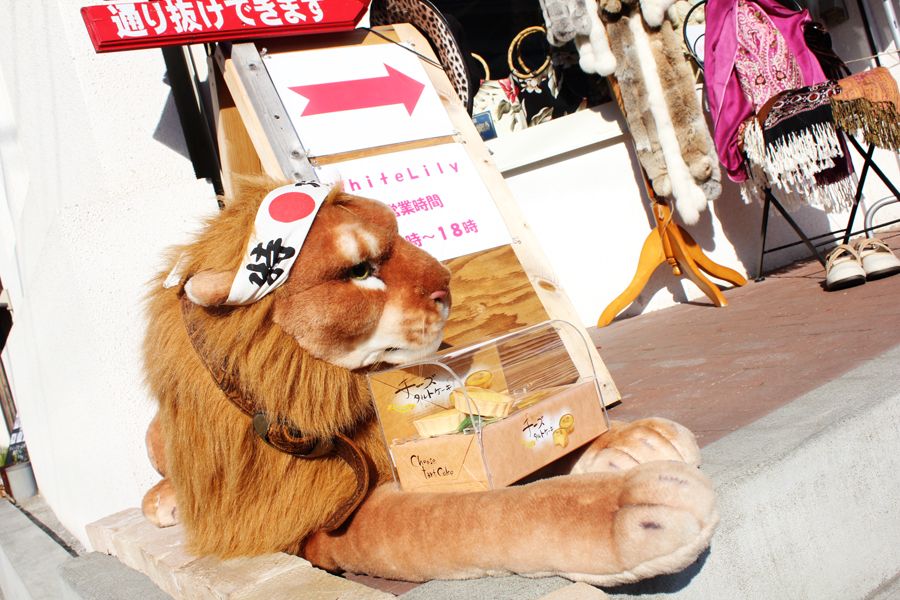 Gambate, Mr. Lion!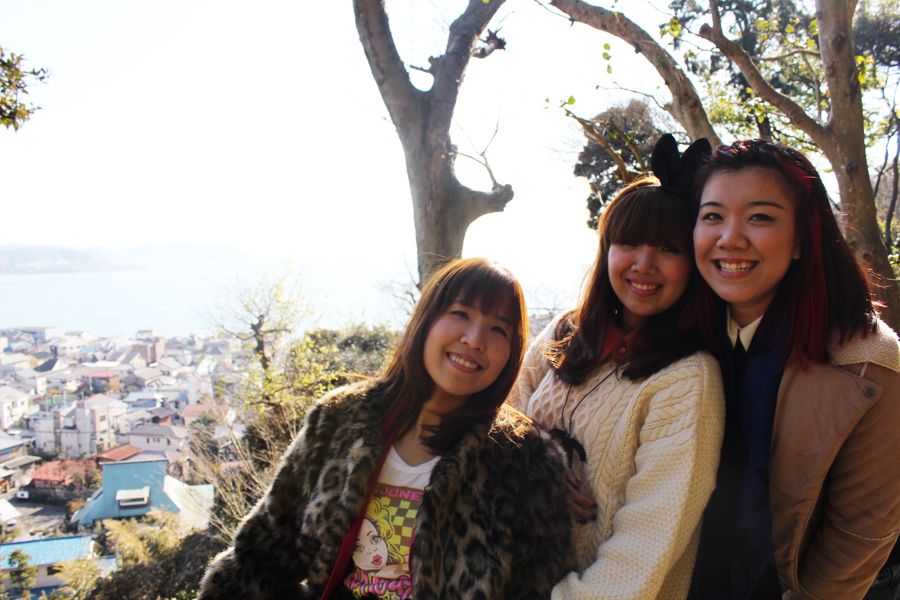 Human dominoes.
With my beautiful family at Daibutsu (大佛寺). The Buddha statue is actually hollow, and you can visit the interior for 20yen per person! It was very claustrophobic inside though.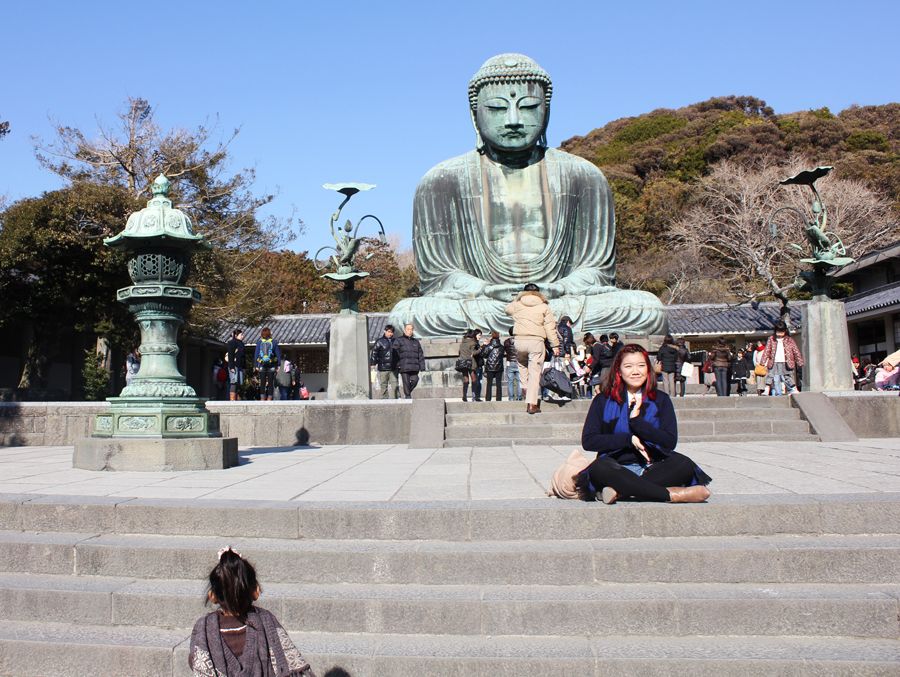 Spot the difference.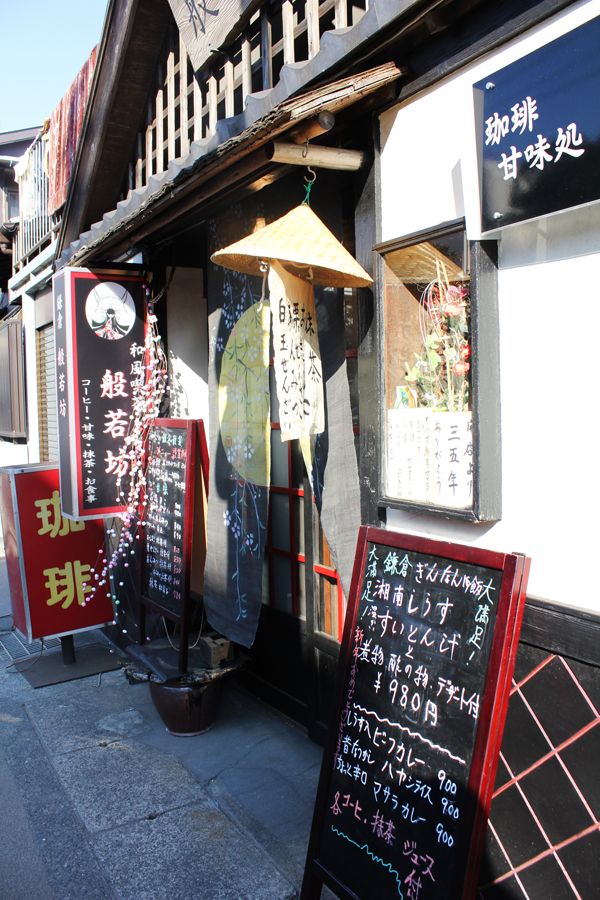 Traditional cafes.
Outfit: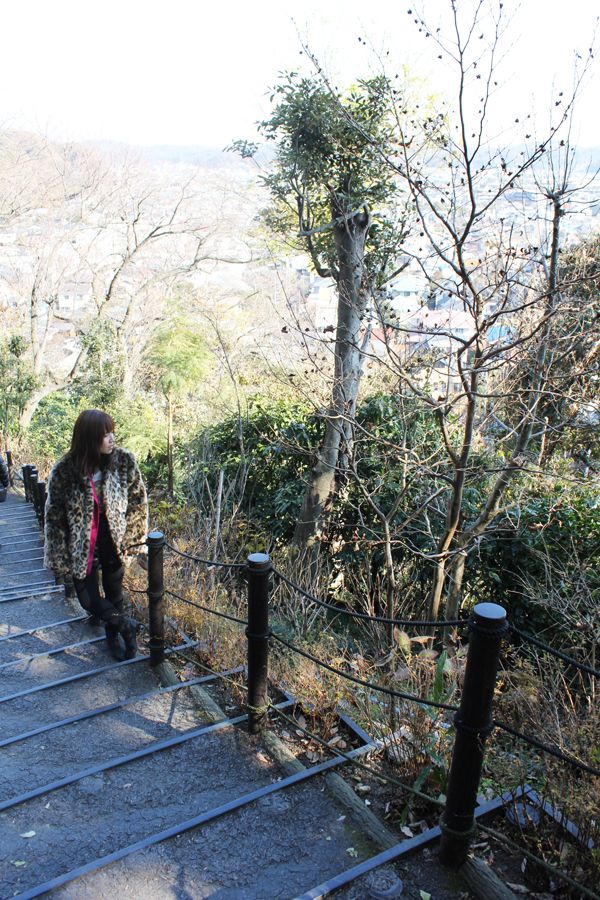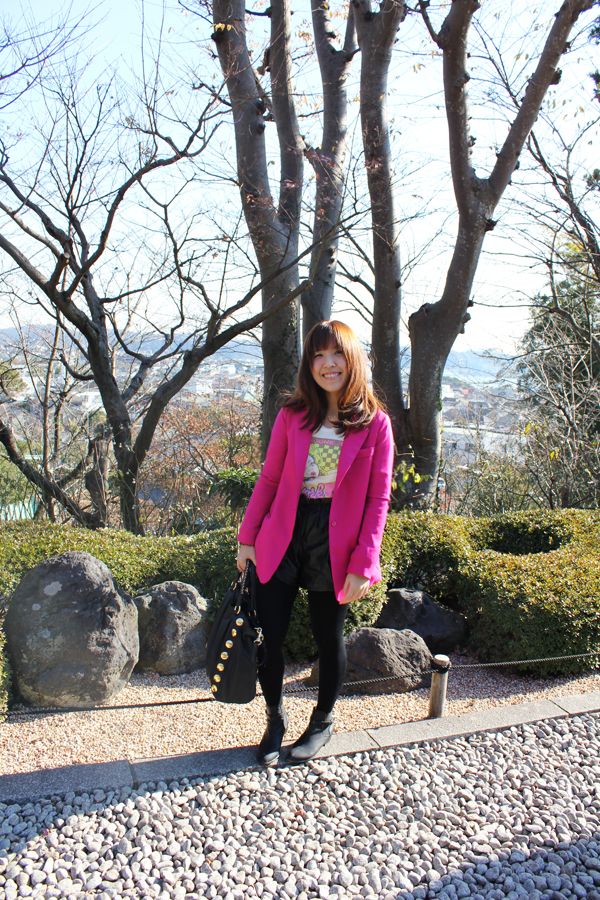 With my two ultimate travel companions- my Miu Miu bag (sturdy, roomy, and doesn't dirty/ scratch easily = best travel bag) and leather shorts. I swear to god these shorts debut in every single one of my trips-- they are just easy to wear! For example, you have seen it in my
recent Hong Kong post
.
Retro Barbie tee: Thrifted
Leather paperbag shorts: AZORIAS
Fuchsia blazer: AZORIAS
Leopard print fur coat: Korea
Thick tights: Korea
Black ankle boots: Korea
Bag: Miu Miu
It really was one of the most beautiful days we could have asked for. The combination of the crisp air and the rays of sunlight seemed to have made every image in front of us extra clear and vivid, their beauty magnified. It is days like this that I feel so lucky and cherished, and I wish I could hold the day in my fists and savor it over and over again.