So, it's no secret that I love unicorns.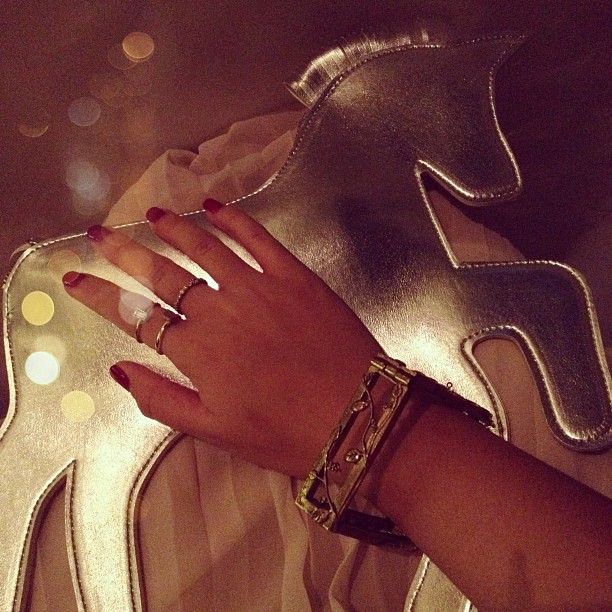 One of my favorite clutches, much to the boyfriend's dismay.
So one day, I saw this link shared by the boyfriend on my Facebook wall: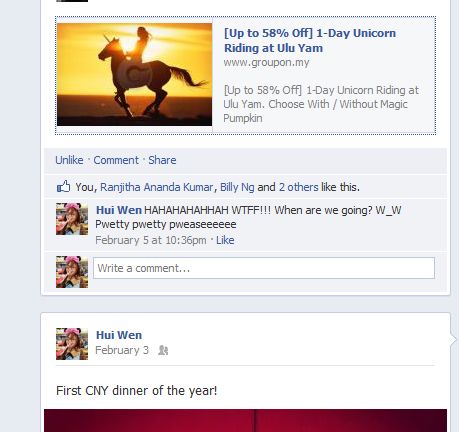 Unicorn riding??!!
Eagerly I clicked on the link (with a dose of healthy sceptiscm of course) ...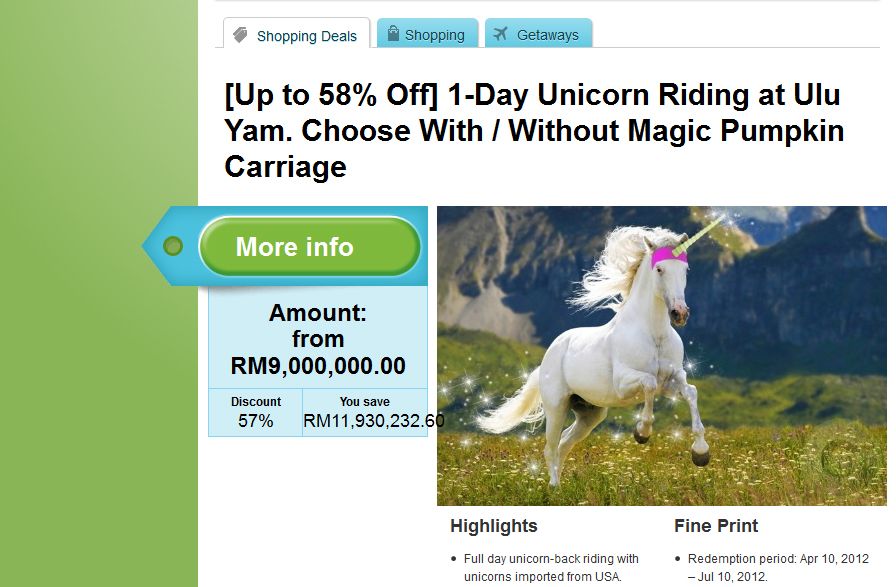 It's a deal posted on Groupon Malaysia, and will only cost you 9million bucks for a magical unicorn ride WTF.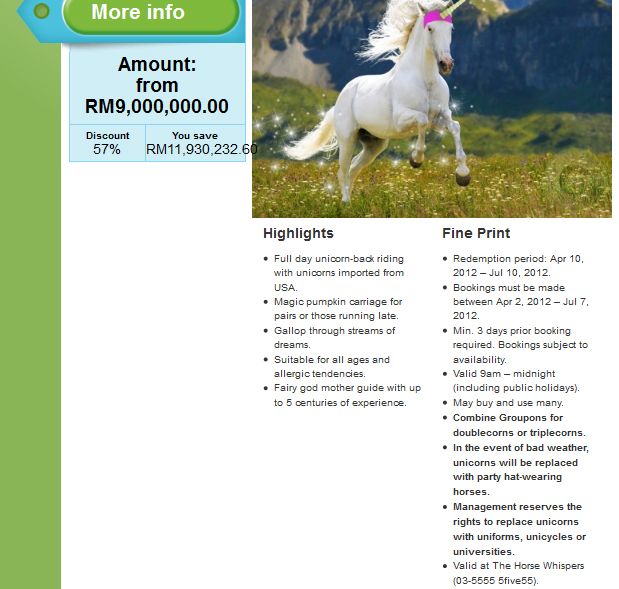 HAHAHAHHAHAHHA.
Combine Groupons for doublecorns or triplecorns
HAHHAHAH.
In the event of bad weather, unicorns will be replaced with part hat-wearing horses.
HAHHAHAHHA.
Management reserves the rights to replace unicorns with uniforms, unicycles or universities.
HAHAHHAHHA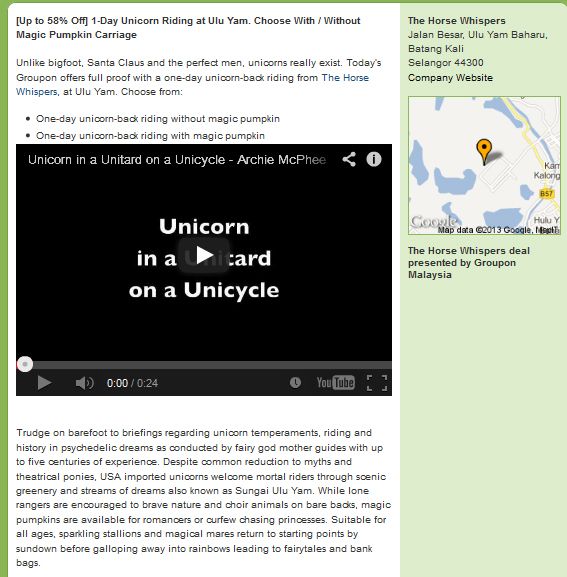 This is GOLD hahahaha.
This is the video link btw.
Anyway, to savor this it in full detail, you can view the deal
here
. It's absolutely brilliant, in my opinion. I want to hire whoever it is who did the copywriting, hahaha!