I am wearing my new glasses for the first time tonight, and oh boy, it sure is difficult adjusting to my new lenses and power (slight change by 50 degrees only, but somehow it feels so
different
!)! I am feeling awfully dizzy now, and am so tempted to go back to my old glasses but I know that I HAVE to go through this adjusting period to get use to these new glasses. Shucks!!
Anyway, I got myself geeky glasses this time, and my secret plan is to incorporate my glasses into my fashion looks like these ladies: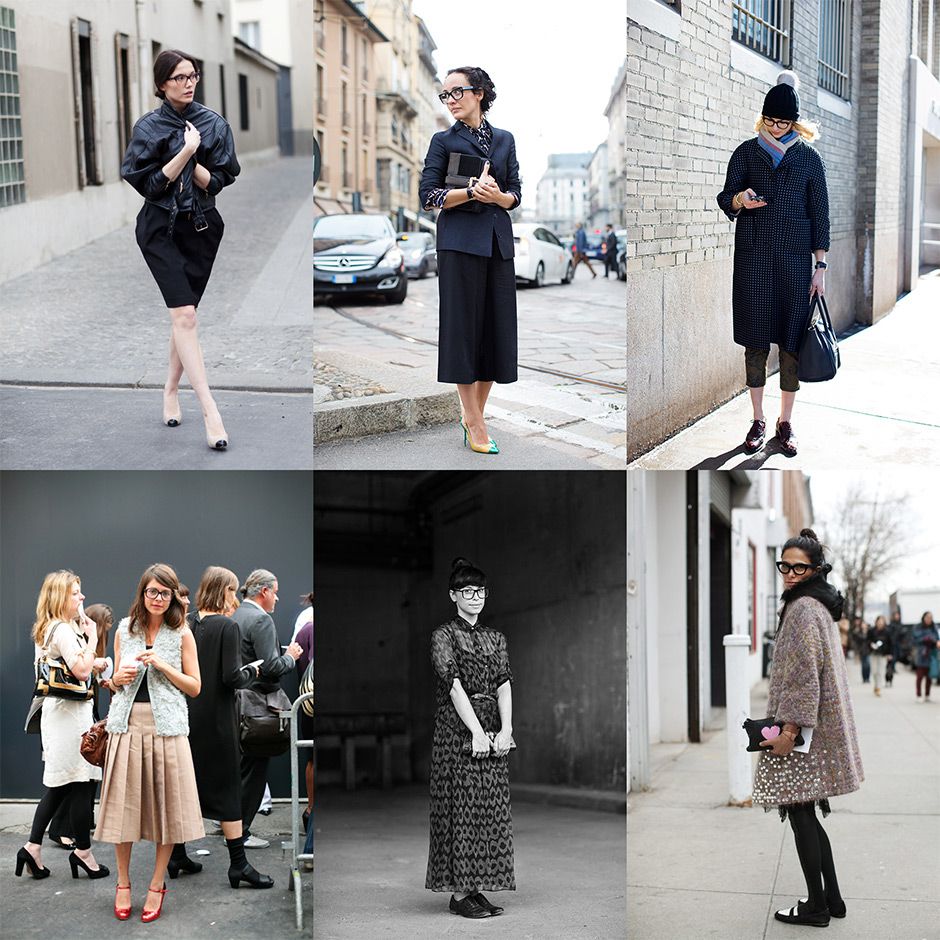 Taken from
The Sartorialist
.
But it isn't going to work if I continue feeling dizzy (almost nauseated) in these new glasses!! T_T
***********************************************************
Anyway, on to some non-spectacles talk... I am going to show you all the day I wore pajamas out wtf.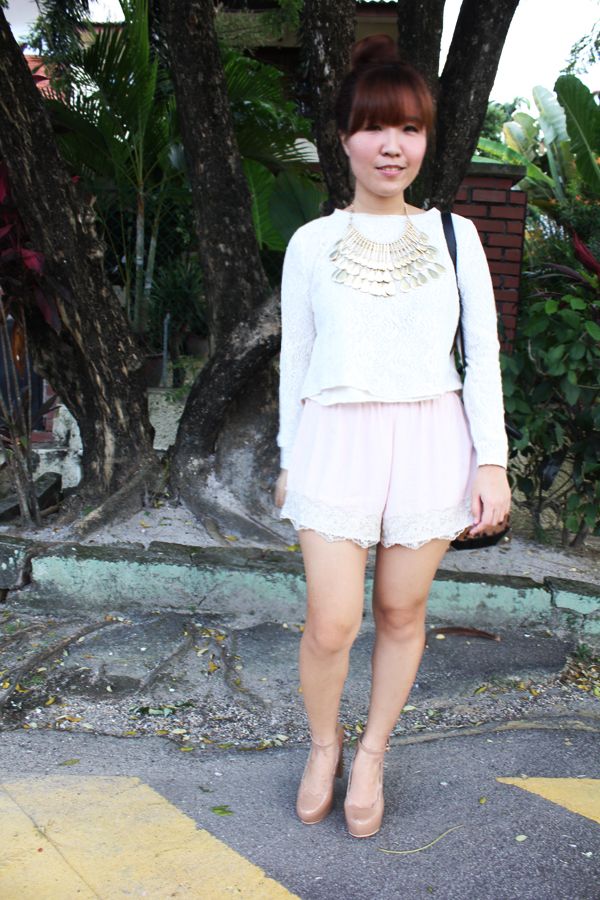 I felt so comfy on this day. :')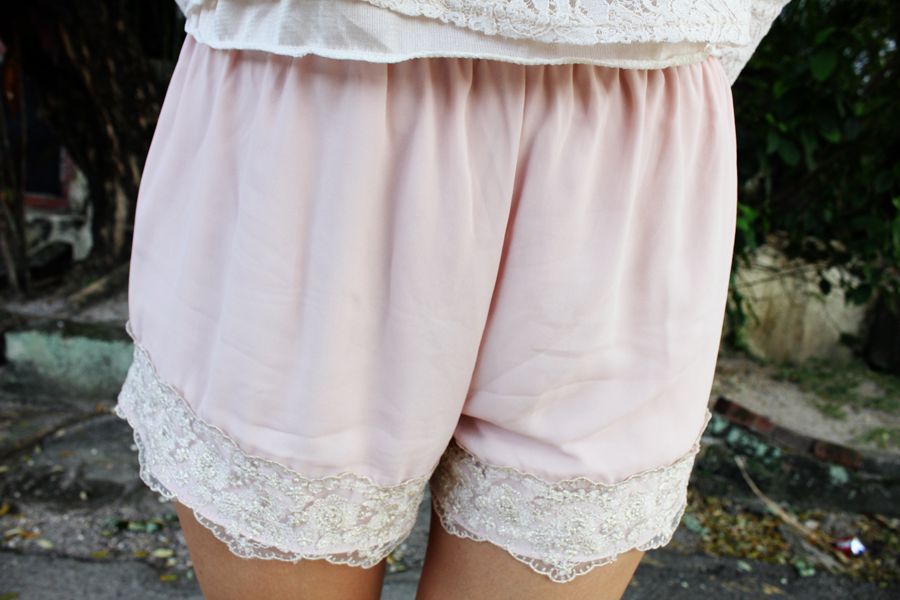 It's strangely disconcerting to post a close-up shot of my crotch wtf. And these are not
actually pajama shorts (though I can definitely see the resemblance -_-)! But considering how comfortable they are, they
should
be.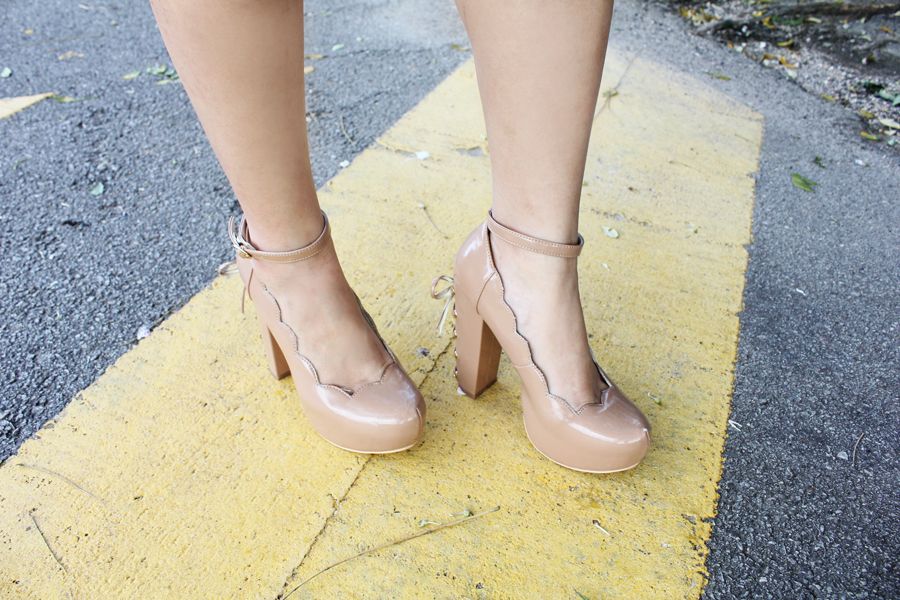 One of my favorite buys from Tokyo last year.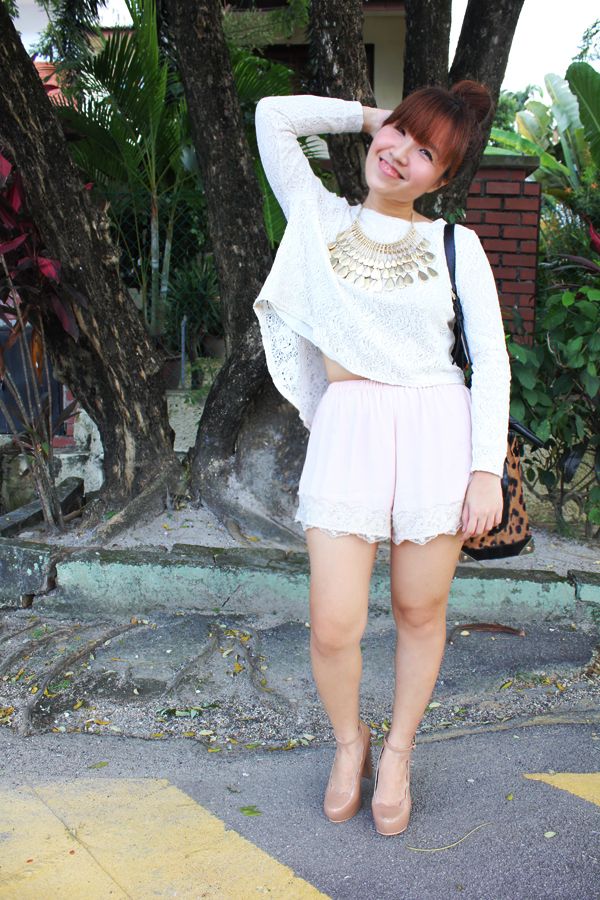 Geeky shot of me. And if we were born in medieval times, you will have to marry me after seeing this picture because you caught sight of a sliver of my belly wtf.
Now you know why I love these heels so much??? :D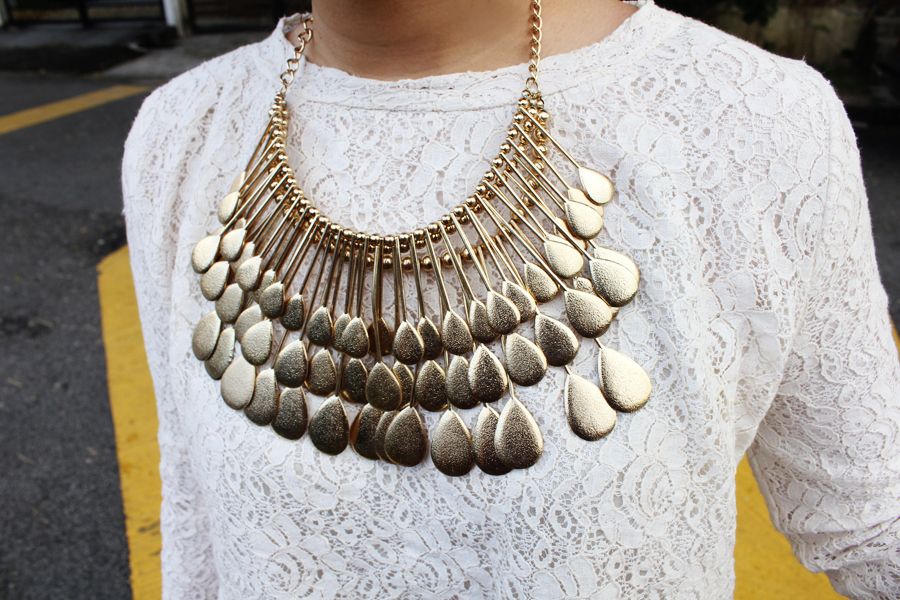 To dress up the shorts which is more 'lounge-wear', I went with one of my most elaborate necklaces!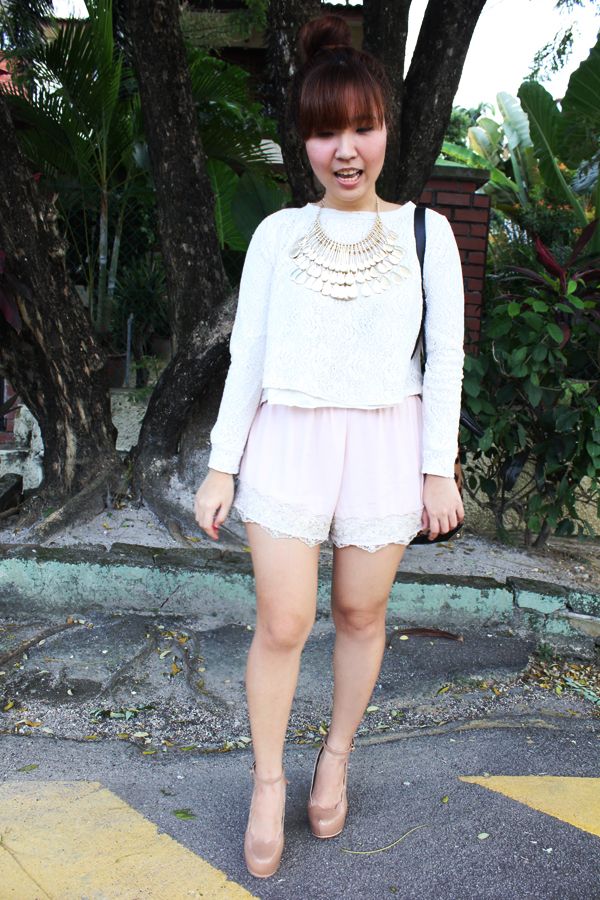 Lace cropped sweater: Bangkok
Pale pink chiffon shorts with gold lace hem: Korea
Gold statement necklace: Korea
Nude scalloped pumps with laced-up heels: Tokyo
Bag: Alexander Wang
I don't know why, but I really love this outfit... Maybe 'cause it was really effortless? As in, I really took 10 minutes to decide on the outfit AND got dressed. And I really was so comfortable the whole day! :D
Ok, my dizziness is really getting to me! Time to take off these glasses and REST!
Follow me on NuffnangX.