Was in JB recently for a friend's wedding, and saw one of the most fascinating devices ever:
Wahaha!
Look at how much I enjoyed my shoe polish wtf.
Speaking of weddings, recently I saw on Facebook an acquaintance of mine wearing a white dress for a wedding. A
long
white dress.
But get this
...
It wasn't her wedding
. -__________-
Seriously, this is really bad dressing/ social etiquette lar! Have some respect for the bride please.
I tweeted about this, and a friend of mine tweeted me back saying that once she saw a girl wear a completely backless dress to a traditional Malay wedding. -_- There's a time and place for everything, and it's really important to respect the occasion and the hosts! Why can't some people understand that haih.
Anyway, moving on! We stopped at a rest stop on our way back to KL.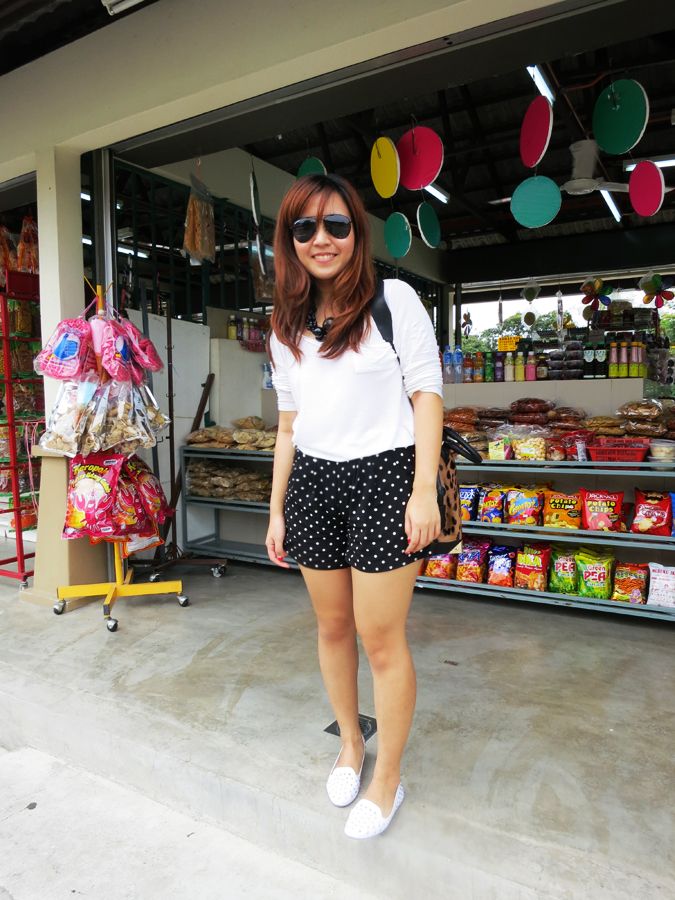 In extremely comfy dressed-down mode because we had to endure a 4-hour long drive back!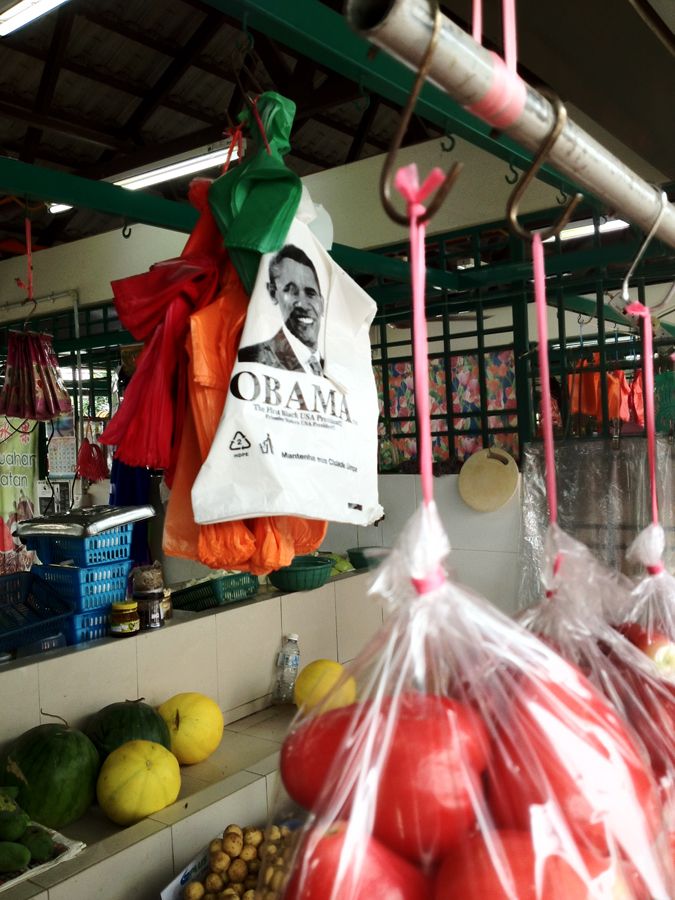 Guess who we met wtf. Obama says
I'm Not a Plastic Bag
.
Outfit details: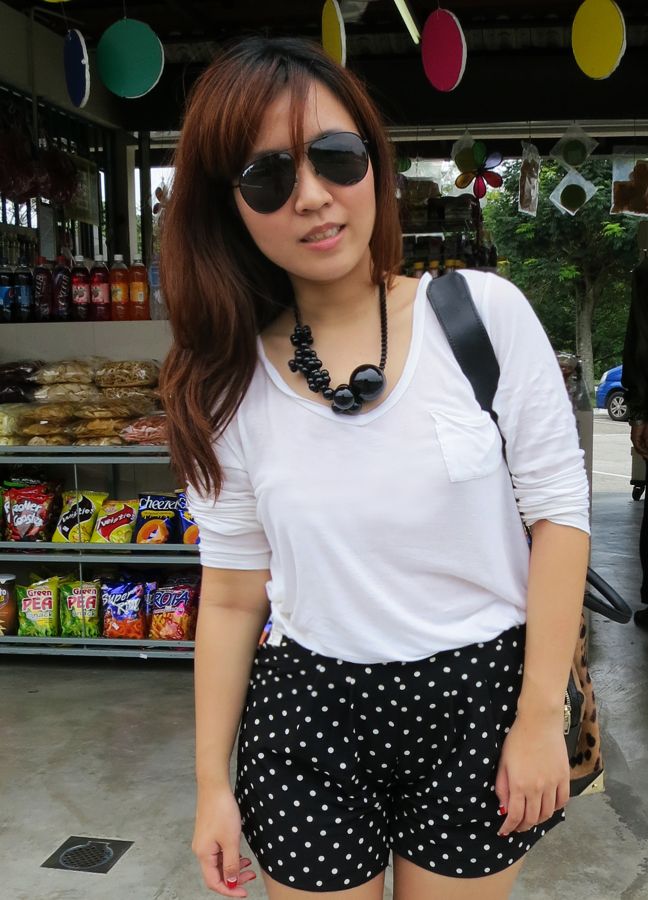 Love these shorts! They are in a viscose-like material, so they are super comfy and silky to wear. And they made my legs look so long in these photos. T__T
White tee with exposed backzipper: MNG
Polka-dot print shorts: AZORIAS
Black bauble necklace: Korea
Black aviators: Korea
White studded slippers: Topshop
Bag: Alexander Wang
Do you all have any wedding etiquette stories to share? Pray do tell!!