Have you grabbed this month's Vivi Malaysia? :)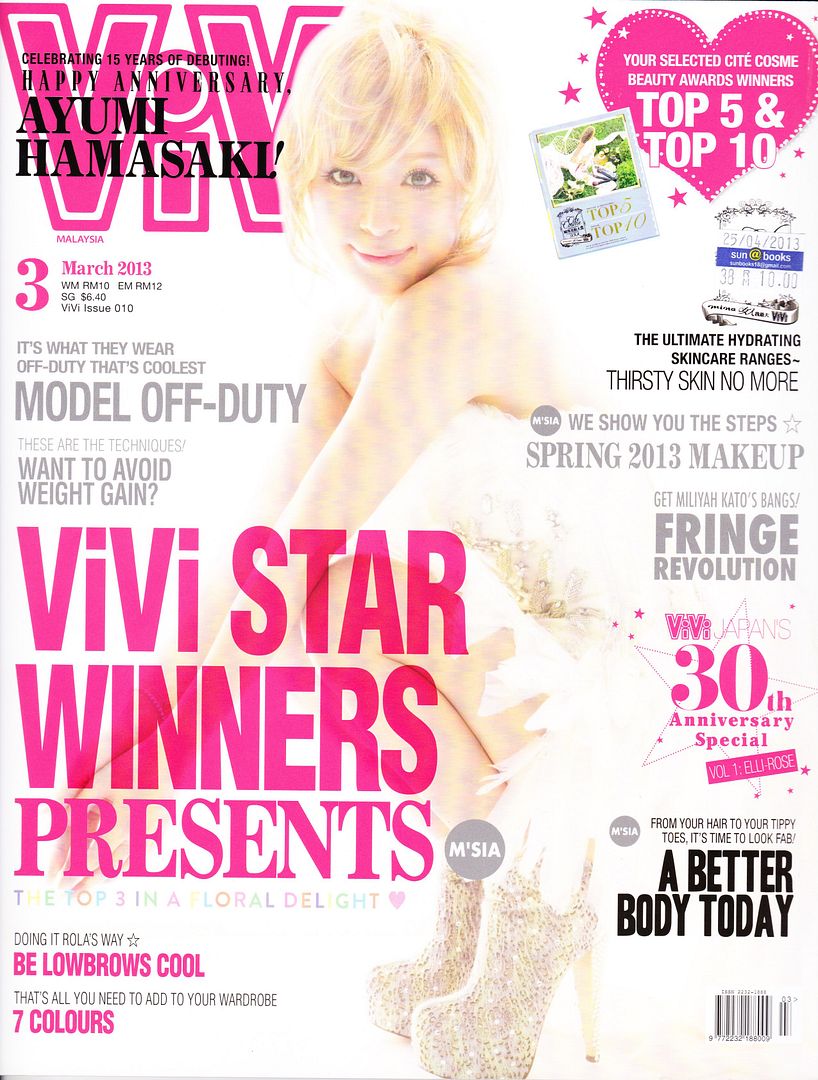 Ayumi on the cover. I swear to god this woman NEVER ages.
Anyway, back to the magazine... I was asking 'cause I am featured in it! :D :D :D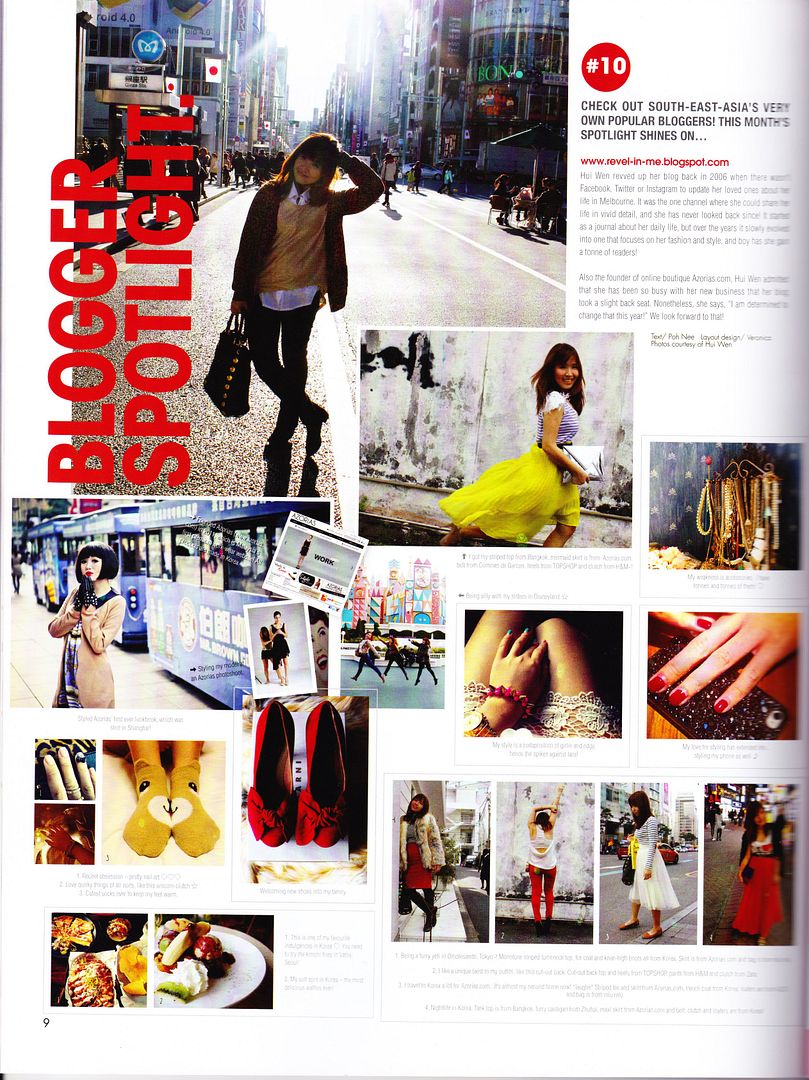 Such an amazing honor! It's not the first time I have been featured in media for my blog, but it still gives me a HUGE rush of pleasure and, can I say this,
pride
. It's just amazing to think that I am able to gain a teeny-weeny bit of recognition because of this little blog. And the best part is, I am rewarded simply by being myself! :D
Thank you SO much to all of you for following me through the years, and if you are a new reader, thank YOU too! Feeling sentimental now because I wouldn't be anywhere without any of you. And I am not PMS-ing, so these are all my TRUE thoughts! Hehe. Thank you thank you thank you, I love you all!