Last week my mom and I went for a photoshoot for a magazine, and it was a first for both of us-- a mother-daughter shoot!
Mother-daughter team at the Blu Inc studio. :)
My mom was wearing a sweater from
AZORIAS
! She has been eying
this sweater
ever since she saw me in it during our Hong Kong trip recently, and has been itching to borrow it since then (yes, we share clothes all the time!). It was love at first sight for me too when I saw this sweater, because it reminds me so much of the ribbon-woven knitwear from Dior a few seasons back:
Love love love!
Anyway, it is apt that I mentioned that my mom and I loved the same items, because it is slightly relevant to our feature. I will provide more details when the feature is out k! My mom won't let me forget about it, she is more excited than I am, haha.
Outfit for the day:
Went for an easy look 'cause there will be changing and make-up involved. Throw on my
default white shirt
against a pop of color, and I am done!
Am a baroque fan recently. :)
Double pocket shirt: AZORIAS
Electric blue baroque embossed miniskirt: Korea
Woven statement necklace: Zara
Sunnies: Celine
Nude ankle-strapped pumps: Zara
Bag: Alexander Wang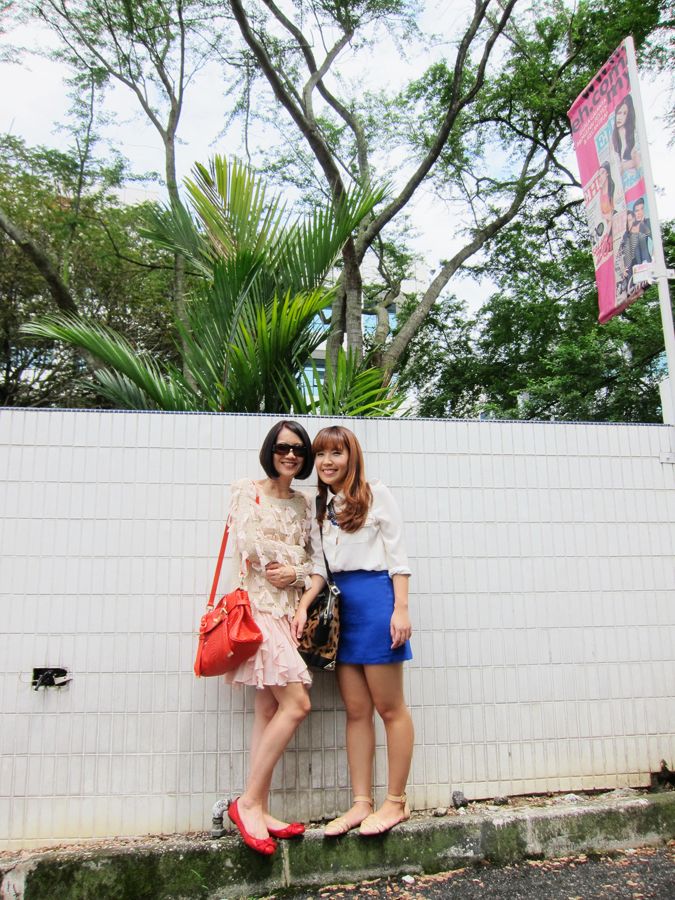 My mom was wearing
AZORIAS sweater
, her own skirt, Mulberry bag and imported ballet flats.