Finally got off my butt to sift through our Europe photos to blog! We were in Europe for 14 days, and our itinerary was:
Paris> Amsterdam> Cologne (Germany)> Munich (Germany)> Innsbruck (Austria)> Venice (Italy)> Rome (Italy)> Florence (Italy)> Lucerne (Switzerland)> Paris
We followed a tour, which was why we could cover so many places in such a short time. My personal preference would have been
not
to follow a tour, as admittedly we wasted a lot of time in the bus traveling between places, and I much prefer to explore and discover a place in my own sweet time. However, in hindsight, it was probably the most ideal arrangement, as we did manage to cover many tourist hotspots without suffering long queues, and we got a feel of which countries/ places that we would like to visit again in a more thorough manner. Also, more importantly, as we were traveling with my mom (known as a travel diva wtf), a tour would have been much more suitable, haha.
Am going to blog about our first day of the trip, i.e. Amsterdam! We flew from KL to Paris (a 13-hour flight), and then took the Eurostar to Amsterdam where the tour was supposed to start. Essentially, it took us more than 20 hours of traveling time to finally settle in Amsterdam! Needless to say, we were pretty knackered. But our excitement for the trip made us preserver through! :D
My first impression of Amsterdam is that it is filled with water canals and rivers, with boats and river taxis everywhere. Also, the water is SO clean! We saw yellow fluffy ducks swimming in the drains, with silver flashes of fishes jumping out of such drains. -__-
Besides boats, one of the main mode of transport in Amsterdam is bicycles. Check out this bicycle parking area-- it is literally jam-packed with bikes! How to find your own bike here... :O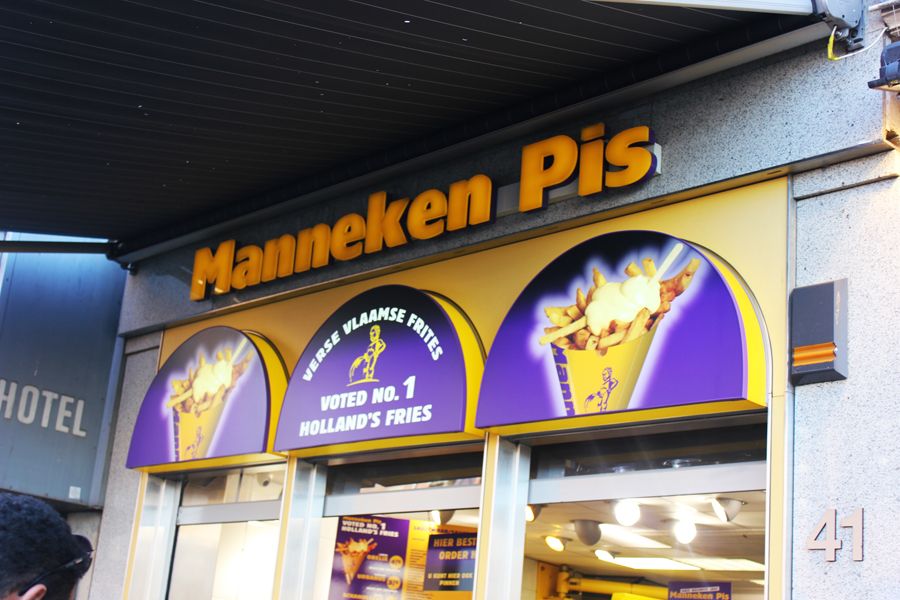 Supposedly best fries in Amsterdam. It was just so-so only!
Water canals near the red light district. Which we obviously visited, hehe.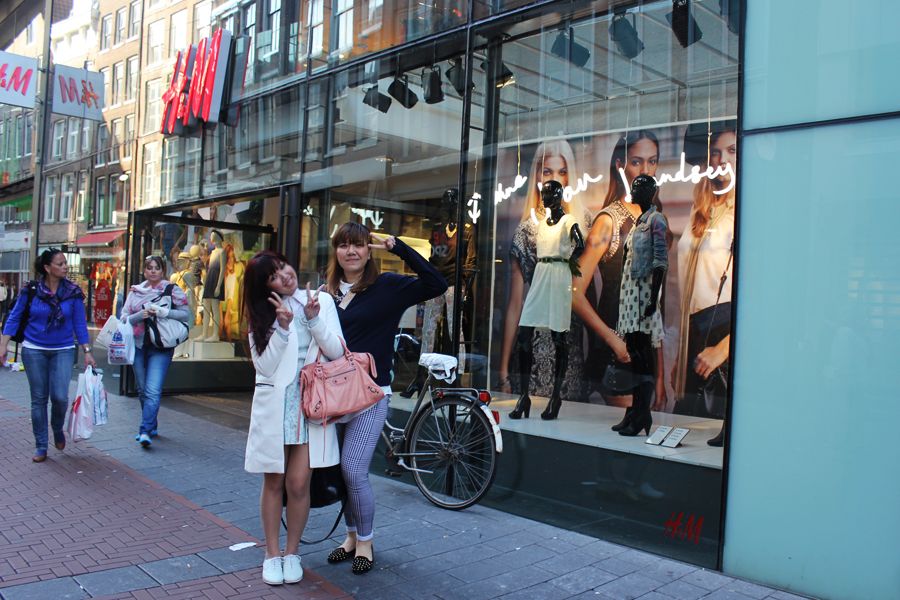 But one of the first places that we visited was H&M! Buy ALL the European products 'cause they are cheaper there! wtf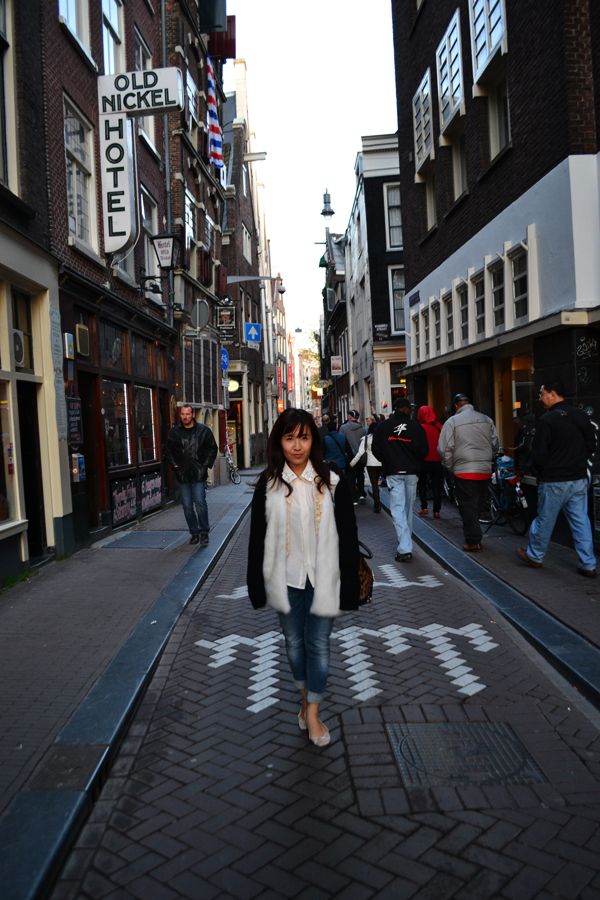 Started our walk into the red light district!
Was very nervous yet excited at the same time. We were cautioned not to take any photos of the prostitutes (who are basically placed in glass rooms (which resemble boxes), and they will parade at the 'store front' in their skimpiest costumes. They are quite prideful of their work, and do not fancy being gawked at as tourist attractions, so apparently if they catch you photographing them, they will kick your camera to ashes wtf.
It was quite surreal to see extremely scantily-dressed women spreading their legs yet cutting their toenails/ talking on the phone (basically just going on about with everyday routine life) while waiting for the next 'client'. Once a client makes a visit, the curtains of the glass room will be drawn.
Some of the girls are REALLY pretty; in fact, one of them looked like Megan Fox! :O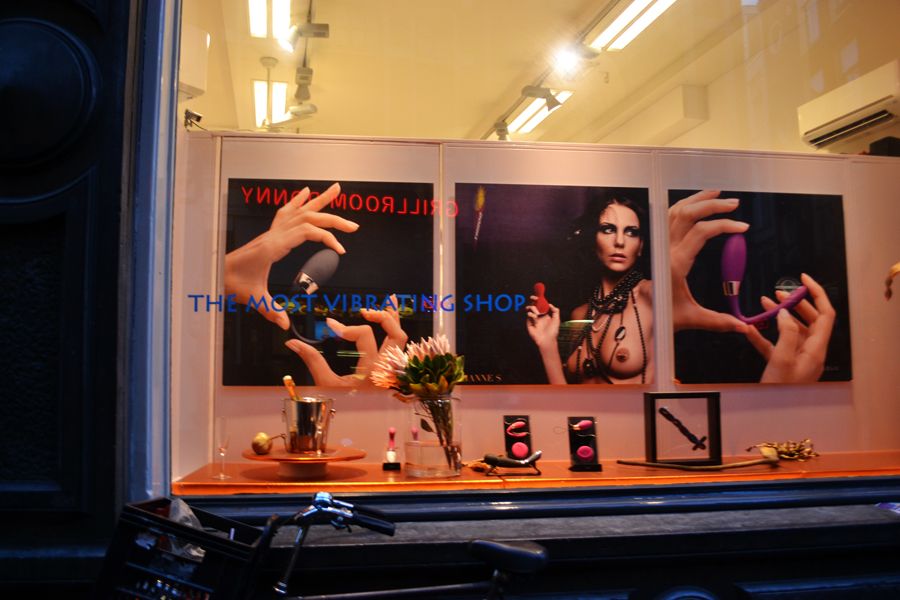 Sex toy shops everywhere, naturally.
Not your typical coffee shop... Coffee shops are where you get weed and other (soft) drugs! This can get rather disastrous for a coffee lover like me, 'cause knowing my luck, I sure go to the wrong place for coffee WTF.
At one of the water canals at the red light district. Some of the windows of the higher stories have girls parading in them!
Other random pictures:
Parents queuing up for our fries. See the fur hat on my mom's head? When this hat comes out, you know it's COLD!!
Amsterdam is really SUCH a pretty city.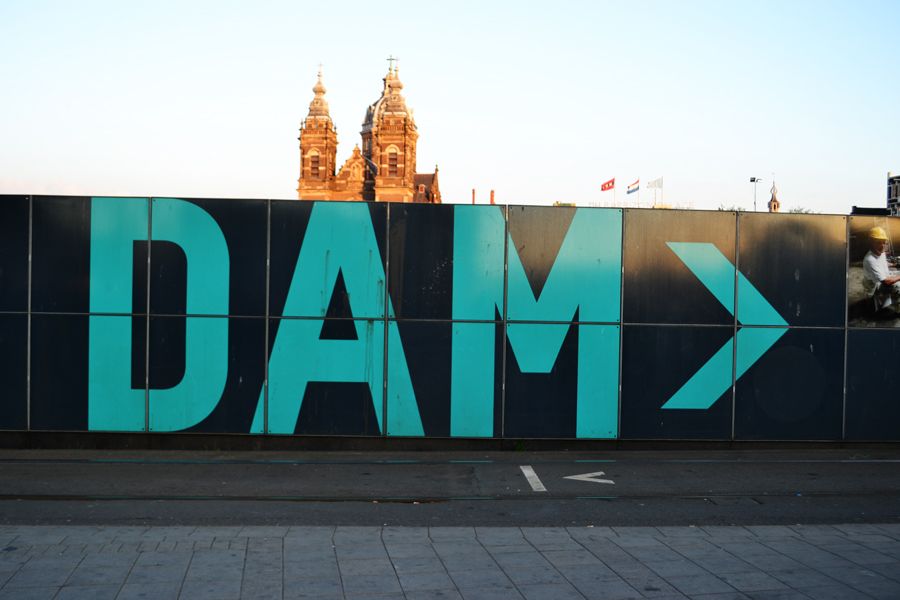 Dam, or Dam Square, is the capital of Amsterdam (where we were).
Running through small alleys.
I am
sterdam. :)
Any guesses for where we saw this?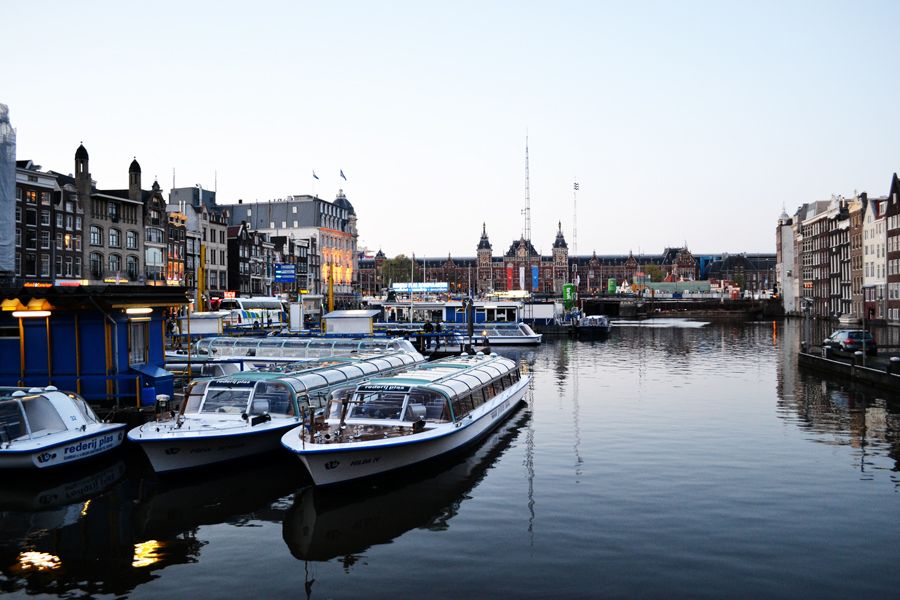 It was in Amsterdam that it struck us that it is actually pretty cool to stay in river homes/ boats...
What do you think of my new look haha.
Outfit of the day: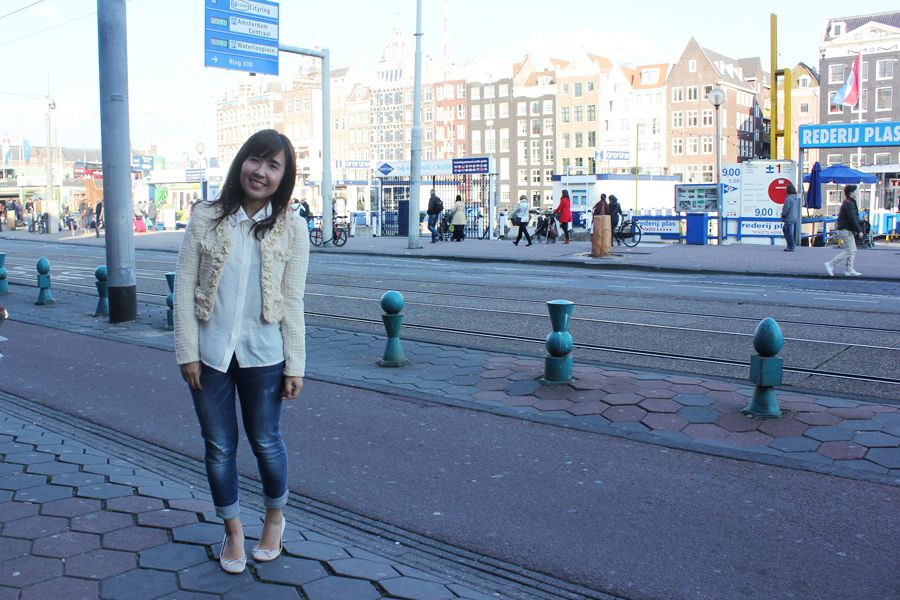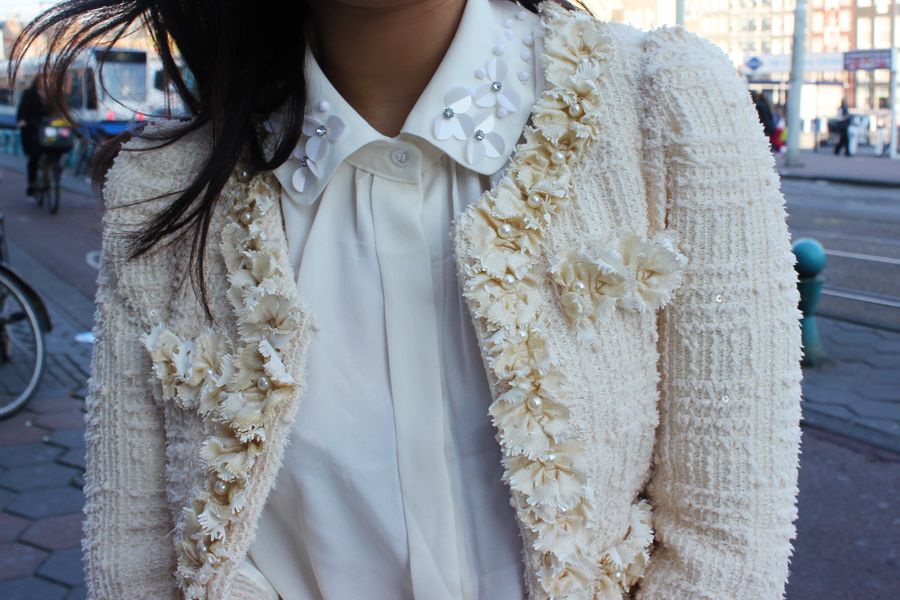 A travel tip of mine: always bring outfits with fabulous details, so that you save space from bringing accessories! Which explains why throughout my trip you will see a lot of embellished collars.. :P
3D petal collar shirt: AZORIAS
White tweed jacket: Korea
Chunky knit with fur front: Zhuhai
Jeans: Wrangler
Cream satin ballet flats with studded heels: Zara
Bag: Alexander Wang
And I saved the best picture for the last wtf:
Like I mentioned, there are many sex toy shops around the red light district, but I was most fascinated by this S&M shop display! What do you think of the toilet roll contraption WTF.