Contrary to popular belief, this is not a post about strip shows wtf. However, this blogpost comes with one warning. Do not, absolutely DO NOT read if you are hungry. You have been warned wtf.
Haven't done a full food post for some time, but I thought I should do one to do justice to a fine feast we had in Hong Kong!
Even before our trip, dad has excitedly researched on Michelin-star restaurants to bring us to. In the end, he made a booking for
Strip House
.
Here's what I wore for the night: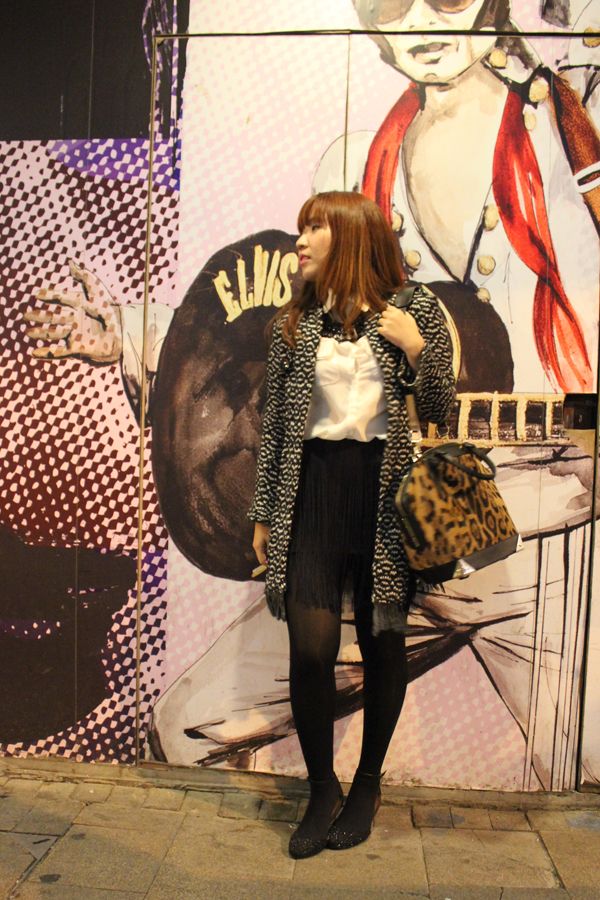 Had to come up with an impromptu outfit from whatever I brought in the luggage as I didn't expect to make an outfit change for dinner. I think I did an okay job 'cause most likely you can't tell that I have repeated clothing during the trip. :P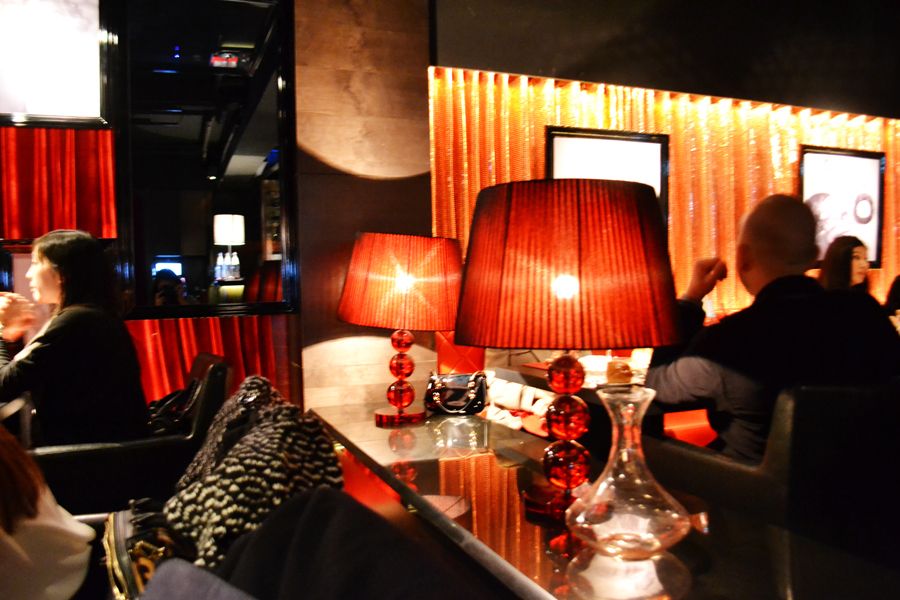 Instantly fell in love with the decor the moment we stepped in.
We went for the set menus which cost HKD588 (approx. RM244) per pax, which came with an appetizer, mains, dessert and coffee, which is pretty decently-priced if you think about it. A 3-course dinner at
Sage in KL
or equivalent is about RM180++, and I find the food there to be pretty much hit or miss. So to pay slightly more for a Michelin-star standard meal is okay I guess!
Complimentary starters:
A very fluffy onion-baked bun. We over-indulged on this 'cause we were so hungry. T__T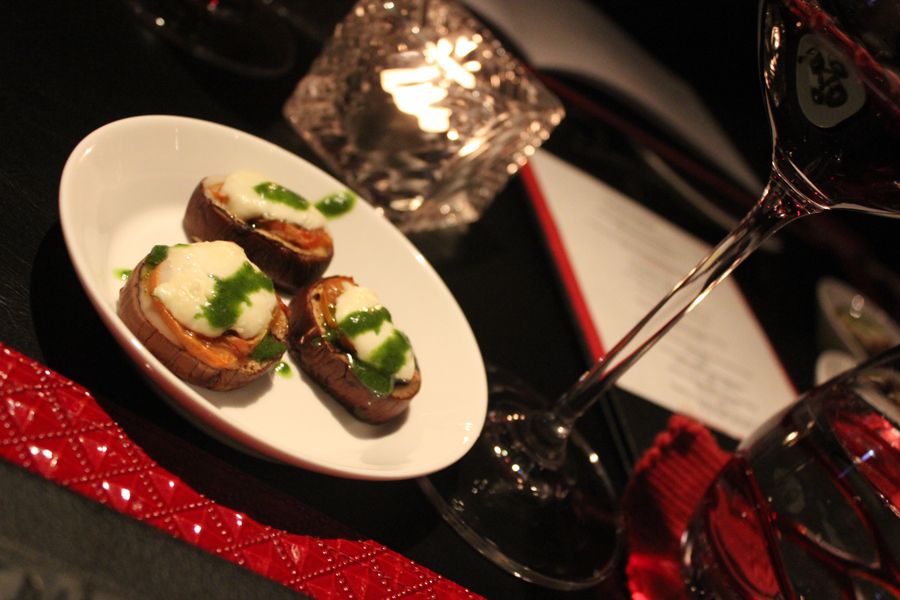 Okay I am the shittiest food blogger because I can't remember the names of the food we ate. This was mushrooms with pesto sauce and cheese. -_- Complimentary!
Table setting. Love the interior as it was opulent yet tasteful, with a touch of retro charm (the walls were lined with black and white pin-up girl images).
Starters:
Foie gras on Brioche. I try to avoid eating foie gras 'cause I think it's cruel. T_T
Crispy oysters. I enjoyed this, but the parents felt that the oysters would taste better raw. Pfahh!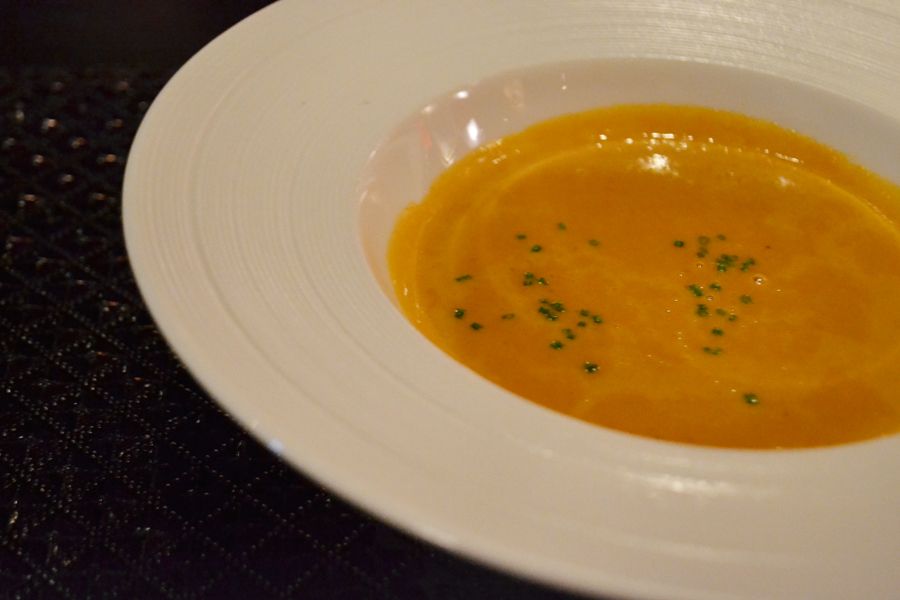 Lobster bisque.
Crab cakes.
Scallop carpaccio.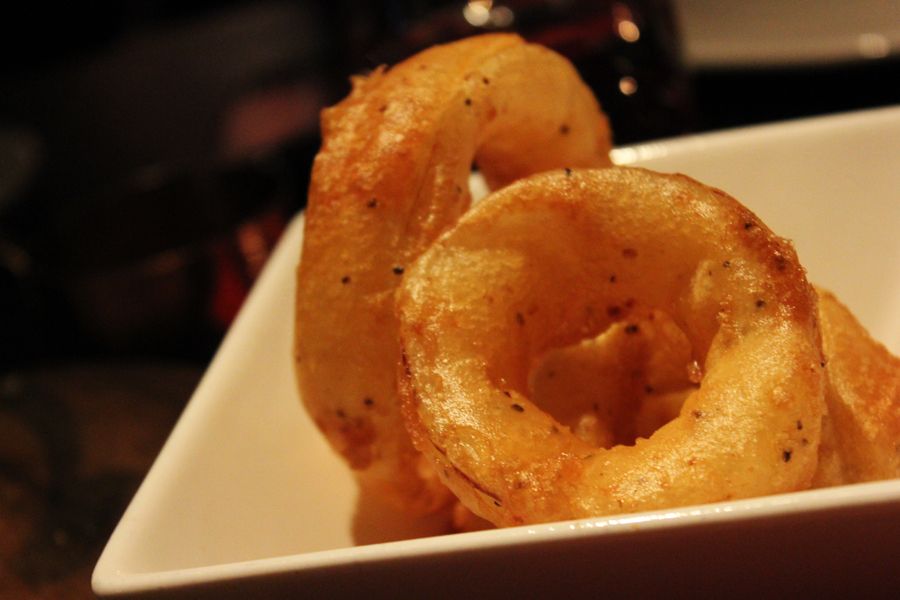 Onion rings to contra off the rest of the fancy food, haha.
Some of our mains, 'cause we were so preoccupied with digging in that we forgot to take pictures, hehe.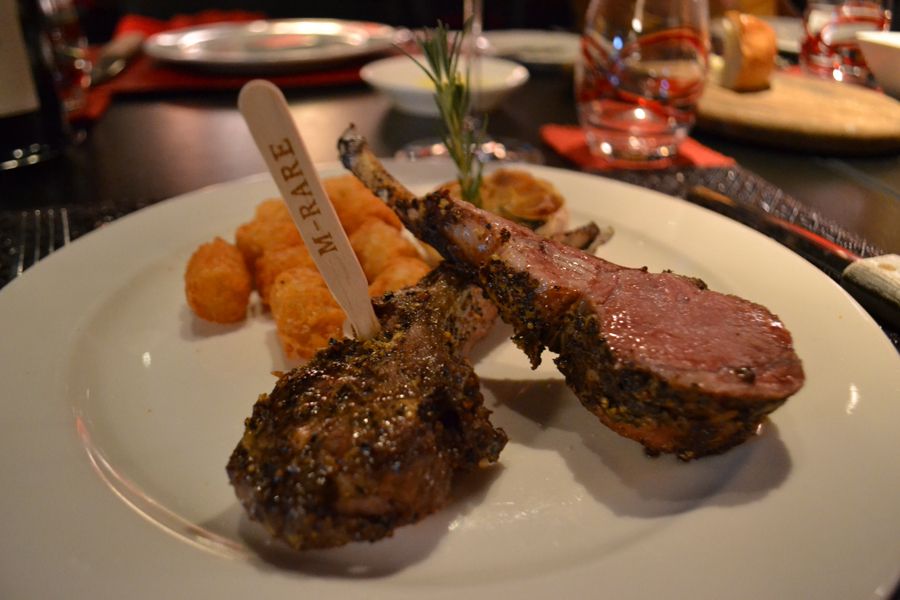 Australian lamb rack with mustard black pepper crust.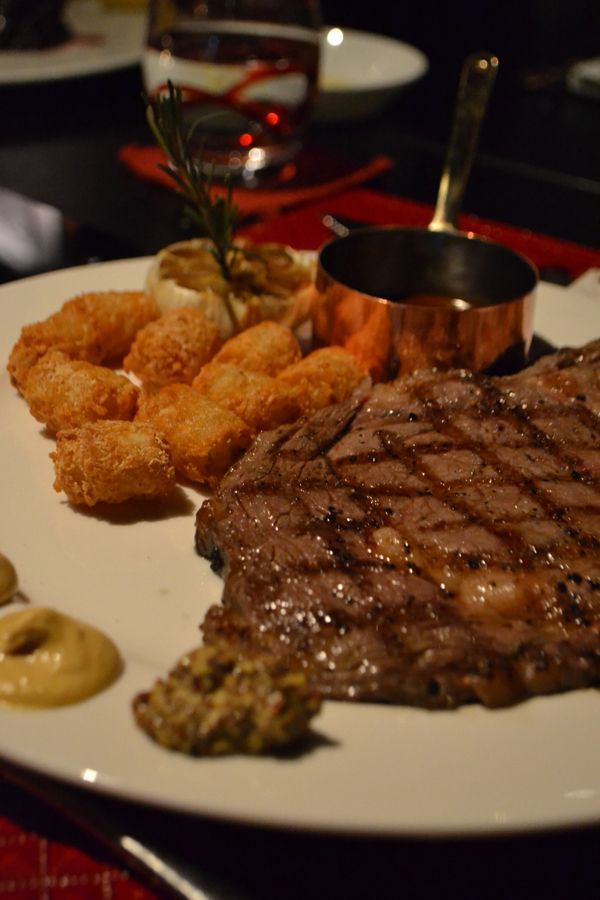 USDA natural rib-eye.
I had the US organic pork chops 'cause I don't take lamb and I try to avoid beef where possible. And I remember the names of the mains because I snapped a photo of the menu (for the mains), har har!
It was then dessert time! Brother Hoe ordered some brownie on a hot plate...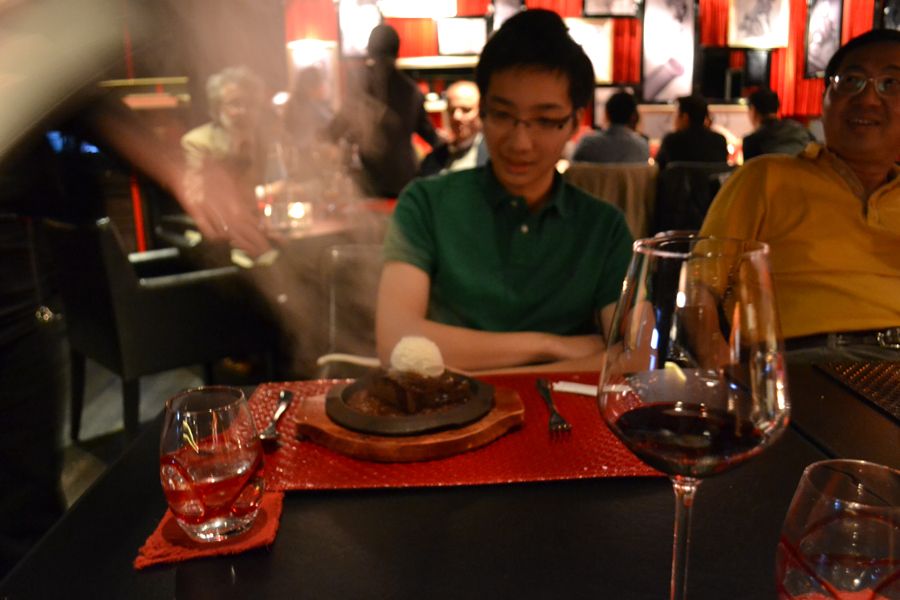 "?????"
"Is it safe to eat?"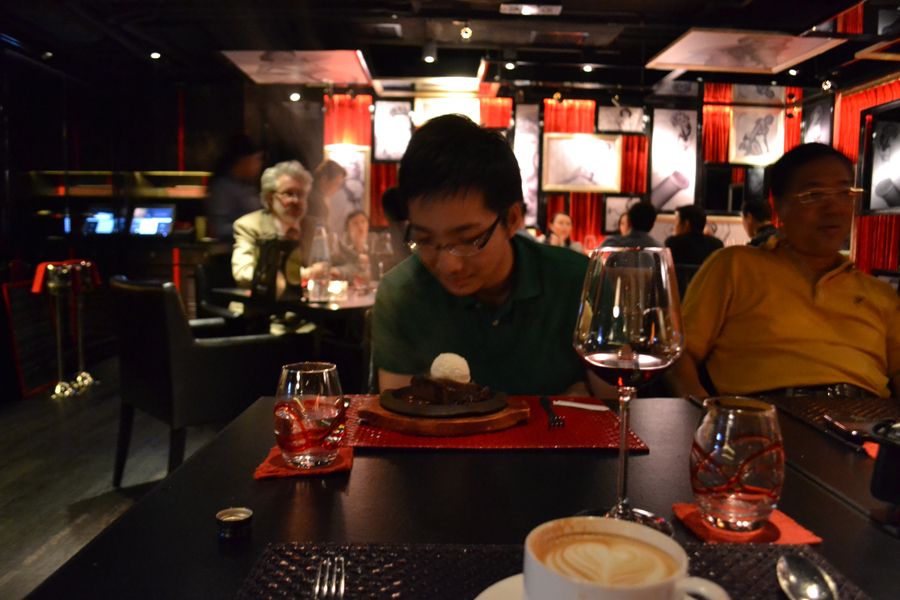 "Hmmm..."
HAHAHA he was super dubious of the dish la!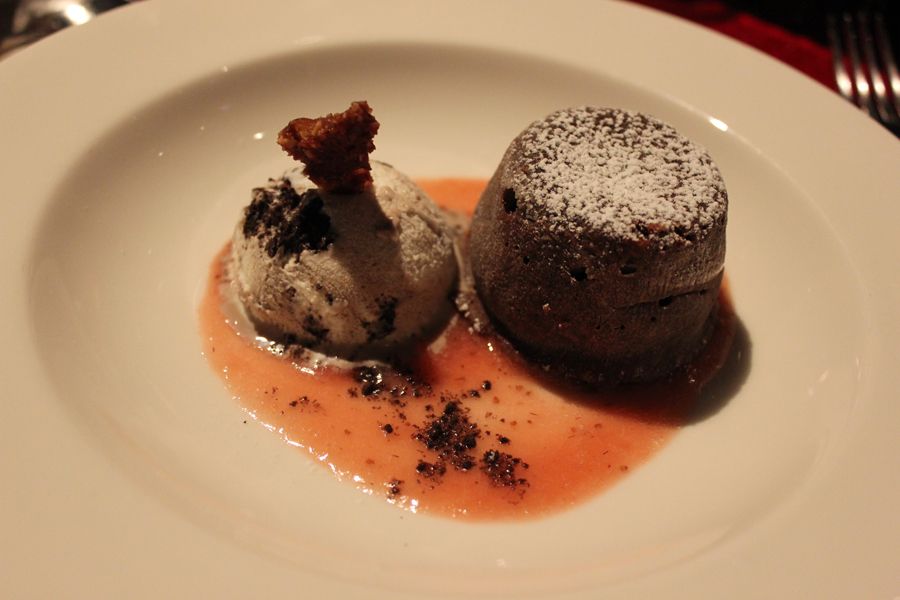 We had warm chocolate with cookie ice cream-- safe option, but super yummy!
And coffee to cap off my meal. The ideal ending to my meal, everytime!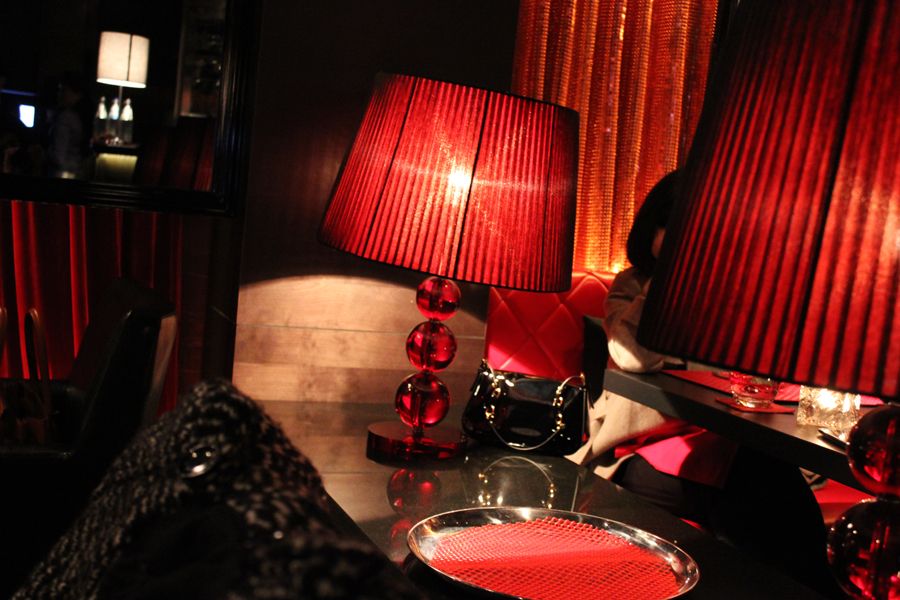 Plotted to steal one of these lamps home....
"Che, come, let's take a photo together"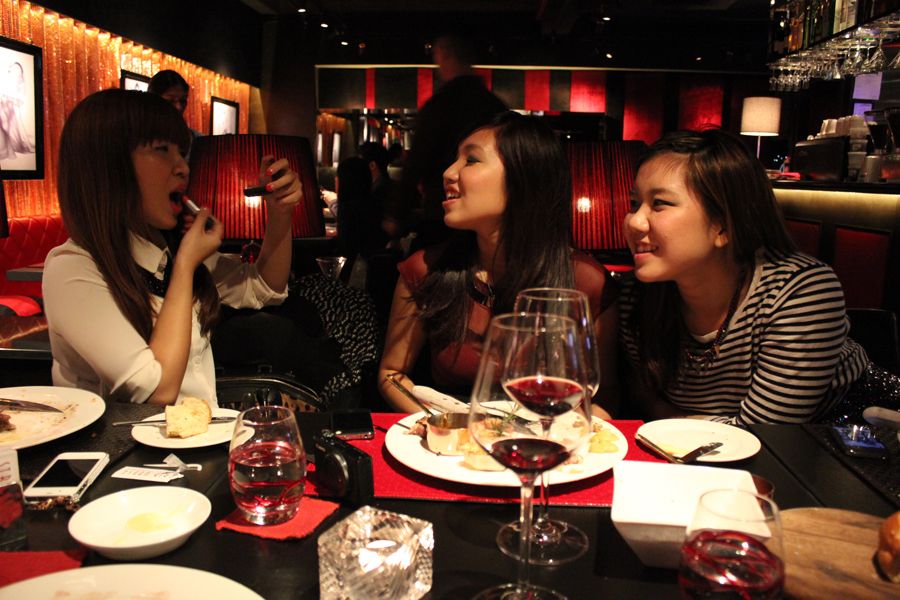 "Wait! Let me touch up my lipstick first..."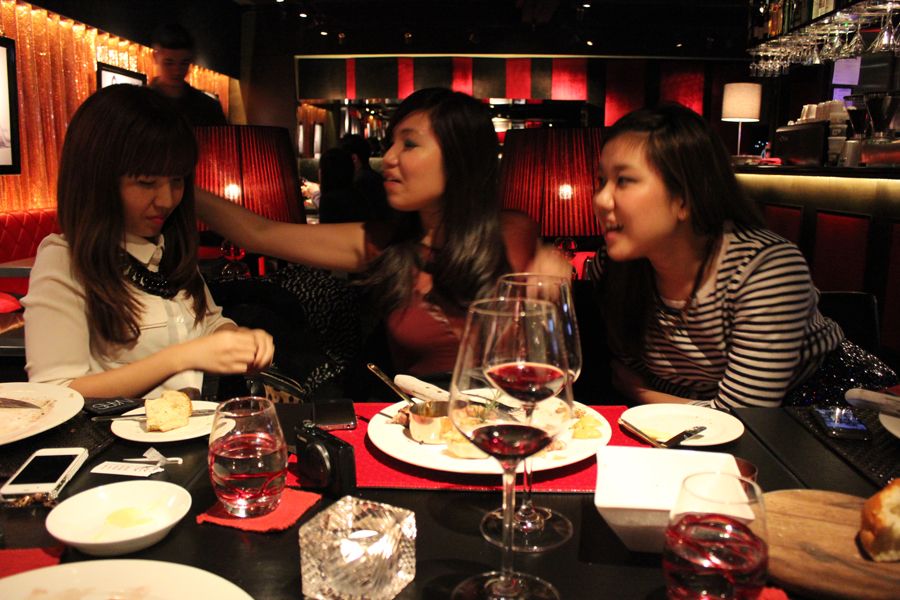 "Faster la..."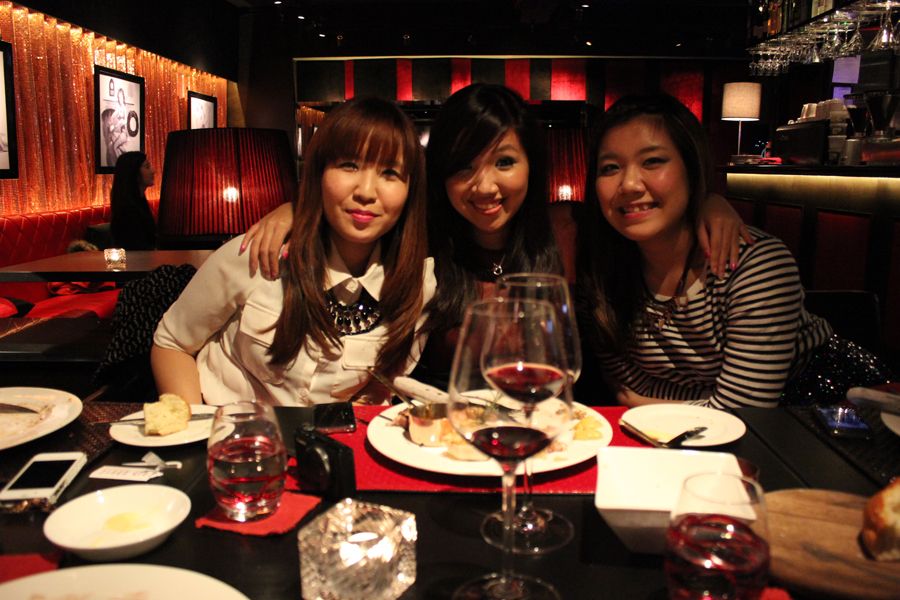 Ready, set, go! :D
After we were done camwhoring, it startled us to see our dad and brother in the exact same poses in front of us: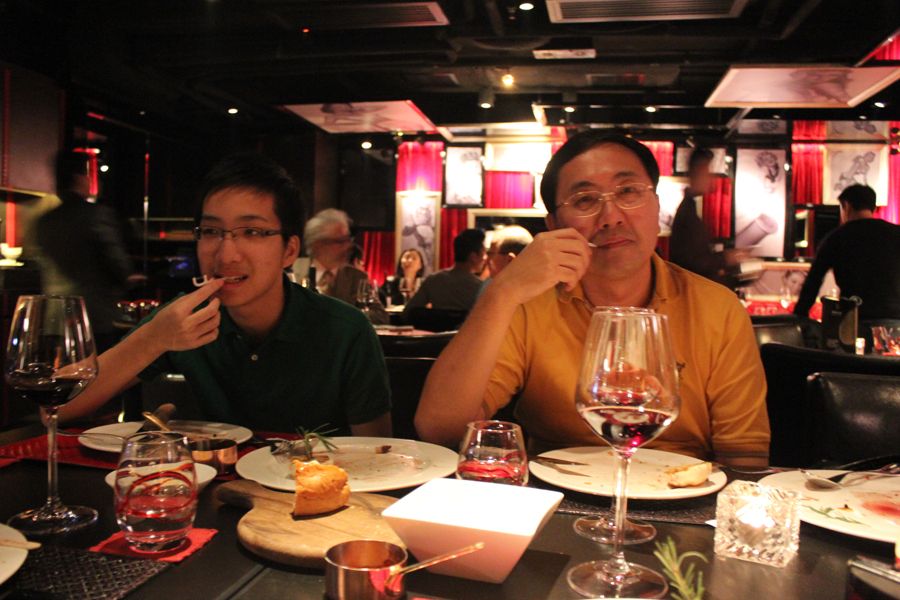 Picking their teeth. -_______________-
Strip House has the coolest toothpicks, btw.
We tried to get Brother Hoe to pose again for another photo op, and here's what he did: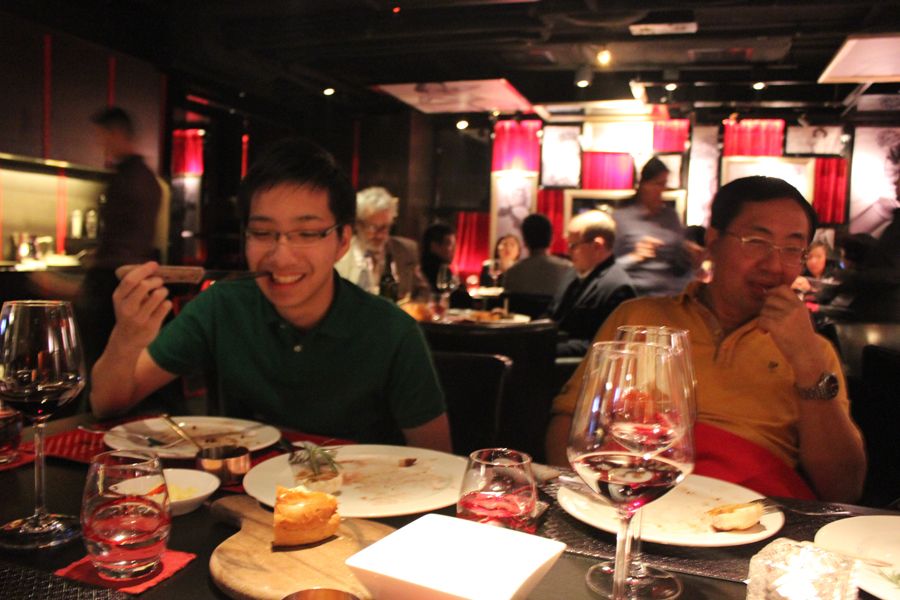 Knife tooth pick WTF.
Outfit: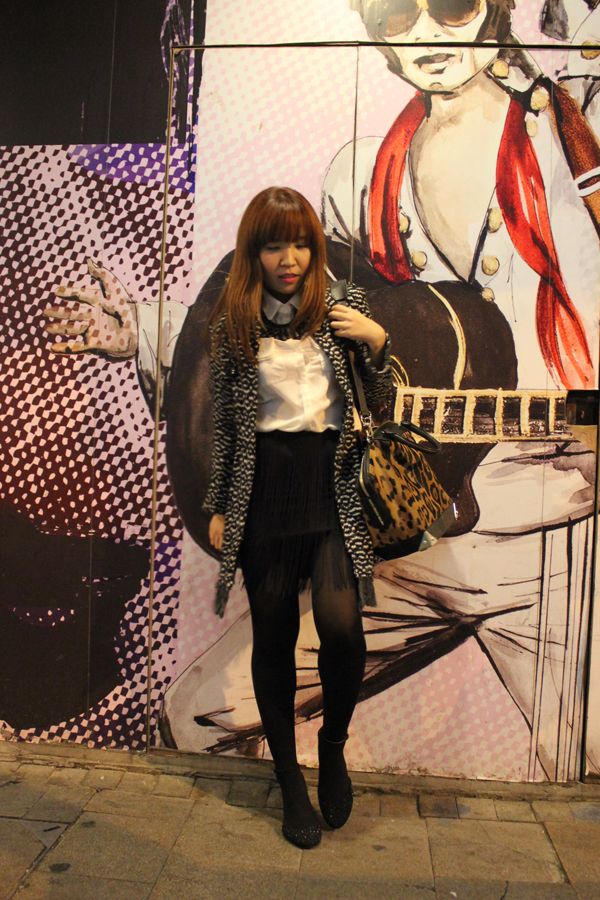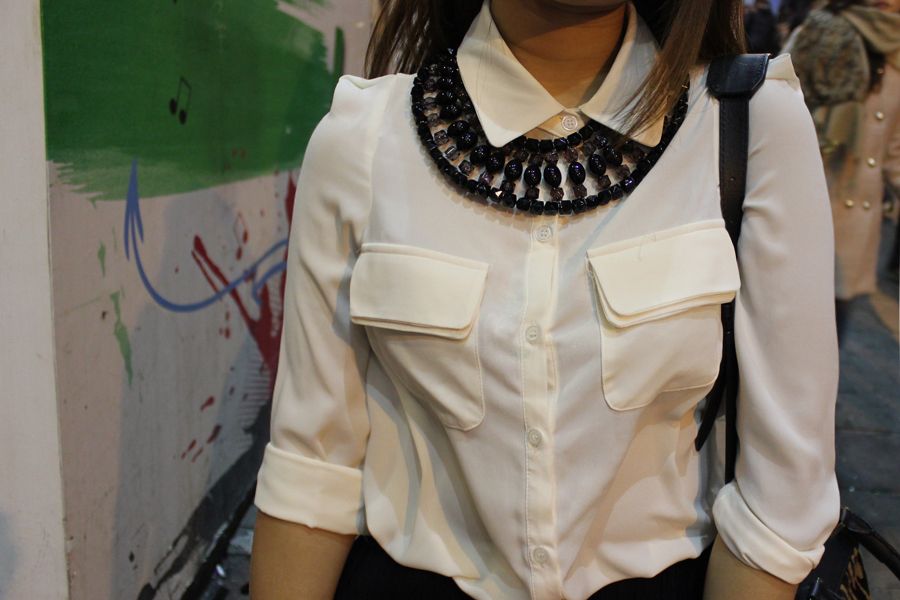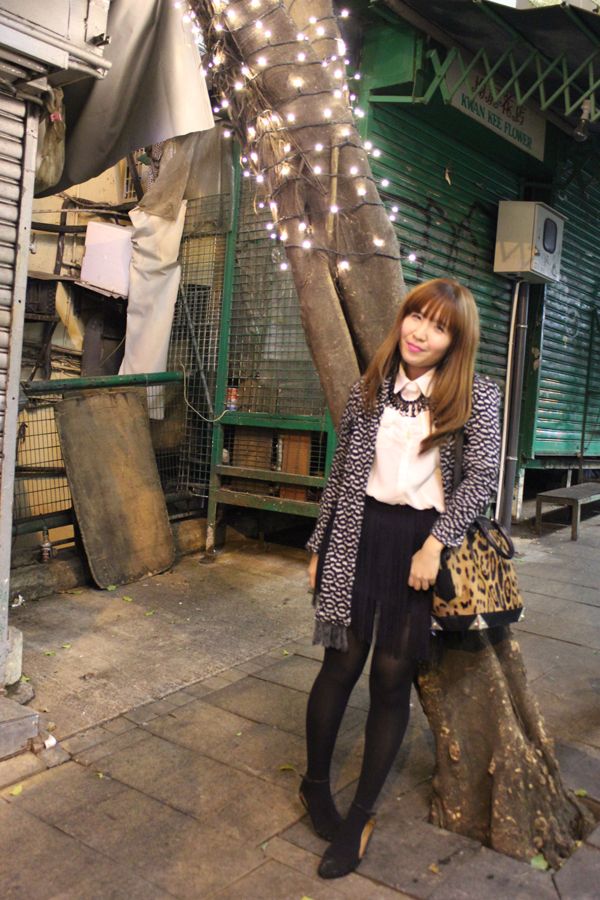 White double pocket shirt: AZORIAS
Navy fringed skirt: Korea
B/W knit shrug cardigan with front scarf lapels: Holiday in Zhuhai
Beaded statement necklace: Korea
Black studded and embellished flats: Zara
Bag: Alexander Wang