Today I am going to talk about our buys in from Europe! Jing posted these photos on Instagram from our hotel in Paris: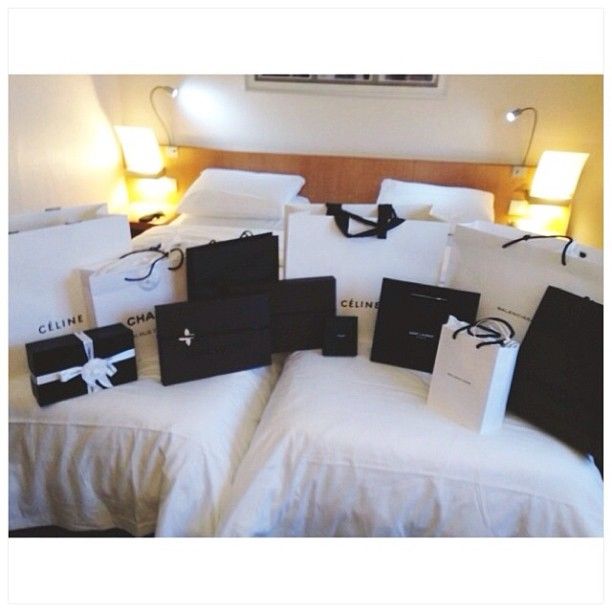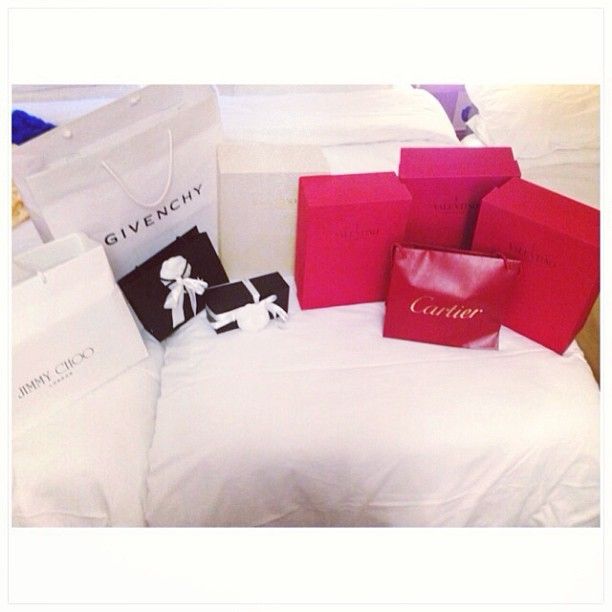 These are just our buys from Paris
only
. It looks quite scary, I have to admit. -___- But these are all our combined stuff, and we also visited
La Vallée
, which is a designer outlet shopping place. I will talk more about La Vallée in another blogpost k!
So as the title suggests, I am not going to show all my buys, but just my bags! :D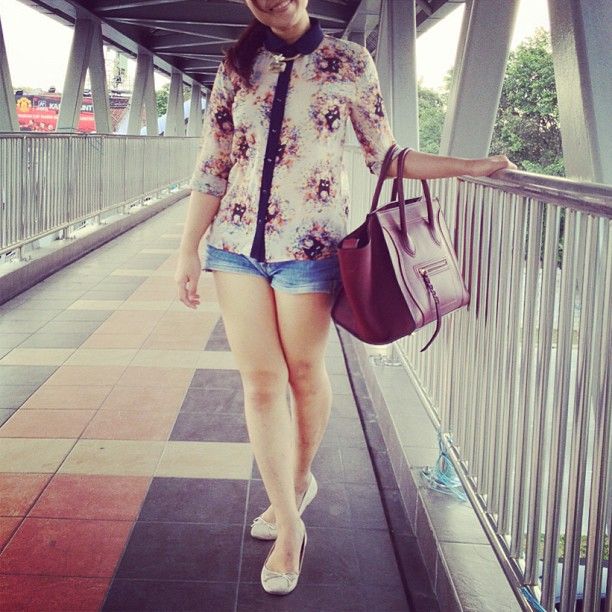 Celine Phantom.
Worn with AZORIAS cat print shirt, denim shorts, pendant statement necklace from Korea, Zara studded heeled ballet pumps,
When I posted this photo on Instagram (also blogged about it
here
), many of you asked for more photos!
So today I will reveal the contents of the box, hehe...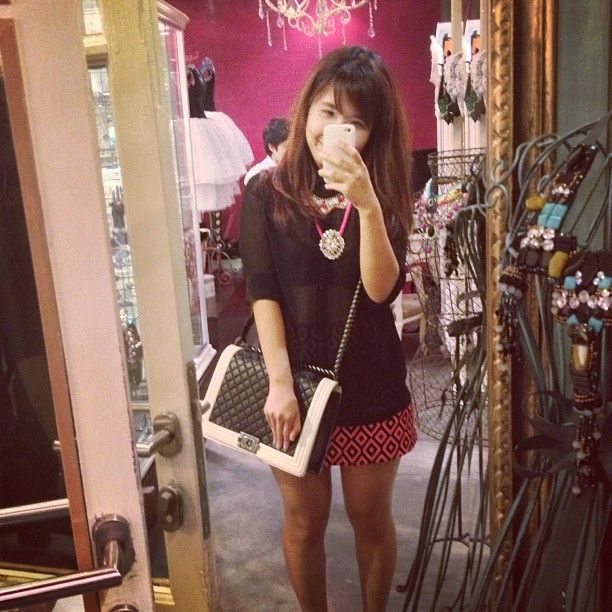 Worn with black sheer shirt from Korea, AZORIAS retro print skirt, necklaces from Forever New/ Teeny.
Meet the new Boy in my life!
I absolutely ADORE the Boy Chanel, and before going on our Eurotrip, I was praying fervently that I will be able to find one. However, I wanted one in black. 'Cause I already have a classic flap in red, and I want a classic (and expensive -_-) bag like this to be in a classic color.
And I managed to score the ONE and ONLY Boy Chanel in the entire Rome-- in the exact color and design that I want!!! :D :D :D