Lately there has been so many changes in my life-- from
our new puppy
, Rocky (waking up at 5am to find him dancing in poo and thus having to carry out an emergency bathing session FOL), work-related changes (doing some operational reshuffling for
AZORIAS
), accommodation (staying at the boy's place)-- I am just trying to keep my head above everything, and not get overwhelmed. Amidst all the craziness in life, I am so grateful for my fiance and my family, the constants in my life-- they are
everything
to me. :)
My motto for now-- embrace the changes, and well, enjoy the process, as cliched as it sounds. After all, change means new opportunities right?
***************************************************
I will be flying off to Korea in 2 days' time for
AZORIAS
' routine merchandising trip, and that inspired me to do a blogpost on Korea!
Actually what I meant is that I dug through my photo albums to find any unblogged photos taken in Korea, hehe.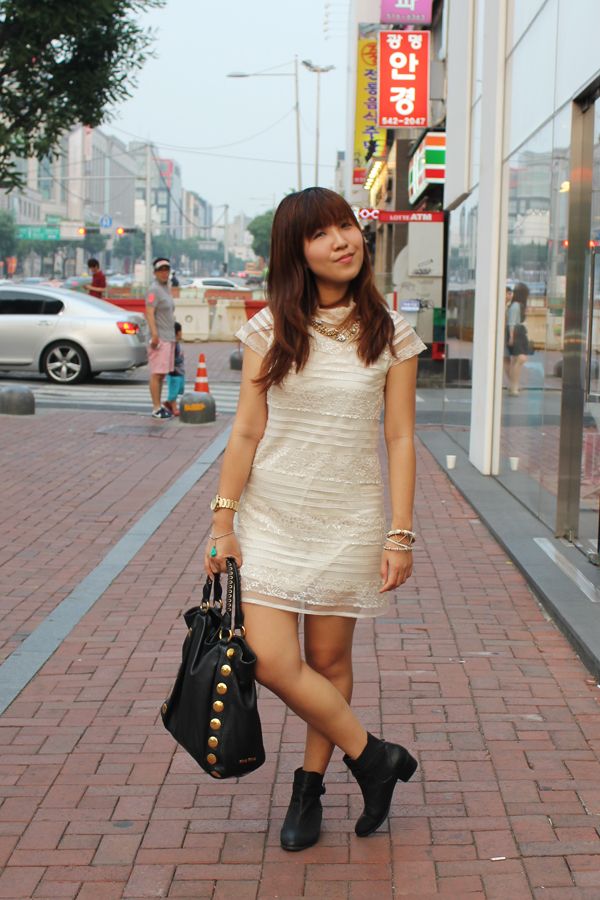 This was a trip with Jing last year! She kindly invited herself along on my business trip to
shop till she drops
spend quality sisterly time.
To see myself look so thin in a white dress brings me pure undiluted joy wtf.
One of the fun things about staying with the boyfriend is that we get to decorate our room! We have already got the room painted, and scored a super comfy and nice bed. Now I am thinking some organizers for my jewelry... :P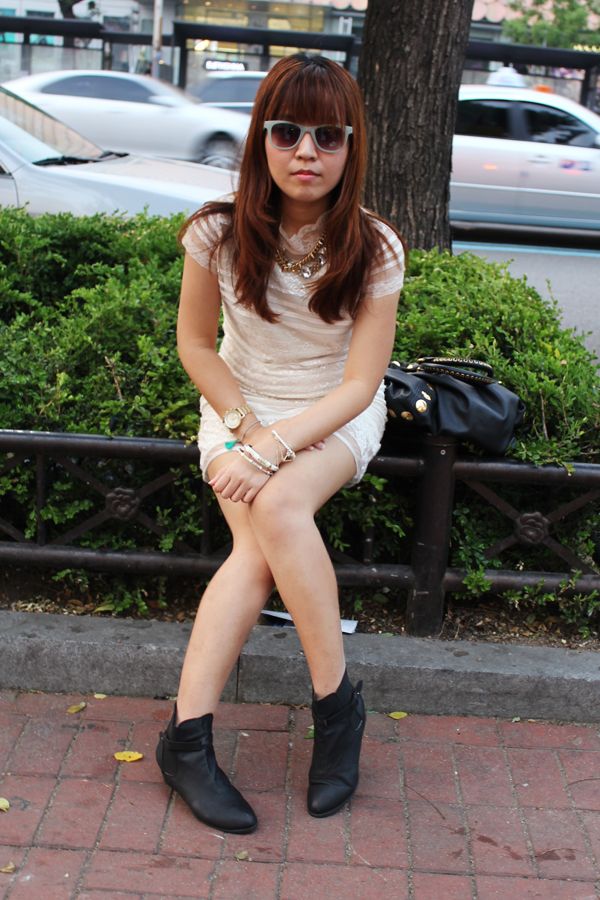 Resting after a massive shopping trip in Apgujeong (Seoul's equivalent of Rodeo Drive), in Gangnam. Ironically, Gangnam-Style wasn't even released then wtf (This was back in June last year).
Remember I said
massive
shopping trip? Check out Jing's shopping bag wtf. She got the most darling Lady Dior bag in a shocking bubblegum pink!
Jing is wearing
AZORIAS
organza-sleeved tee (already sold out) and my leopard print shorts-- which reminds me, JING WHERE IS IT I HAVEN'T SEEN IT SINCE YOU WORE IT. Her shoes are Ferragamo and bag is LV Vernis.
My outfit: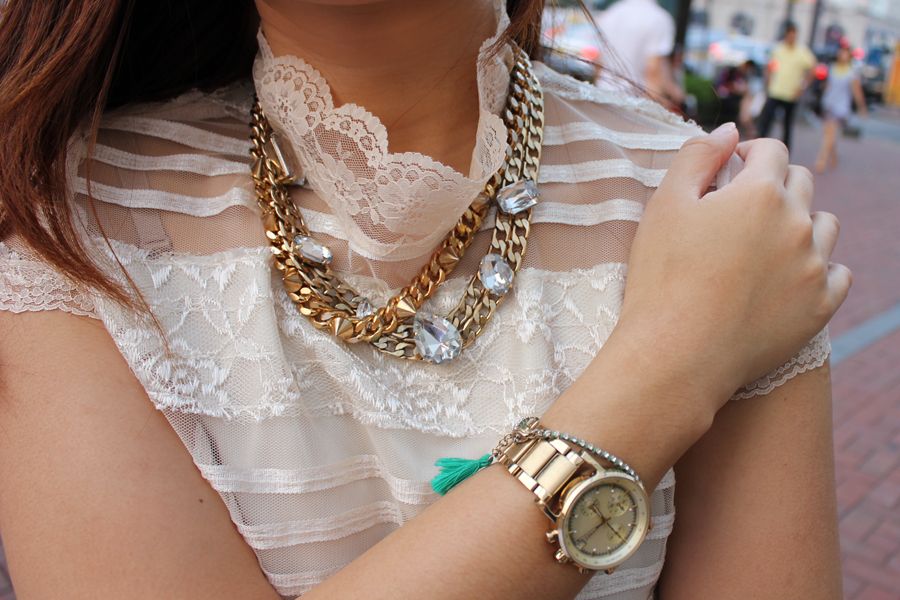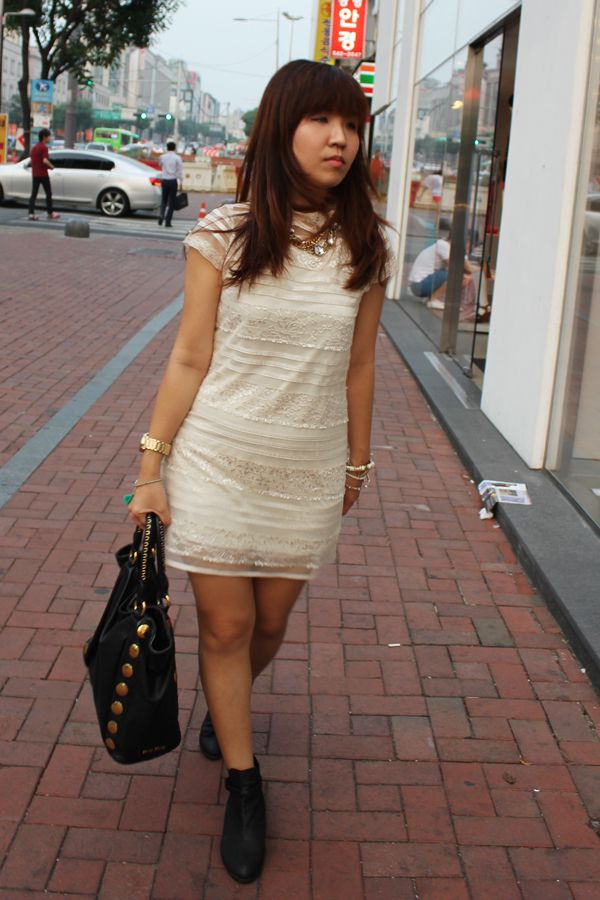 Ivory high-neck lace dress: AZORIAS
Gold necklaces: Korea:
Bracelets: Assorted (mostly Korea/ F21)
Watch: DKNY
Mint wayfarers: MNG
Ankle boots: Korea
Bag: Miu Miu