... so a blogpost on Rome also cannot be done in a day wtf.
Thus this post with some random photos of our
first day
first few hours in Rome! Out of all the places that we visited in Europe, it is my second favorite city (after Paris).
We were taken on a walking tour in the heart of Rome, and one of the first places we went to was Piazza del Campidoglio. One thing to note, Rome is absolutely sprawling with piazzas and squares!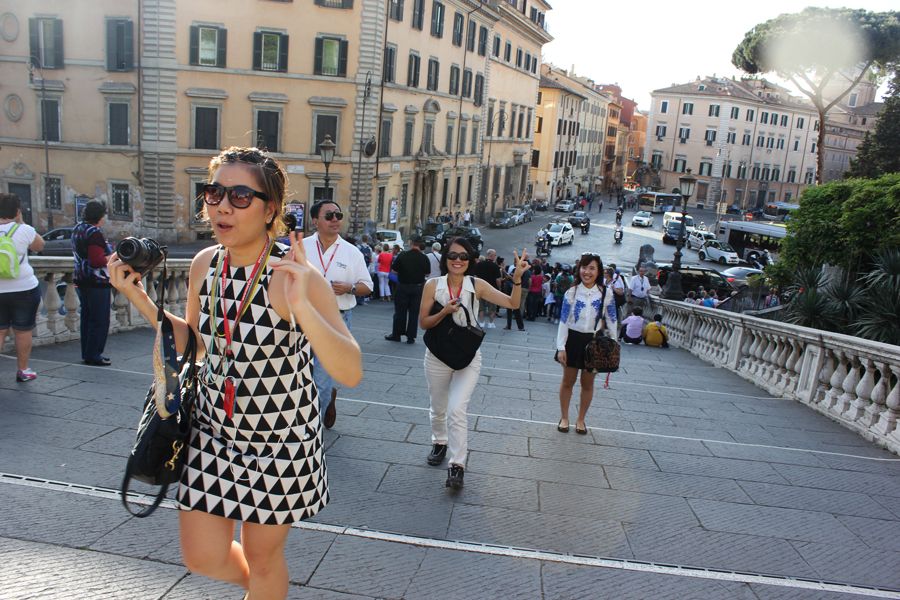 Teeny acting as the tour guide wtf.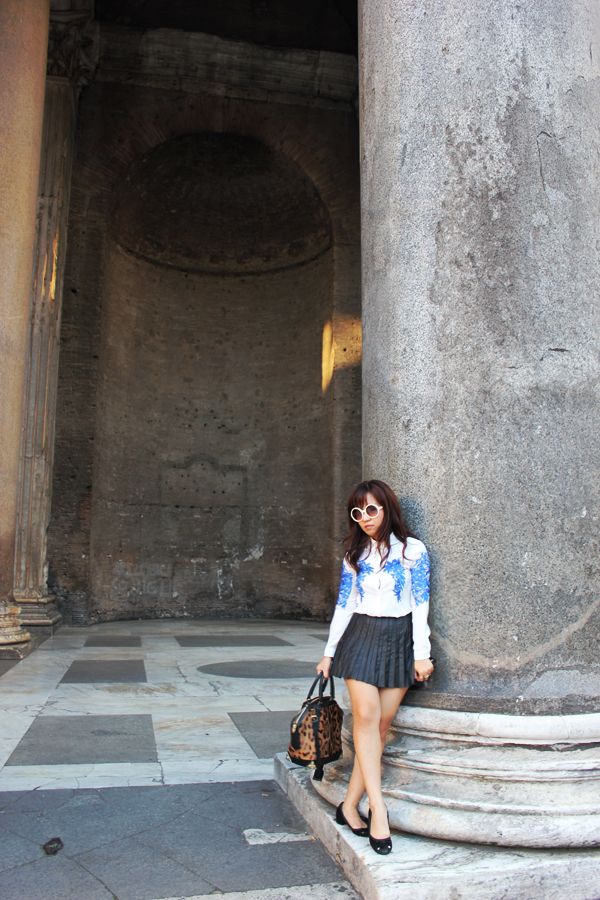 At the Pantheon, where I was completely astounded by its architecture and structure.
For example, light (from the dome's opening) moves around the space in a sundial effect. And due to the opening in the dome, there is also drainage system below the floor that handles the rain that falls through. The building is also a unique structure of a dome within a cube. The Pantheon was built thousands of years ago, so it's amazing how brilliant the Romans are!!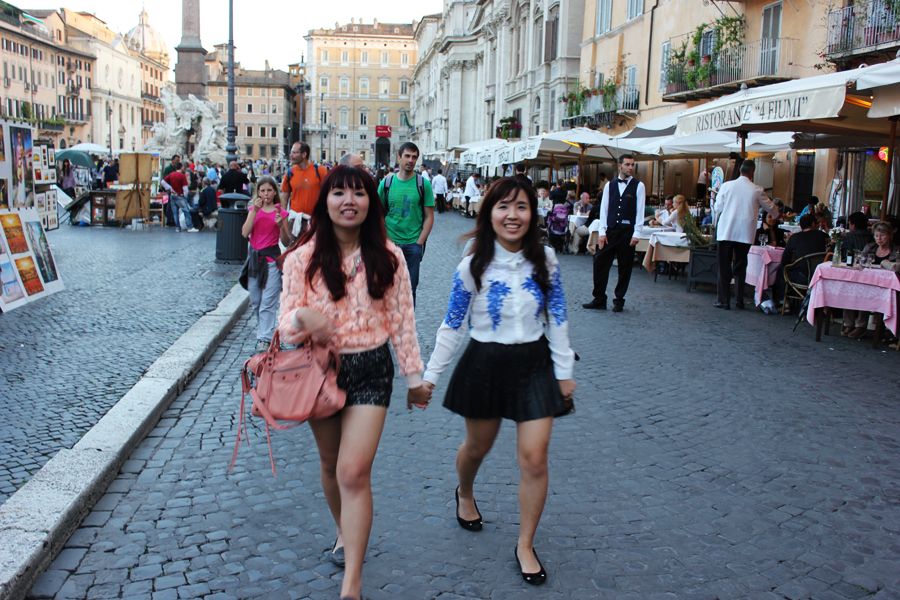 Strolling through Piazza Navona, looking for a restaurant to have our first proper Italian meal!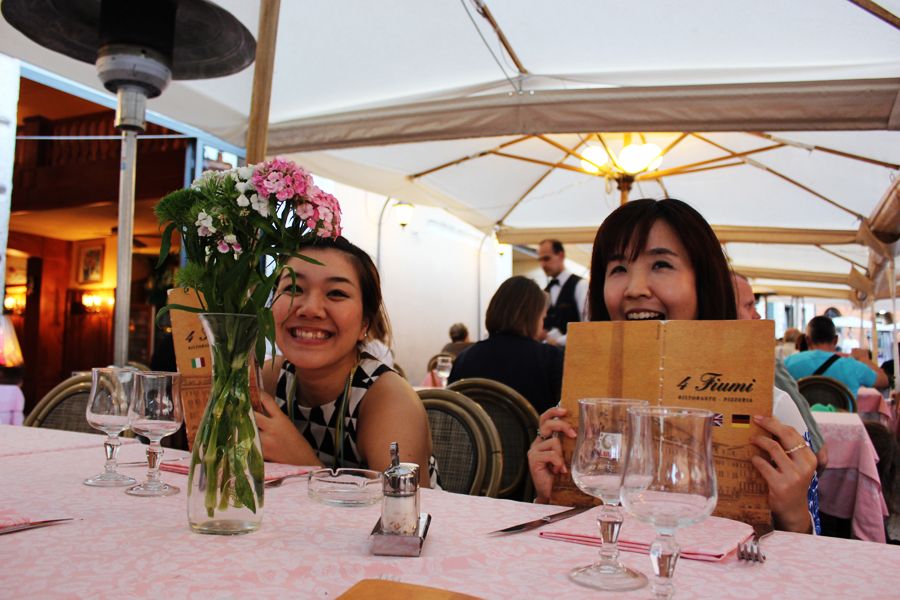 Voila, we found a nice place to rest our feet and fill our tummies!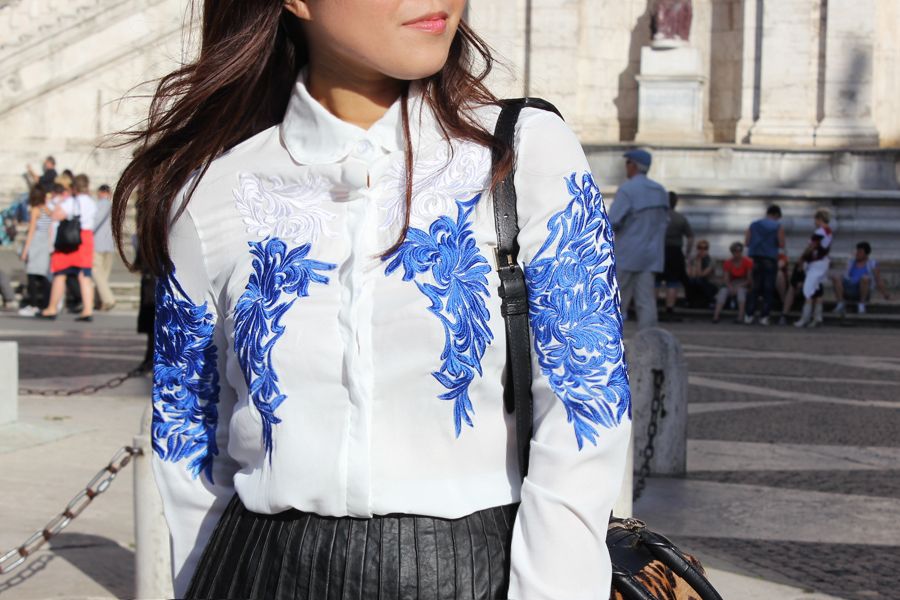 Contrast embroidery shirt: AZORIAS
Leather pleated skirt: Korea
Rings: Assorted
Black suede ballet pumps: Topshop
Bag: Alexander Wang
Can't wait to share more stories about Rome, 'cause it's really a fascinating place! :D