Am trying to keep a good mix of content on the blog in terms of travel stories, my new puppy and outfit posts! And random fun entries like
this one
. :)
Today will be an outfit post! Worn during our Sydney trip so it kind of falls under vacation tales too.
*kills 2 birds with one stone wtf*
We went for dinner at
Sokyo in Star Casino
for Jing's graduation dinner, so everyone dolled up! Food was
amazing
at Sokyo, and I think it deserves its own blog post. :)
Got this Thai silk checkered print maxi skirt from Chatchuchak market, Bangkok sometime ago, and have been looking for an opportunity to wear it!
I couldn't believe it myself, but I know every item that Jing is wearing in her outfit! :O
Her dress is from ASOS,
white blazer is from AZORIAS
, clutch and shoes are from Miu Miu. I found it fascinating how although we live miles apart from each other, I still keep tabs on her wardrobe
so that I can borrow stuff
. :P
And one more never been seen before OOTD!
My brother, who is growing up to be quite a dashing man. Scratch that, I don't ever want to associate my brother with the words 'dashing' and 'man' wtf. He is wearing a Ralph Lauren polo and Armani corduroy pants. Loafers are from Target WTF, 'cause his sneakers got soaked on Bondi beach during the day and he was forced to buy a new pair of shoes.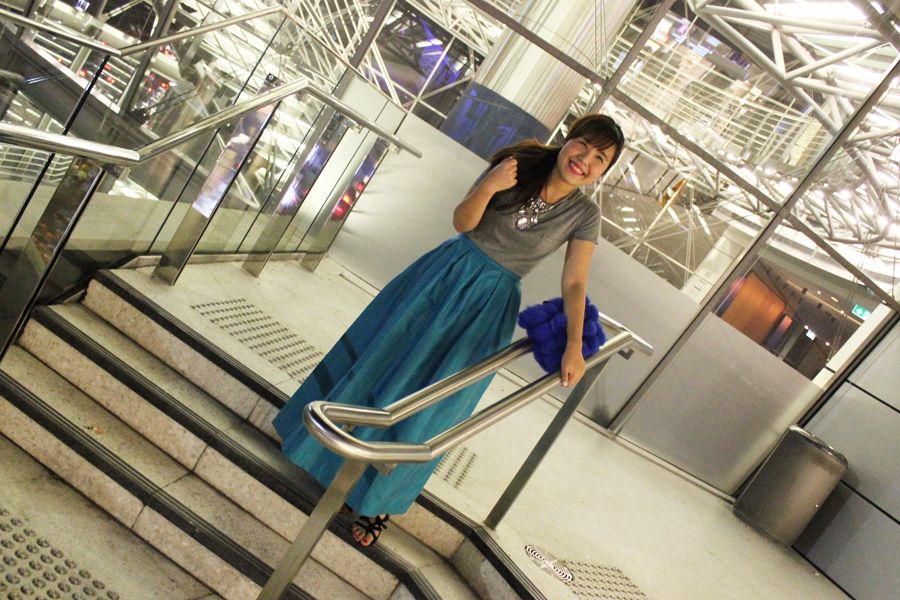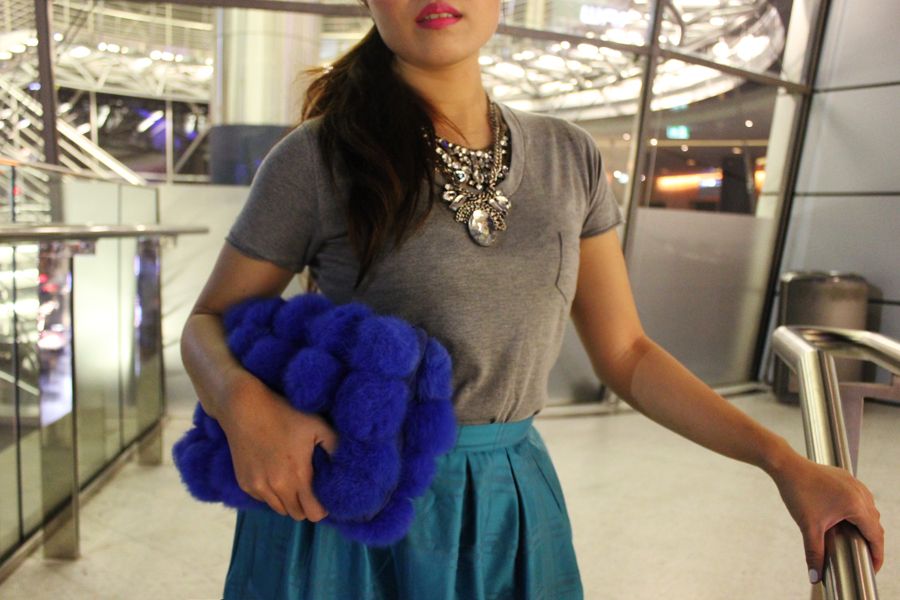 Gray V-neck tee: Korea
Checkered print Thai silk maxi Skirt: Chatchuchak market, Bangkok
Diamante necklaces: Korea
Black cord rope heels: Korea
Electric blue pom-pom bag used as clutch: Holiday in Zhuhai
As I said, food was spectacular in Sokyo.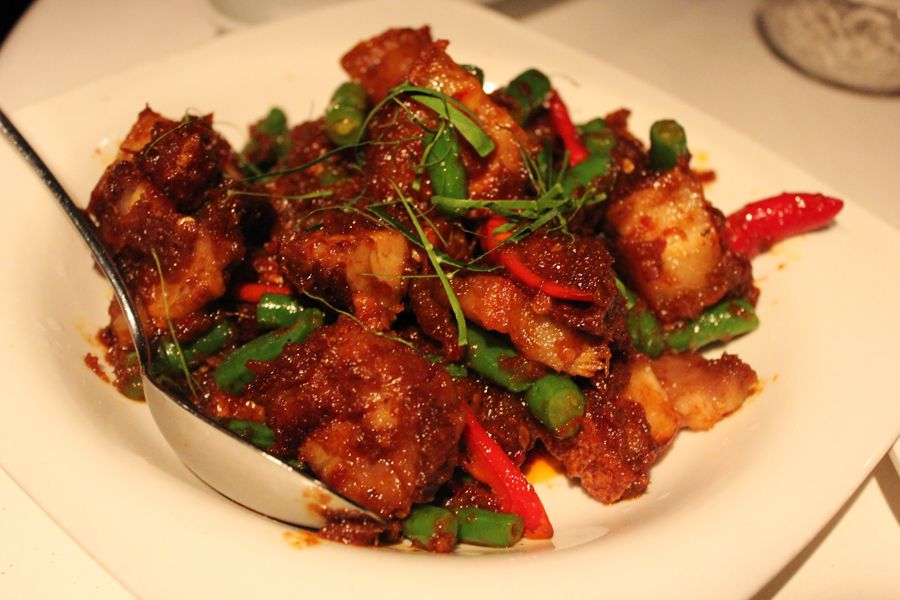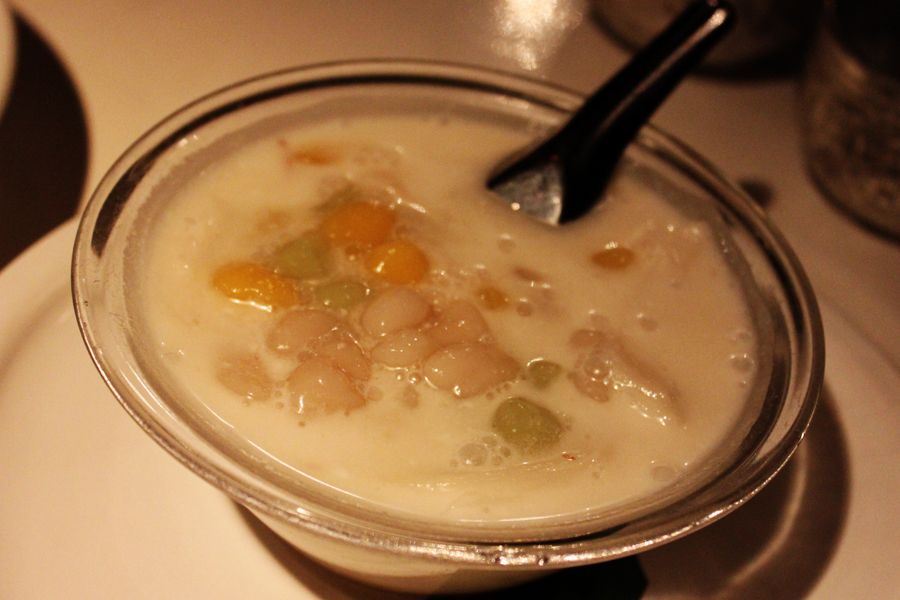 But somehow we still found ourselves at
Chat Thai
for supper at the stroke of midnight. Heh.
Not shown: Fried rice and various Thai desserts wtf.