I have something to confess.
This little guy here?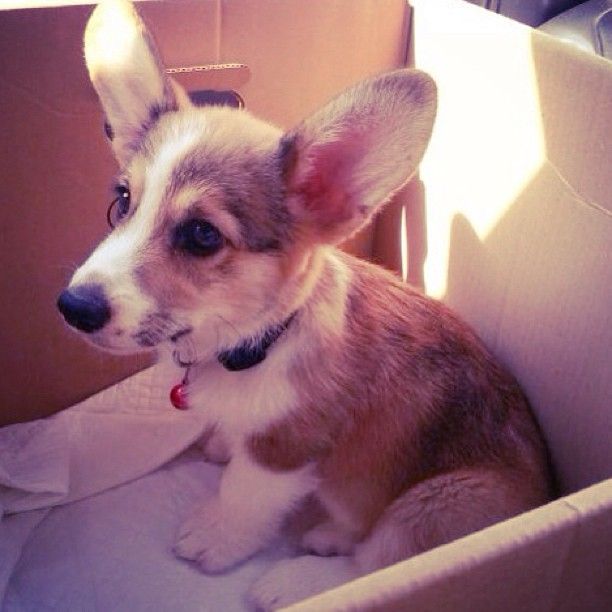 We changed his name 3 times.
As you all know (
*click*
), we named him Duke when we first brought him home. However, we soon realized that it's not a nice name to call out loud-- especially when in a scolding manner. In fact, it sounds a lot like "TIUUUUU" which is a chinese cuss word FOL.
Also, his true colors started to show in a few days. -_- We already knew right from the get-go that corgis are highly intelligent, stubborn, and manipulative, but this fella here is a world class actor! For example, he knows he is not allowed to chew on his wee-pad, so he will sneakily go really near to it and start licking it. When he realizes that you are not looking, he will start chewing it. -_- Then when you catch him chewing and start scolding him, he will go back to licking then slowly walk away and lie down, all while giving you a sad puppy-dog face, as if asking you "Why are you scolding me.. I didn't do anything wrong.. :( ". -___-
So the boyfriend suggested to rename him to Oscar, since he is such a great actor wtf; and Oz for short. I thought that was kinda cute, plus Oz is my favorite show of all times wtf, so I agreed. It wasn't difficult to retrain him to respond to the name 'Oscar', because 1) corgis are really very smart, 2) he is so food-driven. -__- I am going to get him a doggy tee that says "Will do anything for food" wtf 'cause that describes him to a T! In a few short days, we taught him a few commands like "Sit", "Follow", "Jump", "Crawl" etc., and now I am teaching to "Kiss" by giving licks. :P Of course, getting him to "kiss" is also a diversion tactic 'cause at the moment the puppy likes to nip/ bite us, and that is definitely a habit we want to curb.
But in the last 2 days or so, the boyfriend and I started thinking longingly of the name "Duke" again... And we start to wonder whether we should go back to that name. So we went back and forth, back and forth... And we finally decided.
Meet Rocky, guys.
Rocky, as in the famous boxer character made wildly popular by Sylvester Stallone. The boyfriend confessed that he wanted to name the puppy Rocky since day 1, and since we couldn't agree on a name anyway, we decided on it! Also, I agree it will be cute that such a macho, tough name to be attached onto this furry short-legged rascal.
And last but not least, Rocky signifies tenacious, underdog, champion, never say die, fighter... All qualities we would want in a dog. :)