My mom-- who used to insist that she will never join Facebook-- is now the biggest Facebook fanatic ever wtf. Recently she developed a hobby of poring though old photo albums to take photos so that she can post them onto Facebook. -_-
But my technologically-challenged mother is stuck when she realized that she doesn't know how to transfer the photos from the camera onto Facebook, haha. And so I was summoned wtf. Since I am at it, I thought I would share some of the photos too! :D
With my parents on on the day my dad got his Masters!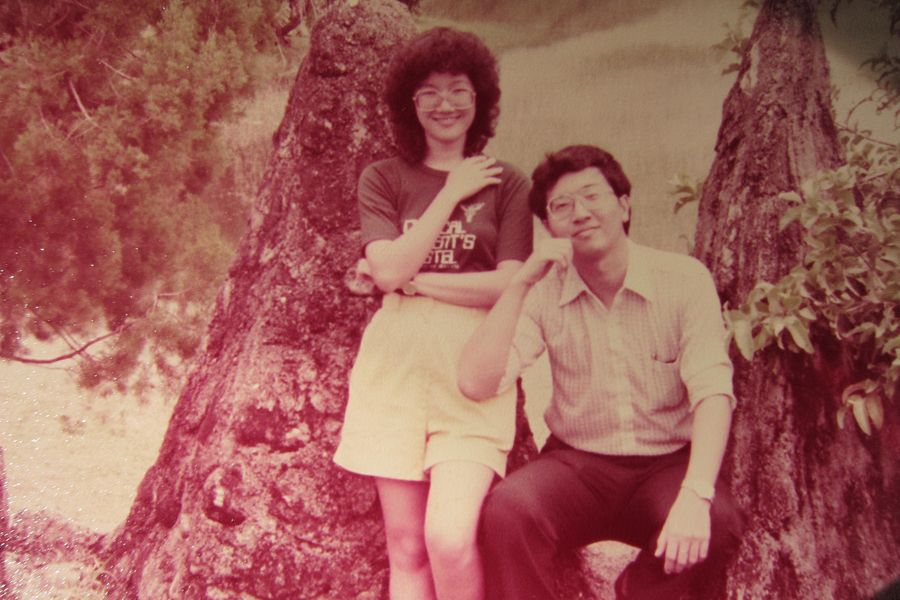 HAHAHAHAH I couldn't stop laughing at this photo. My parents in their dating days cue cheesy couple pose wtf. I can't imagine my dad ever posing like that
lor
!
With my cousins in Chaah (in Johor), mom's hometown. Just realized that everyone in this photo is married now, except for my cousin brother on the utmost left, who is a Casanova till today. Even I am going to get married soon!
*shy*
Jing and I giving Grandpa a
hand
mouth in blowing candles! Teeny looked on sadly 'cause she didn't get to join in the fun, haha.
My parents acting silly! Actually they are still silly even till today. :)
On my mom's graduation day with my two grandmothers! My late maternal grandmother looks older 'cause my mom is the youngest of 10 children, whereas my dad is the eldest child.
Actually, I imagine this day to be quite an emotional day for the family! My mom came from a small village in Johor, and therefore, comes from an underprivileged background. However, because she was bright and hardworking, somehow she managed to get a spot in Universiti Malaya (through scholarship), which was where she met my dad. After they started dating, my dad financially supported my mom through university despite his meager salary from working at the government hospital. :)
My mom used to tell me that my dad would wait for her outside the exam hall for every one of her finals paper. Coincidentally, the boyfriend and I used to do that for each other during our university days as well! :)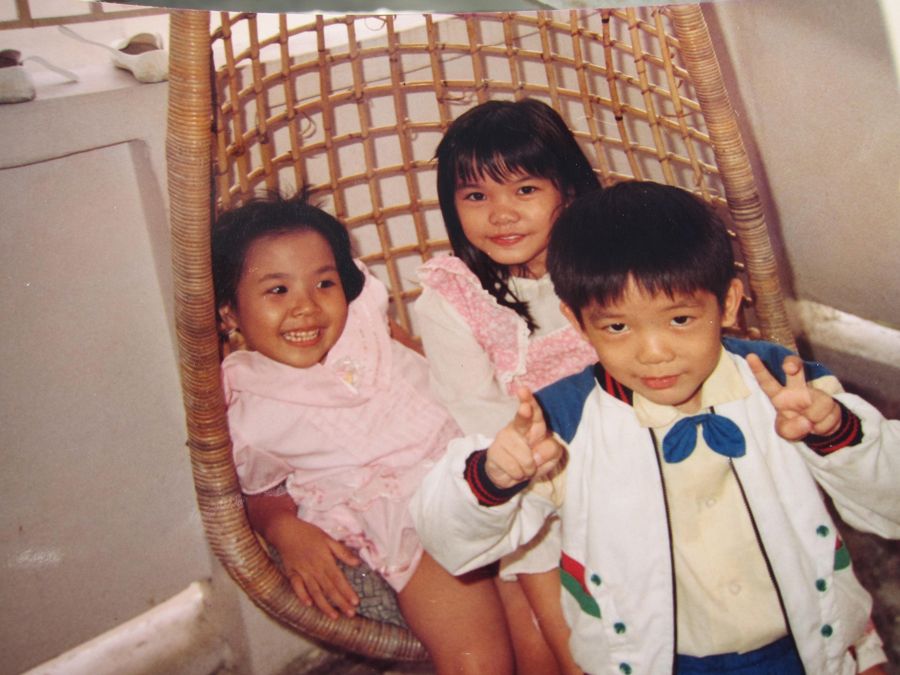 With my Singaporean cousins in their flat's balcony in Singapore. This was my favorite rattan chair-swing!
Another one on the day my dad got his Masters-- this is taken back in our (then) new home. We have just shifted into this house back then, and I remember that it was so exciting for me to stay in a house (we used to stay in a flat) with our very own garden! And Jing's hairstyle is so cool wtf.
By the way, do you notice that in almost every photo of me, I was wearing a pink dress in varying designs. -__- Guess my mom really loved to dress her daughter in pink frilly dresses. -_____-
Anyway, hope you guys enjoyed this post, 'cause it was definitely fun for myself to take a walk through memory lane! :)