Continuing on the vein of my previous post on outfits taken top-down (
*click*
), I thought I'd do another one!
#1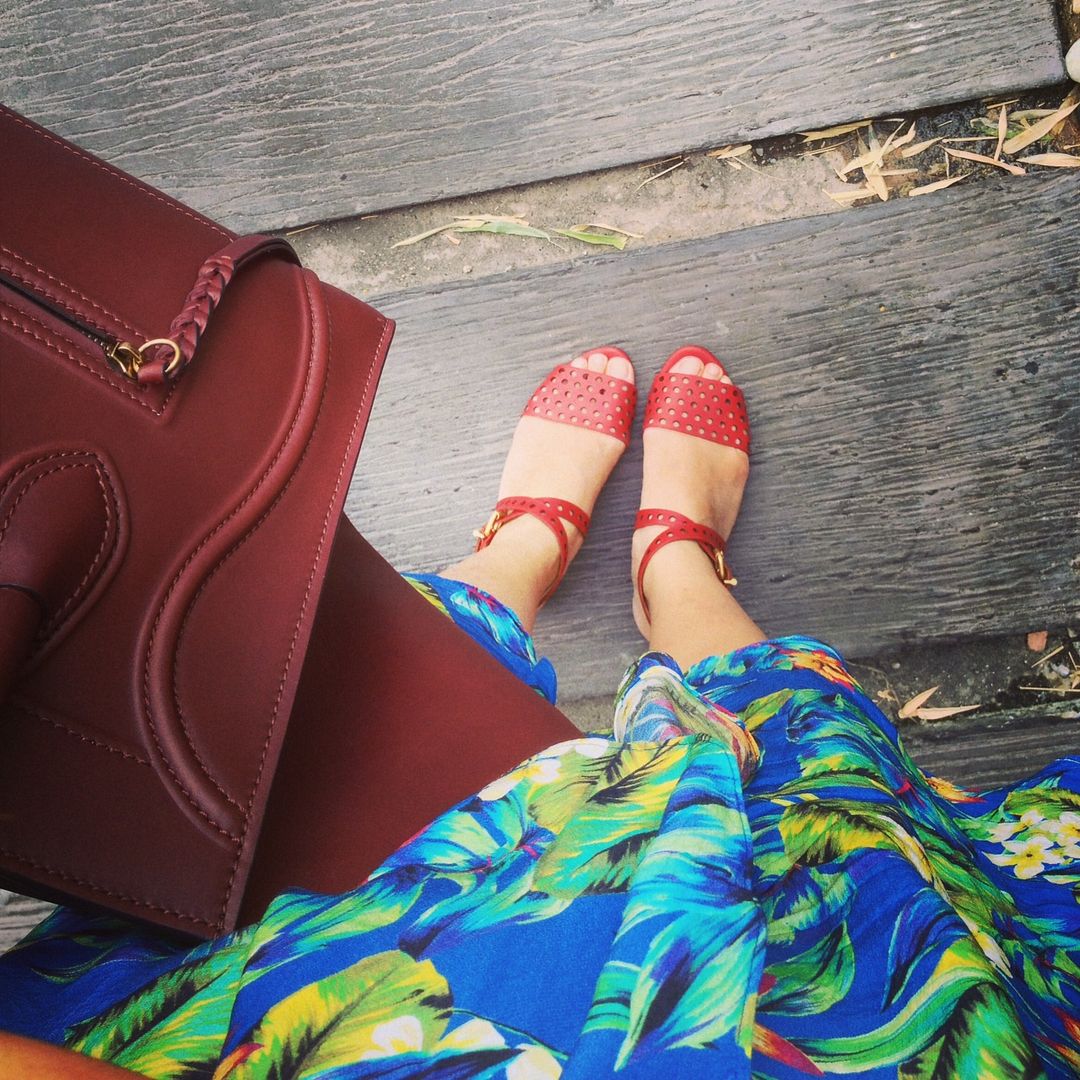 Wore this outfit to a business meeting. Would normally go for heels for an extra boost for such occasions, but I had the foresight 'cause I knew I would be doing a lot of walking, so low-heeled sandals it was!
Tropical print dress from Forever New, sandals from Fendi, and bag from Celine.
#2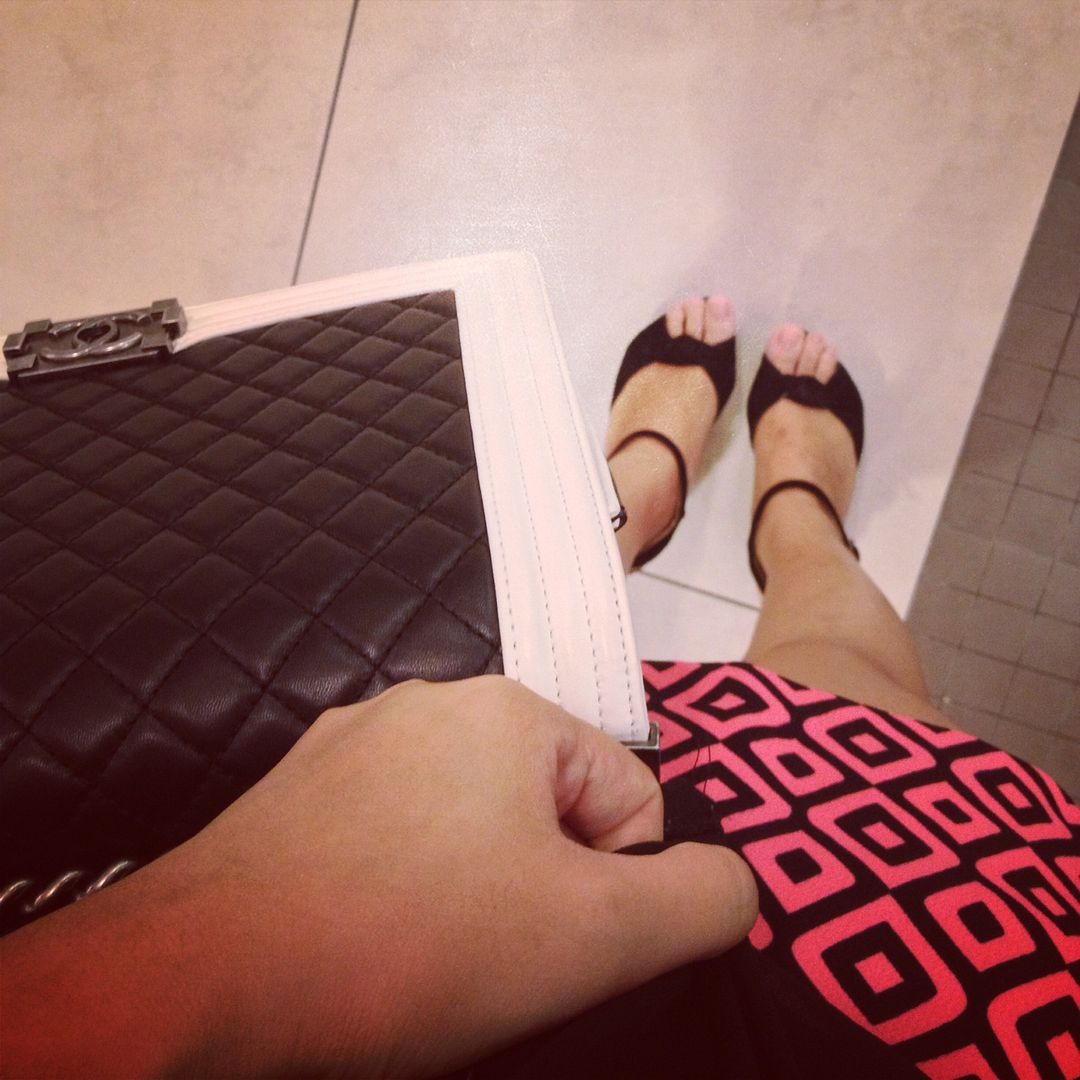 Blogged about this outfit recently (
*click*
)! Wore this for tea with Alison to try out a potential venue for a baby shower we were planning for
Audrey
, which is canceled for the time being. :(
Coral printed skirt from AZORIAS, suede platform heels from Topshop, Bag from Chanel.
#3
Waiting at the airport to embark on our Europe trip-- probably the most excited I have felt this year!
Teeny's (L) leggings and loafers are from Topshop. My leggings are from AZORIAS (already sold out) and loafers are from Korea.
#4
Also wore this for a business luncheon-- my idea of a business casual outfit would be printed pants and heels. :)
Printed pants from H&M, studded strappy heels from Korea, bag from Fendi.
#5
With Jing and her best friend, Josh, at her graduation in Sydney, which I still haven't blogged about, heh. It was a great day which ended up with us sipping wine in vineyards in Hunter Valley!
I cannot reveal where Jing got her graduation dress
*sisterly loyalty wtf*
, but her heels are from Miu Miu. My dress and heels are from Korea.
#6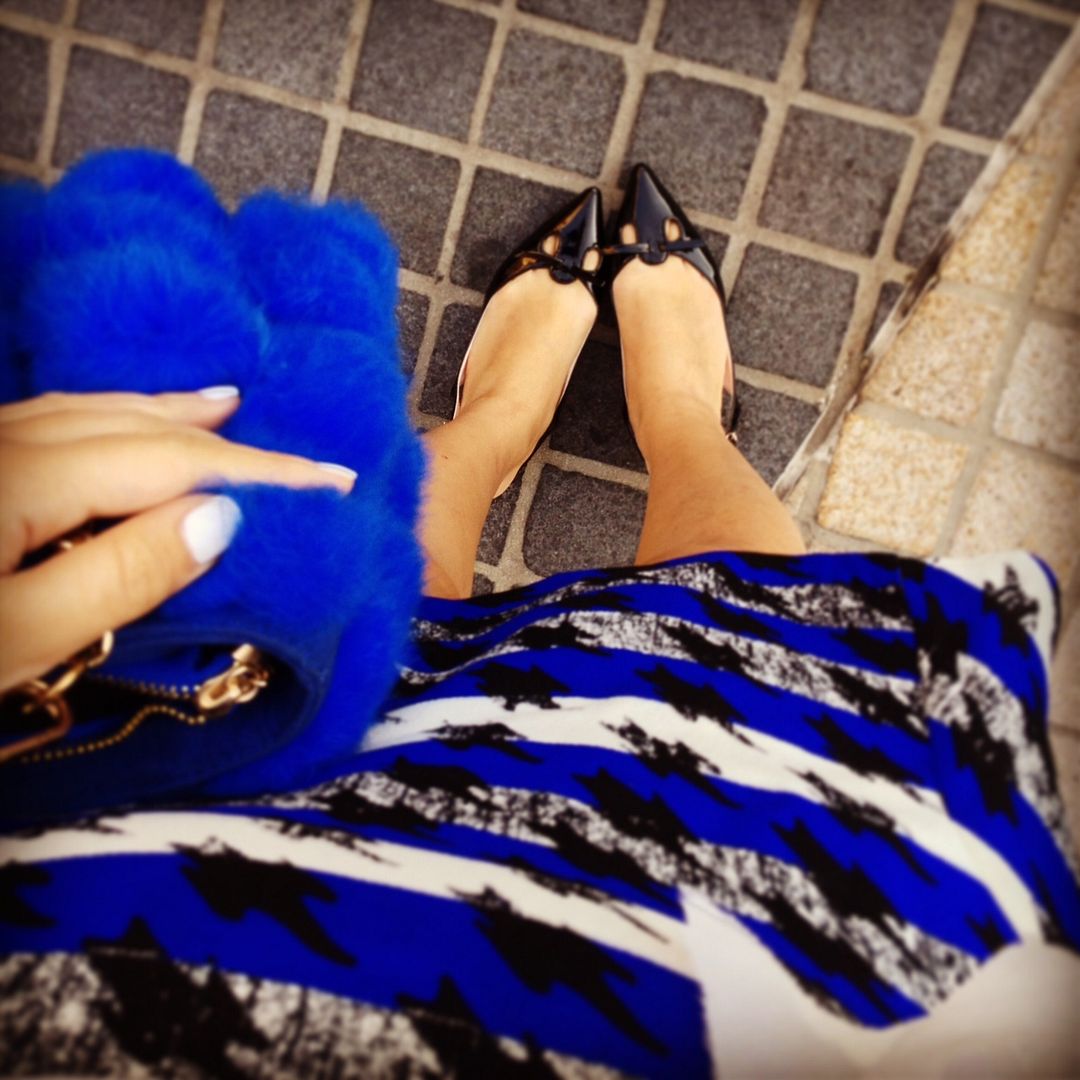 Right before taking this photo, I had the most mindblowing sandwich in my life (pulled pork, if you must know). Made me fell in love with Sydney a little bit more.
Thunderbolt print trumpet skirt from AZORIAS, patent pumps from Korea, pom-pom bag from Zhuhai.
#7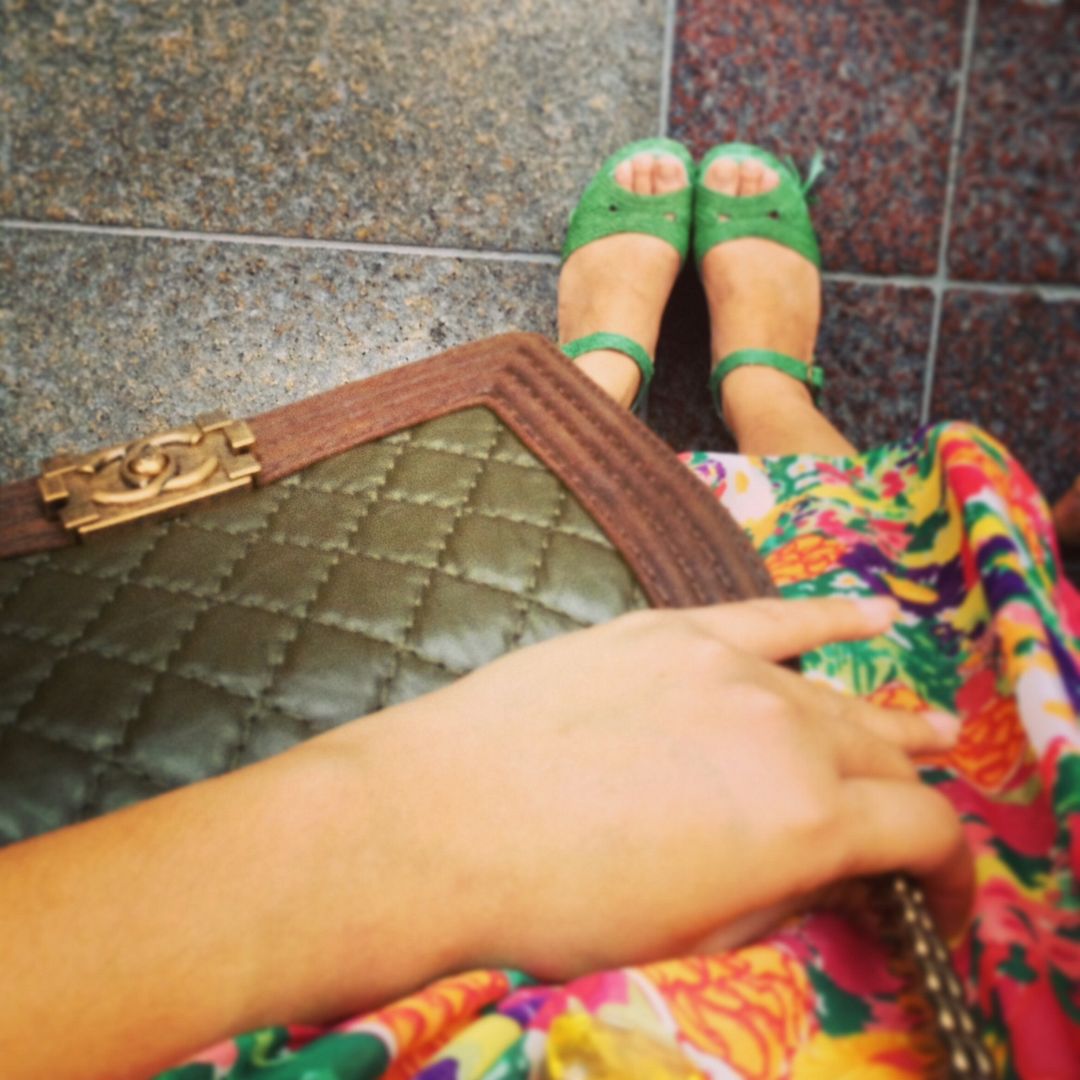 Getting into the Raya mood with green accents here and there (
*click*
). Was in KLCC on the first day of Raya, and was surprised to see it overflowing with people! I thought everyone would have
balik kampung
?
Printed dress from Zara, rattan platforms from Jeffrey Campbell, and bag from Chanel.
#8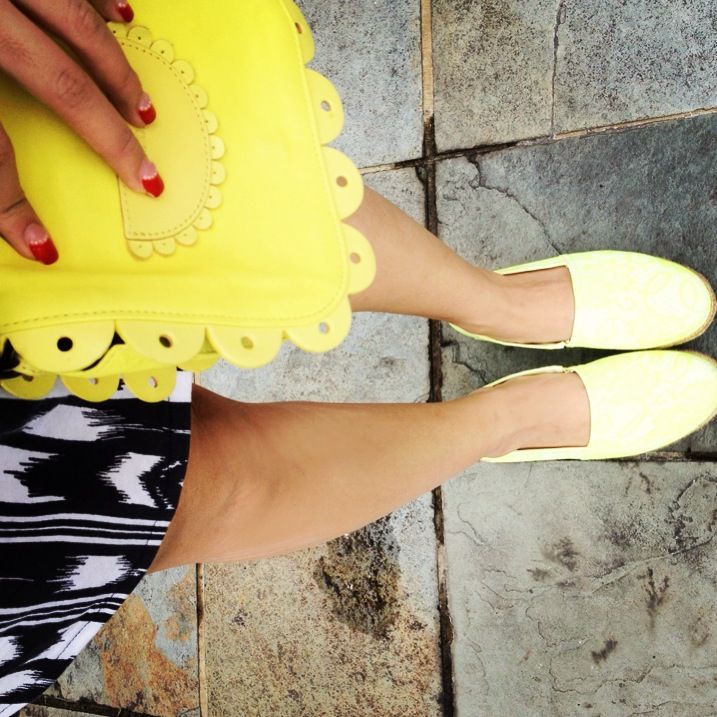 These neon lace loafers remind me of the
Valentino's lace espadrilles
that I have fell in love with some time ago. The details are really pretty in real life, but my iPhone can't capture it well, sigh!
Printed dress from Topshop, lace loafers from Aldo, bag from See by Chloe.
Follow me on Instagram (
@revelinme
).