Just a quick outfit post before I retire to my room to plan some outfits for a magazine photoshoot next week. It's ironic how usually I am dying to dress up but when I am instructed to do so, my mind is a blank wtf.
Anyway, this is an outfit I wore to a dinner with the boy's family and my parents last week! I used to be so nervous in letting both sets of families meet, but that is in the past now, hehe.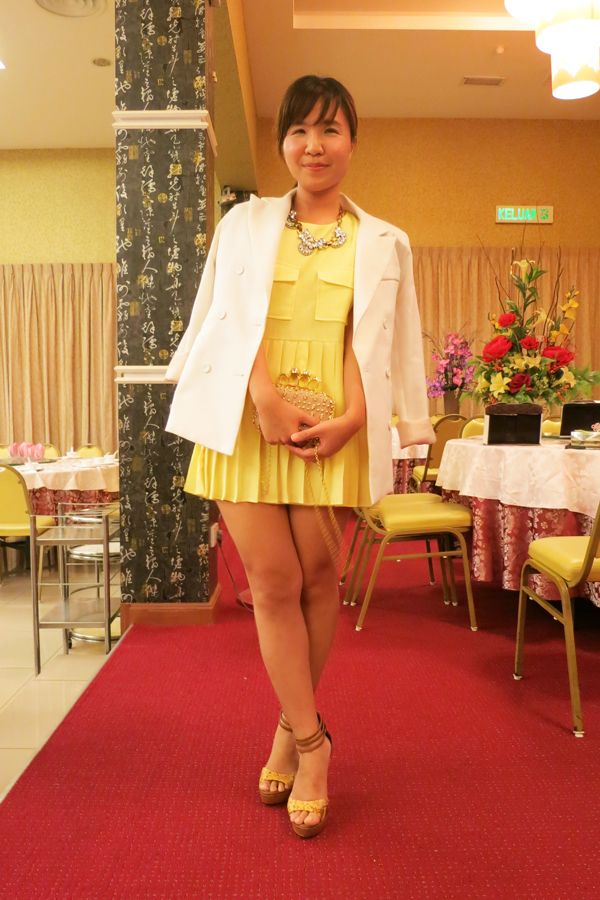 Almost blending into the background no thanks to the yellow walls and chairs FML. Thank god for my
white blazer
!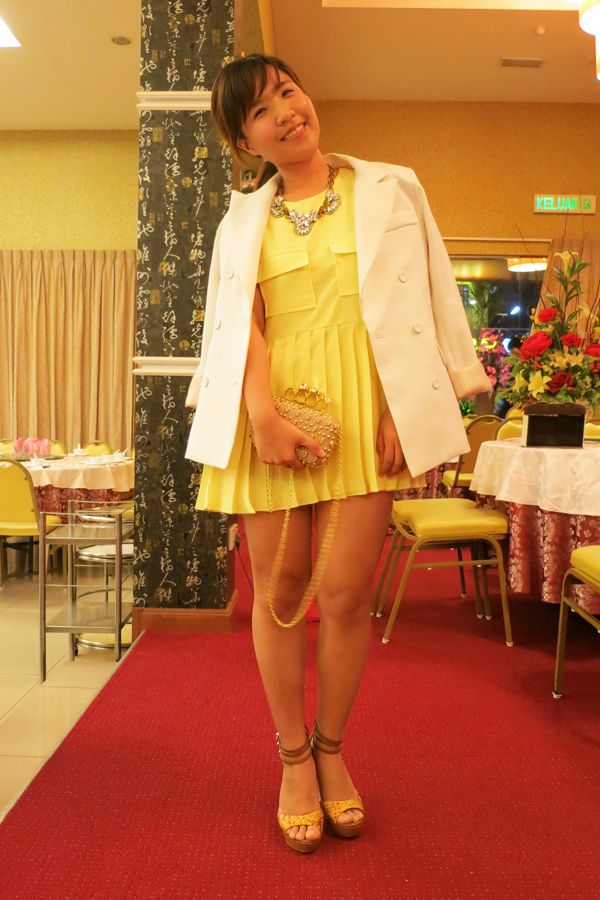 Yellow minidress: Coming soon on AZORIAS
White double-breasted blazer: AZORIAS
Diamante necklace: Teeny's
Snake-print multi-strapped heels: Charles & Keith
Studded clutch with skull clasp: Holiday in Zhuhai
By the way, I came across this article yesterday ("
10 questions you should know the answer to
"), and one of the questions jumped out to me:
What do you love about your life?
Somehow this question resonated with me.
Do you know the answer to this question?
Can you hold a hand to your heart and answer it truthfully?
Think about it, and let's regroup and discuss again soon wtf. Gotta go now, and leave you pondering over it. Ciao!