Going to continue blogging about our Europe trip!
Before I continue, this was our itinerary:
Paris> Amsterdam> Cologne (Germany)> Munich (Germany)> Innsbruck (Austria)> Venice (Italy)> Rome (Italy)> Florence (Italy)> Lucerne (Switzerland)> Paris
Today's location is self-explanatory. :)
Some cathedral which I do not know the name of. Fuck this shit, this post is off to a bad start wtf.
Me with said cathedral. Surprisingly Munich was swarming with tourists!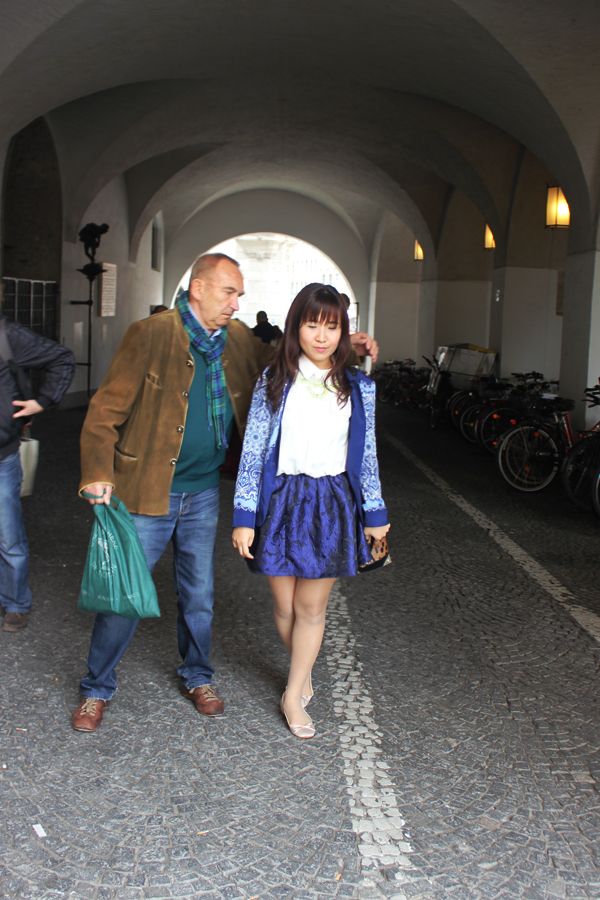 Trying to take an outfit shot and some random old man tried to put his arm around FML. T___T
We were given about 2 hours to walk around in Munich, but being the typical Hoe family i.e. huge food lovers, we decided to spend a portion of our limited time at a classic German brewery!
The brewery that we went to is called Hofbräuhaus, which is one of the most iconic breweries in Germany. The annual Oktoberfest is held here too! In fact, I later found out that Hitler was at this exact brewery before. :O :O :O
Cheers to icy cold beers!
Classic German fest:
I really didn't like the look of this dish 'cause the sausages looked like penis wtf.
And the most heavenly dish of them all...
Authentic German pork knuckle.
And for such a good price-- less than 10 euros, which is about RM40?? After taking a bite of this, I declared it as the BEST pork knuckle that I have ever eaten!
Many people in our tour just bought a sandwich and walked around the town, but we didn't regret our brewery experience one bit. I feel that the wooden benches, the sharing of tables (we shared our seats with a New York couple and we shared stories about our countries respectively), the live music (played with traditional German instruments), the clanging of beer mugs, the freshly prepared Germain cuisine... they are all part of the authentic German experience. :)
By the way, pork knuckles are really cheap in Germany (averaging at about 10 euros max)... We saw take-out sushi at random stalls (not even proper restaurants) going for 40-50 euros. -___-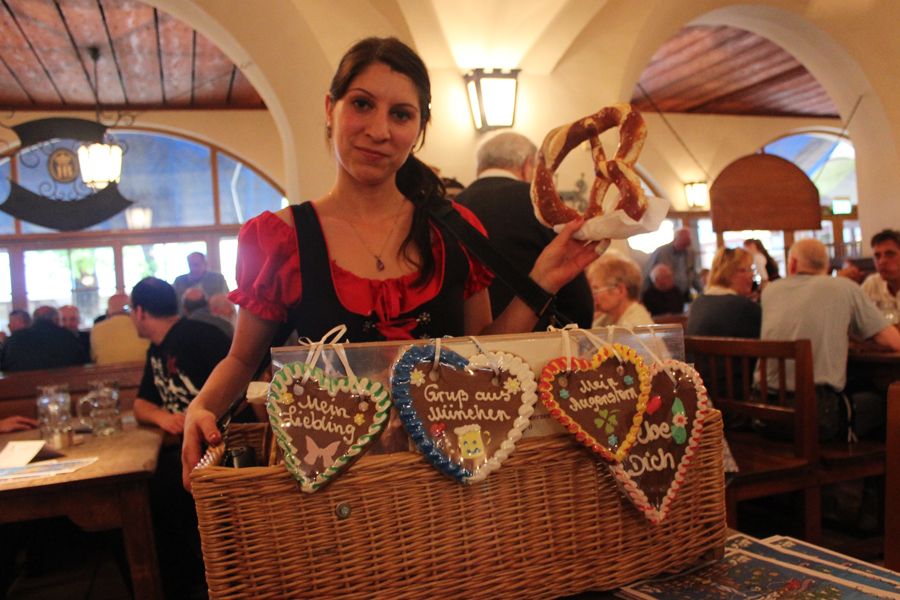 Some traditional German pretzels for dessert!
Bigger than your face wtf.
Neon accents.
Jing's outfit of the day!
Fantasizing about bringing fresh colorful flowers back home everyday...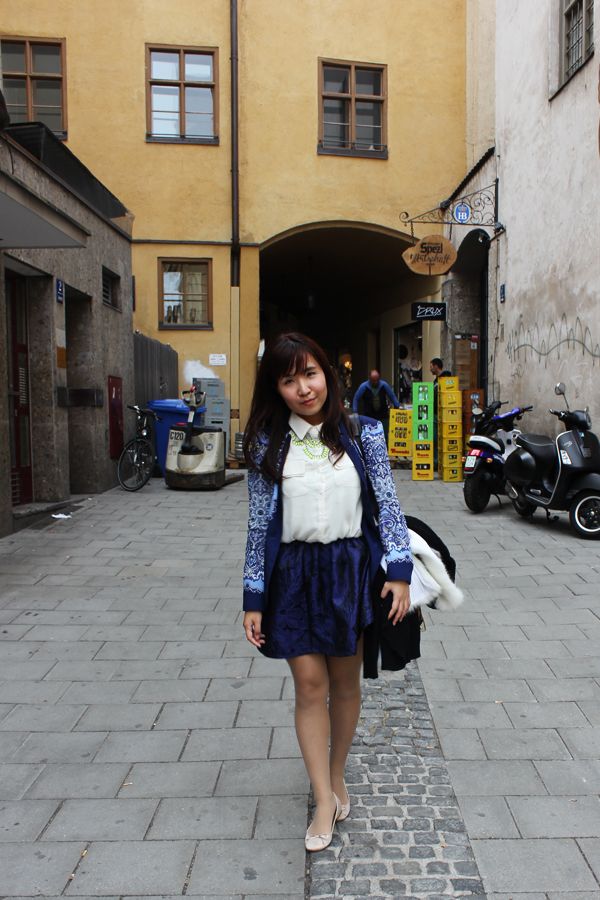 I furtively glanced around for dodgy old men before taking this photo wtf.
Fresh strawberries for the long bus ride ahead of us!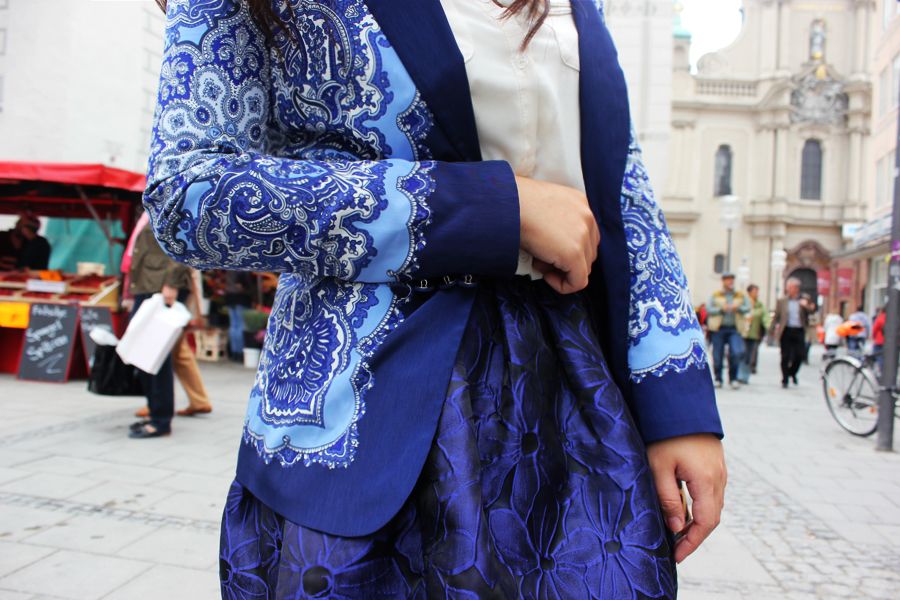 Loving this printed blazer that I got from a sale on sale in Sydney. :D
Couldn't stop laughing at the silly puffer-fish statue on top of this majestic-looking fountain.
Love this photo 'cause Teeny looks so pretty!
And look at my mom's matchy outfit with her red jacket, red LV scarf and red pants. -__-
Being silly with each other is something I miss. :(
Outfit:
White shirt: AZORIAS
Blue printed silk blazer: Forever New
Navy floral embossed skirt: AZORIAS
Neon necklace: Jing's
Nude ballet pumps with studded heel: Zara
Pony hair leopard print bag: Alexander Wang