For our dad's birthday over the weekend, we decided to bring him to somewhere different for dinner-- we thought we'd try a private kitchen, Huck's Cafe. Private kitchens are usually located in a residence/ house in a neighborhood and thus have limited seating. The one we decided to try was
Huck's Cafe
.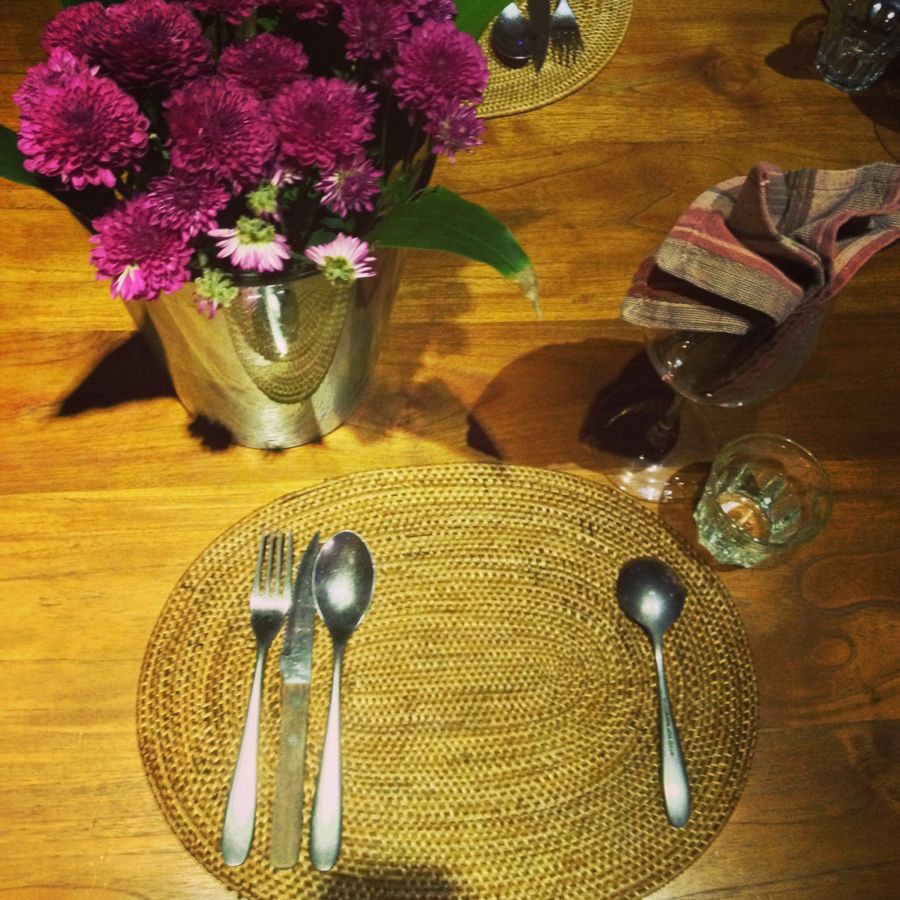 Our table setting.
We opted for the surprise menu-- i.e. we didn't know what we will be served at all! We only specified two beef main dishes as my dad loves beef, and for another main dish to be without any dairy products (for my grandma). Our meal started off with soup (pumpkin or mushroom), and then we were served light appetizers of keropok with some pickles. Then it was main meal time. There were 7 of us altogether, and the chef actually cooked 7 different main dishes for us! To add on to the suspense, the dishes were all served consecutively after one another, and we sort of had to make a decision on the spot whether you want to snap up the dish being served, or to wait for the next dish that *might* be more delicious?
My mom played cheat though. -_- At first she chose a chicken dish... Then a salmon dish came, and she was like, 'Ooh, I prefer that, I will take that.'. Then another roasted spring chicken dish came, and she decided she preferred that to the salmon (while the roast chicken was halfway being served to me -_-). So in the end, I was the last person at the table who didn't have a dish yet, and I was so worried I would be served lamb brains or something wtf.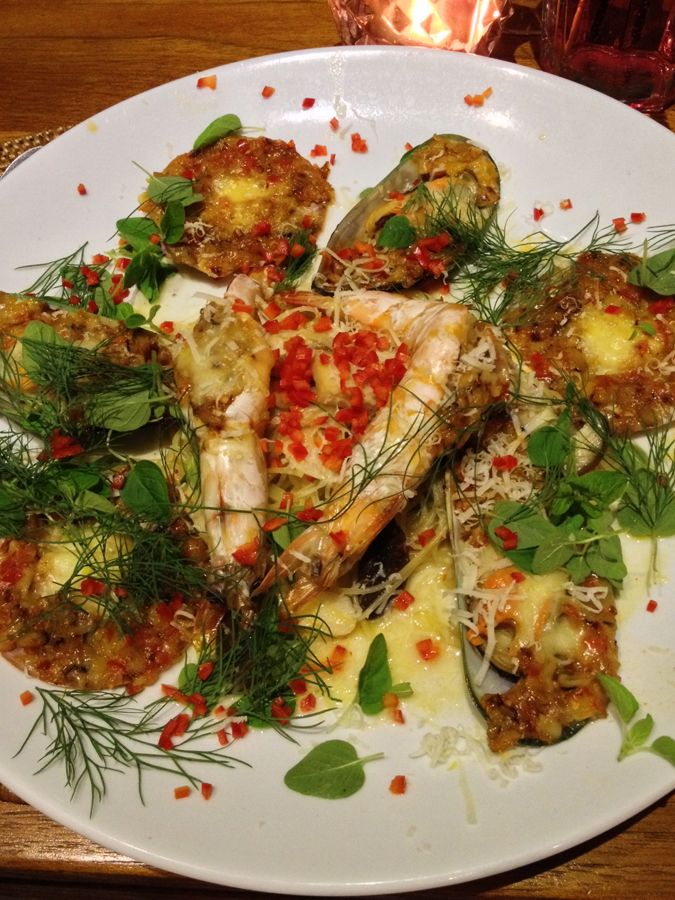 But woohoo, patience is rewarding! I got a seafood platter with cheese baked oysters, scallops and prawns with angel hair. :D My mom wanted to swap the roast chicken for this dish btw. -_-
Wanted to snap a photo of my food, but Teeny was in the way. She then grabbed some leaves to camouflage as a tree wtf.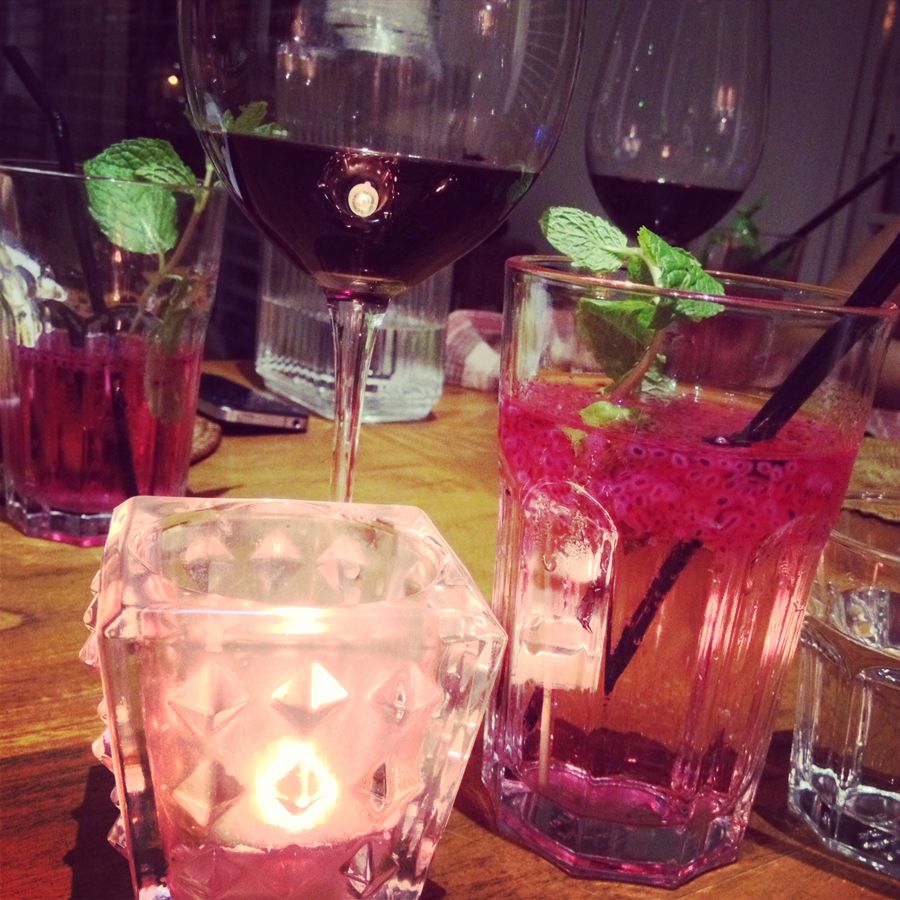 Pretty shades of pink! The drink on the right is a basil seed drink, but we told our grandma it is frog eggs HEHEHE.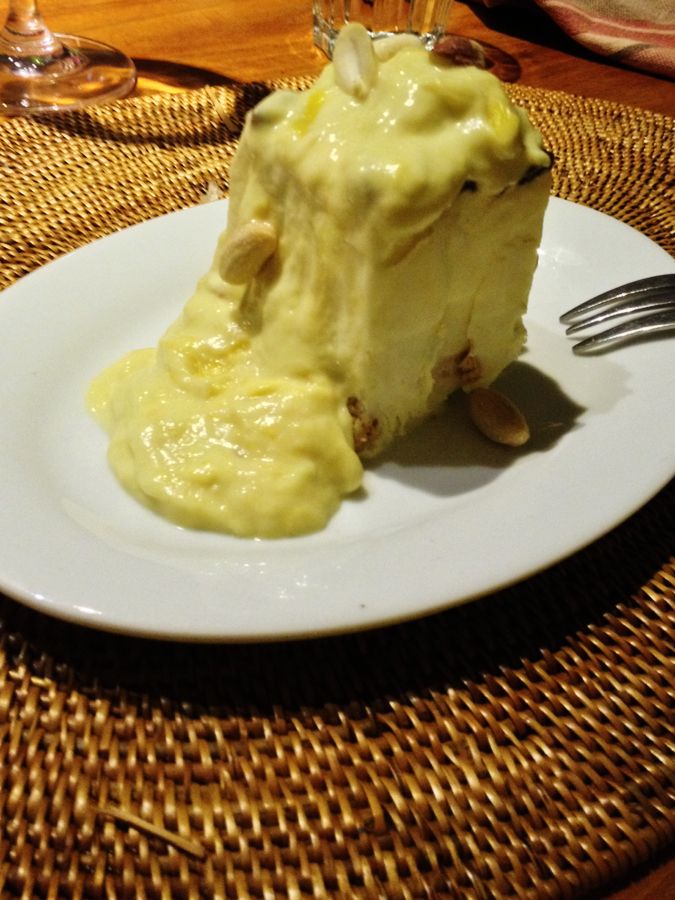 Durian Mud Cake (ice cream). Apparently it was really really really really good, and my mom said she will make a trip back to the restaurant just for this.
I don't eat durian though. But my dog does. -___-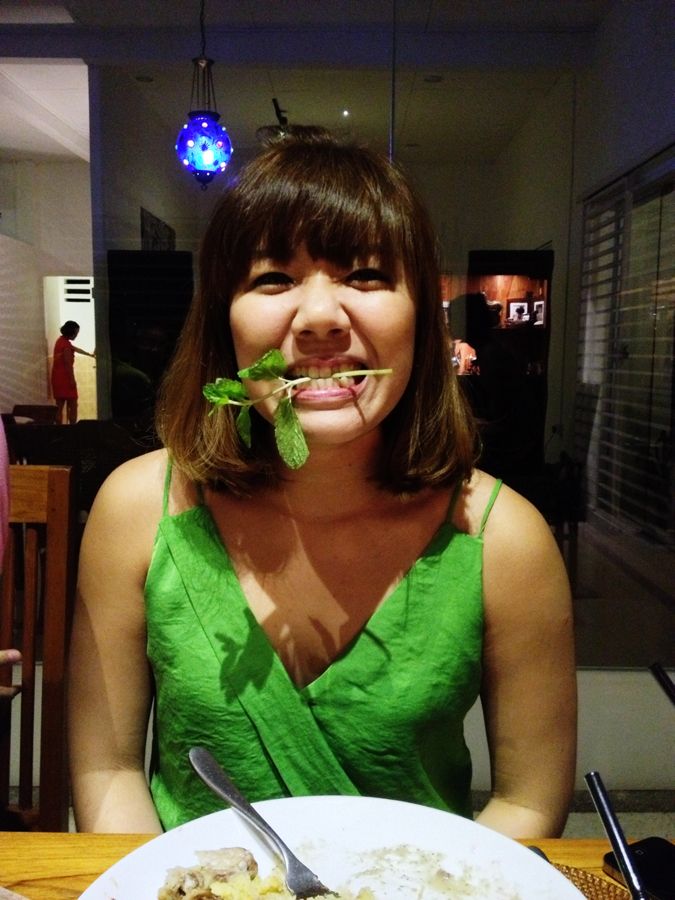 Half expect Teeny to start tango-ing wtf.
Outfit: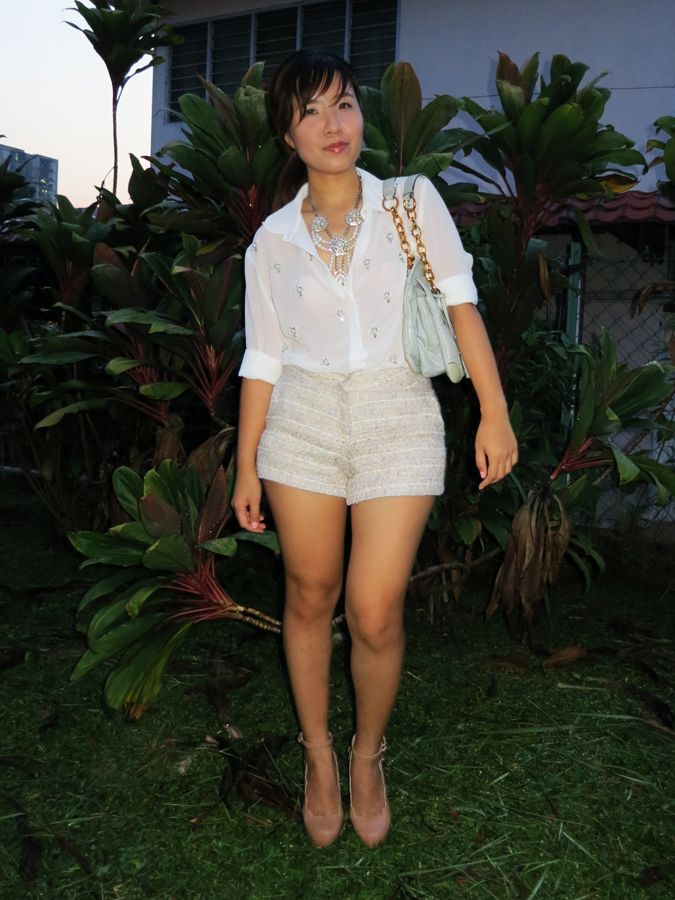 Taken outside in Huck's Cafe lush garden (it is actually a huge bungalow in Bangsar).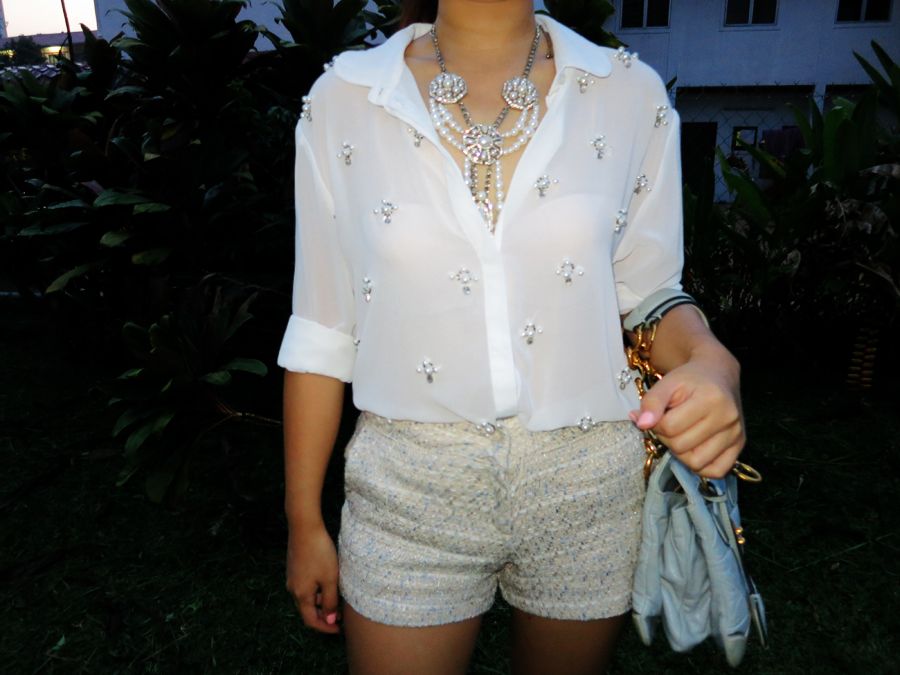 Threw together my outfit in 7 minutes because I had to rush to the bank to withdraw cash-- Huck's Cafe only accepts cash!
Diamante and pearl-embellished shirt: AZORIAS
Tweed shorts: AZORIAS
Pearl and diamante drop necklace: Forever 21
Scalloped nude heels with laced-up back: Holiday in Tokyo
Ice blue bag: Marc Jacobs
Teeny, after snapping these photos, told me, "You damn brave ar, take photos in the dark in a foreign garden during this month (seventh month of Chinese calendar, also known as the Ghost month)".
T_____________________________T